Five race Championship season for Super League Triathlon
After releasing elements of the puzzle in previous months – a five-year contract with Jersey / qualifier series in Penticton – Super League Triathlon have today confirmed the details of their first full season, following 2018 events in Hamilton Island and Jersey.
Running from late September (Jersey), through to mid March 2019 (Australia), the five race top tier 'Championship' series will also visit Malta, Mallorca and Singapore.
Included in the release is news that Flora Duffy – a notable absentee from the Jersey line-up – will be racing in Jersey. Having dominated the 2016 and 2017 seasons, the 2018 Commonwealth Games Gold medallist will be a very welcome addition to the races this year.
Here is the full announcement from the SLT Media team.
---
SUPER LEAGUE TRIATHLON LAUNCH INTERNATIONAL
ACTION-PACKED CHAMPIONSHIP FOR 2018-19 SEASON
With the biggest names and exciting formats, the ground-breaking professional triathlon league launches its global five-round Championship in the UK, Malta, Spain, Singapore and Australia
Super League Triathlon (SLT) proudly announce their 2018-19 season schedule, consisting of five Championship rounds as well as two Qualifier events. The Qualifiers will take place in the iconic triathlon heartlands of Poznan (Poland) and Penticton (Canada), setting the tone for what will be a gripping season ahead.
The Championship events will be held in five unique locations across Europe and Asia Pacific, showcasing pristine beaches, epic terrains and historical landmarks. The five locations for the 2018-19 season are: Jersey (UK), Malta, Mallorca (Spain, in collaboration with host venue partner Rafa Nadal Sports Centre), Singapore and Australia.
After successful globally televised pilot races in Jersey and Hamilton Island (Australia) last year, SLT will be bringing their innovative, action-packed triathlon league to a globally engaged triathlon fanbase of over 590 million people with races across four continents.
The newly introduced Championship series will kick off in Jersey on 29th September, with big names competing including the Brownlee brothers (GBR), Flora Duffy (BER), Richard Murray (RSA), Henri Schoeman (RSA), Mario Mola (ESP), Ashleigh Gentle (AUS), Nicola Spirig (SUI) and Katie Zaferes (USA). The league will continue in Malta (27-28 October), Mallorca (3-4 November) and Singapore (23-24 February 2019), with the final event held in Australia (16-17 March 2019).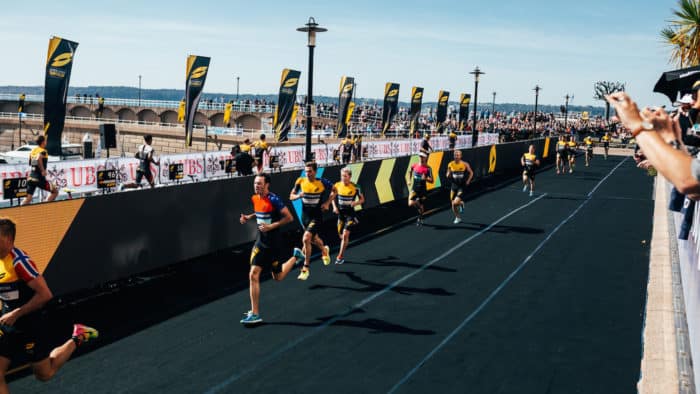 SLT sees the top 50 (25 male and 25 female) triathletes from around the world compete to discover who can own the bragging rights as the best all-round triathlete of the season. Athletes qualify for the five-event series in one of three ways (equally split between men and women): Automatic qualification from the previous SLT season (20 places), wildcard qualification (10 places) and 'Golden Ticket' success at the SLT Qualifiers in Poland and Canada (20 places) in June and August.
Michael D'hulst, CEO and Co-Founder of SLT, said: "After a successful launch last year, which surpassed even our own expectations, we are excited to bring our league to all corners of the globe. Our first full season will continue to deliver an innovative and highly engaging spectator experience for fans watching at the venue as well as offsite and will feature great courses that push our athletes with fast and action-packed racing."
Two-time Olympic gold medallist Alistair Brownlee said: "It's great to kick off the Super League Triathlon season close to home. There was such a great crowd in Jersey last year; this new format of triathlon makes for some great racing and is really entertaining to watch, so I'm excited for a big turnout and to see what I can do in September."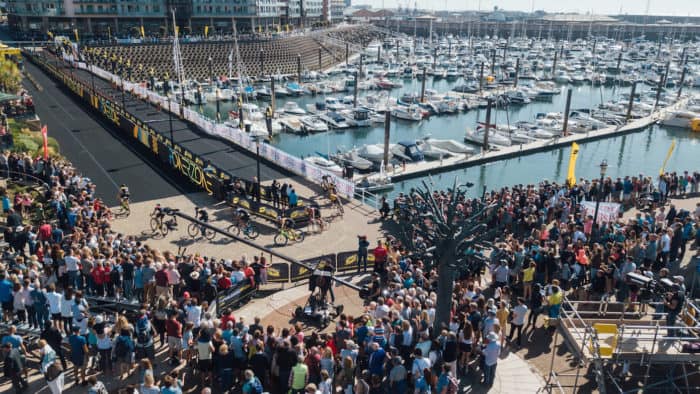 Two-time ITU World Champion and Commonwealth Games gold medalist Flora Duffy said: "I was pleased to see the commitment between Super League Triathlon and the ITU, towards gender equality, clean sport and building triathlon's audience globally. These are ideals I am excited to contribute towards by racing my first Super League Triathlon in Jersey on Sept 29th. The format excites me, and I believe rewards a rounded triathlete, which I've always strived to be. At this exciting stage of my career, facing new race formats is a welcome challenge. The locations are new to my schedule too, and I look forward to exploring them as the series moves from Jersey, Malta, Mallorca, Singapore and Australia."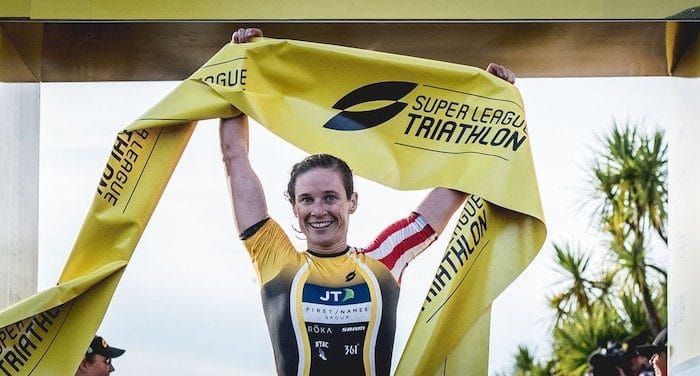 Commonwealth gold medallist Henri Schoeman said: "I'm excited to get the Super League Triathlon season kicked off again. I had bad luck in both Hamilton and Jersey last year so I'm hoping it can only get better and go for the series win. I've had a great start to the 2018 season so far with two medals at the Commonwealth Games, so I'm feeling confident."
Super League Triathlon 2018-19 Season Schedule
Qualifier Races:
Poznan, Poland – 29 June-1 July 2018
Penticton, Canada – 17-19 August 2018
Championship Races:
Jersey, UK – 29-30 September 2018
Malta – 27-28 October 2018
Mallorca, Spain – 3-4 November 2018
Singapore – 23-24 February 2019
Australia – 16-17 March 2019