It was announced in July 2017 and won by Kristian Blummenfelt (HERE) and Katie Zaferes (HERE) just two months later in September, but Super League Triathlon Jersey should have a longer lead-time in future years, with news today that a five-year contract has been to keep the race on the island until 2022.
Here is today's full announcement.
---
SUPER LEAGUE TRIATHLON TO RACE WITH JERSEY FOR NEXT 5 YEARS
Five-year contract with the British Isle to begin from 2018 season
Super League Triathlon (SLT) today signed a five-year contract with the British Isle of Jersey, making them a long-term partner of the new professional triathlon league that is set for a bumper 2018-2019 season.
The partnership between Super League Triathlon and the States of Jersey aims to place Jersey on the map as a leading host for international sports events, as well as promote Jersey as an up-and-coming travel destination for sports fans.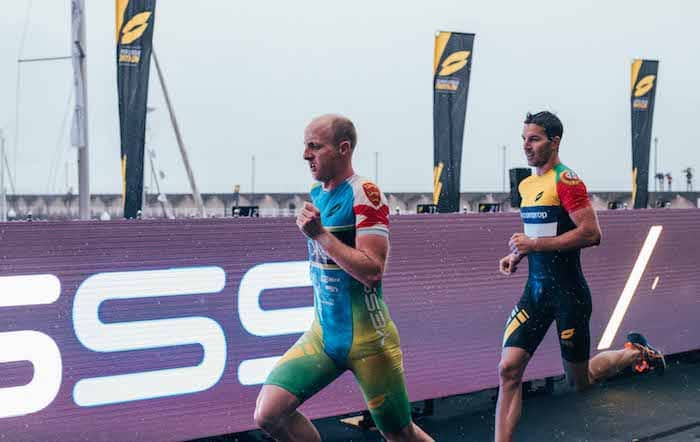 Chief Executive Officer of Super League Triathlon, Michael Dhulst said, "This partnership will drive global awareness and bring audiences from all over the globe to Jersey, bringing the British Isle to the forefront as a top destination for sport tourism and endurance sport events. We are delighted to be working with the States of Jersey, Visit Jersey and Locate Jersey for the next five years so we can continue to bring our world-class, action-packed event to Jersey for everyone to enjoy."
In September 2017, Jersey hosted Super League Triathlon's inaugural event. More than 10,000 enthusiastic spectators watched the event in stunning St Helier's, accompanied by 10-hours of live television coverage in 147 countries, reaching an audience of over 375 million viewers across the globe.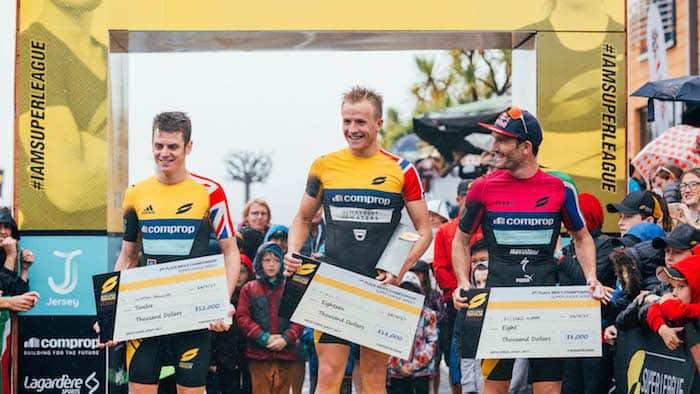 Jersey Government's Economic Development, Tourism, Sport and Culture Minister Senator Lyndon Farnham said: "It is really exciting to be welcoming Super League Triathlon back to Jersey and to become one of the key destinations for this race series for the next five years. The launch event last September was a fantastic success and was well-received by the thousands of Jersey fans who lined the course and the millions who tuned in globally to watch world class athletes battle it out on our Waterfront. I am very much looking forward to working with Super League Triathlon to grow and develop the event in the years ahead."
Plans for the Super League Triathlon will extend to the creation of a unique Jersey Sports and Entertainment Festival; a combination of sports and entertainment events will provide locals and visitors to Jersey with unmatched entertainment options that will incorporate youth elements to engage the entire community. Super League Triathlon is working closely with the British Triathlon Federation and the International Triathlon Union to give top junior athletes from federations across Europe access to SLT's exhilarating racing style in the days to come.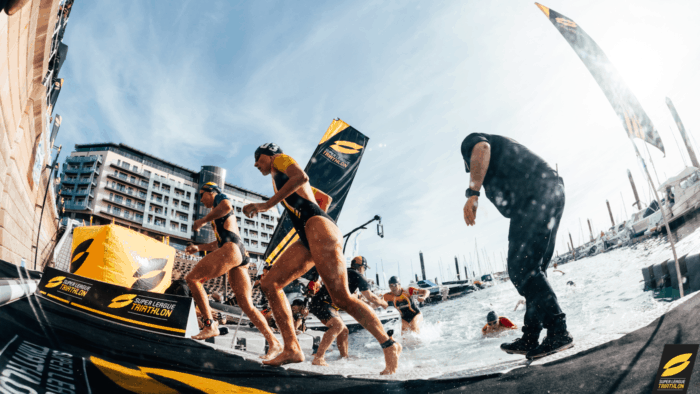 A Qualifier Series for Super League Triathlon will be held from April to August at three locations to give ten male and female professional athletes from around the world an open and unbiased chance to gain entry into the Super League Championship Series. The Qualifier Series will also host various mass participation races for different age groups and current confirmed locations are Poznan in Poland and Penticton in Canada.
Super League Triathlon is a spectator-friendly race series which gives triathlon fans an action-packed and very up-close experience. Fans can follow the best triathletes in the world from start to finish, as the series travels to some of the world's most spectacular racing destinations throughout the eight-month race season. Super League races are focused on attracting a new generation of audiences with the aim of fostering and inspiring future champions and promoting a healthy lifestyle for the wider community.