Medals and titles to be decided in Estonia
Tartu, the second largest city in Estonia will – starting Thursday – host the first of two ETU Triathlon European Championships this summer. The Estonian city will host Elite Sprint and Age-Group Standard race, along with the Paratriathlon European Championships, before Glasgow in early August will see the Elite Standard Distance and Age-Group Sprint races decided.
Here is a preview of the four days of competition ahead.
---
European titles on offer in Estonia: Junior & Senior Sprint, Paratriathlon & Age-Group
Championship racing continues this week with the Tartu ETU European Championships in Estonia featuring the Elite Junior and Senior Sprint championships, Paratriathlon and Age-Group standard distance events. Recent ITU World Cup winner, Sophie Coldwell, Paralympic champion, Andy Lewis and a host of other stars make up the Great Britain triathlon team.
ETU European Paratriathlon Championships – Thursday
Lauren Steadman has never been beaten at the European Championships, but with the sport having grown since its Paralympic debut in Rio 2016, she's taking nothing for granted. Her recent results include having beaten the Paralympic champion, Grace Norman (USA), and she's going for her sixth European title on Thursday.
Paralympic Champion Andy Lewis is going for his third European title in a row. He said: "I've had a bit of injury this year, but I enjoy rising to the challenge of a major championship. It's really important to me to try to retain the European title that I won in Kitzbuhel last year and Lisbon the year before."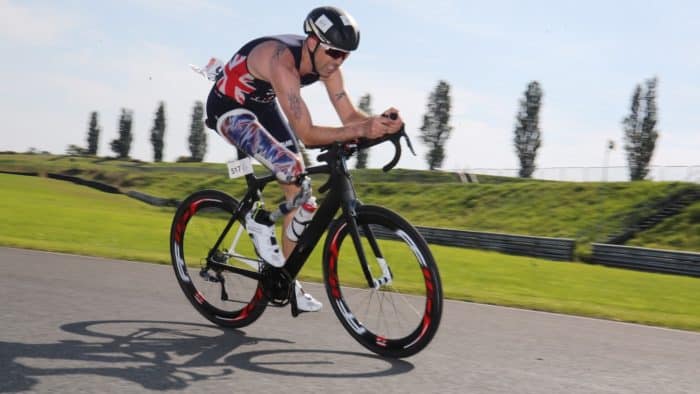 Great Britain often dominates the European Championships, but with Tokyo approaching, there are a lot of athletes ready to challenge the established names. 21 year-old Hannah Moore from Dorset it one of those, making her championship debut in the PTS4 category after electing to have her lower leg amputated two years ago following a four-year battle with pain and infection.
Men:Steve Crowley (PTS4), Dave Ellis (PTVI, guide Jack Peasgood), Andy Lewis (PTS2), Ryan Taylor (PTS3), Joe Townsend (PTWC)
Women: Fran Brown (PTS2), Claire Cashmore (PTS5), Hannah Moore (PTS4), Alison Patrick (PTVI, guide Hannah Drewett), Lauren Steadman (PTS5)
ETU Sprint Triathlon European Championships – Friday
Senior and Junior Elite men and women line up to decide the European Champions over a 750m swim, 20km bike and 5k run. Kate Waugh won in Kitzbuhel last year, and Erin Wallace should be a factor having finishing fifth. James Chantler-Mayne finished fourth at the ITU world junior championships last September aged just 17 and is one of four Brits on the start list.
Sophie Coldwell eyes her first senior title after winning the ITU World Cup event in Hungary two weekends ago. She said: "I've been working on sprint speed leading up to this and am hoping to have a good race. Championship races always present an opportunity, sometimes you just need to take your chances and see what happens."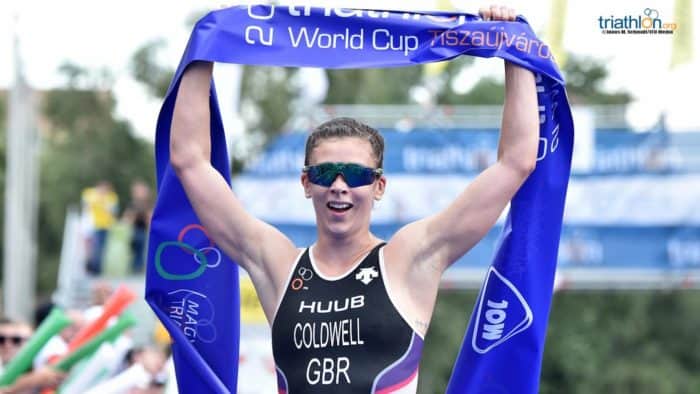 The European Standard Distance championships are being held in Strathclyde Park, Glasgow next month. Coldwell, Potter and Sheldon are all set to compete in that event. Tickets are still available HERE.
Junior women: Sinead Clark, Erin Wallace, Kate Waugh
Junior men: James Chantler-Mayne, Marcus Dey, Sam Hart, Daniel Slater
Senior women: Sophie Alden, Sophie Coldwell, Olivia Mathias, Beth Potter
Senior men: Samuel Dickinson, Christopher Perham, Grant Sheldon
Age-Group Standard Distance Championships – Saturday
Amateur athletes from age under 20 to over 80 will race across the standard distance in their age category. Great Britain has some stars of the sport including Mike Smallwood (70-74), who could win his 25th international medal. There are at least four defending champions – Sandra Abrams (70-74), Henry Parry (20-24), Daniel Jenkin (30-34) and Donald Brooks (40-44).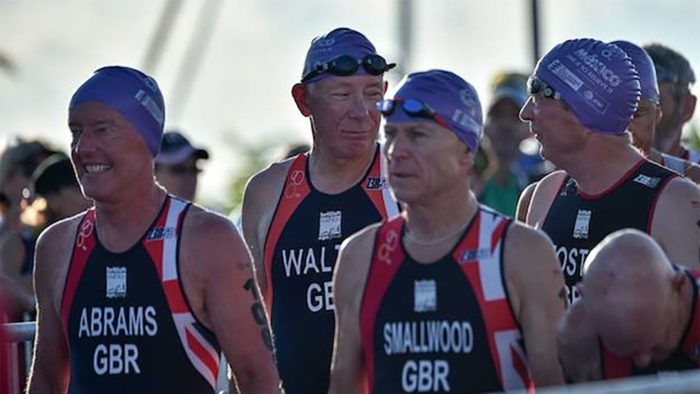 Elite Junior Mixed Relay -Sunday
Great Britain has a strong tradition in youth and junior mixed relay events. This event follows the standard format of two female and two male athletes each completing a mini triathlon. The distances are 250m swim, 7km bike and 1.7km run. The British squad will be confirmed on Sunday morning.