Your one-stop guide to watching The Championship 2019: Samorin
KEY FACTS (The quick version…)
DATE: Sunday 2nd June 2019
RACE START TIME: 9:00a.m. (local time) / 8:00a.m. (UK time)
WATCH: Online live.challenge-family.com. Via your TV, mobile and tablet endurancesports.tv
DATA & TRACKING:
CHAT: Challenge Family Twitter via www.twitter.com/Challenge_Famil
HASHTAG: #thechampionship⠀
CHALLENGE FAMILY DATA APP: Download via the App Store (HERE) or Google Play (HERE)
Live Streaming (TV) Coverage:
Live (internet-based) TV coverage of Challenge Family The Championship for global viewers will be available on the challenge website www.live.challenge-family.com
The coverage will be hosted by TRI247 Editor, John Levison, who this year will be joined by British Long Distance Pro athlete and Challenge Family Ambassador, Laura Siddall.
The live coverage will also be available FREE to watch on your TV, mobile and tablet via the newly launched endurance sports TV. You can download the apps globally at any Apple, Android, Amazon Prime, Fire TV or Roku online store:
Apple App Store https://apple.co/2IvQr9S
Google Play http://bit.ly/2D7KTPh
Amazon https://amzn.to/2Gjn5tY
Roku http://bit.ly/2IvRGWA
Who is racing?
Great Britain's Lucy Charles-Barclay is the strong favourite to win a third straight title in Samorin, particularly with the late withdrawal through injury of last year's second place finisher, Anne Haug (GER).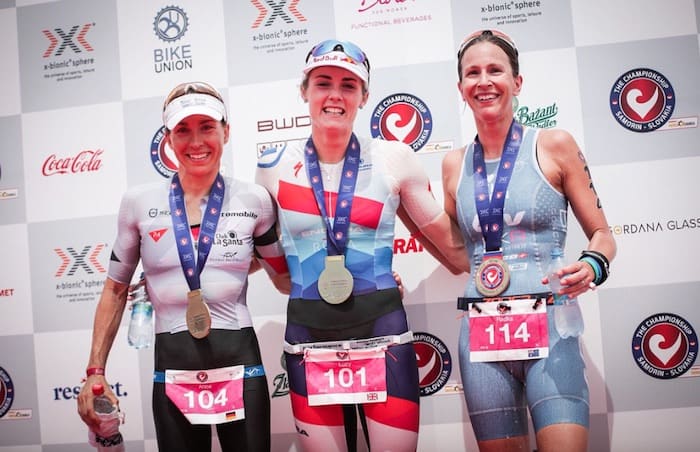 Winner for the past two years in the men's event, Lionel Sanders (CAN) is absent this year, still recovering from injury which leaves twice second-placed Sebastian Kienle (GER) as race favourite, but certainly not an odd-on one. The Pro men's race looks set to be decided very late into the run, such is the quality of the field assembled.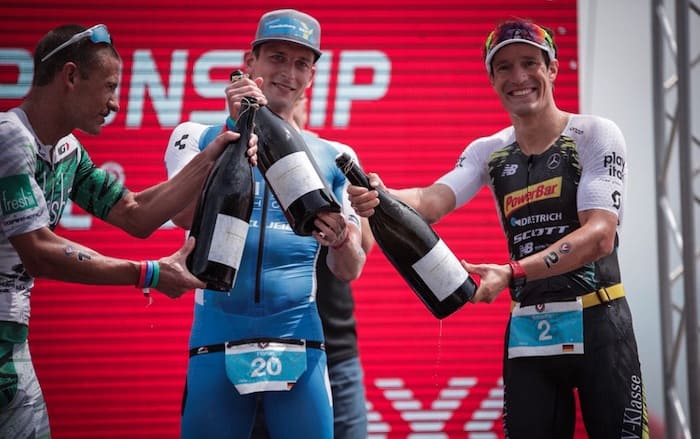 The presence of Ben Kanute (USA), Rudy Von Berg (USA), Florian Angert (GER) and Pieter Heemeryck (BEL) – among others – will provide very stiff competition for the podium. Adam Bowden is one of several British athletes who will rightly believe they have the potential to challenge for the win too.
Paralympic Games champion, Andy Lewis, will also be racing over the distance for the second time, having competed earlier this year at Challenge Salou.
British Pro athletes racing:
WOMEN – Lucy Charles-Barclay, Sarah Lewis, Frankie Sanjana, Caroline Livesey
MEN – Adam Bowden, David McNamee, Joe Skipper, Thomas Davis, Reece Barclay
Race Start Timings: Saturday 2nd June 2019
(UK time = 1 hour behind Samorin)
Race Start (Professional Men) – 9:00am local time/8.00am UK time
Race Start (Paratriathlon) – 9:02am local time/8:02am UK time
Race Start (Professional Women) – 9:10am local time/8.10am UK time
Race Start (Age Group Women 40 years and older) – 9:30am local time/8.30am UK time
Race Start (Age Group Women 18 – 39) – 9:40am local time/8.40am UK time
Race Start (All Male Age Group 50 years and older) – 9:50am local time/8.50am UK time
Race Start (Male Age Group 18 – 29) – 10:00am local time/9.00am UK time
Race Start (Male Age Group 30 – 39) – 10:10am local time/9.10am UK time
Race Start (Male Age Group 40 – 49) – 10:20am local time/9.20am UK time
Race Start (Challenge Family Race Relay Teams) – 10:30am local time/9.30am UK time