Your one-stop guide to following the IRONMAN 70.3 World Champs
It looks set to be one of the best races of the season – and you can watch it all LIVE this coming weekend, as the 2019 IRONMAN 70.3 World Championship will be contested on the Côte d'Azur in Nice, France.
The two days of racing will feature significant British interest too, with the likes of Alistair Brownlee, Lucy Charles-Barclay, Holly Lawrence and Emma Pallant up against the very best in the sport, including Daniela Ryf and Javier Gomez. Check out who is racing, event preview and who we are predicting for podium success on these links:
Here are the keys facts and timings that you need to watch and follow all of the action as it happens:
KEY FACTS:
DATES: Saturday 7th September (Pro Women) / Sunday 8th September (Pro Men)
RACE START TIMES: Pro start times 07:00 a.m. local time (CET) / 06:00 a.m. UK-time
WATCH: online via www.facebook.com/IRONMANnow or via Facebook Watch
LIVE STREAMS START AT 06:50 a.m (local) / 05:50 a.m. (UK time) BOTH DAYS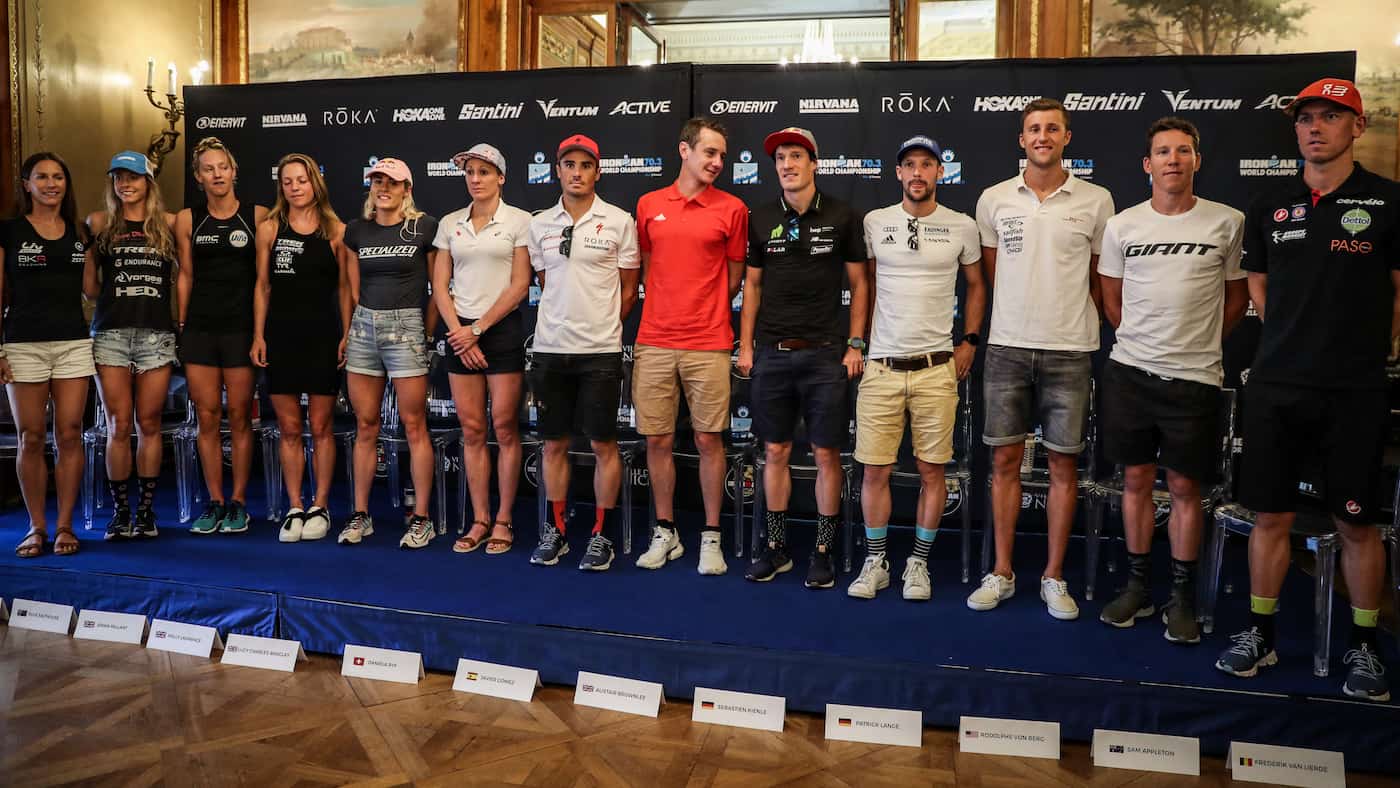 FACEBOOK WATCH
Depending on your equipment, you can watch the IRONMAN 'Facebook' broadcasts easily on your TV – potentially without the need for a computer / tablet.
If you have a Samsung Smart TV for example (as I do) and a good internet connection, then you can download the Facebook Watch TV App and watch in full widescreen. I've used this many times and, for the vast majority of the time, it has worked fantastically. Streaming devices such as Apple TV of Chromecast will also work well in this regard.
For more details on compatible devices and TVs and/or how to stream, then THIS ARTICLE is a great place to start ti understand what to do.
https://www.facebook.com/IRONMANnow/videos/382364382452790/
FACEBOOK VIDEO LINKS
Here are the direct links to watch the live streams through Facebook:
DATA & TRACKING:
If you haven't already, the IRONMAN TRACKER APP is an essential, free and really rather impressive way of tracking the timing data from all IRONMAN races around the world, both Pro and Age-Groupers. With live timings, leaderboards and split times it is the perfect companion to 'seeing' the action through your computer or TV screen, as you'll be able to see the progress of athletes and changes within the race even if you can't actually 'see' them on your screen.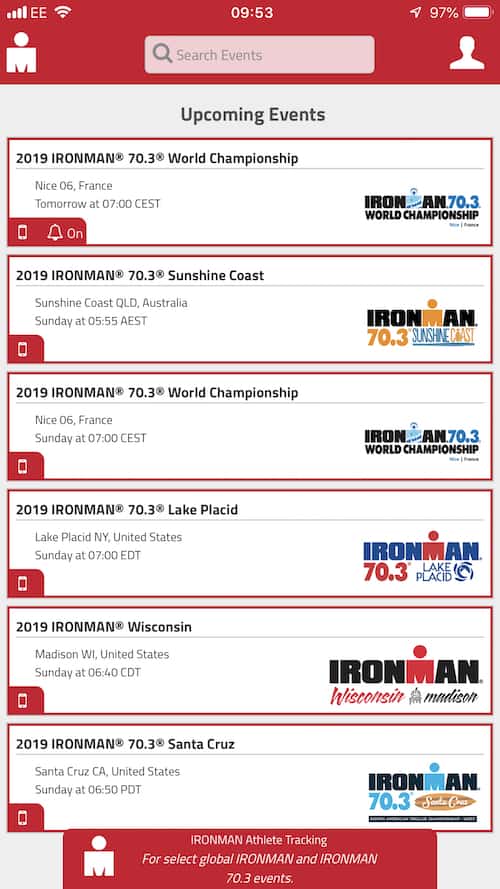 CHAT: IRONMAN Live Twitter via https://twitter.com/IRONMANLive
HASHTAG:  #IM703WC
IRONMAN TRACKER APP: Download via the App Store (HERE) or Google Play (HERE)
ONLINE TRACKING / COVERAGE: https://www.ironman.com/triathlon/coverage/detail.aspx?race=worldchampionship70.3&y=2019
USEFUL LINKS:
IGNORE THE SPAMMERS…
WARNING! – There is an increasing number of fraudulent / spam postings on social media sites, Facebook in particular, posting (fake) 'Live Coverage' links, which then ask you to sign-in / register / potentially leave payments details. IGNORE THEM ALL. Every one I have seen looks similar to the posting below.
As of now, there is no pay-per-view / subscription service provided by IRONMAN anywhere, so every single one of these posts that does not direct you back to the Facebook or Facebook Watch service provided is fake.