Can anyone stop Daniela Ryf from a fifth title in six years?
The favourites, the Brits and the full start-list for Nice
Championship season continues on Saturday (and Sunday for the men) in Nice, France with the 14th edition of the IRONMAN 70.3 World Championship. Form those pan flat early days of Clearwater, Florida, the annual rotation system in place since Mont-Tremblant in 2014 does seem to have added to the status of this title. Plenty of climbing to challenge the athletes on the bike this year too.
The event returns to Europe for the first time since Zell am See-Kaprun, Austria in 2015. That race was won in dominant style – by 11 and a half minutes – by Switzerland'd Daniela Ryf, and she will start as the favourite to win a fifth title on Saturday.
The Favourites
With four IRONMAN and four IRONMAN 70.3 World Championship titles to her name already – and reigning champion in both – she's already more than secured her status in Hall of Fame terms once she hangs up the trisuit. I'm pretty sure she has plans on cementing that legacy a little further before that, however.
Recent wins at Alpe d'Huez and the Trans Voralberg Triathlon in Austria – after her usual early season domination in Klagenfurt and Rapperswill (for a sixth year in a row) – suggests she will arrive in France in top condition.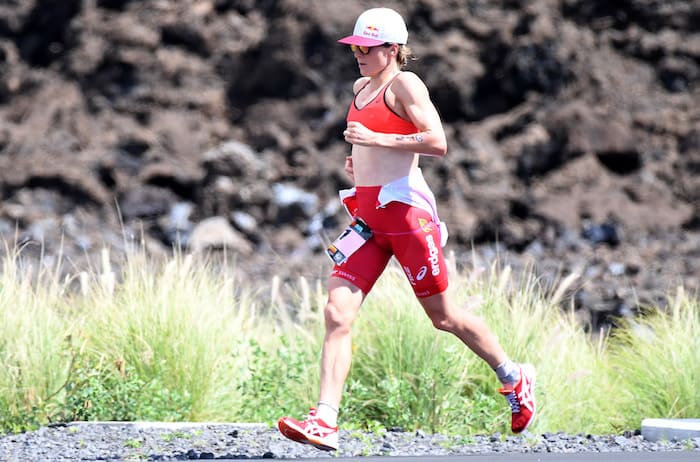 35 minutes slower than Ryf four years ago in Austria – but still collecting World Championship honours in the 18-24 Age-Group division – was a certain Lucy Charles-Barclay. Second to Ryf last year in both major long distance championships, I think we can safely assume there will be significantly less than 35 minutes between them this time around. That's quite some progress for the former open water swimmer who continues to improve every year.
In South Africa last year, the difference at the finish live was just 3:46. Charles has had a flawless season to date, racing a little less than in recent years, but still collecting victories at Volcano Triathlon, IRONMAN South Africa (for a second time), The Championship (for a third time), IRONMAN 70.3 Staffordshire and Challenge Roth. Her training base of late in Lanzarote will have set her up well for the challenge of the bike course in Nice.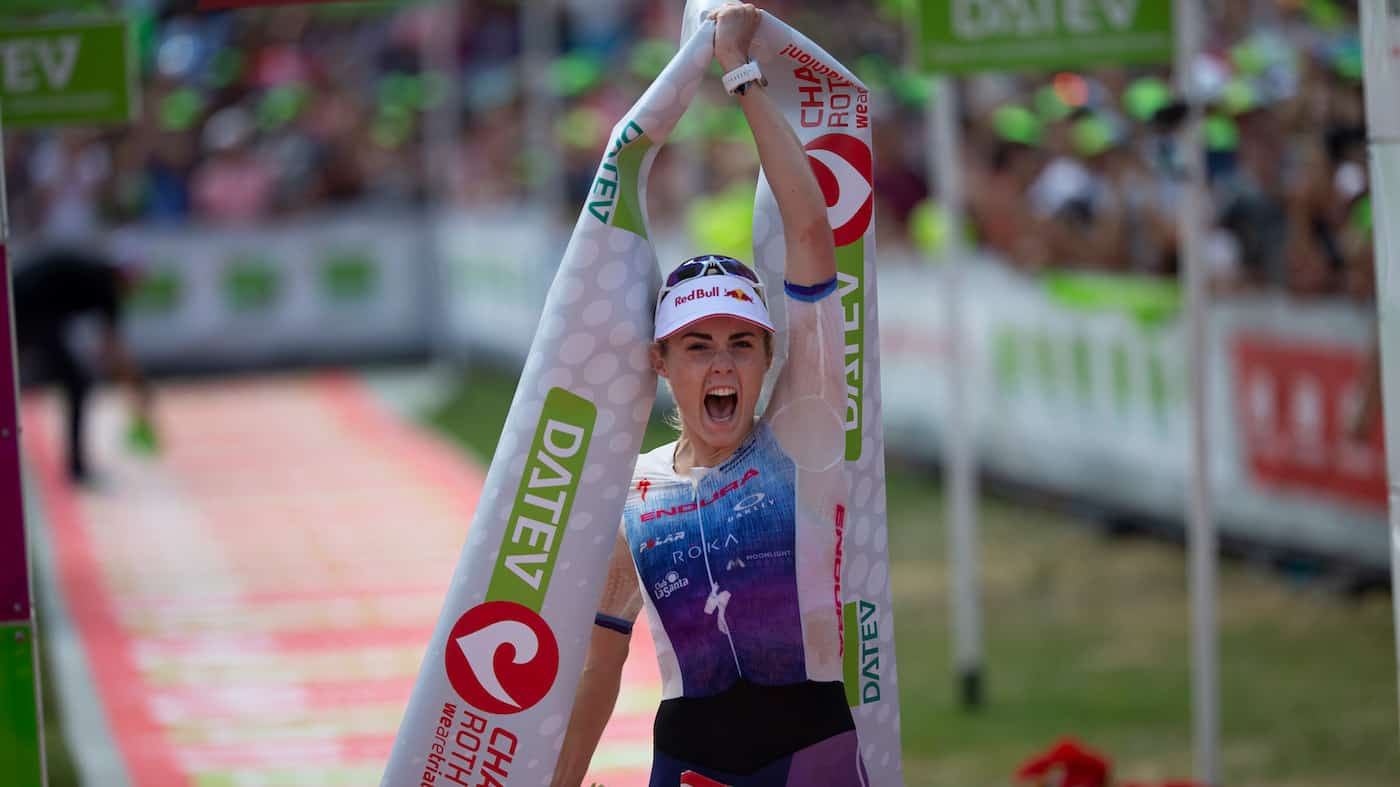 The only time Ryf has been beaten in the IRONMAN 70.3 World Championships, 2014-2018 inclusive, was in 2016 when Great Britain's Holly Lawrence took the title in Mooloolaba. Daniela was fourth that day.
Lawrence didn't even start the race last year after breaking her foot early in the year, but since then and post-rehab and returning to fitness and racing, she's been on a 'Regional Championships roll', winning all of the following:
Adding a second World Championship title would be quite a feat – and having also won IRONMAN 70.3 Dubai in February, leave the possibility of a $1million pay day if she could complete the Triple Crown via a third consecutive win in Bahrain on 7th December. Thoughts of that can probably wait until Sunday though.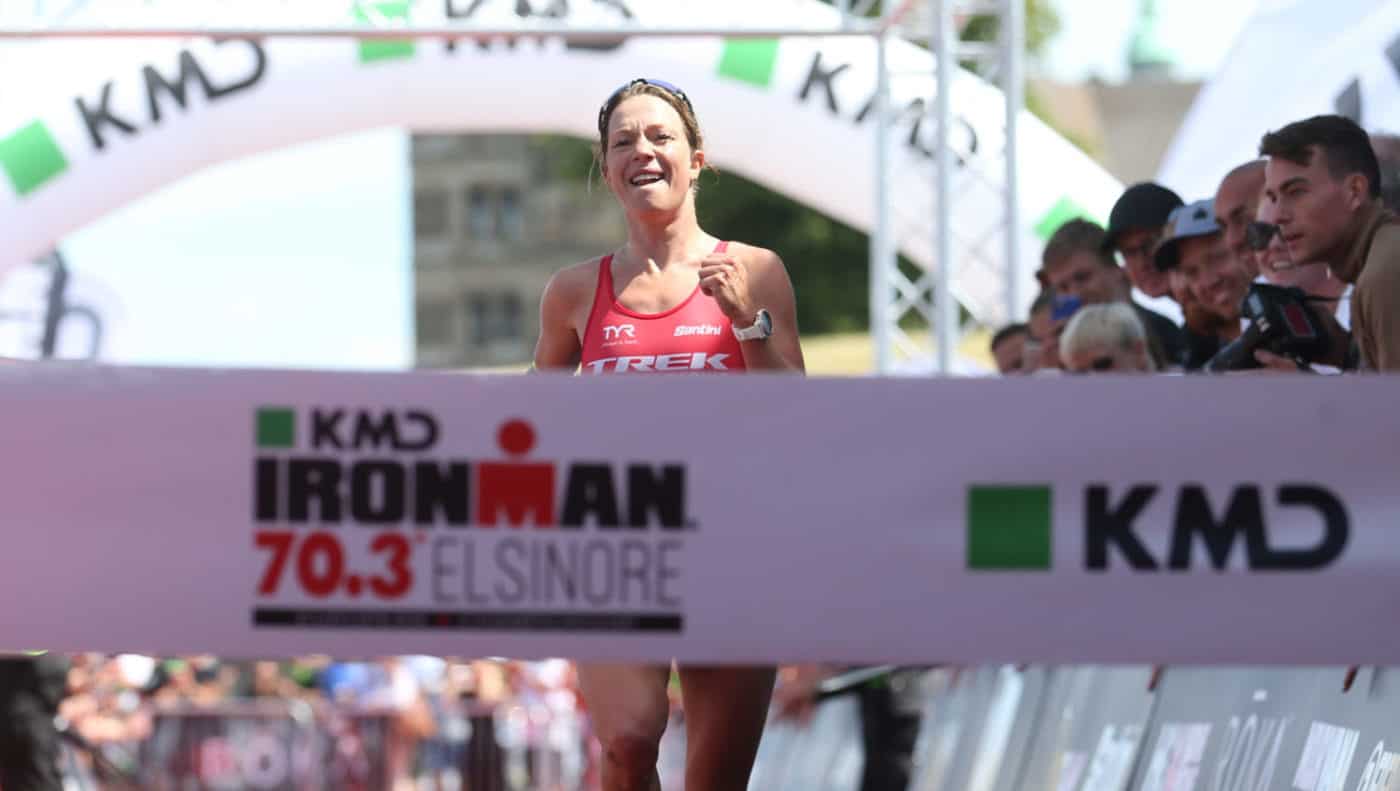 Let's not forget another Brit, Emma Pallant, either. She took the Silver medal two years ago in Chattanooga and certainly prefers the hilly courses to outright drag-strips. She's already won twice in France this year – Pays d'Aix and Vichy (two weeks ago). While she has a great run to call upon, trying to minimise her losses on the swim will be crucial to her race – as Ryf, Lawrence and Charles-Barclay are among those sure to already be up the road on two wheels as she is lifting her bike from the T1 racking.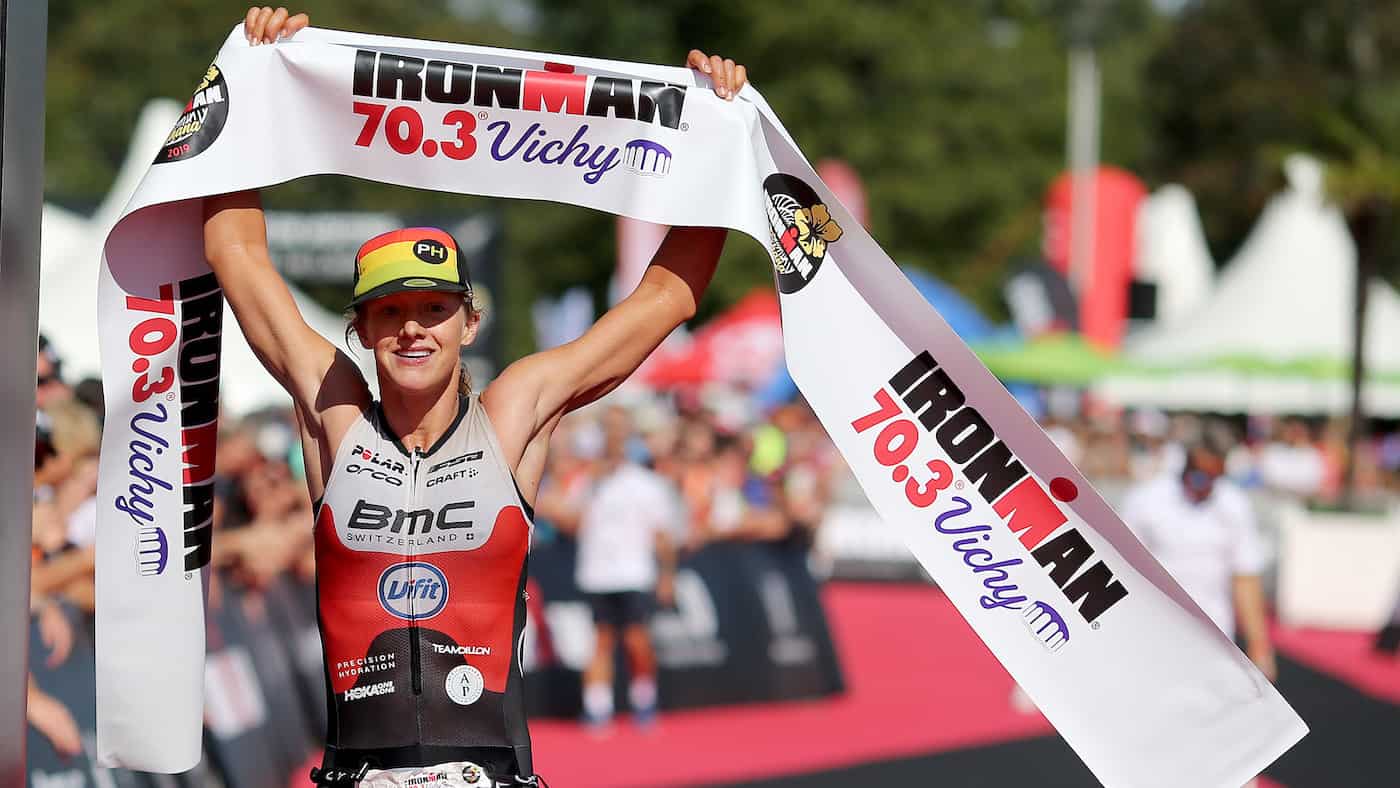 The first-time Brits
The other Brits who will be lining up on the Promenade de Anglais are all major race winners this season, and all will be making their IRONMAN 70.3 World Championship debuts. India Lee (70.3 Finland), Katrina Rye (ETU Middle Distance Champs) and Frankie Sanjana (70.3 Sables d'Olonne) will all get their first opportunity to measure themselves on the biggest stage.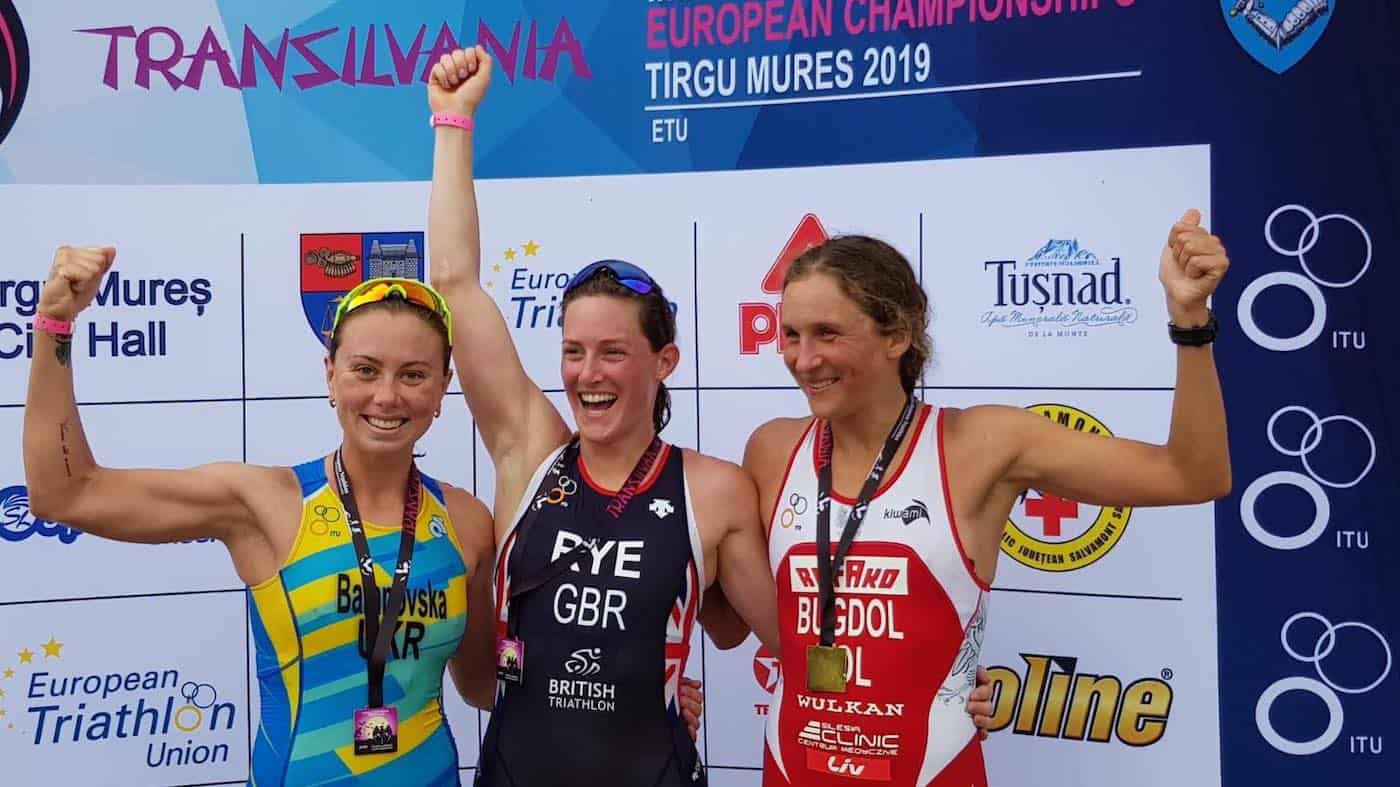 Predictions?
With the German duo of Anne Haug (3rd last year) and Laura Philipp (3rd in 2017) both missing, that takes away two major proven podium contenders.
There's still huge strength-in-depth from Radka Kahlefeldt (CZE), Sarah Crowley (AUS), Imogen Simmonds (SUI), Pamelle Oliviera (BRA), Chelsea Sodaro (USA) and Ellie Salthouse (AUS) among several that could equally be mentioned in those terms. But do they have enough to challenge for top three medals this year? If the top three ranked athletes all have good days, I'm not sure.
Charles-Barclay, Lawrence and Pallant have all beaten Daniel Ryf before over the distance and I think the race will be well-contested once again. Lucy is seemingly getting faster and stronger every year, and a World Championship title (likely several during her career) is surely just a matter of time… but I'd have to go with the Angry Bird adding a fifth title, not ready to concede top spot just yet.
Daniela Ryf (SUI)
Lucy Charles (GBR)
Holly Lawrence (GBR)
Full Female Pro Start-List
| BIB | FIRST | LAST | COUNTRY  |
| --- | --- | --- | --- |
| 1 | Daniela | Ryf | SUI |
| 2 | Lucy | Charles-Barclay | GBR |
| 3 | Anne | Haug | GER |
| 4 | Holly | Lawrence | GBR |
| 5 | Pâmella | Oliveira | BRA |
| 6 | Radka | Vodiková Kahlefeldt | CZE |
| 7 | Imogen | Simmonds | SUI |
| 8 | Ellie | Salthouse | AUS |
| 9 | Emma | Pallant | GBR |
| 10 | Laura | Philipp | GER |
| 12 | Lauren | Goss | USA |
| 14 | Haley | Chura | USA |
| 16 | India | Lee | GBR |
| 17 | Sarah | Crowley | AUS |
| 18 | Danielle | Dingman | USA |
| 19 | Manon | Genet | FRA |
| 20 | Jackie | Hering | USA |
| 21 | Fenella | Langridge | GBR |
| 22 | Carrie | Lester | AUS |
| 23 | Lisa | Norden | SWE |
| 24 | Barbara | Riveros | CHI |
| 25 | Frankie | Sanjana | GBR |
| 26 | Chelsea | Sodaro | USA |
| 27 | Sara | Svensk | SWE |
| 28 | Annah | Watkinson | RSA |
| 29 | Pamela-Ann | Bachelder St-Pierre | CAN |
| 30 | Lauren | Barnett | USA |
| 31 | Maria Eugenia | Barrera Anduaga | MEX |
| 33 | Gisele | Bertucci | BRA |
| 34 | Jeanne | Collonge | FRA |
| 35 | Judith | Corachan | ESP |
| 36 | Luiza | Cravo | BRA |
| 37 | Laura | Dennis | AUS |
| 38 | Nina | Derron | SUI |
| 39 | Dimity-Lee | Duke | AUS |
| 41 | Amber | Ferreira | USA |
| 42 | Paula | Findlay | CAN |
| 43 | Alexandra | Ganzon | PHI |
| 44 | Ewa | Komander | POL |
| 45 | Leonie | Konczalla | GER |
| 46 | Kinsey | Laine | USA |
| 47 | Xenia | Luxem | BEL |
| 48 | Rachel | Olson | USA |
| 49 | Romina | Palacio Balena | ARG |
| 50 | Maddy | Pesch | USA |
| 52 | Anne | Reischmann | GER |
| 53 | Katrina | Rye | GBR |
| 54 | Kaisa | Sali | FIN |
| 55 | Mariella | Sawyer | RSA |
| 56 | Jenny | Schulz | GER |
| 57 | Felicity | Sheedy-Ryan | AUS |
| 58 | Bianca | Steurer | AUT |
| 59 | Grace | Thek | AUS |
| 60 | Alexandra | Tondeur | BEL |
| 61 | Amelia | Watkinson | NZL |
| 63 | Kyra | Wiens | USA |
| 64 | Laura | Wood | NZL |