Can Alistair Brownlee top the podium in Nice?
Many in the triathlon world went as far as suggesting that the Men's Pro race at the 2018 IRONMAN 70.3 World Championship in South Africa was the greatest race in the history of the sport. Whether you agree with that thought or not, if Sunday's race in Nice comes close to that, the 14th edition of this championship will once again cement itself as one of the premier events in triathlon.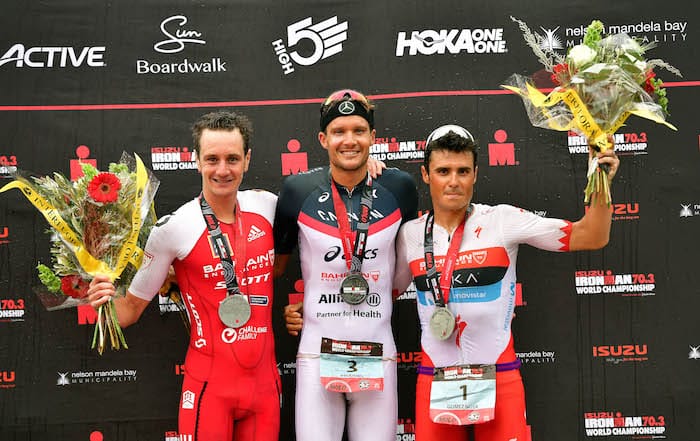 Gold last year left Germany's 2008 Olympic champion, Jan Frodeno, injured and unable to start the following month in Hawaii. He has skipped a title defence and seeking a third 70.3 World Championship to go all-in on Kona – but the field is still stacked… and a British athlete will start as the strong, but certainly not overwhelming, favourite.
The Favourites
Silver last year was good… but Alistair Brownlee has made a career of winning and this is absolutely his A-race goal of the 2019 season. He'll be making his debut in Hawaii in five weeks time (after winning the IRONMAN Ireland 'Duathlon'), but his performance two weeks ago at the (hilly) IRONMAN 70.3 Dun Laoghaire – fastest swim, bike and run for a ten minute victory – was very impressive.

The bike course should be tailor-made for Alistair. Every Pro triathlete I've ever spoken to has expressed how good a climber he is on a bike (so the Col de Vence will be very welcome), while he is also technically excellent and riding regularly in the Yorkshire hills, his descending should be top drawer too.
Wearing race #1 will be Javier Gomez. Two Gold and two Bronze medals from his four 70.3 World Champs starts, when Gomez races he's always a threat. On Sunday he finished sixth at the ITU Grand Final – which brought his incredible ITU World Championship senior medal haul to 5 Gold, 4 Silver and 2 Bronze. The winner of the ITU Long Distance Triathlon World Championships in his home town of Pontevedra this year, he's still on top of his game.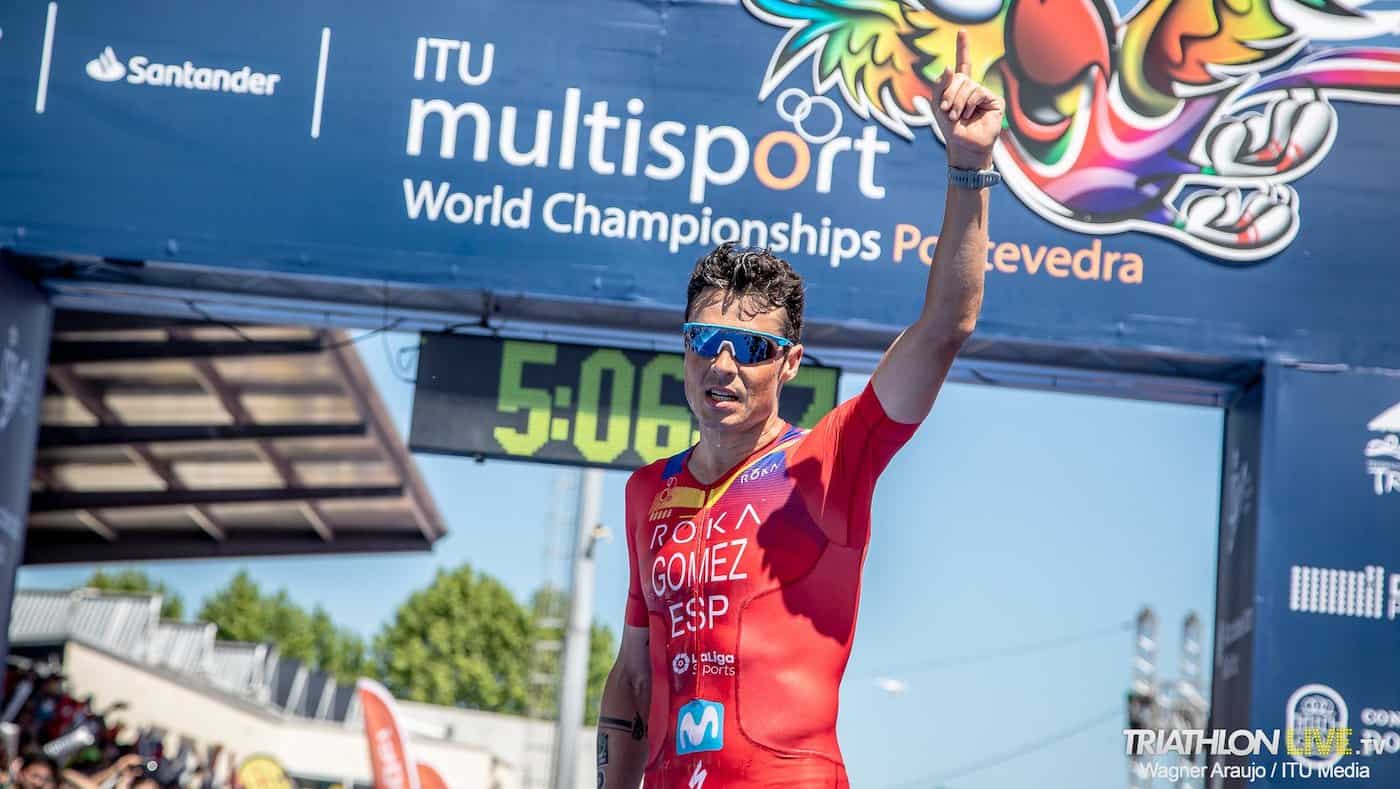 From sixth at the Grand Final to first – Kristian Blummenfelt doesn't have an extensive history at the distance, but what he does have is pretty impressive. He won the IRONMAN 70.3 Middle East Championship in Bahrain in both 2017 and 2018 – setting a 'world record' time in the process, if you put any value in that – though he did suffer frustration this year at IRONMAN 70.3 Dubai when major cramping forced him to DNF at T1.
Just 21 seconds behind Kristian in Bahrain last year – and also coming off of a strong fourth place finish at the Grand Final, is Gustav Iden. The Norwegian athletes train together under the same coach, and have both moved towards top form in the most recent ITU events after some distinctly average performances through the early and middle part of the season. Known for their consistent high-mileage training, the step up from two hour to four hour racing is unlikely to phase them.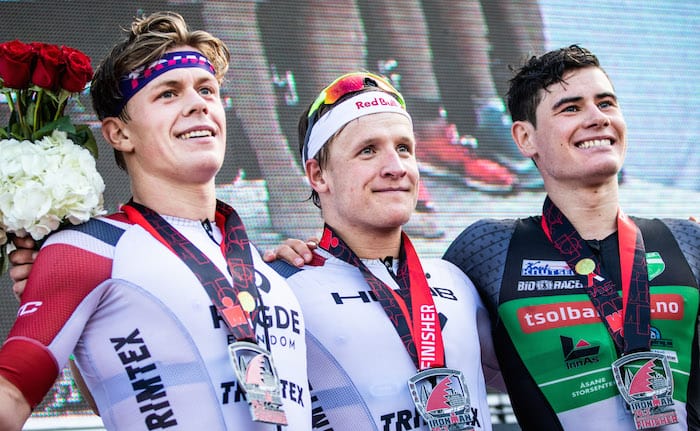 Germany's Sebastian Kienle is one of the most popular racers on the circuit. World Champion in both 2012 and 2013 (and Silver in 2015 and 2016), the 2014 IRONMAN World Champion isn't racing in Nice casually. He spent significant time training and testing on the course before deciding whether to start, which would suggest he doesn't have hopes of simply making the top-10. He was very impressive at The Championship in Samorin – and has been making very detailed changes to his bike set up in advance of this race. Expect him to be hammering the flat sections to get back to the leaders after, most likely, losing time through the opening 1.9km swim.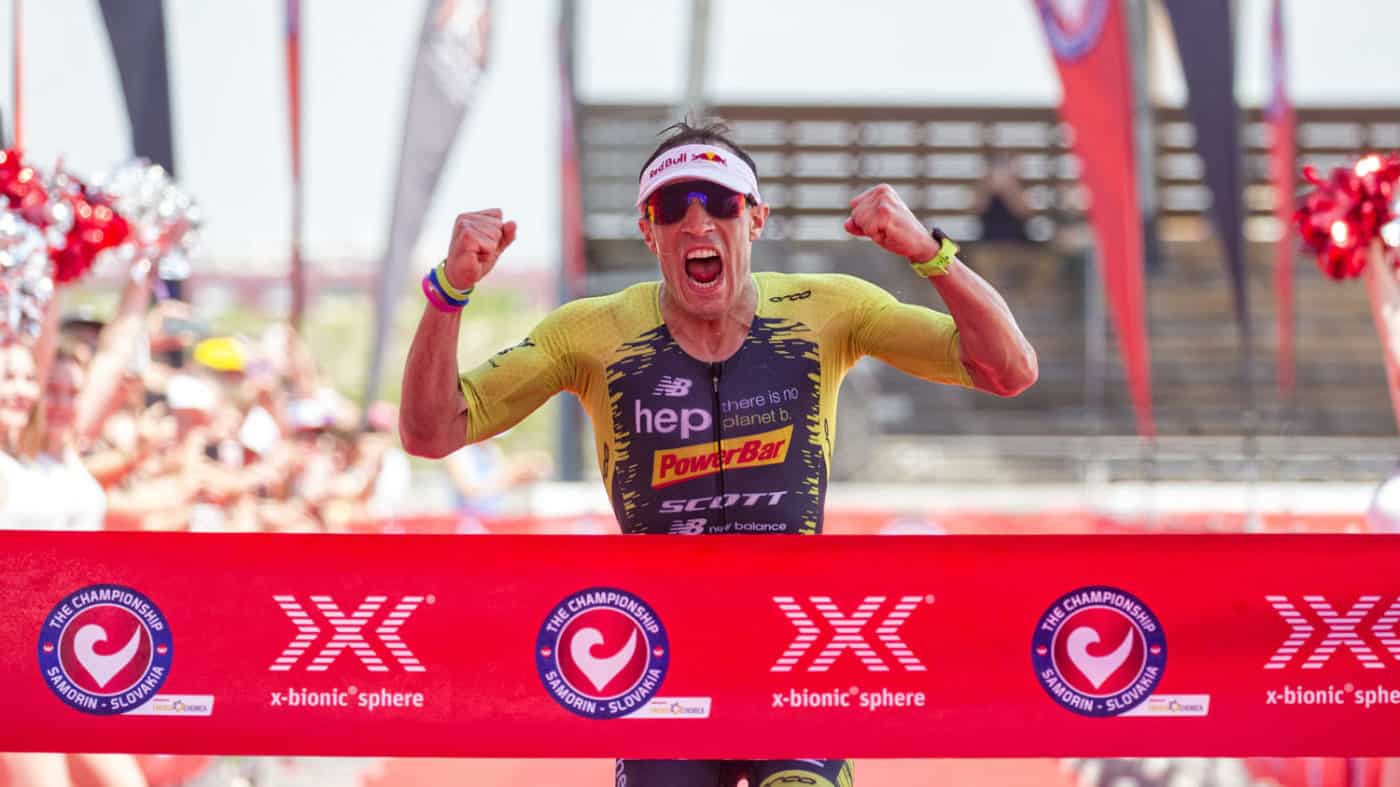 In the Women's Pro preview (HERE), I referenced the Regional Championship record of Great Britain's Holly Lawrence. In a similar vein, check out the incredibly impressive recent results of (the perhaps under the radar), Rodolphe Von Berg:
IRONMAN 70.3 North American Champion (St. George) – 2019
IRONMAN 70.3 South American Champion (Buenos Aires) – 2018
The recent win in Elsinore included beating Javier Gomez, plus he was also the winner of the IRONMAN 70.3 Nice event 12 months ago… by five and half minutes. A contender on Sunday? You bet he is.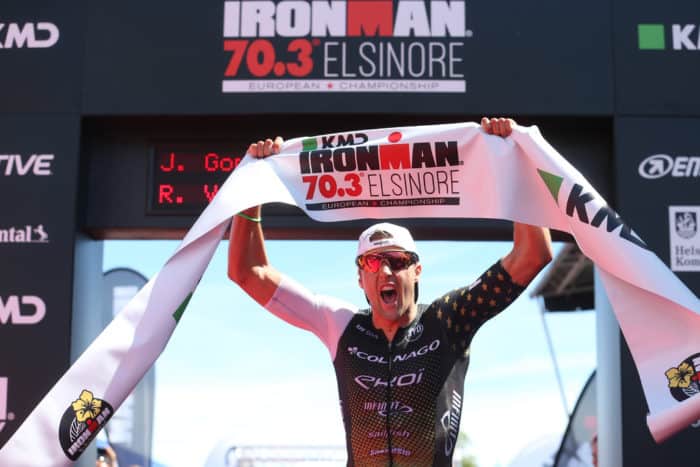 Patrick Lange has dominated the IRONMAN World Championship of the past two years… could he win in Nice? His 2019 racing season has been incredibly light – but did include winning the IRONMAN 70.3 Asia-Pacific Championship in Vietnam.  I genuinely have no clue as to how Lange will perform on Sunday – but I have to believe that his focus will be on October, and with such depth here, I'm can't put him on my podium predictions list. Wonder if that will come back to bite me?!
The USA's Ben Kanute is the Mr. Versatile of the sport, racing in all formats from Mixed Relay World Championships through to 70.3, but the IRONMAN 70.3 World's is where he has excelled. Second in 2017, fourth in 2018 he will want to be at the front of the race from the start given his swim and bike power – and will likely find a willing partner in Alistair Brownlee in that regard.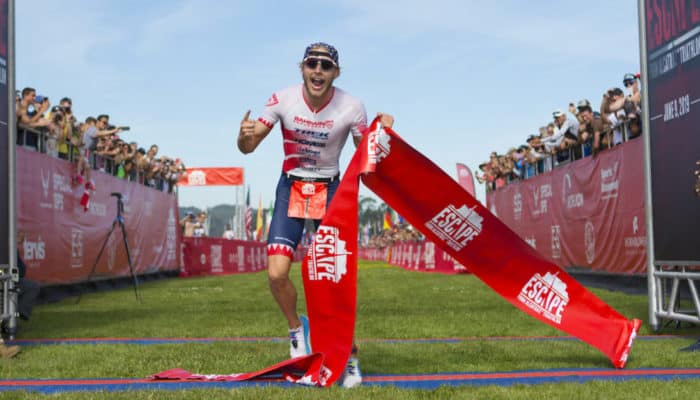 Tenth in 2017, fifth in 2018 and only a full-time athlete from this past winter – Belgium's Pieter Heemeryck has been making huge strides and winning lots of races. Second to Sebastian Kienle after leading for most of the race in Samorin, if he continues with his impressive progress and performs on Sunday, he'll be in the podium mix.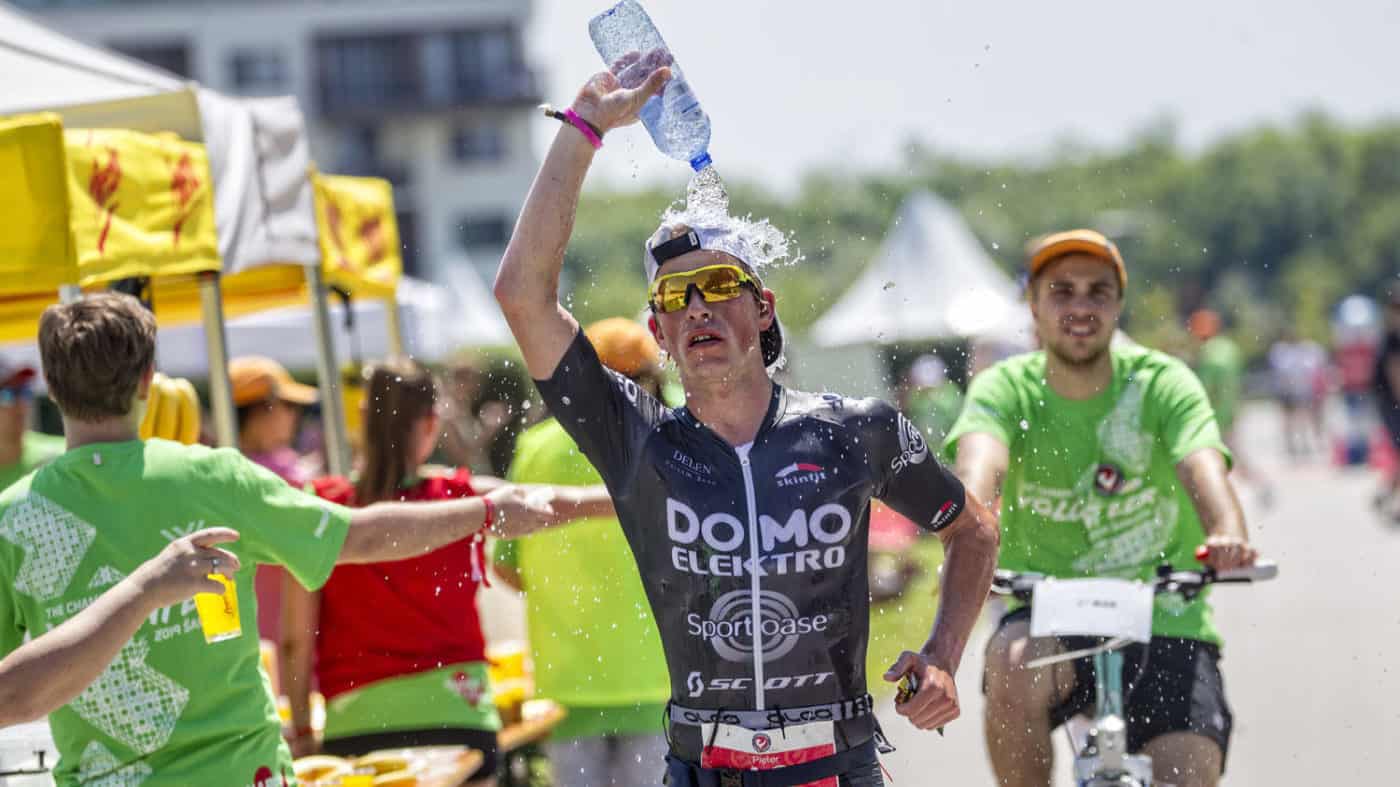 The Brits
Adam Bowden has made a great transition from the World Triathlon Series over the last two years, including a close second (to Rodolphe Von Berg) at the 2018 IRONMAN 70.3 European Championship and then a big win earlier this year at IRONMAN 70.3 Dubai. A great swimmer and runner, can he hang with the very best in the sport on a bike course which will expose any weaknesses? He was seventh last year in South Africa – I feel that matching or improving on that, would represent a fine performance.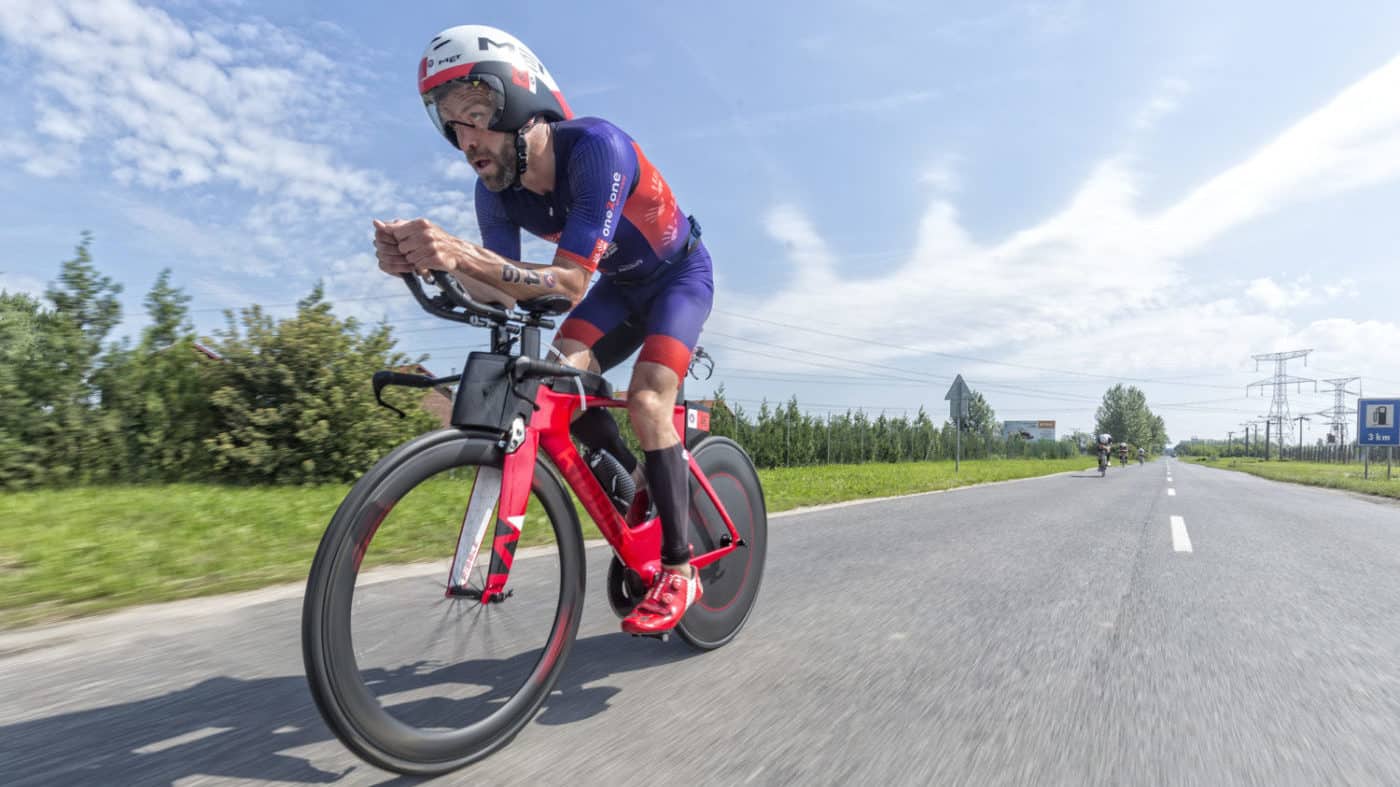 Also in his second 70.3 Pro World Champs is Elliot Smales (16th last year), who won in Sweden this summer and then was second to the impressive Brownlee more recently at IRONMAN 70.3 Dun Laoghaire, the race he won 12 months ago.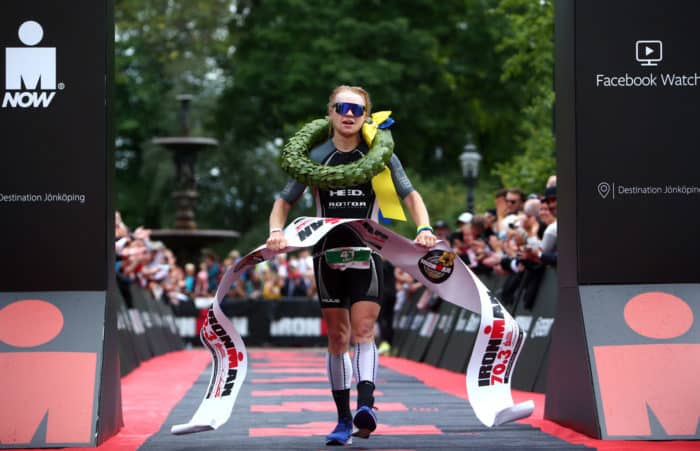 There are three Brit Pro men making their debut at the championships – Thomas Davis, George Goodwin and Sam Pictor.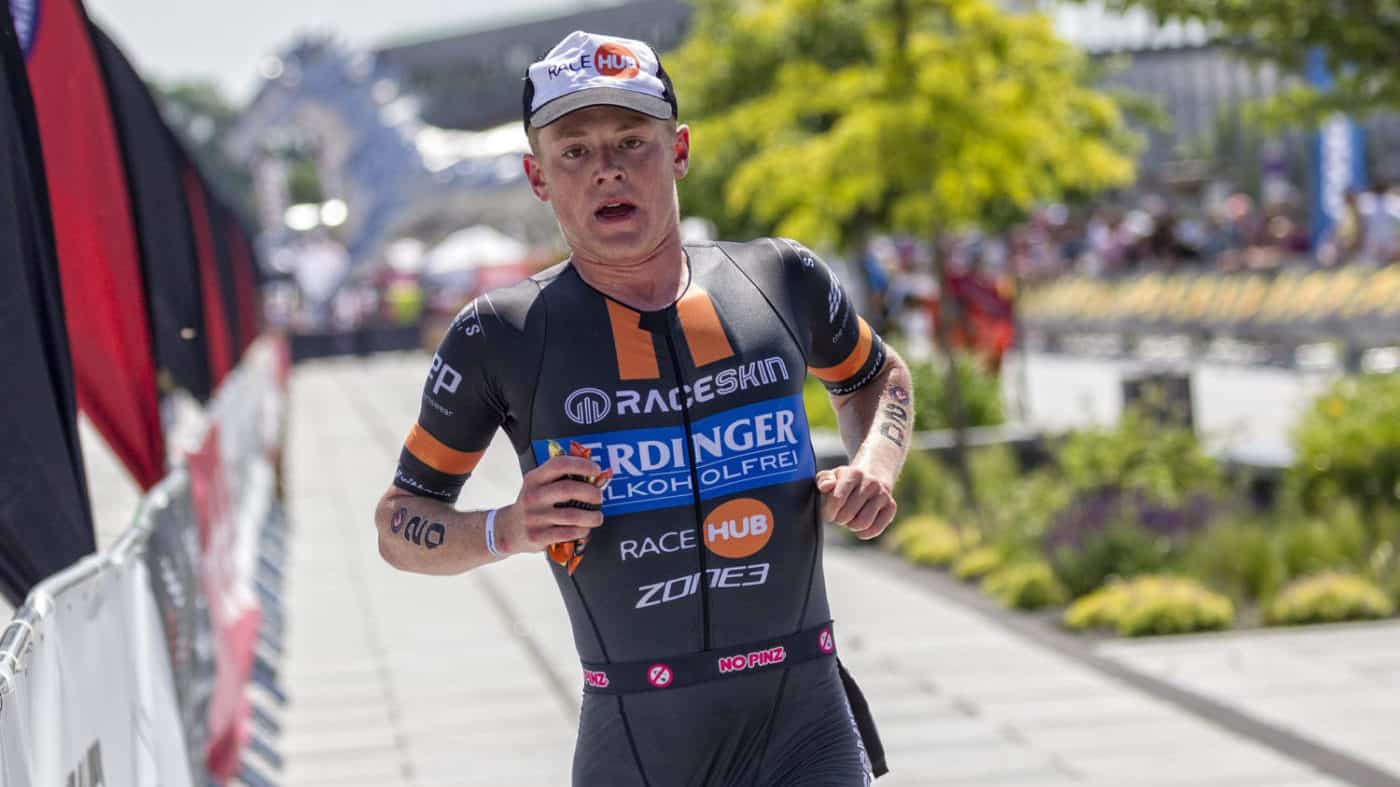 Davis (pictured above),has probably raced more than anyone this year and with a good swim, likes to try and go aggressively from the start. Goodwin – winner of 70.3 Staffordshire – excels on dry land, while Staffordshire didn't go so well for Sam Pictor – he broke his elbow, wrist and hand – but he's worked his way back to fitness and recently won the Gauntlet Middle Distance at the Chateau de Chantilly Triathlon.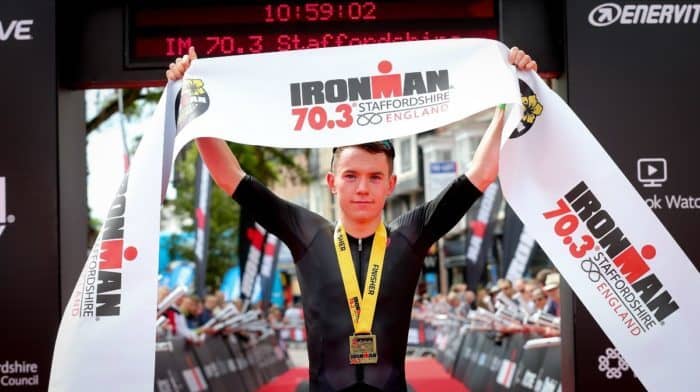 Predictions?
This is a tough one – particularly when you consider that I didn't even mention the likes of Sam Appleton (AUS), Frederik Van Lierde (BEL), Florian Angert (GER), Bart Aernouts (BEL), Andi Boecherer (GER) and others who will all start believing the podium is within reach.
All that said, I can't look beyond Alistair Brownlee has the favourite. He will surely be out with the lead group on the swim and then once the hills (and descents) hit, surely looking to distance the running legs of Javier Gomez. The weather  predicted low to mid 20's °c looks like it will also not be a factor.
And with that, I'll go for…
Alistair Brownlee (GBR)
Javier Gomez (ESP)
Rodolphe Von Berg (USA)
Full Male Pro Start-List
| BIB | FIRST | LAST | COUNTRY |
| --- | --- | --- | --- |
| 1 | Javier | Gomez | ESP |
| 2 | Alistair | Brownlee | GBR |
| 3 | Sebastian | Kienle | GER |
| 4 | Patrick | Lange | GER |
| 5 | Ben | Kanute | USA |
| 6 | Pieter | Heemeryck | BEL |
| 7 | Sam | Appleton | AUS |
| 8 | Adam | Bowden | GBR |
| 9 | Rodolphe | Von Berg | USA |
| 11 | Kristian | Blummenfelt | NOR |
| 12 | Frederik | Van Lierde | BEL |
| 14 | Tim | Don | GBR |
| 15 | Ruedi | Wild | SUI |
| 16 | Andrew | Starykowicz | USA |
| 17 | Igor | Amorelli | BRA |
| 18 | Florian | Angert | GER |
| 19 | Santiago | Ascenco | BRA |
| 20 | Andi | Boecherer | GER |
| 21 | Kevin | Collington | USA |
| 22 | Eric | Lagerstrom | USA |
| 23 | Sam | Long | USA |
| 24 | Elliot | Smales | GBR |
| 25 | Bart | Aernouts | BEL |
| 26 | Daniel | Bækkegård | DEN |
| 27 | Maurice | Clavel | GER |
| 28 | Andreas | Dreitz | GER |
| 30 | George | Goodwin | GBR |
| 32 | Jackson | Laundry | CAN |
| 34 | Paulo Roberto | Maciel Da Silva | BRA |
| 36 | Mike | Phillips | NZL |
| 37 | Bradley | Weiss | RSA |
| 38 | Josh | Amberger | AUS |
| 39 | Filipe | Azevedo | POR |
| 40 | Mark | Bowstead | NZL |
| 41 | Matt | Burton | AUS |
| 42 | Alan | Carillo Avila | MEX |
| 43 | Pablo | Dapena Gonzalez | ESP |
| 44 | Thomas | Davis | GBR |
| 45 | Robbie | Deckard | USA |
| 46 | Romain | Guillaume | FRA |
| 47 | Gustav | Iden | NOR |
| 48 | Yvan | Jarrige | FRA |
| 49 | Ivan | Kalashnikov | RUS |
| 50 | Mitchell | Kibby | AUS |
| 51 | Andre | Lopes | BRA |
| 52 | David | Mainwaring | AUS |
| 53 | Jack | Moody | NZL |
| 54 | Banjo | Norte | PHI |
| 55 | Joaquin | Pereda | MEX |
| 56 | Sam | Pictor | GBR |
| 57 | Jason | Pohl | CAN |
| 58 | Alexander | Polizzi | AUS |
| 59 | Tim | Rea | AUS |
| 60 | Horst | Reichel | GER |
| 62 | Markus | Rolli | GER |
| 63 | Francisco | Serrano | MEX |
| 64 | Dominik | Sowieja | GER |
| 65 | Milosz | Sowinski | POL |
| 66 | Cyril | Viennot | FRA |
| 67 | Iuri | Vinuto Josino | BRA |