It's the Weekend Preview…
Wind and rain – that could well be on the menu this weekend if you are training and/or racing in the U.K. Compared to the vast number of race cancellations and postponements due to snow around this time last year, we've had it pretty good of late, but it looks like it could be rather blowy and wet out there.
Before we get into that, let's look at what's going on around the world first, before diving in to what's on the domestic schedule. Here is the weekend preview…

INTERNATIONAL RACING
After two days of racing in Abu Dhabi last weekend at the start of the 2019 ITU World Triathlon Series (catch up on that news here if you missed it: MEN | WOMEN | MIXED RELAY), the focus for draft-legal racing this coming weekend is on Australia.
While the top-level WTS events are now in hibernation until Bermuda on 27th April, the second World Cup race of the season (Alex Yee won the first one in Cape Town), has attracted a solid field to Mooloolaba on the Sunshine Coast.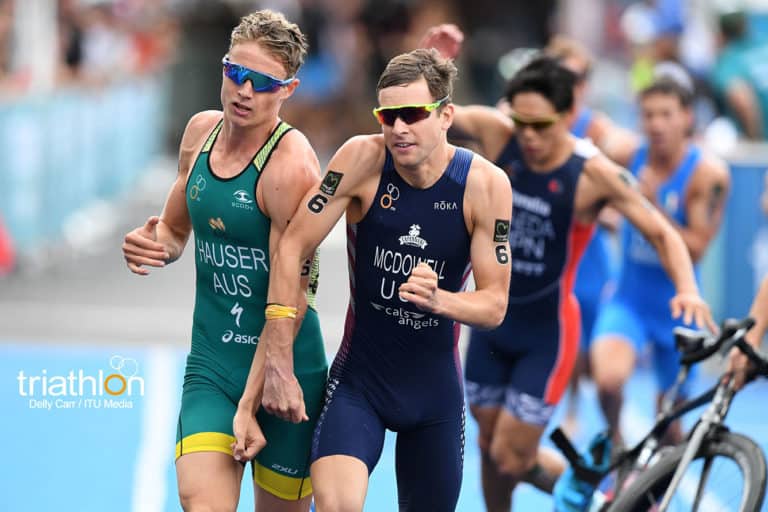 The start lists (MEN | WOMEN), include the 2018 Grand Final winner, Ashleigh Gentle (AUS), Emma Jeffcoat (AUS), Tamara Gorman (USA) and London-based South African, Gillian Sanders. For the men, Tyler Mislawchuk (CAN) wears bib #1, and among those challenging him will likely be Ryan Bailie (AUS), Vicente Hernandez (ESP), Delian Stateff (ITA), Sam Ward (NZL) and Eli Hemming (USA). In truth, both events look quite open which should ensure some close racing.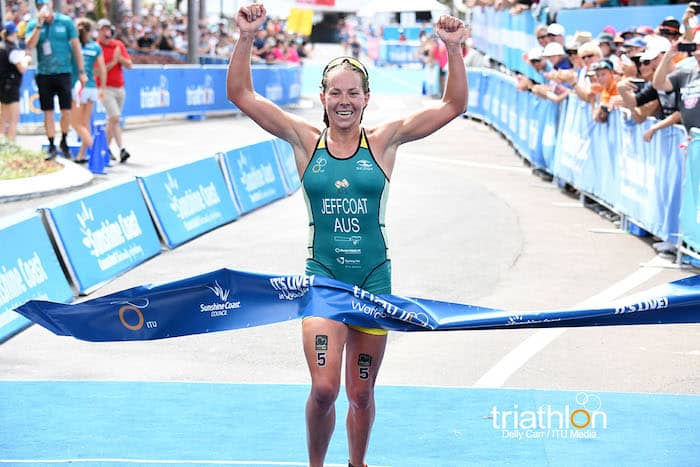 The athletes will be racing over the Sprint distance format, won last year by Richard Murray (absent this time) and Emma Jeffcoat, who will be aiming to retain that title. 20 seconds clear out of the choppy swim last year, she was caught by the group on the bike – but still able to run to victory. With Ashleigh Gentle racing, she'll be hoping to start that final 5km with a lead this time around however. No British athletes racing in Australia this week.
If you are a subscriber to the all-new TriathlonLIVE service, then the event will be streamed live at www.TriathlonLIVE.tv. The timings for that (Mooloolaba is GMT+10), are:
Elite Women: Saturday 16th March – 13:00 start local time, 03:00 UK-time
Elite Men: Saturday 16th March – 15:00 start local time, 05:00 UK-time
(So, if you are in the UK, can't sleep and find yourself awake in the night, live triathlon will available!)
Two IRONMAN 70.3 races this weekend, in Campeche (Mexico) and San Juan, Puerto Rico. Of those, only Campeche features a Pro race (start list is HERE). Frederik Van Lierde (BEL) and winner in both 2017 and 2018, Heather Wurtele, are the top ranked athletes. We are guessing it's a popular event, given that the top seven women from 2018 are all set to race again.
#IM703Campeche The "H" in @TeamWurtele takes the victory at IRONMAN 70.3 Campeche in a winning time of 4:17:23. #Congrats pic.twitter.com/sJVKnvoJ3k

— IRONMANLive (@IRONMANLive) March 18, 2018
A little closer to home, the Ayia Napa Triathlon in Cyprus (which we've featured on the site HERE), features a Pro prize purse for its Middle Distance event. The race attracts a significant entry from Russia, including athletes like Ivan Kalashnikov and Danylo Sapunov. Brits Chantal Cummings and Claire Weller will have strong hopes in the women's race.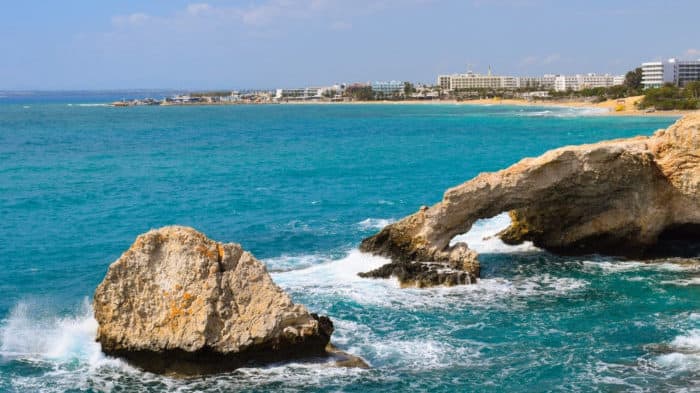 DOMESTIC RACING
A rarity – no championship events or age-group qualification races on the schedule this weekend!
Duathlon wise, the latest of the F3 Events Windsor and Eton Duathlon Series events takes place at Dorney Lake on Sunday (Super Sprint, Sprint and Standard distance options), while further south on Saturday is the Bath Duathlon at Odd Down Circuit – HOWEVER – do CHECK THE WEBSITE which is suggesting that if gale force winds are forecast, the event could be cancelled.
A little further north and it would appear we have two events in Lancashire on Sunday – the Lancaster Duathlon from T2 Events and the Parbold Duathlon from Epic Events, one of the longest-standing events on the annual calendar. 'Strong winds and heavy rain' (at the time of writing, via the BBC…), is perhaps not the weather forecast you want to see. Fingers crossed that proves incorrect. Also on Sunday in Cumbria, the Ulverston Tri Club Winter Duathlon Series. More on that HERE.
If you want off-road action, then the Mud & Mayhem Thetford Duathlon (website) will be your choice this weekend.
[UPDATE!] – thanks to 'Little' Doug Hall for this one – another off-road event I missed first time around was the TrailX Spring Duathlon in Winchester, organised by Eventrex (full details HERE). The event takes place on Saturday with 'FullX' and 'HalfX' options, based at Matterley Basin. You CAN ENTER THIS ONE ON THE DAY. Given the forecast winds this weekend, getting off the road is a very attractive racing option!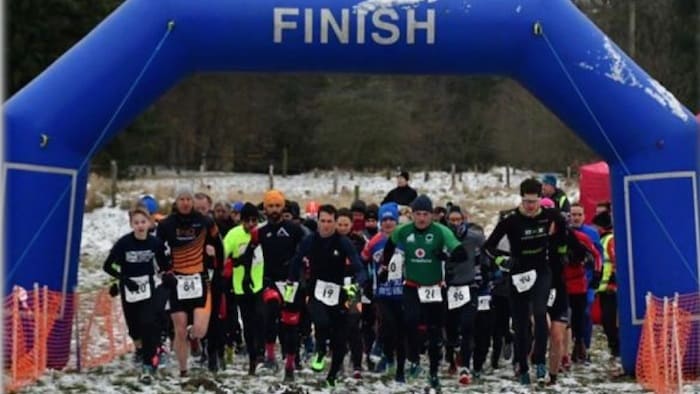 As always at this time of year (and with the forecast wind and rain, probably quite attractive…), a few splash and dash events on the schedule, namely the Exemouth Aquathlon (Exeter Tri Club) in Devon, the Burntwood Aquathlon in Staffordshire (Burntwood Tri Club) and the Harlech Aquathlon in North Wales – all of those events providing both Junior and Senior racing opportunities.
Wherever you are racing this weekend, please ensure that you CHECK THE WEATHER FORECAST / DRESS APPROPRIATELY / CONFIRM THAT THE RACE IS ON. There are plenty of weather warnings around, notably for high winds and rain, so as they would say in the Scouts: Be Prepared!

| Weekly Suggested Products from ORCA | |
| --- | --- |
| | |
| | |