Disappointing seventh place for Great Britain at Yas Marina
Commonwealth Games Gold medallists, Silver in the 2018 World Championships and winners in Edmonton last year – Team Australia – continued their success and consistency over the format at the Daman WTS Abu Dhabi Mixed Relay on Saturday.
The first round of the World Triathlon Mixed Relay Series events of 2019 (next up Nottingham, Hamburg (World Champs) and Edmonton), saw Jacob Birtwhistle start the final leg in second place, 18 seconds behind the USA's Eli Hemming. Equally matched in the swim, the Aussie closed down that deficit on the bike, look comfortable on the first lap of the run and then powered away in now familiar style, to complete the win alongside team mates Ashleigh Gentle, Luke Willian and Emma Jeffcoat.
Team USA (winners last year in Nottingham and Gold / Silver / Bronze over the last three World Championships) continue to impress in this format, and with New Zealand taking Bronze, the first podium of 2019 matched the final podium of 2018 in Edmonton.
By contrast, after some great results on Friday in the individual races (Men's Report | Women's Report), the race won't be one that Great Britain (Vicky Holland / Tom Bishop / Non Stanford / Alex Yee) look back on with hugely positive memories. Seventh place, more than a minute off the pace and never truly in contention, the last major GB Mixed Relay performances have been 7th (Abu Dhabi 2019), 6th (Edmonton 2018), 4th (Hamburg 2018) and 2nd (Nottingham 2018). First race of the season and no need for panic in relation to Olympic qualification for example, but that's a downward trend that they will be wanting to reverse sooner rather than later. The next event taking place on home soil on the banks of the Trent should provide the opportunity and incentive to do just that.
Mike Cavendish, British Triathlon Performance Director, said:
"We made some tactical errors today, but this is the time for experimenting with mixed relay and finding out what works best for us.
"To be in the best possible position when we get to the start line in Tokyo in 18 months' time, taking what we learn from each race is vital and will help us deliver our best performance when it matters."
Here is the full race report courtesy of ITU Media.
---
Birtwhistle brings home first Mixed Relay World Series gold of 2019 for Aussies in Abu Dhabi
Iconic Yas Marina saw 22 countries line up for the Daman WTS Abu Dhabi Mixed Relay on Saturday, the 2018 World Champions France among the pre-race favourites along with a new-look Australian line up and ever-present Americans. In the end, the first ever Mixed Relay gold in Abu Dhabi boiled down to a battle between the USA and Australians, and Jacob Birtwhistle successfully hunted down Eli Hemming to take the tape, New Zealand running home for the bronze after a penalty served in the last leg took France out of contention.
"I think we all played to our strengths and we had no weak legs, it's pretty epic to line up like this", said Emma Jeffcoat (AUS) after claiming the gold medal. "I've been the anchor before and I am thankful for a strong team. This is a first for this line up and its great to be able to take it home", said Birtwisthle. Really happy to make his debut in the relay with a win was William: "this is my first crack at the Mixed Relay and it was heaps of fun".
Among the big names going out in the first leg were Britain's Vicky Holland, Italy's Angelica Olmo and the individual winner a year ago Rachel Klamer for the Netherlands, but it was the previous day's individual silver medallist Taylor Spivey who delivered the goods, onto the bike first alongside Brazil's Vittoria Lopes before pulling away to carve out a 20 second lead over the likes of Australia's Ashleigh Gentle, Portugal's Melanie Santos.
Olmo, Gentle and Germany's Laura Lindemann managed to reign in Spivey on the run, but at the handover to Ben Kanute the Americans still had a useful lead of 5 seconds.
Brilliant swims and bikes from Alois Knabl and Henri Schoeman put Austria and South Africa right into contention, while Dorian Coninx and Tom Bishop struggled to haul France and GB into the mix. Germany's Valentin Wernz and Australia's Luke Willian then took to the front in the first stages of the run as Kanute tired.
By the time it was the turn of the second women of each team, Emma Jeffcoat and Katie Zaferes had fantastic swims, which let to Germany loosing the leading group being chased by Hungary, in fourth place after a great leg from Bence Bicsak.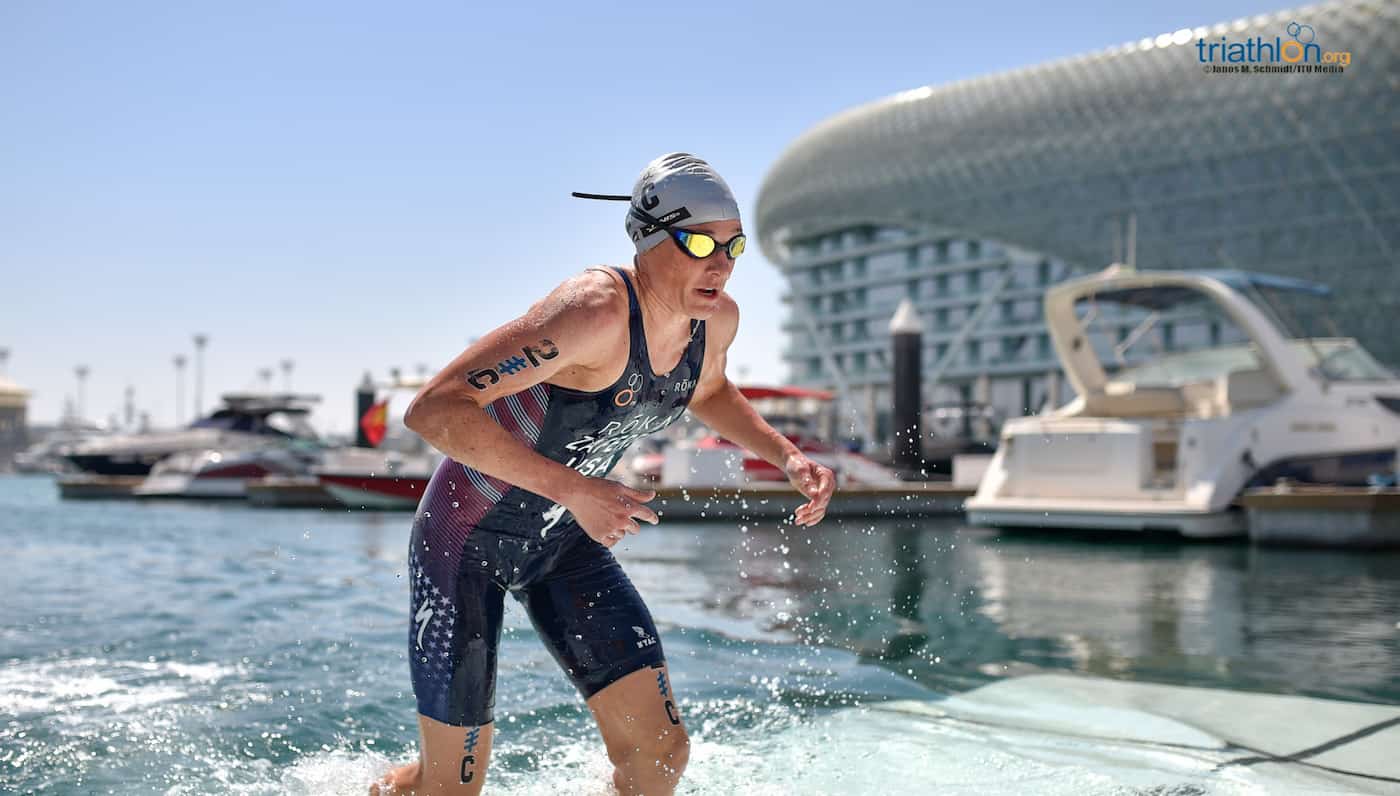 Verena Steinhauser and Sophie Corbidge put Italy and NZL into medal contention among a group of five athletes that were just 30seconds back, while Leonie Periault was working hard to put Leo Bergere in contention for podium on the last leg.
Going into the final leg, USA's Eli Hemming managed to maintain his team's 18 second lead over Aussie powerhouse Jacob Birtwhistle coming out of the water, while behind them the battle for bronze was raging between France, Germany, New Zealand and Alex Yee was looking to attack the run as he did yesterday. It was then when the five teams that had to serve penalties for different rule violations during the race had to stop for a few seconds, and this proved to be decisive for the end of the race.
Frenchman Leo Bergere put himself in third place after the swim, to then build up a small lead over Italy's Gianluca Pozzatti and Germany's Jonas Schomburg after one lap knowing that he had a 20 second penalty to serve on the run, but that disruption in fact opened the door for New Zealand's flying Hayden Wilde to capitalise.
In the lead, Birtwhistle powered past Hemming with 1500m to go, leaving USA the silver medal, and with Leo Bergere stopping in the penalty box to see Wilde claim the bronze medal, to finish finally in the bitter fourth place. Germany finished in 5th, with Italy, Great Britain and Spain finishing in the top 8 places.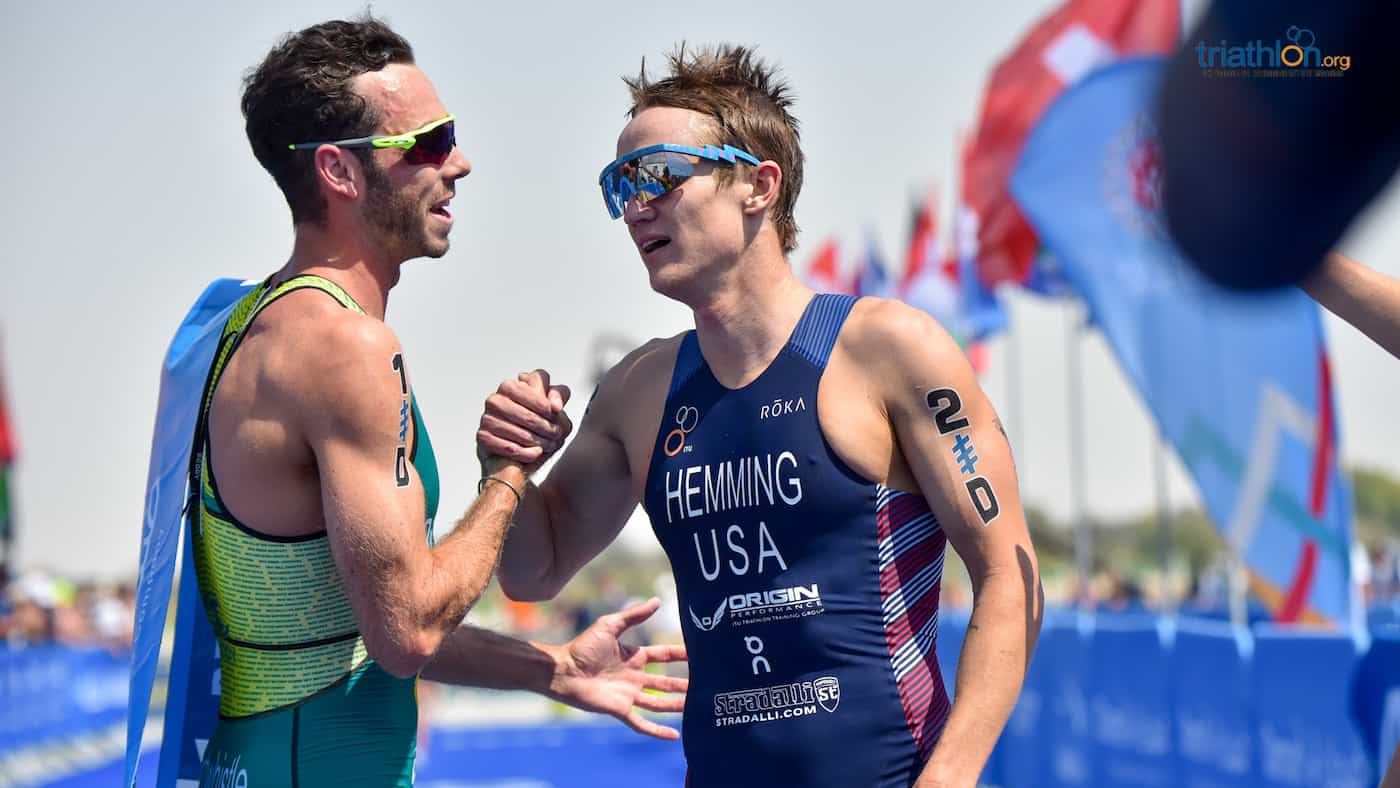 "Jake is not a guy you want hunting you down but I'm happy with the result", said American Eli Hemming. The race was hard and fast, but the team hold it to claim the silver medal. "It is so awesome that we have such a strong team that we can switch it up and still feel confident", said Zaferes, while Spivey explained "I didn't know if I had anything left in me but I wanted to give the team the best start I could and I gave it my all today".
Kiwis were extremely happy with the third place. "We have a lot of talent in this team so I'm really proud of everyone here", said Hayden Wilde, who flew in the last leg to put the team in the podium. "Our goal was to not make any mistakes and in the end we could capitalise on the mistakes from other teams", explained Sam Ward.
1st – Australia – 1:24:16
2nd – United States – 1:24:21
3rd – New Zealand – 1:24:31
4th – France – 1:24:39
5th – Germany – 1:24:41
6th – Italy – 1:25:00
7th – Great Britain – 1:25:24
8th – Spain – 1:25:27
9th – Netherlands – 1:25:33
10th – Hungrar – 1:25:48