27th edition of the Nuffield Health Royal Windsor Triathlon on Sunday
While it has seemingly been part of the UK triathlon scene forever, it is still worthy of note that Saturday's Nuffield Health Royal Windsor Triathlon will be the 27th edition of the event.
Lots of changes to the race this year too, with a new bike course (HERE) and a new run course (MORE DETAILS), which takes in The Long Walk in Windsor Park.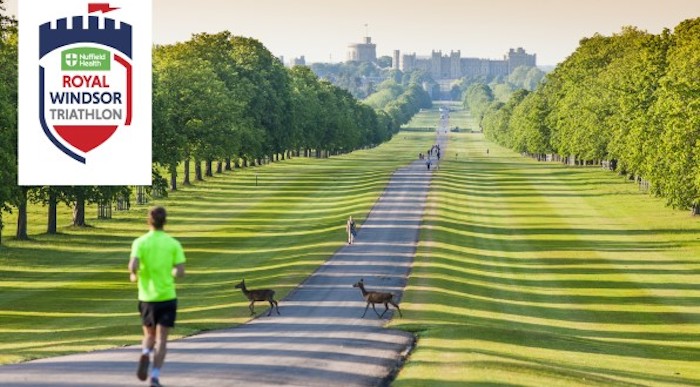 While the sport has grown immensely since the early days of the race, and the number of racing options on offer now are vast, a look through the list of winners of the race (below) shows that adding your name to that archive of star names of British triathlon is still a significant achievement.
Elite race prospects
Can Emma Pallant equal a Windsor record?
Once again the huge pre-race favourite for the women is Emma Pallant. Winner of three of the last four editions, another victory would tie her for most female wins with 2000 Sydney Olympian, Sian Brice, who won in 1996, 1997, 1999 and 2000. She has been in great form this year already, with wins at Challenge Gran Canaria and IRONMAN 70.3 Barcelona  already this year. Can anyone challenge her this time around? Probably not.
"It was a tough descsion not to race the European's (Ed. 70.3 Champs in Denmark), but after a lot of travel and taper and getting ill after Barcelona, then a puncture in Slovakia, I just needed to get stuck into the first of our two training blocks in prep for our key race of the year, the World 70.3. I haven't trained properly now since March, so have had my head down in London and the first two weeks have gone really well and I'm doing Windsor as part of this block; no taper and will be riding two hours there and back on the day to make a good training day out of it. Looking forward to seeing everyone racing there!"
Who will take the men's title?
The men's race looks much more open, and a quick glance through the start list suggests – to me at least – that two names to watch out for are Mark Threlfall and Thomas Davis.
Thomas took second place in the race last year to Stuart Hayes and will surely be keen to make the final step on to the podium in the absence of the London 2012 Olympian.
I'm really looking forward to heading back to Windsor this year, as it suits my style of racing, with a fast swim and hard, strong run. The course is slightly different this year, but hopefully I can have a similar performance, and maybe go one step better.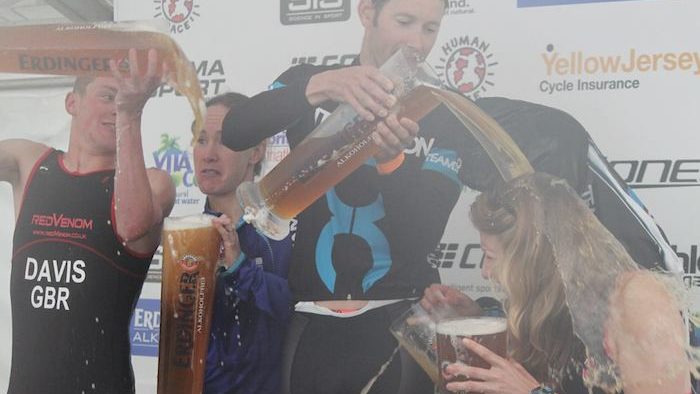 While Mark Threlfall is more focussed on middle distance racing currently (earning a big win at the Outlaw Half), he has been in fine form on the bike (recording a 20:29 '10' on the bike just last night). Combined with his always front-pack swimming, he'll be in the mix from the start.
I've got great memories of racing at Windsor when it was a draft legal race. It always suited my strengths, and it's a great venue. I'm looking forward to racing it over the non-drafting format. I have a few athletes that I coach racing also, so it's going to be great toeing the line with them.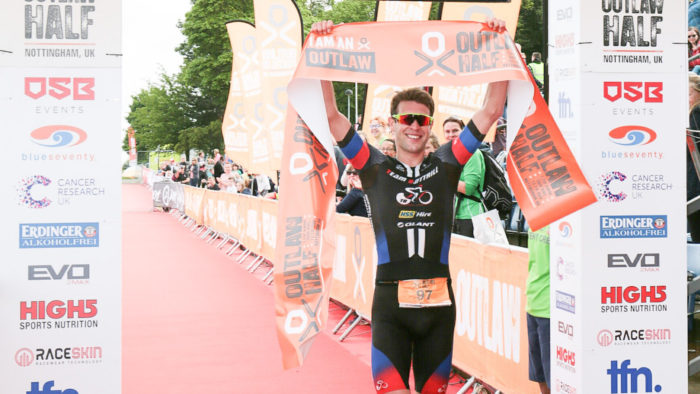 For more details on the race, visit: http://humanrace.co.uk/event/windsor-triathlon/
PREVIOUS WINDSOR TRIATHLON WINNERS
| | | |
| --- | --- | --- |
| Year | Men | Women |
| 2016 | Stuart Hayes | Emma Pallant |
| 2015 | Stuart Hayes | Sarah Lewis |
| 2014 | Mark Buckingham | Emma Pallant |
| 2013 | Tom Bishop | Emma Pallant |
| 2012 | Tim Don | Jacqui Slack |
| 2011 | Tom Bishop | Lois Rosindale |
| 2010 | Steve Worthington | Vanessa Raw |
| 2009 | Stuart Hayes | Jodie Stimpson |
| 2008 | Richard Stannard | Andrea Whitcombe |
| 2007 | Richard Stannard | Sam Herridge |
| 2006 | Tim Don | Helen Tucker |
| 2005 | Andrew Johns | Liz Blatchford |
| 2004 | Andrew Johns | Julie Dibens |
| 2003 | Dermot Galea | Jodie Swallow |
| 2002 | Richard Allen | Heather Williams |
| 2001 | Andrew Johns | Andrea Whitcombe |
| 2000 | Tim Don | Sian Brice |
| 1999 | Spencer Smith | Sian Brice |
| 1998 | Spencer Smith | Beth Thompson |
| 1997 | Spencer Smith | Sian Brice |
| 1996 | Richard Hobson | Sian Brice |
| 1995 | Spencer Smith | Loretta Sollars |
| 1994 | Steve Burton | Alison Hollington |
| 1993 | Colin Dixon | Rachel Hamilton |
| 1992 | Spencer Smith | Alison Hamilton |
| 1991 | Spencer Smith | Sarah Coope |