Watch World Triathlon Bermuda – Saturday 28th April
For our British and European readers at least, Saturday's ITU World Triathlon Bermuda will provide plenty of Saturday evening live viewing entertainment. No getting up at silly-o-clock this weekend.
Given the local hero – Commonwealth and World Champion Flora Duffy – it is only appropriate that the women's race has been scheduled second as the grand finale of the day.
Race Start times
Bermuda is currently four hours behind the UK in terms of time, which means the following Elite race start times:
MEN'S ELITE – 13:00 local time, 17:00 UK
WOMEN'S ELITE -16:00 local time, 20:00 UK
Check out the graphics below for start times in your region.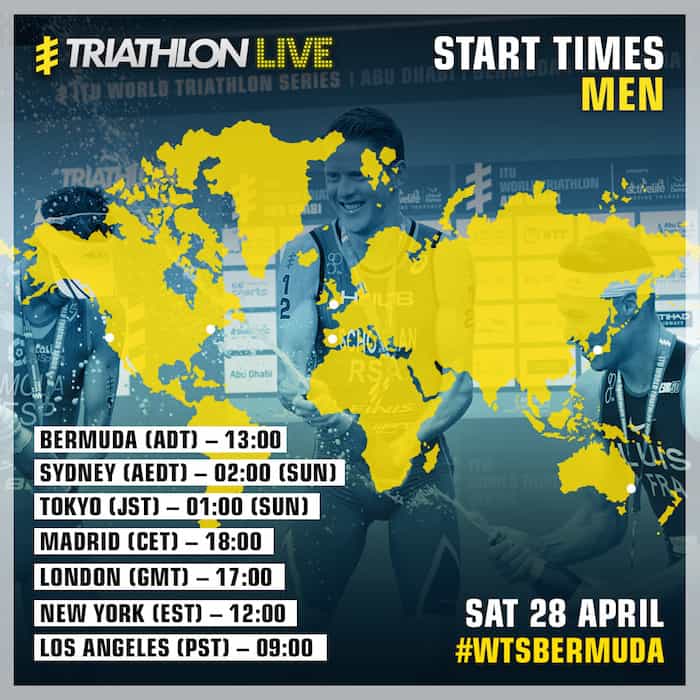 How to watch
Further coverage
If you like to 'take part' on social media, check out @TriathlonLive, @WorldTriathlon and of course @Tri247 on Twitter during the races and take part in the chat.