Second annual ETU Awards and Gala Dinner: Rome
Alistair Brownlee and Nicola Spirig named European Athletes of the Year
Initiated last year in Paris, France, the 2016 ETU European Triathlon Awards were presented last night at the Courtyard Marriott Hotel, Rome, as part of the second annual ETU Gala Dinner.
The Gala Dinner was the closing event of two days of meetings incorporating the ETU Annual Congress and President's Conference which was held in the grand surroundings of the Italian Olympic Committee.
The evening recognised the best of European Triathlon, while also welcoming special guest speakers Rob Barel (winner of the first four ETU European Championships, 1985-1988), plus the twin Mouthon sisters from France, Isabelle and Beatrice, who both raced together at the first Olympic Games triathlon event in Sydney.
I was honoured to once again be asked by the ETU Executive Board and the Italian Triathlon Federation to act as host and presenter for the evening, which is always a good excuse for the annual outing of the penguin suit…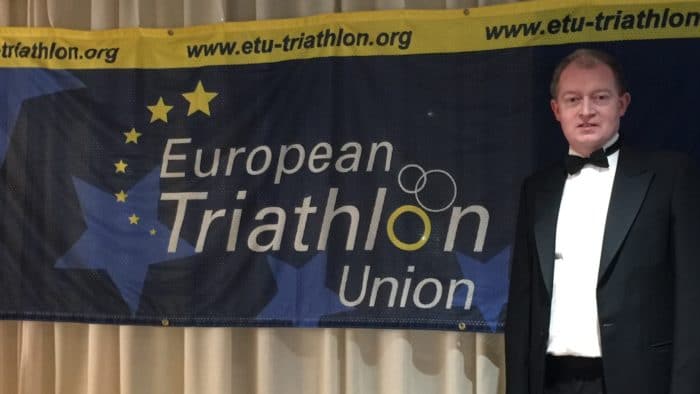 Alistair Brownlee wins Male Athlete of the Year Award
When a shortlist includes Javier Gomez, Mario Mola and Alistair Brownlee, there can be few questions about the level of quality under consideration. In becoming the first athlete to win the Olympic Games twice – as well as winning World Triathlon Series events in both Leeds and Stockholm, plus the Aquathlon World Championship – Great Britain's Alistair Brownlee was the worthy choice as Male Athlete of the Year.
British Triathlon retain National Federation of the Year title
After winning this award in Paris last year, three of the six Olympic medals on offer in Rio, a further four medals at the Paralympic Games, plus several other World and European Champions in Duathlon and Triathlon, meant that British Triathlon took the Federation of the Year Awards ahead of Spain and Austria.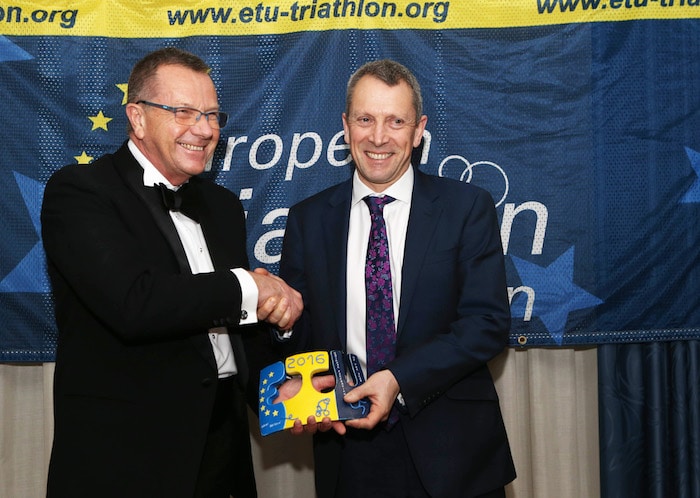 Here is the full list of award winners from the evening.
ETU Awards 2016
Developing National Federation of the Year – SLOVENIA
National Federation of the Year – BRITISH TRIATHLON
Technical Official of the Year – STEPHANE MAURIS (SUI)
Event of the Year – TISJAUVAROS ETU YOUTH FESTIVAL (HUN)
Female Athlete of the Year – NICOLA SPIRIG (SUI)
Male Athlete of the Year – ALISTAIR BROWNLEE (GBR)
ETU Executive Board Award – KAIDI KIVIOJA (EST)