Grab a free entry to the long course Outlaw triathlon prize draw
FoodCell® is the official nutrition carrier of the Outlaw series. The parent company of this patent pending product, FlowCell Ltd, has now signed a 12-month distribution deal with a leading European retailer; Nutrilife Srl.
Nutrilife Srl has a long history in the sport as sponsors of many triathlons and are the official carriers of brands such as 2XU, GU Nutrition and Ceepo bikes. This new partnership will see FoodCell® carried at most of Europe's premier triathlons and help boost brand recognition before the release of new products in late 2019 and early 2020.
"We're thrilled to partner with such a great company as Nutrilife," said FlowCell MD Mark Tallon. Nutrilife has been at the front of developing triathlon brands across continental Europe for many years, and we hope in combination with our passion for delivering the best products for middle and long distance triathletes it is a partnership that will run."
FoodCell® has been on the market only since late 2018 yet has been recognised across the UK market is delivering one of the most innovative and functional food carriers for triathletes. It has already been shown to be used by pro athletes and world champion age groups at Kona, the products being tested in the field and found to deliver every time. This will be the full first year for the company, and they are looking to engage with its customers in the UK and across the EU.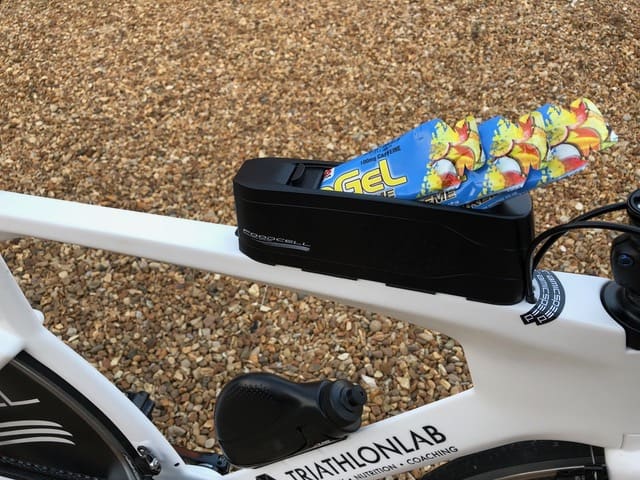 CEO of Nutrilife Alberto Legnani said,
"We're always excited to introduce innovative product to our customers, what we think makes FoodCell® special is that it's been designed by athletes, making it functional and efficient at the same time, something that's not granted when it comes to triathlon accessories."
To celebrate the growth of the business, they are offering 'entry' into a competition to win a Free place at the OUTLAW NOTTINGHAM (FULL DISTANCE) with every FoodCell® purchased between 8th March until 1st May. At present, there is FREE postage with every FoodCell® when you use the code FREEPOST at check out on www.foodcell.co.uk to anywhere in the world.