New shoe day (three years) for Jan Frodeno – HOKA it is
After 17 years wearing Asics, Germany's three-time (and reigning) IRONMAN World Champion, Jan Frodeno, will be wearing Hoka running shoes moving forward, confirming that he aims to stay at the top for another three years.
Here is the full press announcement.
---
HOKA SIGNS OLYMPIC CHAMPION AND 3-TIME KONA WINNER JAN FRODENO
High-performance footwear brand cements its pedigree in the triathlon world as it joins forces with global superstar
HOKA ONE ONE®, a division of Deckers Brands (NYSE: DECK), has today announced the signing of triathlon legend Jan Frodeno, as part of a multi-year deal that will see the Olympic champion and 3-time winner of the IRONMAN® World Championship in Kona don the brand's high-performance footwear.
Affectionately known as 'Frodo', the globally-renowned German – who sealed his third IRONMAN® World Championship title last year – will put his HOKA shoes into action for the next three seasons. Following intense testing of the brand's wide range of footwear, Frodeno will predominantly opt for HOKA's lightweight racing shoes when it comes to competing on the world stage, whilst also maximising use of the best-selling Clifton and other highly cushioned models for training sessions.
"I want to be at the very top of the game for another three years and, with the support of HOKA, I believe I have the shoes on my feet to do just that," said Frodeno. "I am heavily invested in high performance – a passion and dedication that is clearly also shared by the HOKA brand."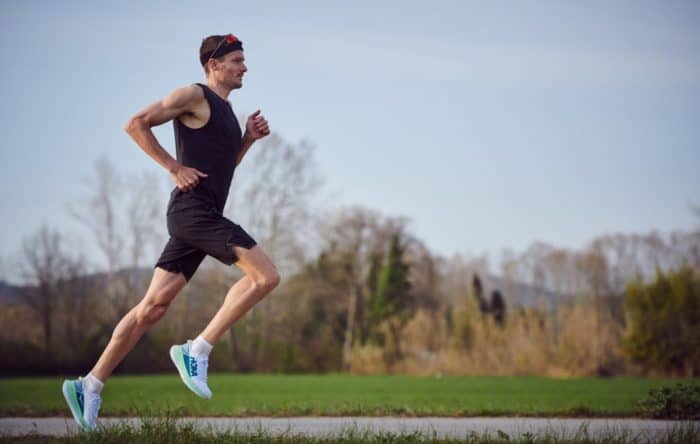 As the Official Running Shoe sponsors of IRONMAN® North America and IRONMAN® Europe, the presence of HOKA on the triathlon scene has rocketed in recent years. Claiming the No.1 spot for shoe counts on several occasions at the World Championship in Kona, the brand's latest signing further boosts its pedigree within the sport.
"We are extremely excited at the prospect of working with one of triathlon's greatest ever stars," said Mike McManus, HOKA's Global Director of Sports Marketing. "Both Jan and HOKA are deeply rooted in high-performance, and both have a proven pedigree in delivering results when it matters, so we see our partnership as the perfect fit. We're truly thankful to Jan for the trust he has placed in HOKA to help take his performance forward in the coming years."
Frodeno joins a host of other high-performance triathletes on the HOKA roster for 2020, including three-time IRONMAN® World Champion Mirinda Carfrae, runner-up in Kona last year Tim O'Donnell, third-place finisher at Kona for 2017 and 2019 Sarah Crowley, fellow World Championship podium athlete Heather Jackson, as well as Swede Patrik Nilsson and Briton Joe Skipper.
To keep up to date with the life of Jan Frodeno, follow @janfrodeno on Instagram and Twitter. For more on HOKA, visit hokaoneone.eu or follow @hokaoneone_eu on Facebook and Instagram.