At a tough time for many sports clubs, the closure of swimming pools is devastating to the hundreds of swimming clubs around the country – and of course, thousands of triathletes too. With that background, it's good to see brands (for whom coronavirus has been has hardly been welcome), step up and support the grass roots of the sport.
We've featured Phelps Brand on the site recently, part of the Aqua Sphere family, who of course have been hugely popular with their range of Seal Mask products worn by triathletes around the world. You'll also be seeing the Phelps Brand on triathlon wetsuits, speedsuits and SwimRun products during 2021.
---
Phelps brand becomes Official Kit Sponsor to Guildford City Swim Club
Phelps Brand, a global swim brand offering best-in-class, innovative swim products, has joined forces with Guildford City Swim Club, Surrey's premier swim club and one of the most successful swimming clubs in Great Britain, to become its official kit partner. The collaboration will see all GCSC squads racing in Phelps high performance technical suits including the Matrix and Xpresso, plus the acclaimed range of Phelps goggles including the latest exciting innovation, the Ninja.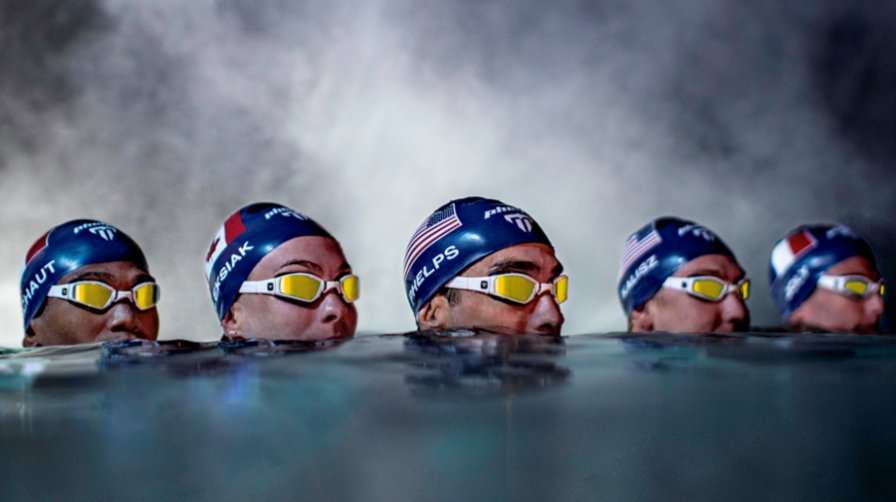 Established in 1889, Guildford City Swim Club is a Swimmark Performance Club and, in association with the University of Surrey, a Swim England National Performance Centre. GCSC prides itself on being a very inclusive and nurturing club dedicated to supporting grass roots beginners through to National and International level. Squads include High Performance, Competitive Development, Academy and Masters as well as the Uni of Surrey Swimming group. The club has enjoyed National Arena Swimming League success and its Hall of Fame alumni include International athletes Marco Loughran and Hannah Russell and National medalists Tatania Belonogoff and Louise Bressler amongst many others. The club's mantra is 'Shaping the Future of Swimming in the South East' and this ethos is echoed by the Phelps mission statement which is to produce the best hydrodynamic, performance driven, technologically advanced equipment for swimmers looking to get faster or gain an edge over the competition.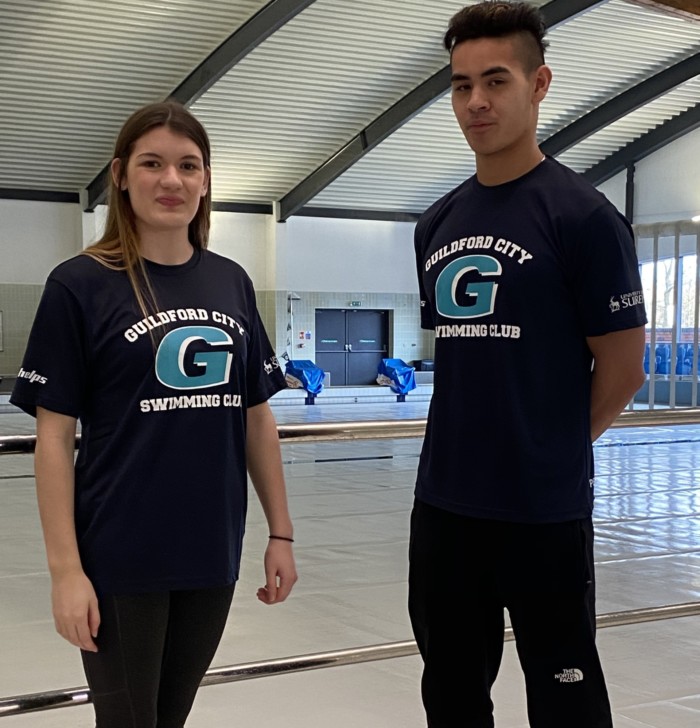 Specialist swim shop KitKabin is the proud retail sponsor and supporter of GCSC and has a long history of working with the club. Its knowledge of global swim brands across all categories from elite level performance racing suits to training wear and goggles is impressive and KitKabin Director Charlotte Elliott says "We are proud and honoured to be associated with Guildford City Swim Club and are really excited that the Phelps brand has joined the partnership. Phelps products are at the cutting edge in terms of quality, design & innovation and are our fastest-growing swim brand. Over the past year the Xceed has become our leading performance goggle – our swimmers love the range of colours, the great fit and of course its value for money! We will be expanding our range further to include the new Matrix race suits and the latest Ninja goggles plus all the training equipment and will have the full range in stock at our Surrey Sports Park shop."
GCSC coach Lee Spindlow says "This is a great opportunity for all our swimmers to be training and racing with the most up to date equipment around. The Xceed goggle has been highly acclaimed for its 180 degree hydrodynamic vision and super comfortable fit, the competition racing suits are excellent and the swimmers who have tried them are super excited to race in them, and the training gear is carefully thought through and obviously designed by a top swimmer and his coach. We believe this partnership will help improve our performance and take our level of professionalism to an even higher level and all our athletes are excited to compete at the highest level wearing Phelps."
GCSC Director of Swimming Richard Garfield added "We are very proud to be associated with this brand. We consider Michael Phelps to be the embodiment of all the values we live by daily – Teamwork – Commitment – Adaptability – Ownership – Responsibility and Respect. We look forward to a long and successful future together."
Made in Italy with Aqua Sphere technology, the Phelps Brand develops a technologically advanced range of products from training equipment to performance swimsuits for competitive swimmers under the direction of Michael Phelps and Hall of Fame coach Bob Bowman.