It's been a busy week of partnership announcements for Great Britain's Lucy Charles-Barclay.
Following news on Monday of a link up with Polar, further technology news that she is formally partnering with Wahoo (https://uk.wahoofitness.com) and will be using their full KICKR indoor training ecosystem and ELEMNT bike computers "for 2019 season and beyond".
Here is the full announcement from Wahoo.
(Header image photo credit: James Mitchell – Instagram = @jamesmitchell5)
---
Wahoo Announce Official Partnership with Professional Triathlete Lucy Charles-Barclay
Double IRONMAN World Championship medalist Lucy Charles-Barclay becomes the latest 'Wahooligan', opting to use a full Wahoo KICKR indoor training ecosystem and the ELEMNT BOLT GPS bike computer for 2019 season and beyond 
Wahoo, the leader in connected fitness devices, has today announced a new partnership for the 2019 professional triathlon season with double IRONMAN World Championship medallist Lucy Charles-Barclay. For 2019 Lucy will be training with Wahoo's full indoor training ecosystem – including a KICKR smart trainer, KICKR CLIMB and KICKR HEADWIND smart fan – as well as the ELEMNT BOLT GPS computer.
As one of the sport's most exciting prospects, Lucy Charles-Barclay burst onto the scene in 2014. Having missed out on selection for the 2012 GB Olympic swimming team, she learnt to ride a road bike and re-focused her efforts to Triathlon. Winning her age category at the 2015 IRONMAN World Championship just a year later, Lucy proved a depth of natural talent that saw her go on to compete against the best in the sport. Fast forward to today and Lucy has achieved two silver medals in the professional category of the IRONMAN World Championships and is a multiple Ironman and Half Ironman Distance Champion including winning the Ironman African Regional Championships in course record time in 2018. She has kicked off 2019 in style, winning the Ironman African Championship for the second year in a row, in a time of 8:35:31.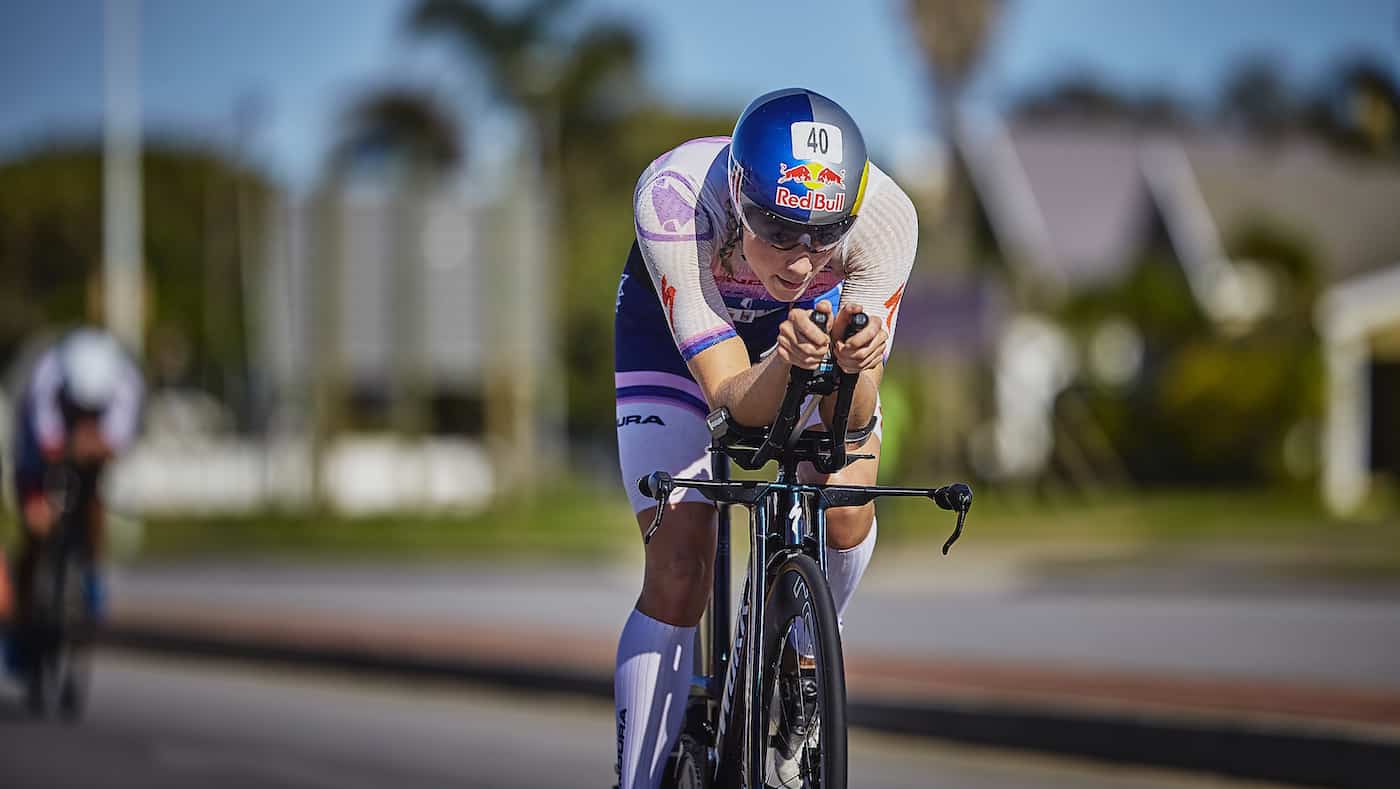 In partnering with Wahoo, Lucy joins other titans in the sport like Jan Frodeno, Lionel Sanders, Sarah True and Heather Jackson in having selected to use Wahoo's innovative products in the pursuit of success.
Commenting on the partnership, Lucy Charles-Barclay said: "I have been using a Wahoo Trainer since my early days in the sport and I can't wait to start using the full Wahoo indoor training ecosystem and ELEMNT BOLT computer on my Specialized bikes for the 2019 season and beyond. As many people know, a great deal of my training on the bike is done indoors so it's really important I have access to the best equipment available. My partner and coach Reece and I are always focused on every minute detail in preparation and our Wahoo bike trainers have been a major part of developing my cycling strength. Wahoo have been pushing the boundaries of indoor training since developing the first wheel-off trainer, so I'm really looking forward to having access to their full range of innovative products as I focus on getting the best out of myself."
Wahoo's Vice President of Global Marketing Colin Eustace added: "We are really excited to add Lucy to our family of triathletes opting to use Wahoo equipment for the 2019 season. Joining the likes of Jan Frodeno, Lionel Sanders, Sarah True and Heather Jackson, Lucy will ride with a KICKR smart trainer, KICKR CLIMB, KICKR HEADWIND smart fan and ELEMNT BOLT GPS computer – offering her the most immersive indoor riding experience possible.'