Earlier this year we saw (HERE), Zwift launched the Specialized Zwift Academy Program within triathlon, where Great Britain's Bex Rimmington was one of the four selected athletes.  She subsequently qualified for and then raced at the 2018 IRONMAN World Championship in Kona.
That triathlon project followed on the heels of previous Academy initiatives in cycling, a direction which continues to gain huge interest with 30,000 entrants signing up for the recent Zwift Academy Program, to try and win a contract with the U23 Team Dimension Data for Qhubeka cycling team.
A Brit did make the final three this year – Ollie Peckover – but the winner has been announced as Martin Lavrič from Slovenia. Full press release below – along with an excellent video insight into their final selection process in Cape Town recently.
---
Slovenian rider emerges as the strongest of 30,000 Zwift Academy entrants to claim professional contract with Team Dimension Data for Qhubeka U23 UCI Pro Cycling Team
Zwift, the global online fitness platform for cyclists, has confirmed Martin Lavrič as the winner of the second annual Men's Zwift Academy Program. Lavric will join the U23 Team Dimension Data for Qhubeka for 2019.
The groundbreaking talent ID program saw a record 30,000 riders enter for 2018. While most participate as a means to improve fitness, U23 athletes seized the opportunity to compete for a professional contract with Team Dimension Data for Qhubeka.
19 year old Lavric emerged as the pick of the three finalists who travelled to Team Dimension Data's end of season camp in Cape Town, South Africa.
"This is a dream come true!" says Martin emphatically. "I entered Zwift Academy with an eye on a semi-final place, as I wanted to win an Elite smart trainer, but I walked away with a pro contract! I have experience racing at a UCI continental level, but this was a huge opportunity for me to get noticed by a top professional cycling team. It will be a huge change, but I'm really relishing the opportunity."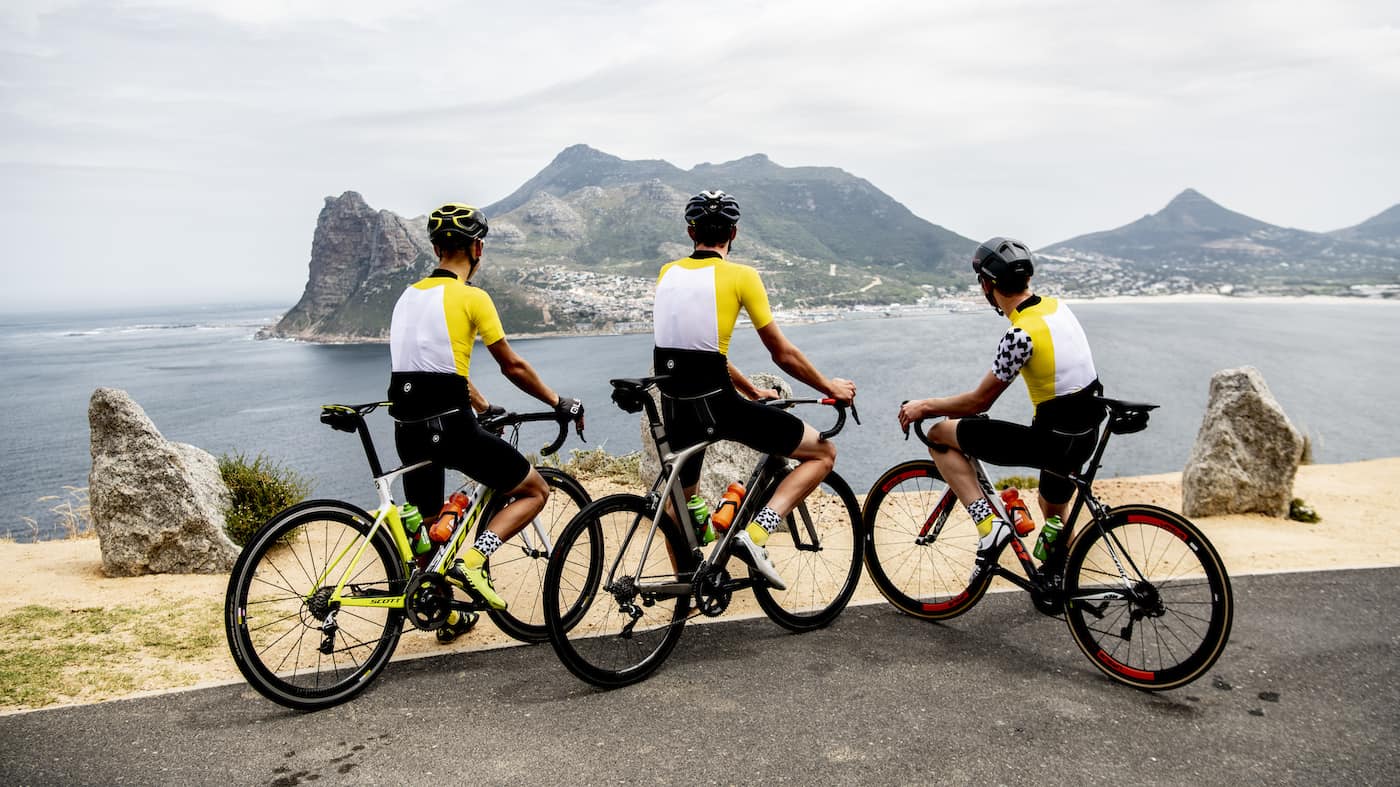 Lavric fended off Alex West (New Zealand) and Ollie Peckover (Great Britain) to secure a 1 year contract for 2019.
"Quite of few of us here at Dimension Data are big fans of Zwift, so the Academy is is something great to be a part of." commented Level 25 Zwifter Edvald Boasson Hagen. "A few of the senior riders live in Tuscany, where the U23 team are based and I'm sure they'll keep a watchful eye on Martin."
All riders were under heavy scrutiny, having to complete a strict series of workouts and races both in the main draw, and throughout the semi finals. Completing the workouts gave Zwift's panel of expert coaches the opportunity to look at each rider's power profiles and ascertain where their strengths and weaknesses lay. The Zwift races meanwhile, serve as a great test of racecraft, proving that these riders not only have impressive power profiles, but that they also know how to deploy that power in the most effective means possible. Zwift Academy races presented opportunities for various types of riders and included circuit races, for powerful riders, climbing circuits for lightweight riders and also TT races for those able to go solo. All three finalists really impressed the Zwift Academy Coaching panel with their raw ability.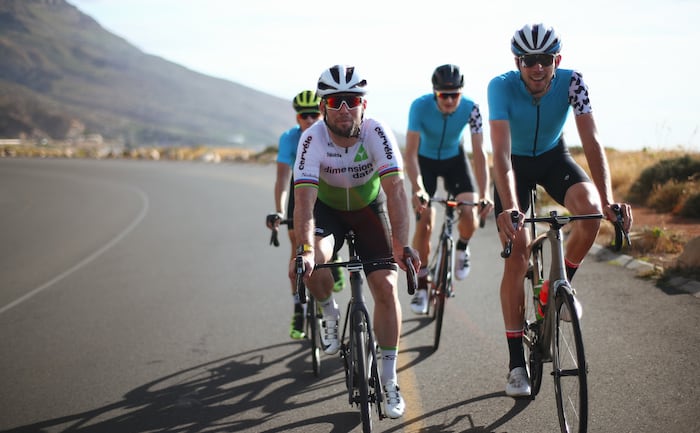 "We've seen some really strong riders come through the Academy again this year." says Elliot Lipski, Coach to Team Dimension Data for Qhubeka. "In fact, I think the pool of talent goes even deeper this year. It's not just a numbers game, it's also important to see how the riders react to different scenarios out on the road, how they communicate and how they fit in with the team. These are all incredibly important skills when fitting into a team that spends a lot of time on the road and needs to function as a unit. Having spent some time with the riders here in Cape Town, We're really confident in Martin. He showed real instinct out on the road, and the other riders took to him well. He's got a great program with us at Team Dimension Data for Qhubeka and a direct route into the World Tour if he proves himself. Now is just the beginning."
"This year's Zwift Academy has been a step up again." adds Eric Min, Zwift Co-Founder and CEO. "On a personal level, I got a lot from it, both in terms of fitness, and also through the enjoyment of leading rides and interacting with the community. I'd like to offer my congratulations to Martin. I'm really excited to see how he performs next year – we'll be behind him all the way!"
The 2018 Zwift Academy, along with the Ride for Qhubeka challenge which took place during the week of the training camp, saw 850 bikes donated to Qhubeka, which will be distributed throughout South Africa in order to bring people in rural communities closer to healthcare, jobs, and education.