Continued investment in eSports as Zwift announces $120 million funding
In case you were in any doubt as to the current (growth) state of the indoor training market, further evidence of that today with the announcement from Zwift (www.zwift.com) of a further $120 million in funding.
They (and their investors), clearly have their eyes firmly set on what they believe will be the rapid development of esports (with a Pro league already announced), and if that is a view shared by the competitors in the market, the continued push to be market leader in that sphere will be stronger than ever. Having over $100million of funding to help get you there (fast), is a pretty strong position to be in.
Will that 'bet' prove correct? Expect competition in the market to rapidly accelerate. It already is, with U.S. based Peloton (www.onepeloton.co.uk) currently making a huge advertising marketing push in UK and Europe, to get its bike (and subscription software) into homes around the world.
Another interesting new addition – currently in Beta phase – is a product called CVRcade (www.cvrcade.com). You may remember that earlier this year Lionel Sanders raced in the 'CVR World Cup', and that was held using the Zwift platform and had significant prize money. It would appear that they are now developing their own software platform too.
Make no mistake, the humble turbo trainer / spin bike / treadmill is, right now, at the heart of some seriously large business decisions.
---
ZWIFT SECURES $120 MILLION SERIES B INVESTMENT
Global online training platform to use funding to invest in esports and further the growth of new running discipline
Zwift, a multiplayer online training and racing platform for cyclists and runners, today announced $120 million in funding, reflecting its commitment both to growing its new running discipline and also to expanding into esports. Born out of the desire to create an indoor exercise option that was effective, social and engaging, the Zwift App enables users to ride or run with friends from all over the globe, complete structured workouts, and participate in group events in several virtual environments.
The Series B round was led by Highland Europe whose investments include eGym, Huel, WeTransfer and Malwarebytes – with True, the retail, consumer and leisure investment firm behind the Ribble cycling brand; Causeway Media, an investor in both traditional sports and esports; as well as returning London-based investor Novator participating.
"Zwift is a fantastically innovative company and they are certainly leading the way in the indoor training space," says Tony Zappala, Partner of Highland Europe. "It's a highly scalable business and we've been impressed with how they have already managed to expand globally – already 70 percent of current subscribers are from outside the USA. Research points to an audience of 40 million competitive and enthusiast cyclists, and many of those lie in the traditional cycling nations of Central Europe, so in this market alone there is huge growth potential."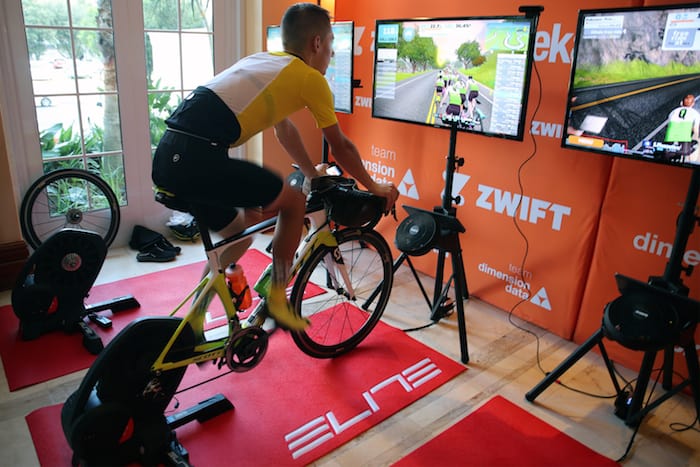 "We are delighted to be continuing the journey with Zwift," adds Birgir Már Ragnarsson, Partner at Novator, a London based investment firm. "We firmly believe in the enormous potential of Zwift and this is why we have chosen to invest further."
"With this significant investment, led by Highland Europe, Zwift is now more than ready to propel the business forward by providing innovative offerings that are greater in breadth and depth for cyclists and runners alike," said Eric Min, Co-founder & CEO of Zwift. "In 2018, more than one third of the Tour de France peloton were Zwifters. With that support already in place, we are in the unique position of being able to combine affordable physical endeavour with video gaming technology, ultimately setting the stage for us to become the first true esport of its kind."
Logging more than 410 million virtual miles, more than one million people have created accounts on the Zwift platform to date, with greater expansion across markets to come. Earlier this year, the business also introduced Zwift Run and Zwift RunPod, a Bluetooth-enabled device that breathes life into any treadmill, at home or in the gym, syncing seamlessly with Zwift and transmitting data, relaying speed in game. On the back of this raise, Zwift is now ready to further innovate the indoor running experience.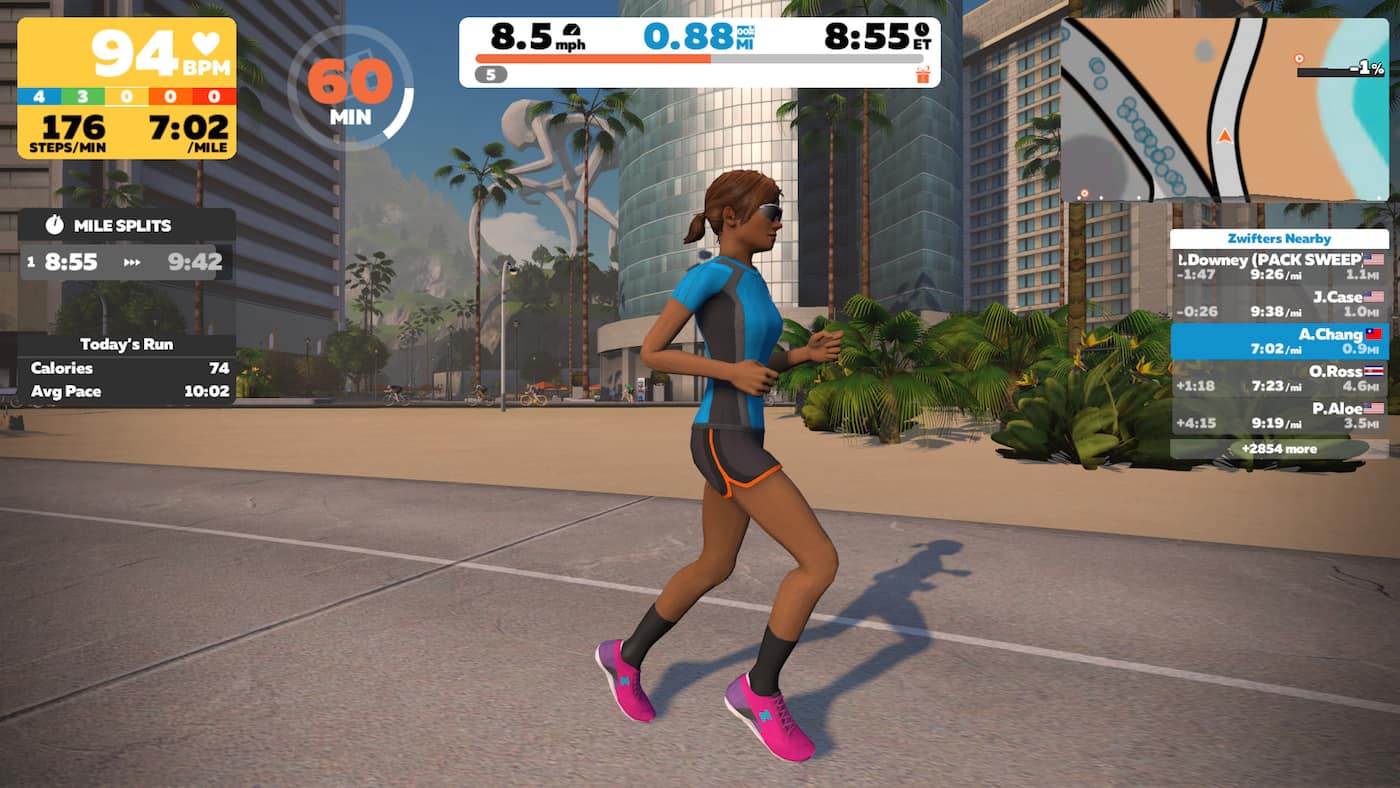 "This investment allows Zwift to present an even more advanced offering to a growing audience of cyclists and runners in need of new ways to train and remain active indoors," said Paul Cocker, Co-founder of True. "As with the wider retail industry, the fitness industry is evolving rapidly, and we firmly believe that Zwift will be at forefront of that evolution."
"Zwift has already emerged as a leader in the cycling space on a global scale, and we're excited to help accelerate the company's expansion plans," said Wyc Grousbeck, Partner of Causeway Media and Owner of the Boston Celtics. "With both technology and fitness in its DNA, Causeway Media is an ideal partner for Zwift, as they enter their next stage of growth."
Zwift is available on PC, Mac, Apple TV, iOS and Android.