Arizona State University won their seventh consecutive NCAA Division I title in women's triathlon on Saturday, as Sun Devils coach Cliff English was also named DI coach of the year.
In the individual race, Canadian Maira Carreau of the University of Denver took the win ahead of ASU's Naomi Ruff, with defending champion Amber Schlebusch forced to settle for third in her final championships.
In the team standings, ASU held off Queens University of Charlotte and the University of San Fransisco, with Carreau's University of Denver just missing the podium in fourth.
No stopping Sun Devils as freshman Carreau wins
Having won the team title in each of the previous six editions, it was going to take a monumental effort to beat ASU on home turf, but Queens tried their best to run the Sun Devils close in Tempe with another runners-up finish, having also come in behind ASU last year.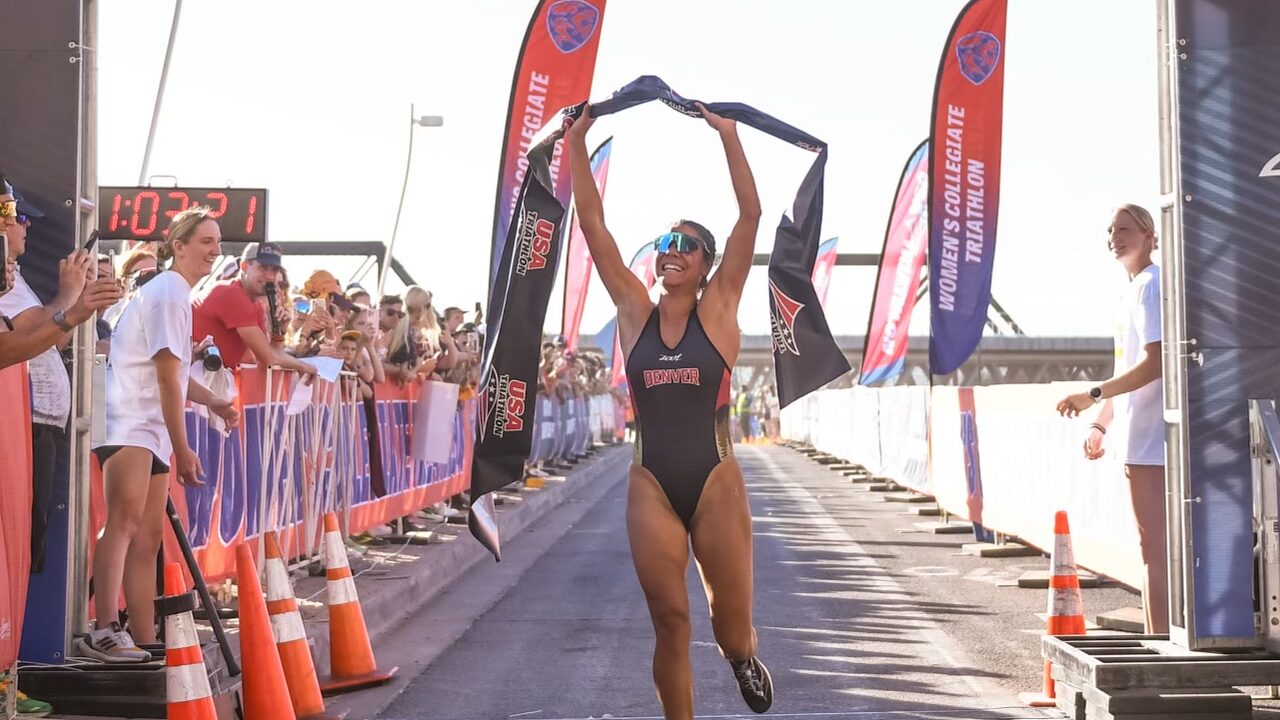 As Carreau took a phenomenal win in her first year of NCAA racing, ASU quickly consolidated their position in the team standings, with Ruff and Schlebusch joined by teammate Heidi Jurankova in the Top 5.
With the five highest placed athletes scoring for their team, ASU had Zoe Marie Adam as their fourth scorer in 15th and final scorer Faith Dasso in 21st. Whilst Queens had Britain's Beth Cook in seventh and Canadian Cara McDonald also in the Top 10, they couldn't break the defending champs grip on the title.
Third in the team standings, improving on a fifth place finish last year, the University of San Francisco were led by former individual champion Kira Gupta-Baltazar who finished sixth. Freshman Maite Kustner was the only other Don in the Top 10, finishing eighth.