The paratriathlon careers of Andy Lewis (PTS2) and Hannah Moore (PTS4) have been given a huge boost – and in the case of Lewis, a new start – following their additions to the UK Sport World Class Performance Programme (WCPP).
Rewind a month, and there was hugely positive news from the International Paralympic Committee (IPC) of an expansion to the Paratriathlon programme at Paris 2024. In summary, while there were eight medals awarded in Tokyo, that would be increased to 11 in Paris, where every World Championship Paratriathlon category – with the sole exception of Women's PTS3 – would be part of the medal programme in the French capital.
A new start for Andy Lewis
When Paratriathlon made its debut at the Paralympic Games in Rio in 2016, Andy Lewis became the first British gold medal winner in the, at the time, PT2 division. In that 2016 season, he was European, World and Paralympic champion.
Further medals followed over the following three years, but hopes of defending that Rio success in Tokyo were dashed in August 2018, with news that the now renamed PTS2 division would not be included in Japan.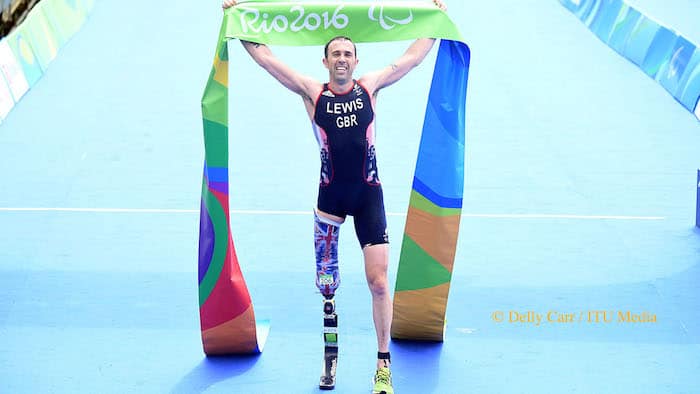 As well as taking away that sporting opportunity, no Paralympic Games pathway also has very practical impacts. With the WCPP set up to identify and support potential Olympic and Paralympic medals, funding opportunities quickly fall away, and Lewis retired from the Elite side of the sport soon after. Indeed, in Leeds this year, he was sitting alongside me in Roundhay Park as co-commentator for the World Triathlon Paratriathlon series event.
That is not an easy process – "I suffered mental health and I've had to rise from the ashes more than once" admits Lewis – but a new opportunity has arisen.
When the WCPP was announced in late November, it came with the post-script that decisions on athletes impacted by that Paralympic Games news would be made in due course. Lewis, no doubt after much discussion with British Triathlon, family and much self-reflection, will return to programme, with Paris firmly the goal.
He will finally have the opportunity to defend his Paralympic Games gold medal, albeit four years later than expected.
A fresh chance for Hannah Moore
Like Lewis, Hannah Moore – who races in the PTS4 division – saw her Paralympic Games hopes vanish in August 2018. At a different stage in her career at the time (and still only 25), Moore had burst onto the international scene, and from winning the British Championships in 2017 was European and World Champion a year later.
She would win the world title again in 2019, but like Lewis, Moore was also suffering:
News over the past month from both the IPC and British Triathlon will surely provide a very welcome Christmas present – and a sign that the hard work to Paris 2024 starts now.
Best wishes to both Andy and Hannah on this news and the opportunities that it provides. We will be following with interest.
Pollard and McLeod set to Guide again
Congratulations also to Luke Pollard and Hazel McLeod who, as part of the same announcement, were confirmed as Guides for the PTVI division.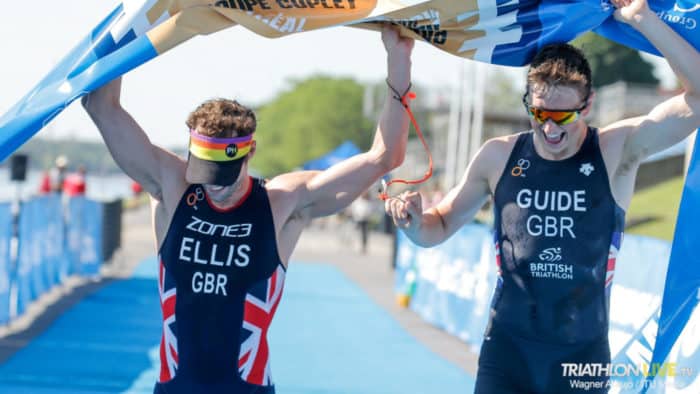 Both Pollard and McLeod have great experience in that role, and with the visually impaired athletes being part of the Commonwealth Games programme in Birmingham next year, 2022 will be a big season for them too, as they look set to partner Dave Ellis and Alison Peasgood.