On what was a very busy weekend of racing action across the world, the focus for Paratriathlon was in France for the World Triathlon Para Cup Besançon on Saturday.
While there were gold medal performances from past and present Paralympic Games champions, including Alexis Hanquinquant (PTS4), Martin Schulz (PTS5) and Grace Norman (PTS5), there were also several British athletes present with preparations for the Commonwealth Games on their mind.
Ellis and Peasgood take Gold
Unlike the Paralympic Games, the Commonwealth Games hosts just one of the Paratriathlon categories. Four years ago in Gold Coast that was the wheelchairs (PTWC), won by Joe Townsend and Jade Jones. Birmingham 2022 will showcase the visually impaired athletes (PTVI).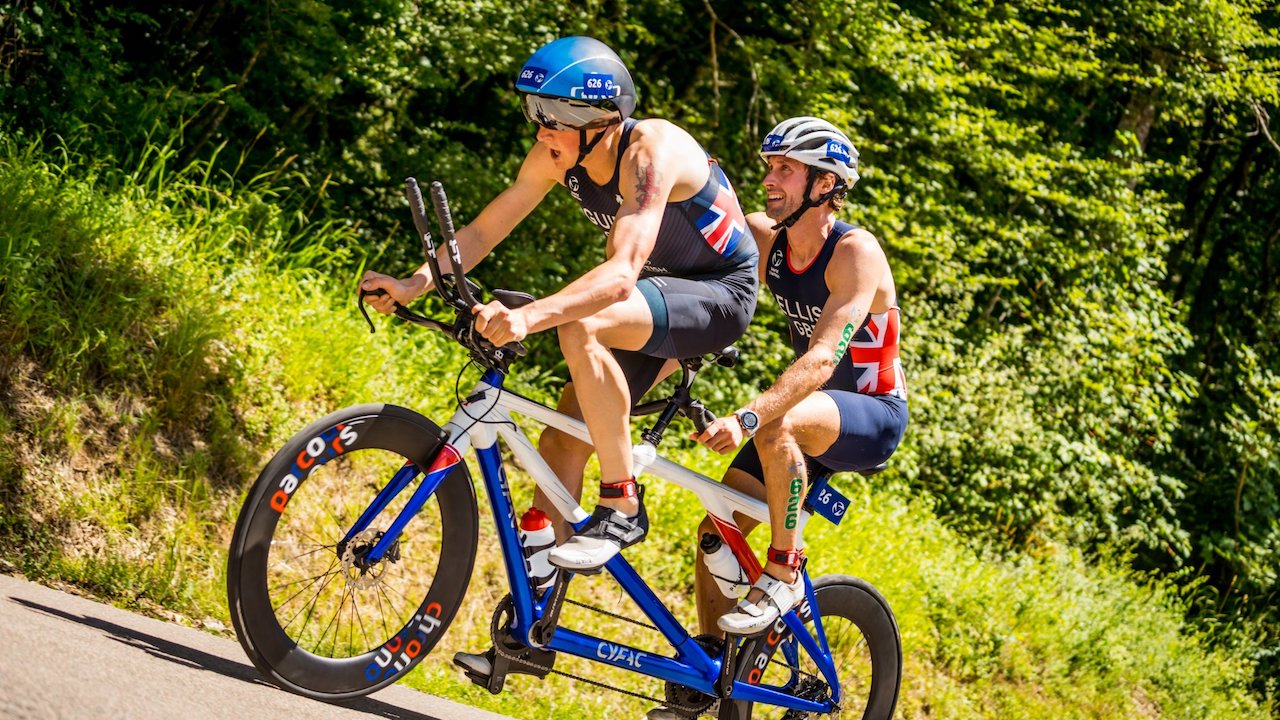 Guided by Luke Pollard, Dave Ellis added to his recent European Championship win in Poland by taking victory again, with a winning margin of more than two minutes.
In the Women's PTVI, Rio 2016 silver medallist, Alison Peasgood (guided in France by Brooke Gillies) won by a similar margin.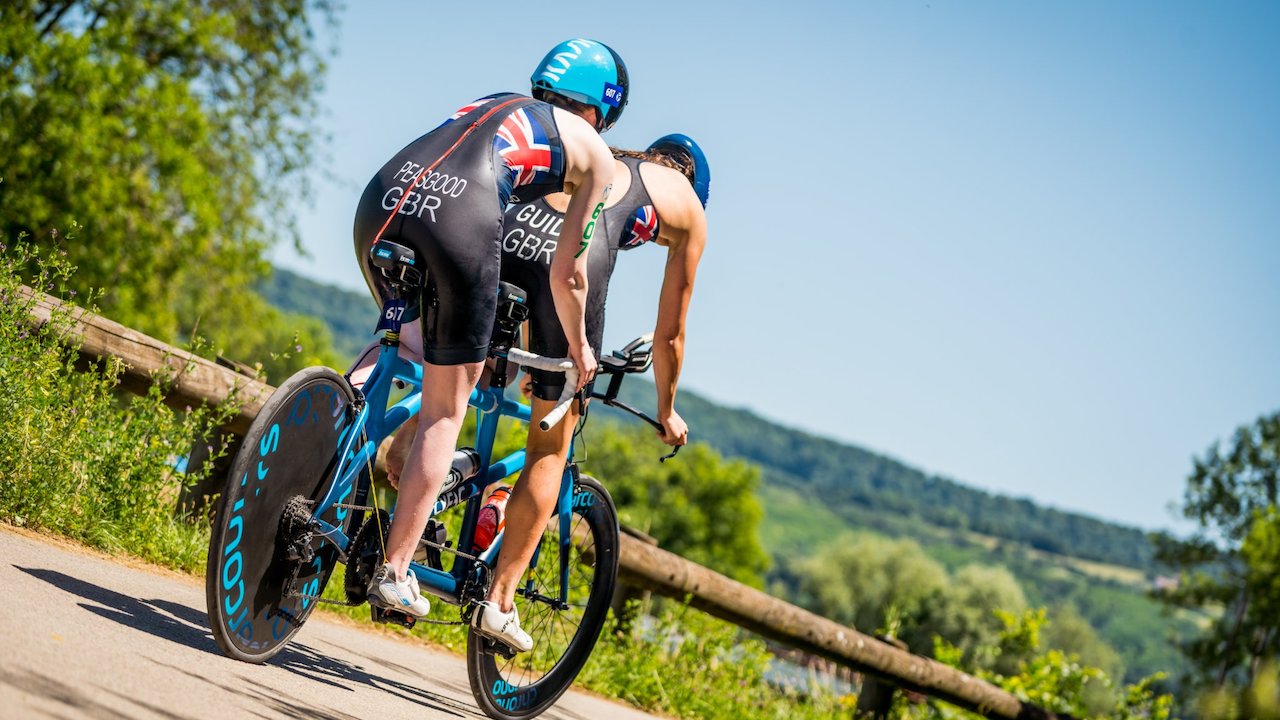 Ellis and Peasgood will be representing England a Scotland respectively on Birmingham next month – and will likely both start as the favourites.
Representing Wales in Birmingham will be Rhys Jones (guided by Rhys James). The pair finished seventh in Besançon.
Norman tops Cashmore
Elsewhere, Great Britain's Claire Cashmore and 2016 Paralympic Games champion, Grace Norman (USA) continued their competitive rivalry in the PTS5 category.
In Abu Dhabi in November last year, Cashmore took World Championship honours ahead of the American, but after being locked together through the first two disciplines, Norman was able to run to victory this time around. They will have plenty more head-to-head racing opportunities on the road to Paris 2024.
World Triathlon Para Cup Besancon 2022 results
Saturday 11 June 2022 – 750m / 21.35km / 5km
PTWC
Men
1. Florian Prungraber (AUT) – 1:05:13
2. Louis Noel (FRA) – 1:10:56
3. Ahmed Andaloussi (FRA) – 1:11:04
Women
1. Mona Francis (FRA) – 1:25:16
2. Leanne Taylor (CAN) – 1:25:40
PTS2
1. Jules Ribstein (FRA) – 1:!4:53
2. Wim De Paepe (BEL) – 1:15:34
3. Geoffrey Wersey (FRA) – 1:18:10
PTS3
Men
Michael Herter (FRA) – 1:24:11
Giovanni Sciaccaluga (ITA) – 1:25:28
Cedric Denuziere (FRA) – 1:25:55
Women
Sanne Koopman (NED) – 1:39:42
Coline Grabinski (FRA) – 1:54:57
PTS4
Men
1. Alexis Hanquinquant (FRA) – 1:02:56
2. Pierre-Antoine Baele (FRA) – 1:07:08
3. Antonio Franko (CRO) – 1:08:24
6. Finely Jakes (GBR) – 1:12:55
Women
1. Marta Francés Gómez (ESP) – 1:20:46
2. Kendra Herber (USA) – 1:29:10
3. Emma Meyers (USA) – 1:32:59
PTS5
Men
1. Martin Schulz (GER) – 1:01:25
2. Stefan Daniel (CAN) – 1:03:09
3. Ronan Cordeiro (BRA) – 1:05:21
Women
1. Grace Norman (USA) – 1:10:29
2. Claire Cashmore (GBR) – 1:12:25
3. Kamylle Frenette (CAN) – 1:14:51
PTVI
Men
1. Dave Ellis (GBR) – 1:10:29 (Guide Luke Pollard)
2. Thibaut Rigaudeau (FRA) – 1:04:03
3. Owen Cravens (USA) – 1:06:21
7. Rhys Jones (GBR) – 1:09:58 (Guide Rhys James)
Women
1. Alison Peasgood (GBR) – 1:13:20 (Guide Brooke Gillies)
2. Francesca Tarantello (ITA) – 1:15:39
3. Annouck Curzillat (FRA) – 1:16:35