We've had plenty of 'team' news this week, including our extensive interview with BMC Pro Triathlon Team CEO Bob De Wolf, and the addition of Gustav Iden to the German-based hep sport team.
Happening less frequently, is the transfer of racing nationality, but that is the case for South Africa's Richard Murray, who has confirmed that from 2022 he will be sporting the colours of the Netherlands.
Now based in Holland of course, Richard is the husband of top Dutch triathlete, Rachel Klamer, and has been training in Europe with the squad for a few years now.
"I like the country and the way the sport is organised. I enjoy working with the NTB and look forward to competing in the World Triathlon Championship Series and in the mixed team relay on behalf of the Netherlands after making a full recovery from my heart surgery last year.
"One day I would like to be a coach and I believe that my future lies in the Netherlands. My wife is Dutch and at some point we will live there full-time. I think I can be a good addition to the Dutch team. By the way, I really like oliebollen [Ed. find out more!] and cheese, so that's fine too."
Process
As you may have seen, from time-to-time you will see an athlete race under the ITU / World Triathlon 'flag', which typically reflects the period of transition from one country to another, while all of the appropriate administrative requirements are met.
In this instance, that looks set to be short, courtesy of cooperation / approval of Triathlon South Africa. Full approval could well be granted as early as March 2022.
Paris 2024
The potential for Murray to race at the Olympic Games of Paris 2024 is a little more complex, as that would in addition require Richard to also hold Dutch citizenship. That process has been started.
From a sporting perspective – and particularly around the Mixed Relay – this could be quite significant. Looking back to that incredible debut in Tokyo last year, while the Brits, USA and France filled the podium and rightly earned headlines, the Dutch squad were a hugely impressive fourth place.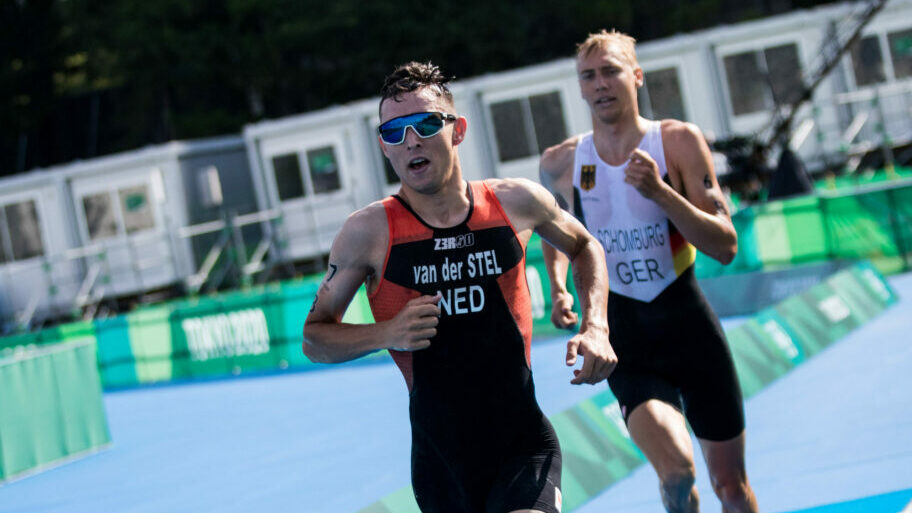 With Rachel Klamer (fourth in the individual race) and Maya Kingma (WTCS winner in Leeds), it is clear where the strength in the squad is. A Mixed Relay team however needs four athletes to succeed, and the Dutch focus on their Mixed Relay prospects saw Marco Van Der Stel and Jorik Van Egdom not compete in the individual race. The team performed admirably, surpassing the expectations of most – other than themselves – to take fourth place.
With Van Der Stel since retired from professional triathlon, Murray's experience (he anchored South Africa to silver at the 2014 Commonwealth Games in Glasgow), and natural speed honed in Super League racing, could prove to be great asset.