The PTO's world ranked #1 triathlete, Gustav Iden will be showcasing some new colours during what will be an action packed 2022 season.
The Norwegian, who with two IRONMAN 70.3 World Championship titles and the PTO 2020 Championship has dominated the middle distance landscape for the past three seasons, is the third international athlete to join the German hep sports team.
hep – who specialise in solar energy – develop, build, operate and finance solar parks across the world and have had an established triathlon team for several years now. Under their 'there is no planet b' tagline, German stars including Sebastian Kienle and Laura Philipp have been sporting the hep Green colours alongside Imogen Simmonds (SUI) and Daniel Bækkegård (DEN).
The addition of Iden, the 25-year-old Norwegian sensation, means they now have two of the three IRONMAN 70.3 World Championship men's podium from St George in 2021, on their roster.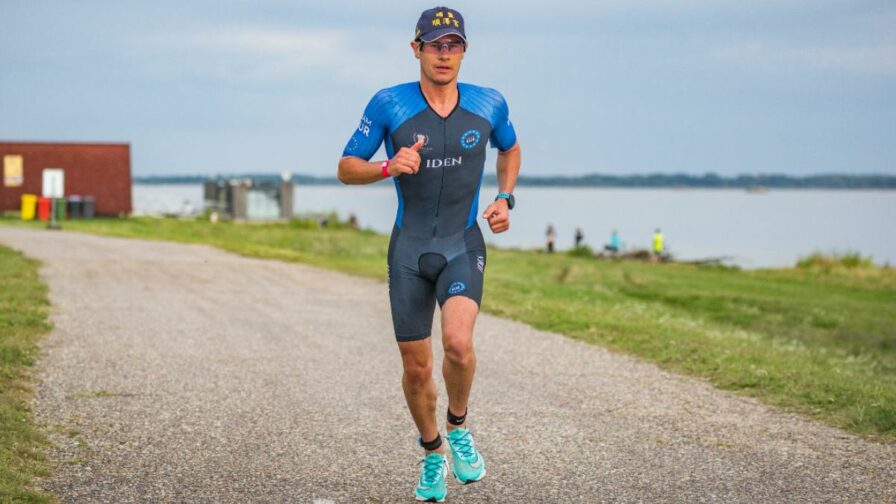 While the season is indeed stacked in terms of racing options, the first primary goal of Iden will be the delayed 2021 IRONMAN World Championship, which will see a return for Gustav to Utah in May 2022.
"I am incredibly happy to be part of hep. The mentality of the people who work here and the work they do fit perfectly with my beliefs.
"As a passionate nature lover, I am convinced that renewable energies are indispensable. As a global expert in solar energy, hep helps us all move in the right direction — "because there is no planet b".
Sebastian Kienle has long been an admirer of the talent of Iden, and it would be no surprise to me, if he was instrumental in initiating this relationship.
While the 2014 IRONMAN World Champion will be wanting to beat his new teammate in what will be his final 'championship' season, could there be additional value to Iden in his aims at winning both World Championship events in St George this year? Consider this – few athletes have more experience racing at the highest levels, head-to-head against Jan Frodeno than Kienle. If Iden can access that extensive knowledge bank so early in his career…
The plot lines continue. 2022 really could be the greatest season we've ever seen.