Kona will always be the long term goal…
…but the 70.3 World's in Nice is the primary target this year
This coming weekend, Great Britain's two-time ITU Duathlon World Champion and 2017 IRONMAN World Championship Silver medallist, Emma Pallant, will be kicking off her 2019 season at IRONMAN 70.3 South Africa.
Despite winning IRONMAN 70.3 races in Barcelona, Staffordshire and Dun Laoghaire last year, Emma told me she still regards her 2018 season as "a bit disappointing". It was a year which saw her debut races over the full IRONMAN distance and a first start – and DNF – at Kona.
I spoke to Emma about that Hawaii experience, goals for 2019, overtraining, constantly learning and why going for a third World Duathlon Gold is not on her schedule this year.
---
You started 2019 confirmed as part of the BMC-Vifit Pro Triathlon Team for the third season and training out at Sands Beach, Lanzarote again. How important has that partnership been for your development as an athlete… and do you still get excited by "new kit / bike day?!"
I am super happy to be continuing the partnership with BMC-Vifit Pro Triathlon Team. They are such a valuable part of my career and it certainly wasn't a hard choice to make as the managers, Bob and Ben De Wolf, work so well with myself and Michelle, as part of our team. It's also great to be with the team members and I love being on team camp and meeting all the new and existing sponsors.
Every time I learn more about the equipment as it's not a side that I'm particularly strong at, along with nutrition. I love the training for triathlon but I'm not great at planning nutrition, strategies, technology and general admin, so a team like this is so important to my development and I love being part of them. I'm proud to wear the colours and am always out there giving it my all for everyone that backs me; coaches, management, sponsors, team members, friends, family and fellow triathletes! 🙂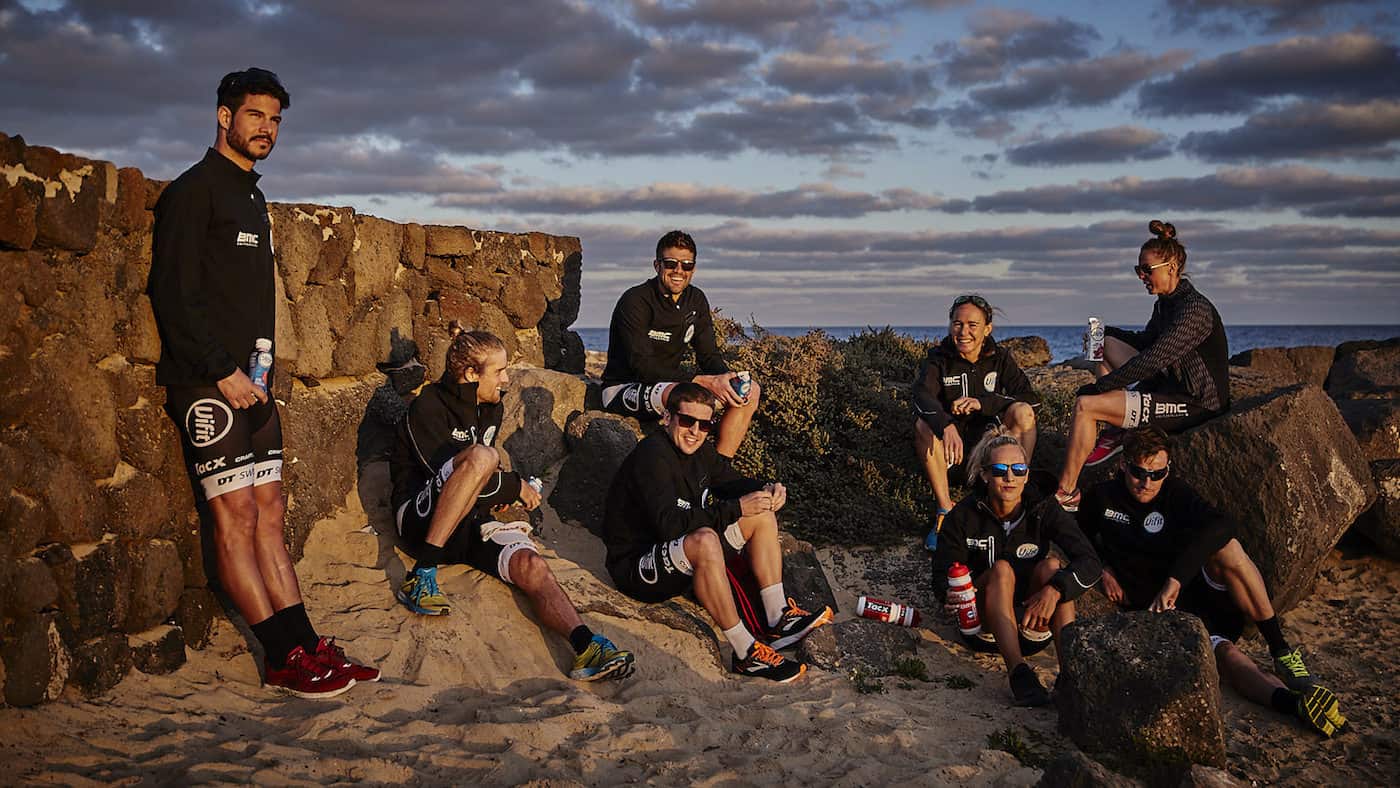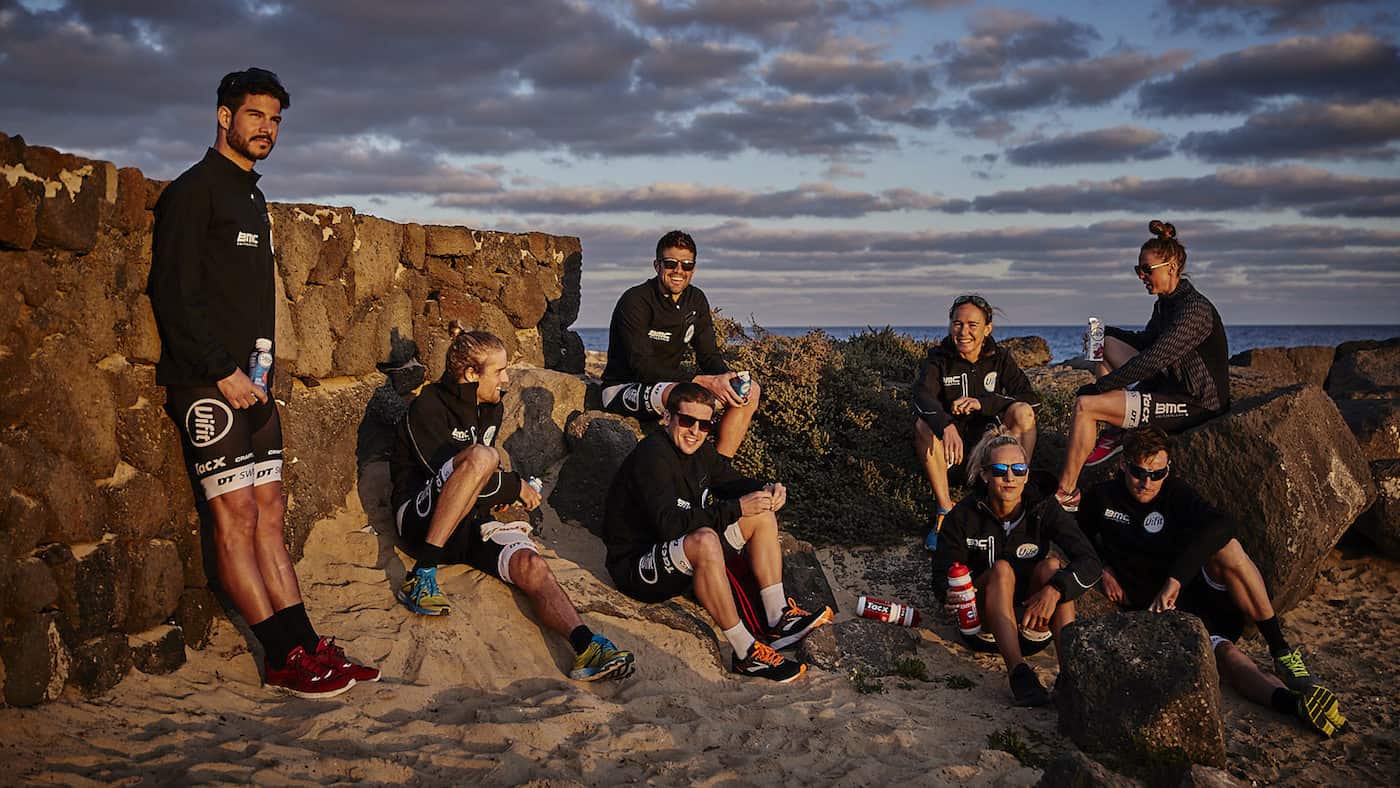 You have always been someone that likes to race a lot, even if that is just including things like a parkrun into a Saturday training session. You've got IRONMAN 70.3 South Africa coming up this weekend. You were second there last year – how do you feel fitness wise ahead of your first major event of 2019?
I love to race. I know a lot of people will take a much longer off-season, but Michelle is careful to not give me too much time for unplanned training because then I tend to run for fun and general good feeling and I think more than a few weeks of this would be counterproductive to the off-season. But, it's a mental break and freshen up and really works for me. We also go out a bit, we had a crazy night in Patong (Thailand), and then I was back hungry for my routine again.
The racing works well because it breaks up the training too because I work quite well off a high volume of training and the races then help to periodise this. The races stop me overtraining. I also loved the race last year here in South Africa because it's a good hilly, honest course. The swim can be quite rough and then the run is hot and hilly too. Last year I had separated my shoulder in a crash the month before, so was only two weeks back into easy swimming and not in the best fitness, so I feel in better shape coming back this year.
Having taken the Silver medal at the IRONMAN 70.3 World Champs in 2017, you were ninth last year (also in South Africa). Looking at the results, 4th to 10th were separated by barely two minutes however. How to you reflect on your performance there, in what looks like a very competitive field?
I think last season was a bit disappointing for me in terms of race results. It wasn't the race results themselves, but just how I felt. I was using the year to test out Ironman distance and was fairly headstrong on our big training camp out in Spain. I did some really big training with very little racing to test the limits and I was expecting to find them, but instead overdid it and went from feeling the fittest to a bit of a body breakdown.
We were then playing catch-up and I had some ok races, but just didn't have that zap that I love to feel where your best feelings are in races not training. It was a massive learning point, and one to listen to Michelle more too! But, we really reflected on it and learnt a lot so it was still a very valuable year. In terms of the World's I think it's great to have all the best in the world together and the fields at Chattanooga and PE were both good, strong fields. That's the great thing about the World's, you always know it won't disappoint but I think then race dynamics come into play hugely; which swim pack you make and who is motivated to ride strongly.
Looking ahead, when we've spoken in the past you've said that you much prefer hilly rather than flat bike courses. Given that, will this year's 70.3 World Championships in Nice be a big target for you?
This year for sure, Nice will be the big goal because I love the hilly courses. I think it makes the races super fair and nicely tough and the swim has less of an emphasis which suits me a bit better, so the 70.3 World Championship will be the A goal for me this year.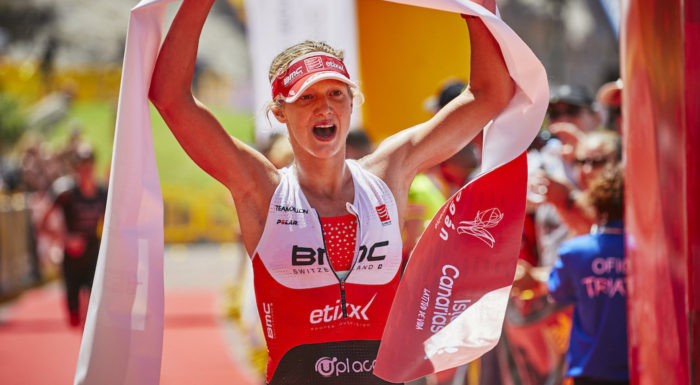 You've had significant success at the World Duathlon Championships previously, and this year that falls quite early in the year as part of the ITU Multisport Festival in Pontevedra, Spain. Is that – and/or the ITU Long Distance Champs at the same venue a week later – something that you've perhaps considered? The LD race in particular looks like it has some decent hills in it…
It was a tough choice for me to make between Challenge Gran Canaria and the ITU Long Distance World champs / Duathlon, especially with Michelle going to Pontevedra, but you cant do everything. With the hilly 70.3 World Champs being my A goal this year, we decided that Gran Canaria was more conducive to this.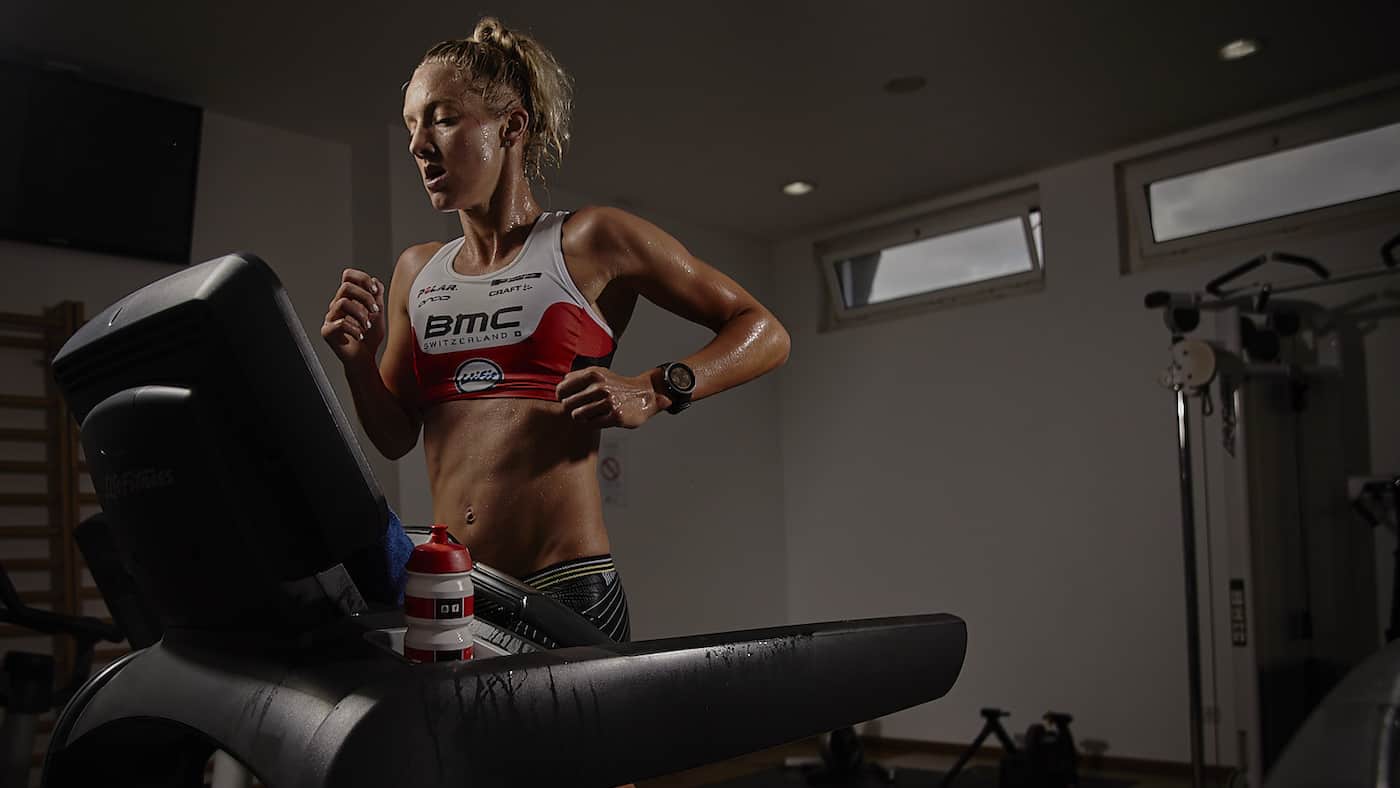 I absolutely loved the race two years ago, it was such a gruelling battle and a special race because my Mum came out too, so it just stuck as a great memory and I was gutted when I couldn't race it last year. It's also really hot and I want to do some good hot races this year to test the body and the new strategies to stop my fainting in races and training conditions, because I have a super low blood volume and extremely high sweat rate. I will be working closely with the guys at Precision Hydration who are fantastic and I'm really excited to put the body through some rings early in the season. But, of course, a shame to miss the World Duathlon Champs!
2018 was your first experience of full distance IRONMAN racing. That first time in Kona was a rough one (spending over an hour and half in T2, you were so unwell… and then still starting the run, before eventually being pulled off the course!). You had previously had a few issues in hot humid conditions (but also some good results in the same….). A few months on with time to reflect, how do you look back on that experience?
I am really glad I went to Kona and gave it my best shot. We always knew it was going to be a massive test with my lack of race experience and poor nutrition head when I'm racing, and the conditions don't play to my body's strengths at the moment. But, this just makes it even more of a tasty challenge. I learned a lot of lessons and I will now wait until I feel like I'm fully prepared to race again. Next time I want to go to be competitive, not just to experience it. That's a process we are going to gradually work on and not force – if it comes next year or in three years time, it will still always be the big goal long term 🙂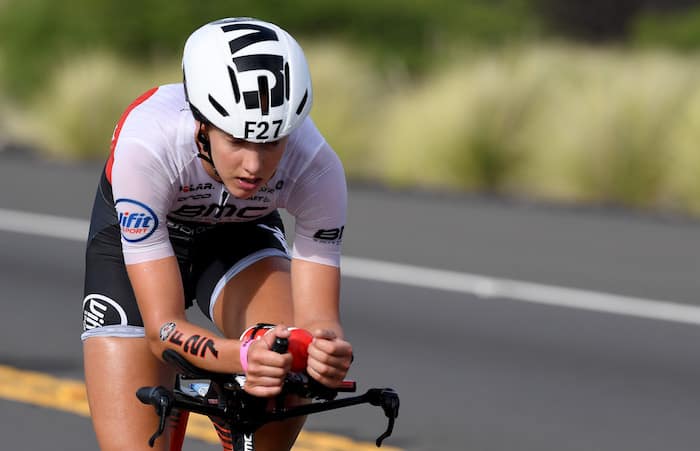 Is full-distance racing back on your plan for 2019? Any thoughts on where and when?
I will definitely race at least two long distance races this year, the first will be Lanzarote and then whatever happens there will determine the rest of the season for me.
Another element of your schedules – even going back to your start in triathlon / ITU racing – has been regularly racing in the UK. You won in Dun Laoghaire and Staffs last year (plus your local, Windsor!). Will the schedule allow you to fit in racing at 'home' again this year?
It's really important to me to race at home, so for sure I will make sure I am back racing in Great Britain again. It all depends on how Lanzarote goes but Staffordshire is definitely on the cards!