Training with the reigning IRONMAN World Champion in Texas
"The work is done, I'm feeling good…"
(Header image photo credit – James Mitchell Photography – www.jamesmitchell.eu)
12th October 2019 will be the third start at the IRONMAN World Championship from Great Britain's Will Clarke (www.will-clarke.com). Reflecting on his two previous races at the notoriously difficult venue, he says, "you can't guarantee success in Kona but you can guarantee failure", but he feels he has the right formula for a strong result in 2019.
Training alongside reigning and two-time World Champion Patrick Lange every day in his preparation should be a good indicator of his form, and he'll arrive in Hawaii fresh and ready to go after a strong mid-season block of racing. He also gives his thoughts on the prospects of Alistair Brownlee on his debut in Kona…

---
First up, we are less than two weeks to go now until the big day, how are you looking forward to another crack at the Big Island?
I am actually really looking forward to it now. This year I went with the formula that I believe will put me in the best possible shape for Hawaii. A block of altitude closely followed by a block of serious heat preparation, both of which I think I've missed in previous years. I'm really going in with a relaxed attitude this time. I'll put forward my best effort, I'll put together as smart a race as possible and I'll see what happens. The work is done now, I'm feeling good, I'm not going to flog myself anymore in training till race day.
Where have you being preparing for Kona, and who have you be training with?
I have spent the last three weeks in The Woodlands which is just a short drive north of Houston, Texas. I have friends here that I have met from the three times I've raced IRONMAN Texas and I'm super comfortable here. The training is ok, nothing incredible to be honest, but the conditions are perfect for IRONMAN Hawaii training. It's hot and humid and the roads are flat and fast. A fun little fact; the street that I am training on here has produced a lot of amazing performances in Hawaii. I have trained every day with Patrick Lange and one of my best mates from back home, Mark Matthews, who is racing for Team Freespeed. Patrik Nilsson, Imogen Simmonds and Boris Stein are also here training.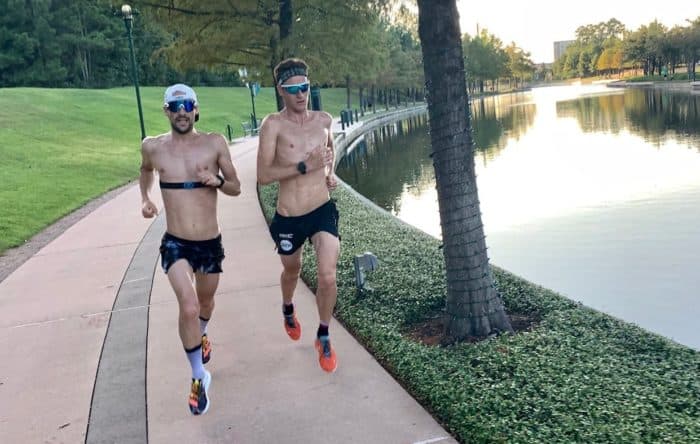 When do you arrive in Hawaii?
We arrive in Hawaii eight days before the race. Just in time for the swim race which is a lovely little form finder. Normally it's more than enough time, especially if you're coming from the States.
Your season started with a big disappointment (DNF at Texas), but you quickly turned that around to secure qualification relatively early (2nd in Brazil), win two of the Outlaw Half events and second at Staffordshire – how important was that for you, I'm thinking primarily in terms of confidence, after that frustrating start at a race you'd previously performed well at?
IRONMAN Texas was a massive disappointment for me. I went in with a lot of confidence and ambition from an amazing winter and it stripped all that away from me as soon as I got onto the run and realised I didn't have it. I put a lot of effort into my preparation for that race with a hard four week block of training in Boulder, Colorado so I was super fit but I just wasn't heat adapted at all and it was a very hot day in Texas.
As hard was it is at the time, I quickly tried to turn the frustration around before my hard-earned fitness disappeared and went on a racing binge! I did the Outlaw Half in Nottingham and the following week IRONMAN Brazil. Then two weeks after that Staffs 70.3. They all went very well and I felt good the whole way through!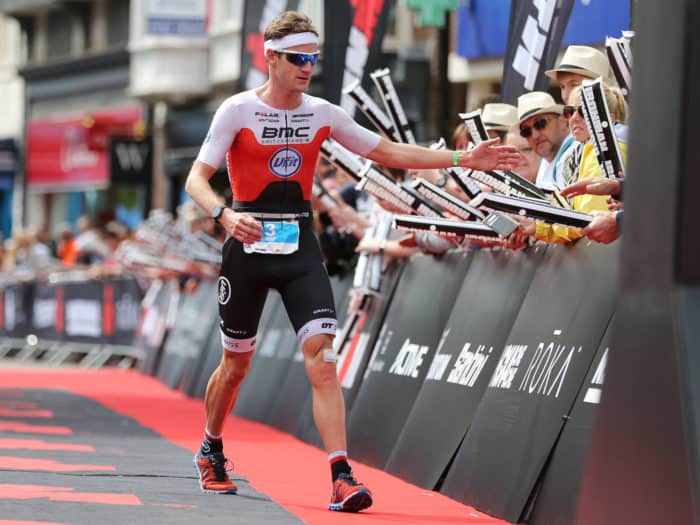 It was great to see you at those two local Outlaw events – and as it turned out, a nice (course record) cheque from each. Do you think we'll see you at similar domestic races in the future as something that can complement well with your IRONMAN / A-race targets, reducing travel times for example?
It's a complicated one. I'd like to race domestically more often but sometimes it just doesn't work that well. I really enjoyed the two Outlaw races I did this year, as well as Staffs 70.3, they gave me a lot of confidence and I had fun. What I will learn from all this is sometimes you have to listen to your gut. I felt like this was the right thing to do to overcome the frustration from Texas but it won't work like that every time.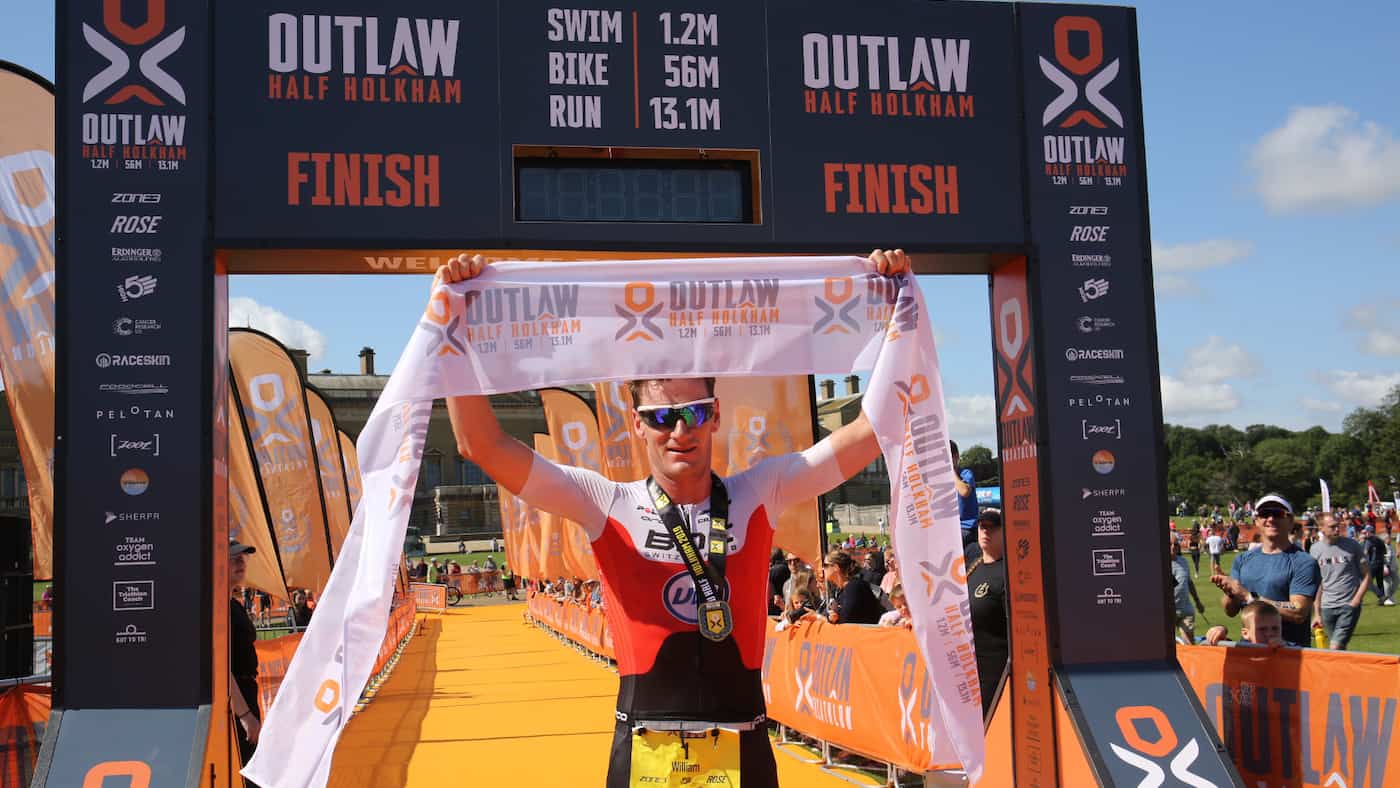 You raced (but pulled out relatively early), at IRONMAN Hamburg in July, tired from that busy mid-season schedule. Do you feel confident that you have the timing right and were able to rest up and then build for a fitness peak in early October?
I think each year you only have two shots at peaking for an Ironman and I was willing to risk being tired for Kona by having a crack at winning IRONMAN Hamburg. However, I wasn't on a good streak; in hindsight I think I was sick for Hamburg. Once I realised I didn't have it in Hamburg, I pulled out so I could freshen up and try again in Kona without carrying the fatigue from finishing another Ironman. It was definitely the right move because now I feel good, fresh and I can give Hawaii a good nudge.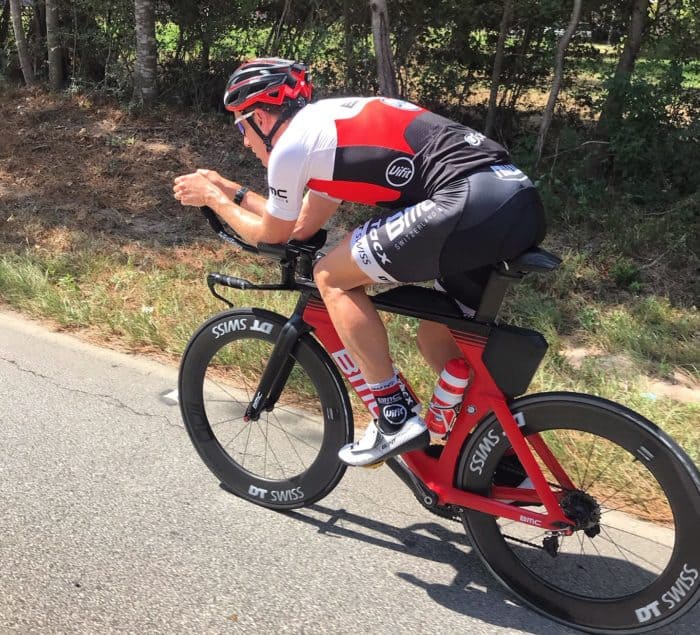 You raced twice in Kona before (2016, 2018) and – like many – not yet had the performance that you know you are capable of. What, for you, have been the biggest learning points from those prior races that you'll be focussing on this year?
I think so far it's all been in the preparation for me. I think you can't guarantee success in Kona but you can guarantee failure and I think so far I have guaranteed failure by underestimating the importance of heat preparation. That's why I went to Texas this year. Learn from your mistakes and all that.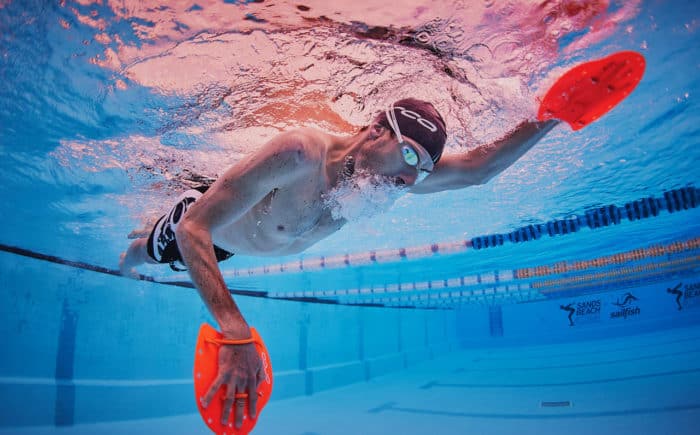 With such strength-in-depth in Hawaii (all of the last years top-10 return, plus Kienle, Frodeno, Brownlee's debut, not to mention many other champions who are all top-10 contenders), does that make racing your 'own' race difficult? There must be times when you feel you have to go with the pace of a group, and others where you make a tactical decision not to, in the hope that will return benefits later – a race where you are constantly having to question yourself?
I think if you are a serious Pro racing in Hawaii you need to put yourself in the race as long as you can. This means swimming as fast as you can, staying up there on the bike as much as you can and it's only really on the run that you are able to really run your own race. It's always a huge group on the bike, half of them certainly riding too fast and if you're not part of it you haemorrhage time. I want to get top-10, it doesn't really make sense for me to be there unless I'm aiming for that, so I can't really let 30 athletes ride up the road and expect to see them again.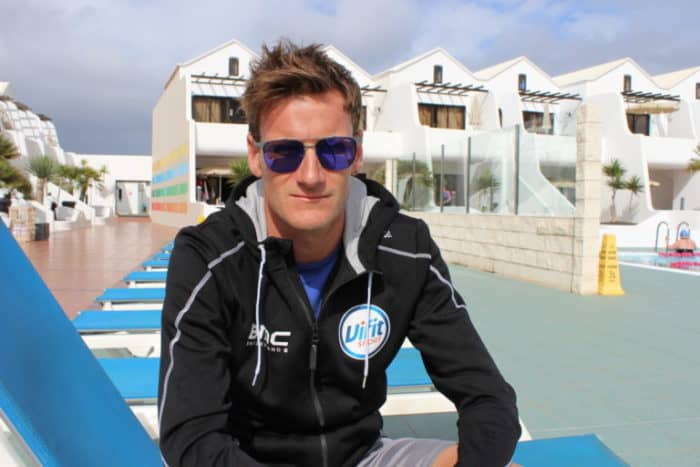 Aside from yourself, obviously (!) – who would be your pick for the win in the Men's Pro race this year?
Honestly, anything can happen but I think Jan Frodeno is probably the favourite for this race and I think Patrick Lange will also be lurking too. If he's within striking distance which he should be, then everyone is in trouble. The interesting story of the day will be Ali Brownlee…double Olympic Champion and in my opinion the best triathlete that ever lived. Don't write him off.