Over recent months we've been following with interest the progress of Great Britain's two-time ITU Triathlon World Champion, Helen Jenkins, on her return to triathlon racing. That follows the birth of her children (Max and Mali), and recovery from major spinal surgery in 2018. You can catch-up on all of those updates on these links:
Aug 2019 | Sept 2019 | Oct 2019 | Nov 2019 | Dec 2019
With Helen's first race fast approaching – IRONMAN 70.3 Dubai on Friday 7th February – last week I called Helen for a chat to find out how she's feeling about that return, the challenges of combining Elite sport with two young children… and having to buy her own sports nutrition!
Given the recent cold and wet weather in the UK, Helen mentioned in her last column that they were heading to Lanzarote in January – was she still there?
"Yes, I'm out in Lanzarote at the moment – it's just nice to have some good weather, given how cold it has been at home recently. My parents come out to Lanzarote each year in January, so it works well… in having childcare nearby! That is really important as Marc has been back in London coaching recently, so I'm very grateful to have great support from the grandparents to help even make this possible.
"It's still been busy, the kids have been sick… we were in the medical centre the other day and Mali had to have a 24-hour oxygen mask. There's never much time to sit around and relax as a parent, that's for sure!"
https://www.instagram.com/p/B7eQ3CdBreO/
The 2016 ITU Grand Final in Cozumel (finishing fourth), was the last time Helen raced a triathlon – how was she feeling now, just over two weeks away from returning to competition? It will be no surprise to hear that the nerves are kicking in:
"I'm really nervous about racing, but I needed to commit to a target as I think that makes you more focussed in your training. In truth, I don't feel ready… but I need to start somewhere and Dubai fits with that. While I'm nervous, it's still very exciting at the same time. It's something new – in distance and format – and that's new and keeps things fresh as well.
"When I was pregnant and also recovering from the spinal surgery, I really didn't think that I would ever race again. Initially I just got back to doing some exercise, keeping fit and things started to progress much better than I expected. As time went on, I thought that I'm 35 – I'm not too 'old' to do this, I was motivated to do it – but if I was going to try, I couldn't really sit around for years thinking about it. I've really got no idea of my form, I know I'm not where I want to be or where I once was, but I have improved so much over the last few months, and that in itself gives you motivation and confidence."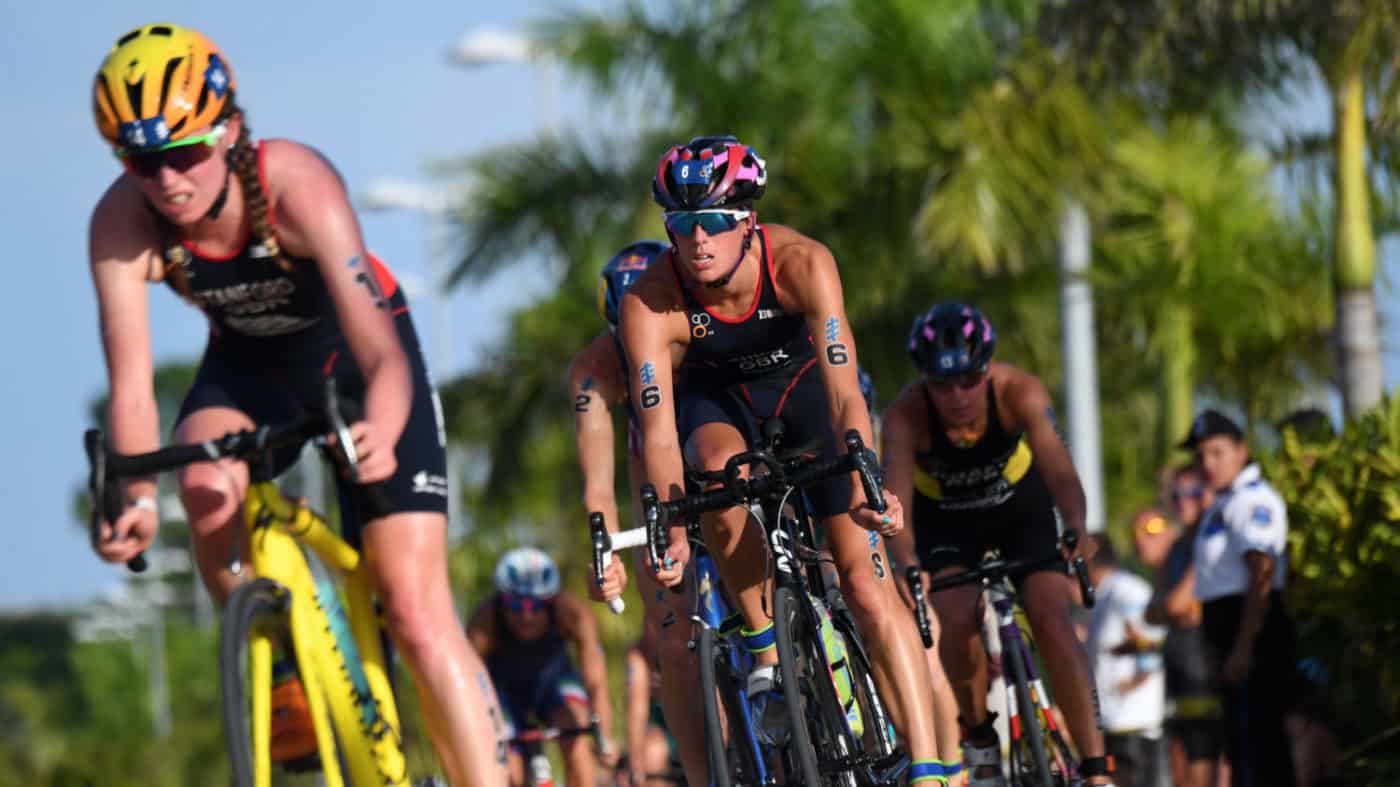 Injury, health, progress
A interview with Helen Jenkins, inevitably, has to include the 'injury' word at some point. Despite a career which has included two ITU World Championship titles and three Olympic Games appearances, there have been plenty of times along that journey where progress and consistency has been punctuated by rehab and recovery. How was she feeling now, following major spinal surgery which was as more about having a healthy life for the next 50+years, than thinking about short-term high performance sport?
"The back surgery was just over two years ago. Funnily enough, being in the TT position on a bike for 70.3 racing feels better and more comfortable, so that helps! It also feels strange in other ways, as because my body is different now after the surgery, things move in different ways to what they did before. Even if you have certain movement restrictions which I've always had, and some of those are now improved, it is still an odd sensation moving in a different way to what has been ingrained over many years."
And the injury situation right now?!
"Touch wood, no injuries at the moment. It's always a balancing act, trying not to do too much, too soon, but things are definitely progressing in the right direction!"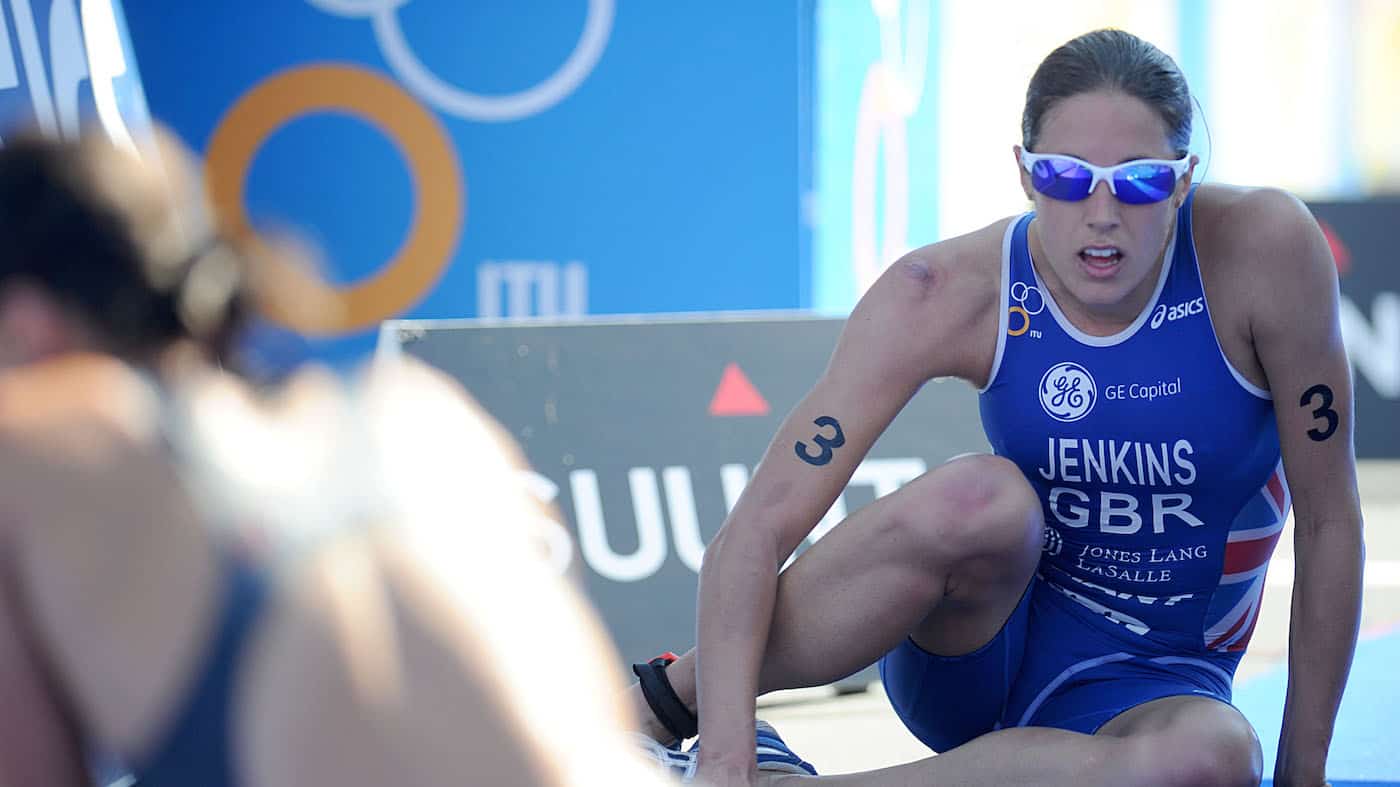 No ITU racing… at least, not right now
"If this was an ITU/WTS race, then I know I would not be ready at all. Those races are so intense, there's no room for weakness and you need to be at 100% or you'll be exposed. These days, a bad swim and that's it, you can be out of the race before you've even reached T1. I'm definitely not saying that racing ITU format is off the radar for the future, but right now, this (70.3) fits where I'm at."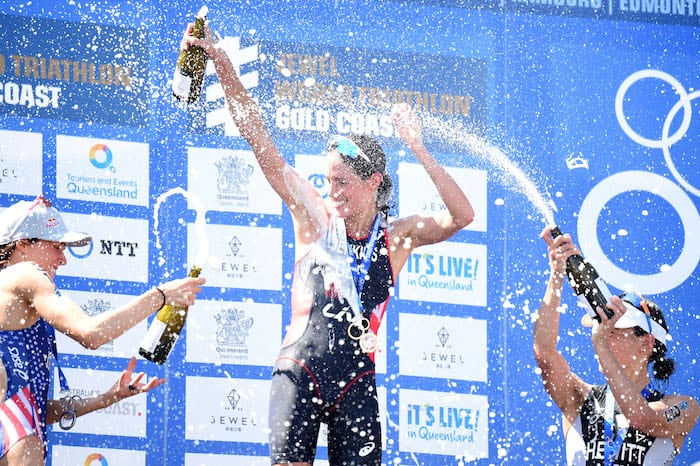 From the return to health, fitness and now training for a different type of race and distance, does Helen feel that 70.3 racing will be a format that she will enjoy? The jury is out on that one…
"Ask me in two weeks!!! I think my aerobic engine is ok generally, but it might be hard racing and knowing that you are not in the shape that you would really like to be"
Looking back on Helen's ITU racing career, she's always been an athlete that has been consistently strong across all disciplines – improve your own chances of success by eliminating as many as possible in the water, use your bike strength and form a breakaway if possible, be the strongest runner from who is left. On the surface at least, perhaps a style of draft-legal racing that should/could make the switch to non-drafting racing, relatively smooth?
"It's certainly the case that I do like a true 'triathlon', so perhaps that might play to my strengths. Let's hope so!"
Sizing up the competition?
After so long out of racing and returning to a totally new style of event from the past 15/20 years of her triathlon life, I was interested to know if Helen had taken a look at who she would be racing in Dubai, or would simply just go and do her own race…
"Yes, I did look last week (at the start-list)… I think there was perhaps 15 people, so that's nice… you can get so bashed up in the swim in an ITU race with 50 athletes; hopefully the swim start at least will be a little easier than that! Because I've been out of racing for so long, and haven't raced 70.3, in truth there are lots of names I'm not familiar with. I did see Pamella Oliveira from Brazil. I know she's a great swimmer from having raced with her on the ITU circuit for many years, so it would be good if I could hang on to her in the water!
"There's also Imogen Simmonds (SUI), she's a really good athlete and I know she finished third in the IRONMAN 70.3 World Championship last year, so that's a really good benchmark. I could get 'smashed' by a long way, and I'm not actually worried if that were to happen… this is my first race back after approaching four years, so whatever happens, getting a guide as to where I am now and what we need to work on moving forward, will be a positive anyway."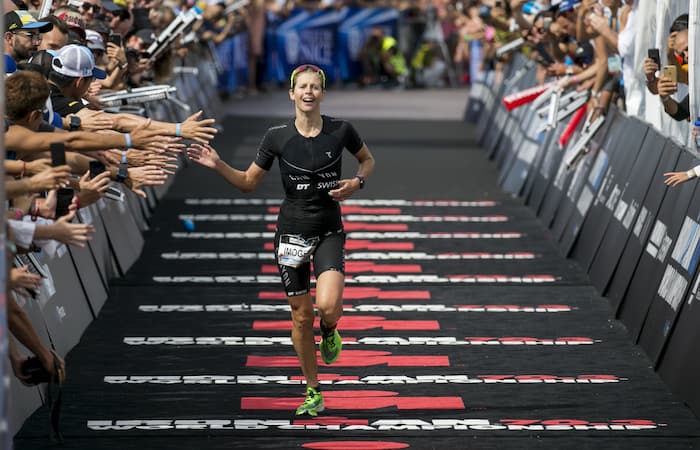 Several of Helen's long-time British Elite athletes have recently raced, with some success, in IRONMAN 70.3 events. Most recently, Jodie Stimpson was particularly impressive when finishing second at IRONMAN 70.3 Bahrain. Does that provide additional confidence to Helen's current goals?
"Yes, I've actually been messaging both Jodie and Lucy (Hall) for tips. They have been really helpful and have done so well."
Several other 'new' challenges…
Almost four years away from racing and a new style of bike are just two of the challenges facing Helen, and one major one of those will be emotional and not just physical…
"I come home from Lanzarote on the the 30th, and then I fly out to Dubai on the Tuesday before the race [Ed. The race in Dubai takes place on Friday 7th February]. There will be one new challenge on top of the racing… it will be the first time I've been away from the kids! I'm sure that will be hard in itself."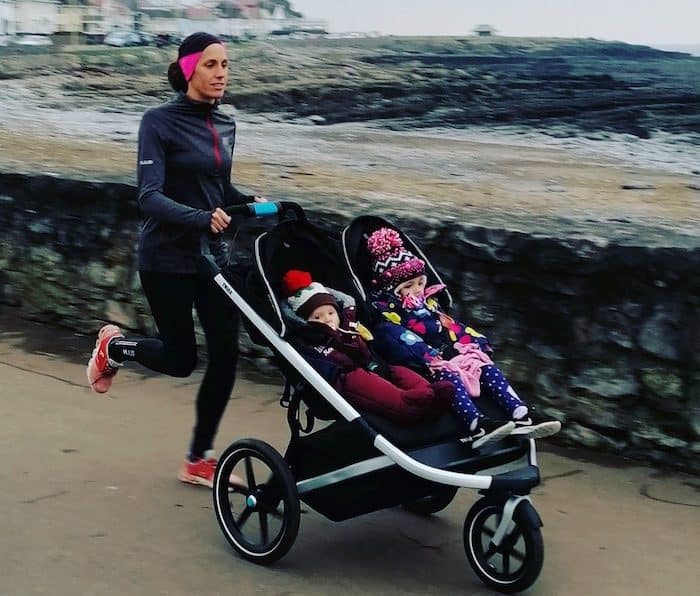 After 20 years in a regular tri suit and riding a road bike, the developments in aerodynamics particularly with regards to equipment, positioning and clothing should be a relatively new addition to her race-day considerations. What's going to be new on that front?
"I'll be wearing a new aero tri suit from HUUB. HUUB have been so good to me all through the last few years of the operation, pregnancy, recovery and more. They sent me a picture of it through the other day, it looks great so I can't wait to try that on. Nutrition is a much more important factor in the longer distance races, so I've been trying to practice that – I even had to buy my first first sports nutrition for about 20 years recently!"
Potential sports nutrition partners, take note!