Outlaw Triathlon Preparing for Biggest Year in 2020
In December last year, organisers of the Outlaw Triathlon Series (www.outlawtriathlon.com) launched their newest event, Outlaw Half Bowood. This brings the Series to five events, more than any other middle and long distance brand offer in Britain.
To date, nearly 23,000 people have crossed an Outlaw finishing line since the first race was launched in 2010. That figure could rise to 28,000 after the 2020 season. During the Christmas break, we caught up with Outlaw founder and director, Iain Hamilton, to find out more about the newest event and any further plans for expansion.
---
What led you to choose Bowood as a venue?
We've been looking for an Outlaw venue for the last few years, but ultimately, we couldn't find anything that quite ticked every box. We've had a number of false starts; a couple of years ago, we thought we had something, but then decided against it. Bowood ticked every box as a venue, and the initial talks with the council were really positive too. The location works really well, the south west has lots of athletes and being on the M4 corridor, it's easy for most people to reach. It was important for us to get a venue that was less than two hours from London.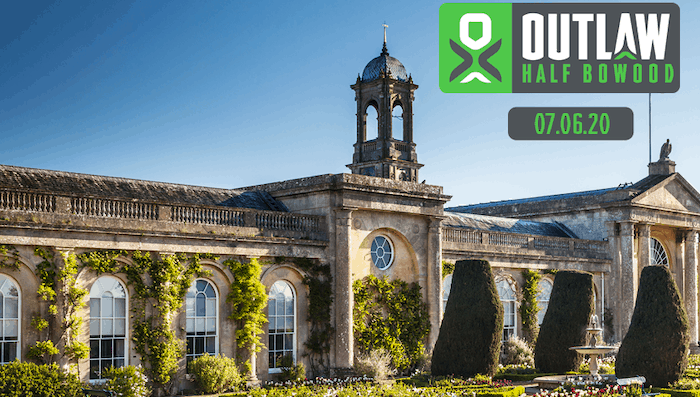 Tell us a little about the course…
The lake is beautiful and it's big, so we can keep swimmers spread out. The bike course is probably the most challenging in the Outlaw Series, but I would describe it as 'undulating' rather than hilly. The run is three laps, with a mix of trails and paths all within the Estate.
When considering an Outlaw event, what are the elements that you feel are essential to the experience, that are at the top of your priority list when looking at potential new venues?
An essential element is that we want transition, registration, start/finish and event village all in one place; it just makes life easier for everyone. A big part of the experience is the volunteers, they make the day special, so recruitment and training is a big part of our operation.
All of the Half events have a single lap swim and single lap bike. The run courses are either two or three laps, so we're making sure that athletes see their family and friends a few times. Holkham, Bowood and Thoresby all have a similar feel in terms of taking place in large estates with grand homes/halls and gardens.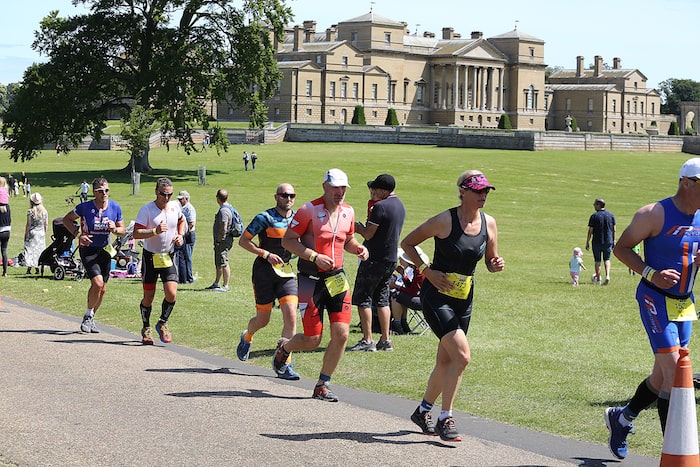 The Bowood date is already on a very busy weekend of triathlon. Why did you put it on that weekend? 
After finding the venue, getting the course signed off and agreed by local councils and being happy that we could put on a great event, we found out that 7th June was the only date available. We were already fully committed to it by then, so after conversations with other local organisers and discussing it at length internally, we came to the conclusion that we can make Bowood a success in 2020, and the entry numbers so far reflect the fact it was the right decision.
Was Outlaw X a successful addition to the Series last year and do you plan to continue with it?
Outlaw X was put on to celebrate our tenth year, hence the X. We had to demonstrate the event would work and be successful before confirming it as a permanent feature of the Series, and happily it was very successful. We have considered changing the name to Outlaw Half Thoresby, but I really like the X branding and what it represents, so I think the name will stick.

Having added Outlaw X, and with Bowood to come in 2020, does that impact the work required to ensure that you can deliver the same quality across a larger portfolio of races?
People might be surprised how small our core team is, so this is a relevant question. However, we have spent a lot of time in the last few years looking for new venues and we won't be doing that next year. Our focus is on the five events that we have, rather than new ones. We also want to work on finding commercial partners – we are looking to confirm a series sponsor hopefully.
There are now five Outlaw events, do you plan to add any more?
We've had a fair number of people ask whether Bowood could host a full distance event, but for now we'll stick with the five races. We'd like to add more supporting events and try to make them all as good as we possibly can.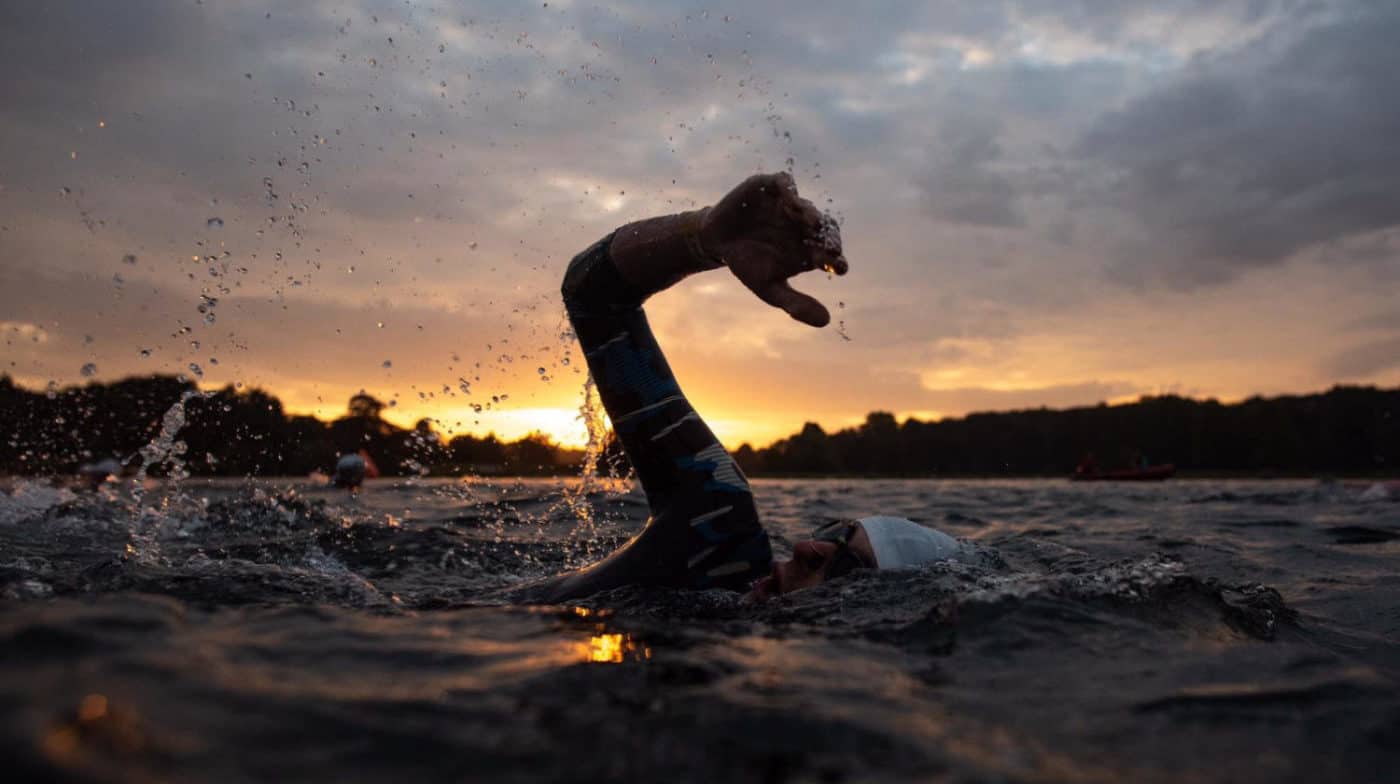 Would you ever consider putting on an Outlaw event outside of the UK?
Never say never. It's not in any immediate plans. Although I spend a lot of time in Lanzarote, it's more about doing some training, racing and maybe having a few drinks, rather than planning new events.
Which is your favourite Outlaw event?
It's difficult to choose, like asking me to choose a favourite family member! It changes each year, somewhat dependent on the weather, although Outlaw X was fantastic in September despite it raining all day. It was special because of Si George winning, which was massive for all of our crew, and we were celebrating ten years so the afterparty was something we all really enjoyed. Outlaw full will always be special as it was the first event we launched, and it's the only full distance event. Everything on the day of Outlaw is bigger, including the emotion.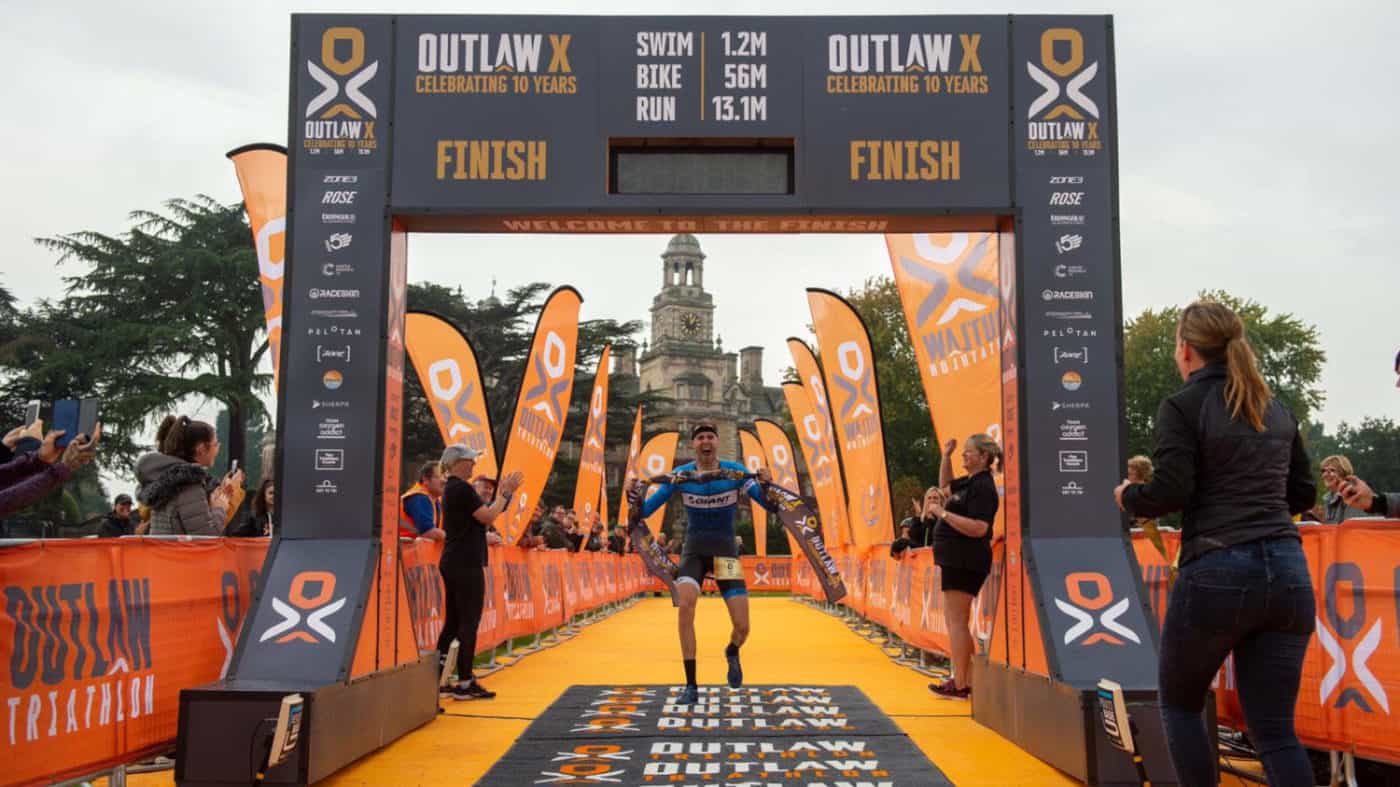 Which is the most novice friendly?
All of our events have a friendly, welcoming atmosphere, and none of them are particularly hilly or difficult terrain. The whole Series is novice friendly, as long as someone has trained! All of the Half events have wave starts rather than the mass start that we have at Outlaw, but plenty of novices do the Outlaw and it was voted the most novice friendly event in Europe by 220 Triathlon Magazine.
Do you have any big names planning to compete next year?
The Half events all have an elite wave with the criteria set as men being faster than 4 hours 30 minutes and women under 5 hours. The key names entered so far are Kit Walker, the Outlaw course record holder, and Will Clarke, the Outlaw Half Nottingham and Holkham record holder. We'd love to get some of our female former winners and record breakers to come back… maybe Gill Fullen after her amazing win in Kona; she knows she's very welcome any time.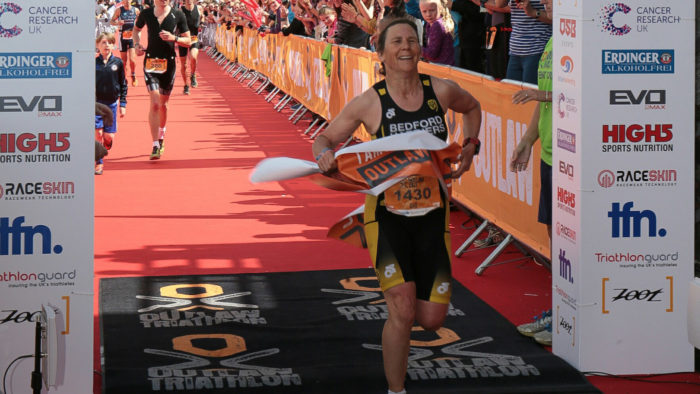 Will there be prize money?
We put up prize money for course records, and obviously that gets more and more difficult each year, but athletes keep finding ways to go faster. We may review that in the future.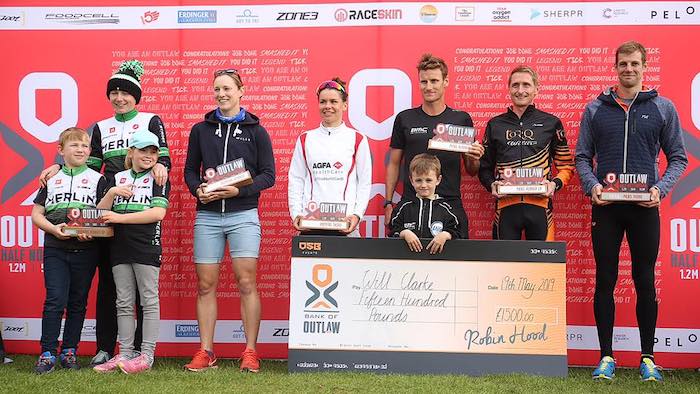 Are entries still available for 2020?
Yes, for all events! Outlaw Half Nottingham only has charity slots left now, but there are general entries available for all of the other events via https://www.outlawtriathlon.com.