Olympic Champion and World Champion – pretty much everything Kristian Blummenfelt has touched this year has turned into gold. Gold medals that is.
Even for the very best, winning every time you step on a race course is not realistic. In the second past of our exclusive interview with Kristian we touch on some of the other events he has raced this year. While they might not have resulted in race wins, there is always plenty to learn along the way.
Fun in St. George
The cancellation of the October 2021 IRONMAN World Championship in Hawaii opened up another opportunity for Blummenfelt, and his post-Edmonton attentions turned to the IRONMAN 70.3 World Championship in St. George. There he would be racing alongside friend, training partner and defending champion, Gustav Iden.
It was all going to plan, until a mechanical issue put him out of contention for the podium.
"It's kind of a shame that the mechanical happened basically when the race itself started," he reasoned.
"I was waiting for that hill, and Gustav just opened up that gap with 30 or 40 seconds and I was sitting on the tail of the pack and waiting for the right moment to bridge up. A few minutes later the mechanical happened, so I don't know really how well I'd have been able to climb that hill either."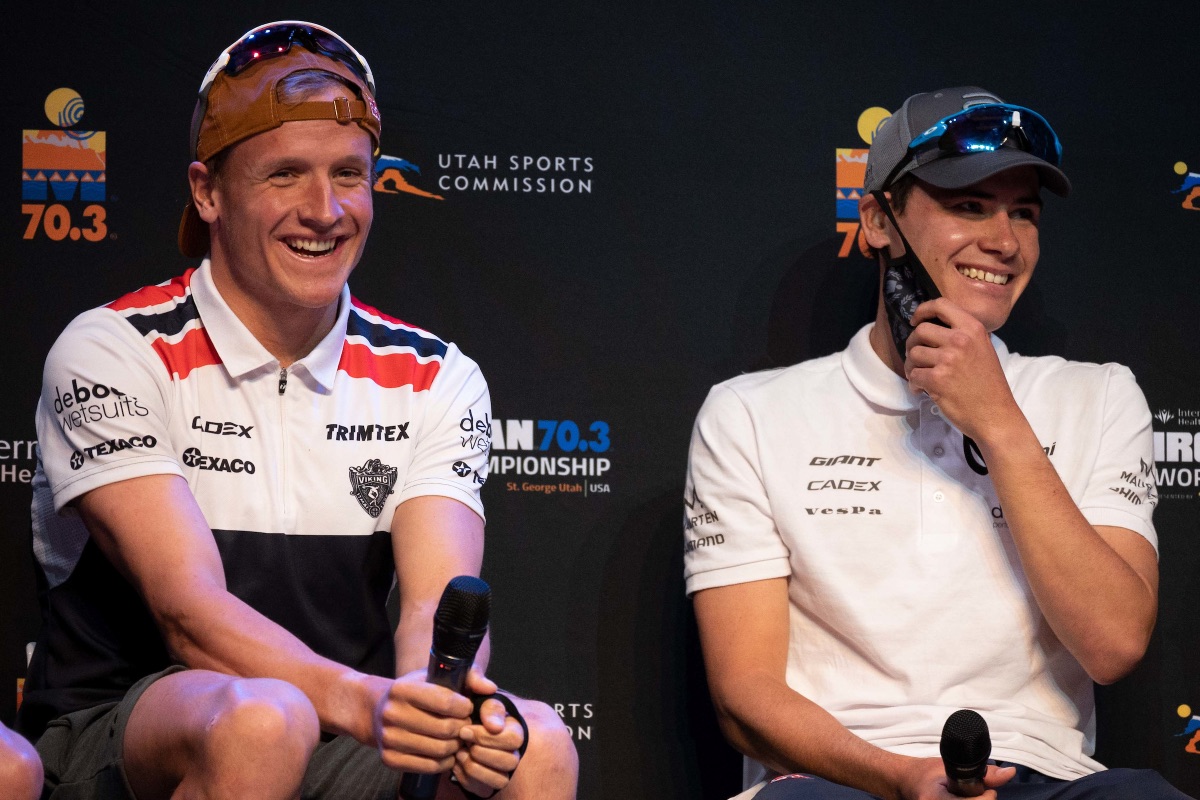 Learnings from St. George
While the chance of adding another title to his 2021 collection was gone, the race did not go to waste. With the (delayed) '2021' IRONMAN World Championship now taking place at the same venue next May, there were still plenty of positives to help him when he returns to Utah in seven months' time.
"It was a good course and I got a lot of information about the rolling terrain and I think I need to spend more time on my TT bike outside to learn how to take advantage of my power in the uphill and downhill and be more efficient in the pedal strokes. By having seven months extra, it's definitely gonna help me I think."
The St. George experience meanwhile was a positive one – it heralded a return to something like proper crowds after the experience of competing in races like the Tokyo Olympics with no spectators in attendance.
"It was a good atmosphere. I haven't been to any events with so many people in a long time – like a couple of thousand people. It was good to feel normal again. I enjoyed the time in the U.S. and also it's good to see St. George is a community which really cares about the sport.
"It's good to have events where the local community is supporting the triathlon instead of feeling that you are just in the way for them. It was a cool place, especially that final mile running down to the finish line. Hopefully something similar next year."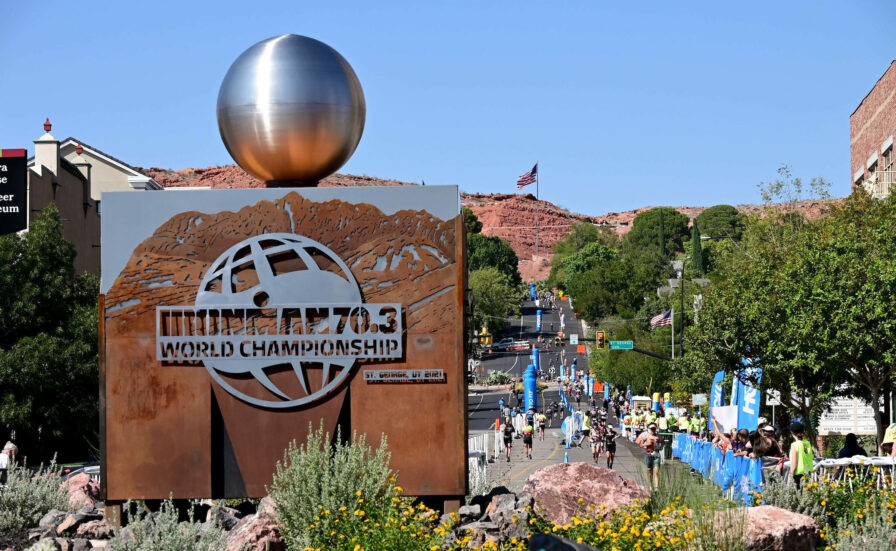 The course and the conditions posted no problems for Blummenfelt – though next May of course will provide some extra challenges at the full distance.
"Pretty good course, really dry air so it wasn't too tough – we'd done a lot of heat prep towards Tokyo – so the heat itself wasn't really a trouble. It's probably gonna be a little more tricky with a full distance where we have to run in the heat as well, because when we only do a half-distance we are basically done when the sun is starting to peak."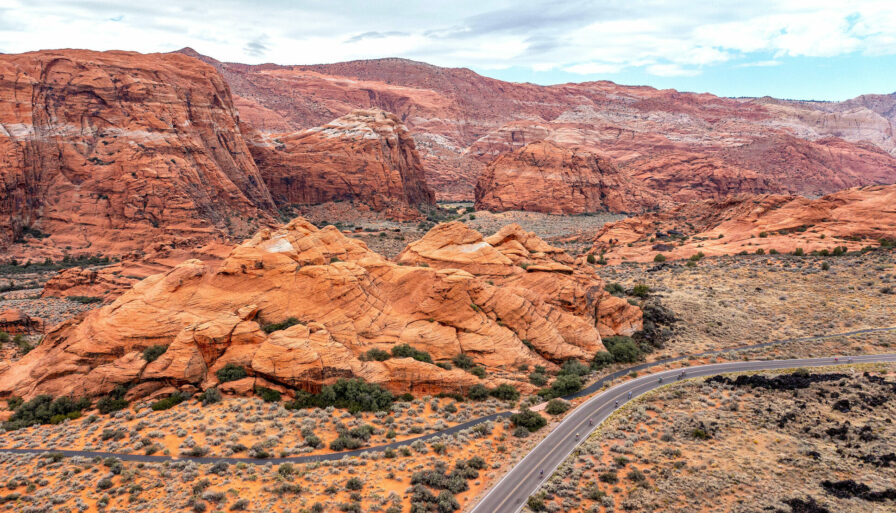 Super sprinting in Malibu
While 2022 will see plenty of iron-distance targets, a week after St. George Kristian was racing at the other end of the speed-and-distance spectrum after accepting a wild-card entry for Super League Triathlon Malibu. He would finish fifth on the Pacific Coast.
"It was fun, I really didn't believe I would be able to be up there in the mix. Before Malibu I said I would be happy if I was in the final.
"It's very different compared to the focus I had towards St. George and also racing the technical bike course they put in for Super League.
"Having the beach start, probably I don't have the best running stride getting into the beach and diving in and surfing on the waves like the Australians are able to do."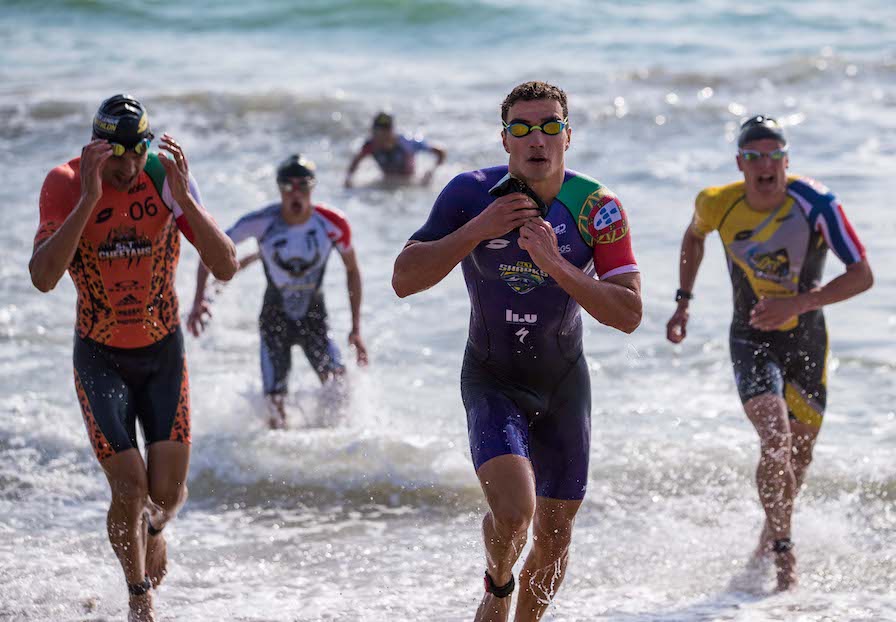 A powerhouse on two wheels, the bike course didn't exactly play to his strengths:
"In Hamilton Island we did 7k on the bike, and then suddenly it was 6k. And then at Malibu it's 4k and then the day before it was really 3.4k. It's getting shorter and shorter and it's really highlighting all of my weaknesses.
"It's a very good race to kind of try to improve my skills, because I really need to be on top of my game to be able to race there. I think for the final, it was just too short.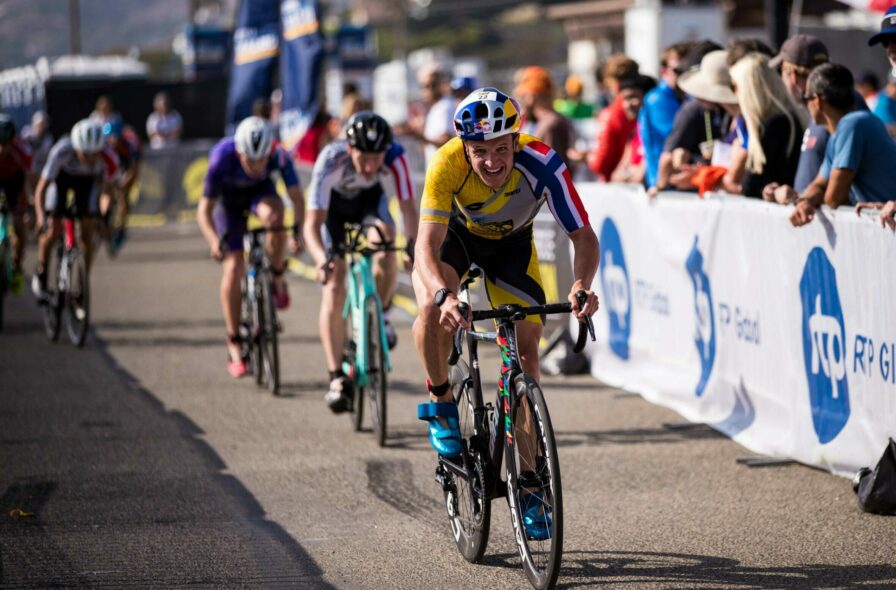 "I did maybe run a little faster on the first leg than the rest of the guys, but I guess that didn't really impact anything in the final.
"If I'm training it's not too hard for me to do like a 2:38 kilometre when I sprint off fatigued legs. But when I'm fresh, I can't really run any faster so it's tough sprinting 1.6km against Alex, and Hayden and Vasco – super-fast guys – so I was just happy to be that close, and also to beat Jonny and Vince!"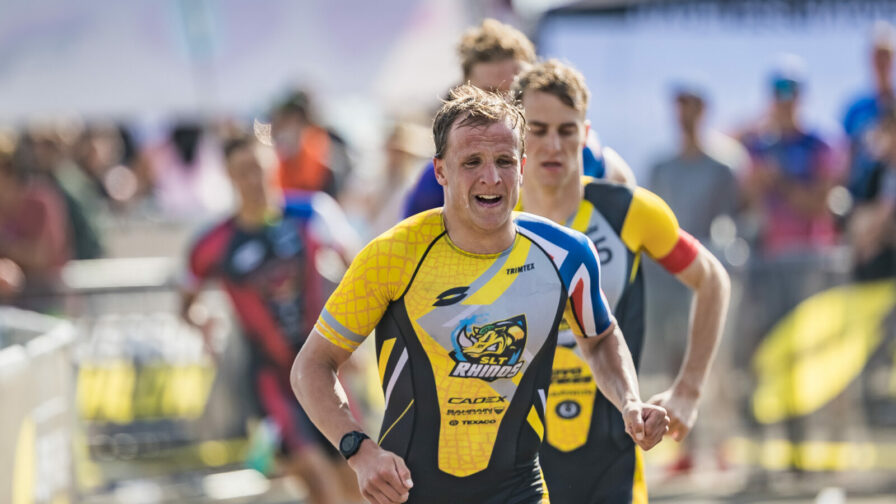 We will publish part three of our interview with Kristian tomorrow (Wednesday) – in it he looks ahead to his full-distance at Cozumel, and Gustav Iden's showdown with Jan Frodeno at IRONMAN California this weekend.