In the second part of our interview series with Sophie Coldwell, we look back on some of the highs of her 2021 season, which included what she regards as the best performance of her career to date.
A 'different athlete' after making some changes to her training and approach to the sport during the pandemic, that paid off in style in June 2021. On home turf, Coldwell secured her first career World Triathlon Championship Series podium in Leeds.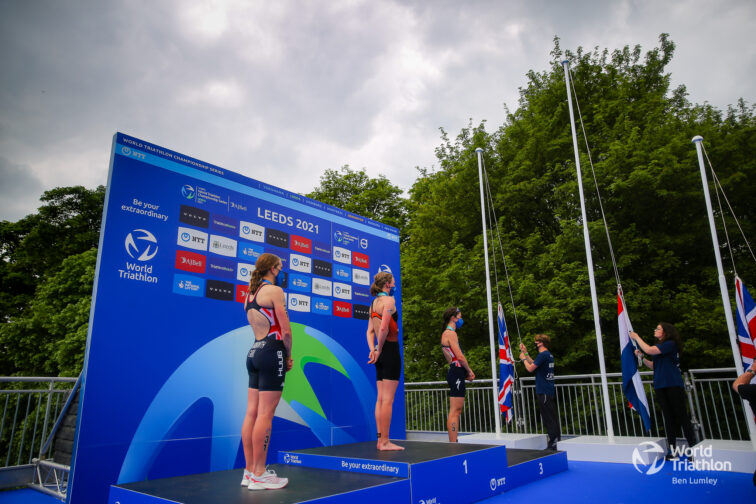 Leeds – a special day
The progression that has characterised the Coldwell career is reflected in her UK results in WTCS racing – 2015 (27th London), 2018 (12th Leeds), 2019 (9th Leeds) before that third place in Roundhay Park last year.
Reflecting on that performance, Sophie told us: "I think back to the year and that day was so special. All my family was there; Tom was there, my Mum and Dad were there, my brother… everyone. That will definitely be a day that I remember.
"Were there mistakes? Could things have been better? Absolutely – I think Abu Dhabi was a much better performance than in Leeds for example – but to finally be able to do it, to put it down on paper and prove to myself that I can be on a WTS podium… I kind of feel like I've been on that verge of doing it for a couple of years now, but every race something wouldn't quite fall my way.
"I've been in the sport a long time and you kind of think it's never going to happen."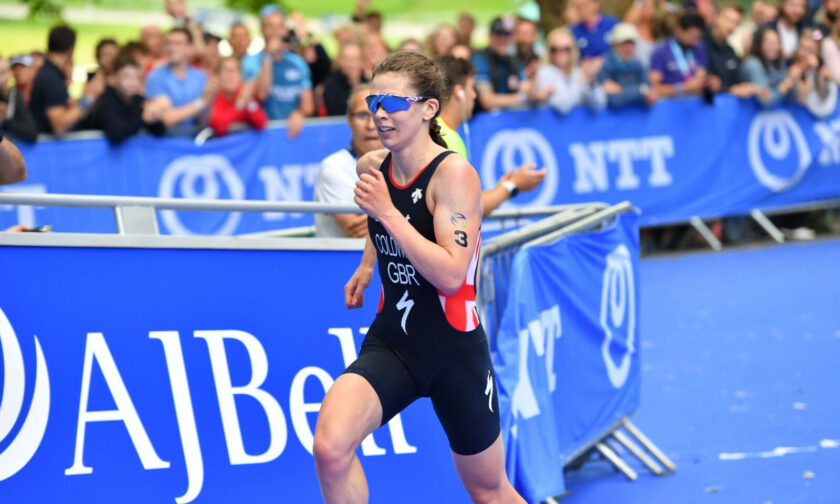 Friendship
Sophie has spent much of her elite racing career training with and being mentored by Jodie Stimpson, and that friendship would come full circle at the finish line in front of The Mansion.
"I train with Jodie so much and she always used to say, 'Soph, once you get that first one it will just open up so many doors for you'… and it's true, once you can do it once, it shows that you are good enough to be up there with everyone. It was a special day for many reasons.
"She's one of my best friends, and it was really special that when I crossed the line she was the first person there as she was commentating for the BBC. I still do look up to Jodie, so to have her there five metres past the finish line was really good."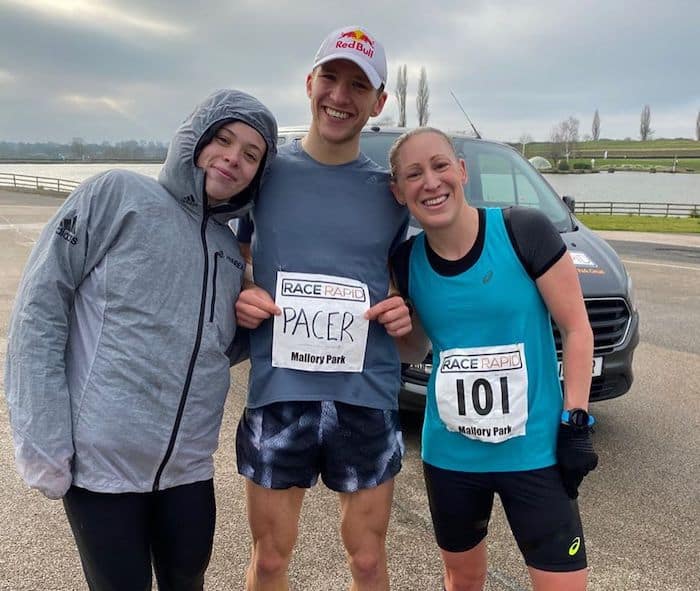 Leeds was good, Abu Dhabi was better
The 2021 season ended late, with the World Triathlon Abu Dhabi not taking place until the first week of November. Little more than a month out from the race however, Coldwell was seriously questioning the point of even making the trip.
By the time the Yas Marina event arrived, the start list included what I described at the time as possibly the strongest British female entry ever at WTCS level.
In addition, for Jess Learmonth and Sophie, a podium finish could secure guaranteed selection for the 2022 Commonwealth Games. Just weeks earlier Coldwell was fading to 13th at Super League Triathlon Malibu. How did she turn it around?
"I finished the end of Super League in September and I sort of fell off a cliff with each race. Back-to-back racing I struggle with anyway, but four weeks, that intensity of racing plus travel… I was hanging on for dear life by the end of it.
"Off the back of that, I still knew that I had to race Abu Dhabi if I wanted to qualify for the Commonwealth Games and having that sealed this year. The negative part of me was 'what's the point, you've only ever got on one podium, and now you've got to do this with eight British women on the start line…'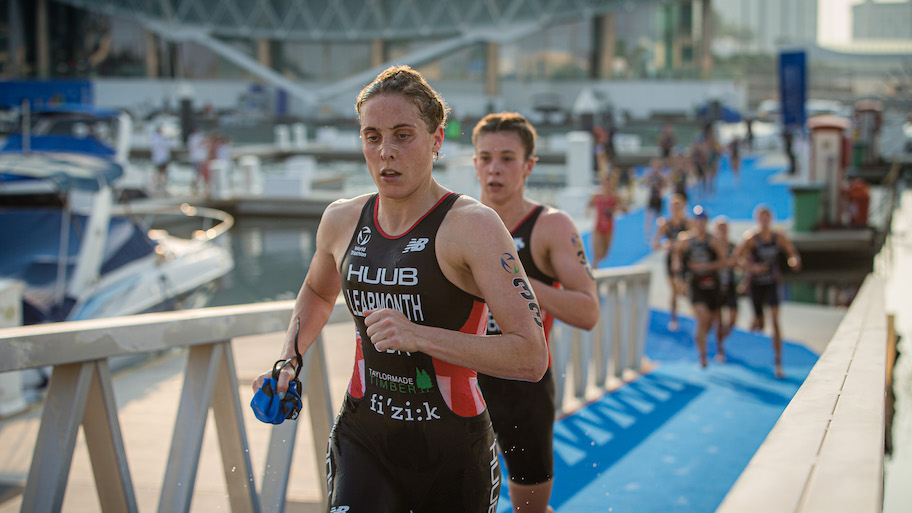 "I had a month of training, pretty much on my own as everyone else from the centre [Loughborough] had finished, so I got my head down and we got out to Abu Dhabi.
There's a picture of us waiting at the start line, and there's all eight of us and it was one of those moments. We finished, and Vicky said, 'I finished tenth and I didn't think that was that bad – but when you say sixth Brit, that sounds terrible!' I don't think there are many other sports that can say they have that sort of depth."
A kick up the pants!
The race in Abu Dhabi couldn't have gone better from a Coldwell perspective. A fast swim soon resulted in an elite group of five forming a decisive breakaway on the bike. Coldwell was joined by Flora Duffy, Georgia Taylor-Brown, Jess Learmonth and Taylor Knibb, with the chasing group out of contention.
While the Olympic gold and silver medallists repeated their Tokyo finishing order, Coldwell won her own battle with Jess Learmonth to complete the podium.
"To deliver that performance – definitely the best I have done – which culminated in Commonwealth selection as well, was one of those days when things come together and the stars were aligned, so I will be in Birmingham later this year.
"Onto that run, and it effectively being a shootout between me and Jess to claim that slot, you couldn't have written it really. That kind of gave me an extra kick up the pants on that last run lap!"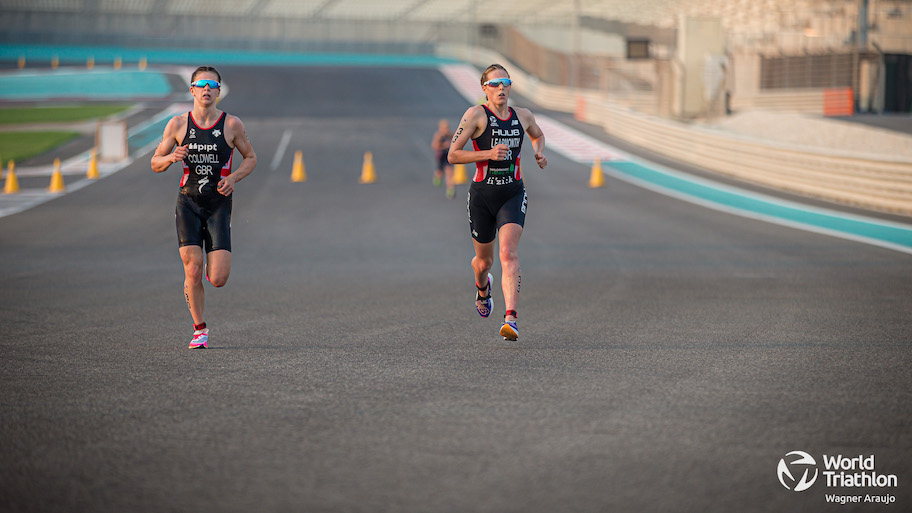 Birmingham bound
While the new season offers plenty of racing opportunities, Coldwell is very clear on her biggest target for the 2022 campaign.
"I've set my goal for this year – Commonwealth Games is my A+++ race and I'm going to put everything in to try and medal there and get my first major championship podium basically. It will be a tough race, but hopefully I can put together another complete performance.
"Commonwealth Games in 2018 was a big stepping-stone for me, to qualify and then go. I learned a lot from that trip, from Vicky [Holland] especially. I room-shared with Vicky and you forget how much Vicky has achieved. She's been to basically every major championship and Games since the 2012 Olympics. She's very decorated and has done a lot – for me at 22, I learned a lot from that experience.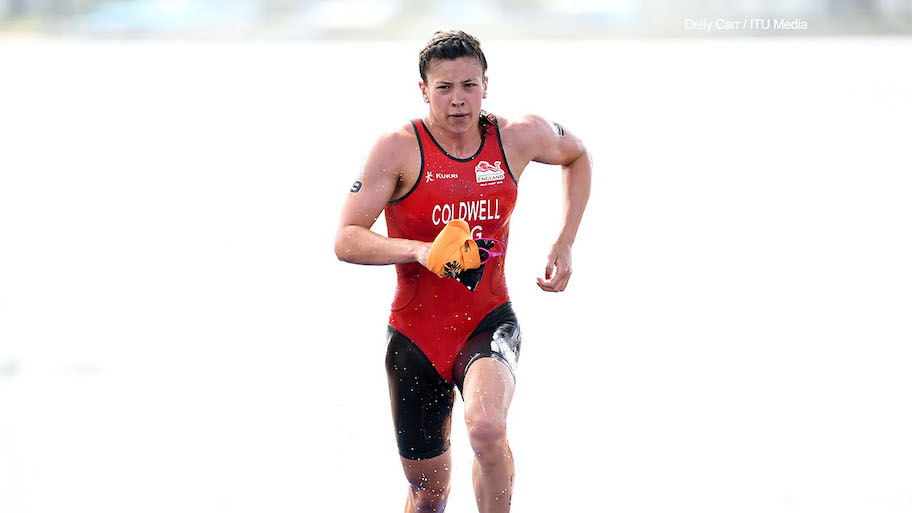 "It was bittersweet when I just lost Flora's feet around that final buoy coming in. One mistake and it cost me a chance, a real chance of a medal basically.
"I remember being really disappointed at the end of that… but I'm definitely a different athlete now than I was in 2018 and I hope that in Birmingham I won't make those small mistakes. Ultimately if I'm not good enough to get a medal I'm not going to get one, but hopefully it won't come down to a small mistake, it will be just not being good enough."