With the long course season firmly underway following events in North America, Africa and Oceania, some pundits already have half an eye on the IRONMAN World Championships.
Mark Allen, widely considered as one of the greatest triathletes of all time, is one of the experts who is especially excited by the women's race in Kona.
In 2023, the event will for the first time be split between two venues, with the men racing in Nice, France and the women racing on the Big Island of Hawai'i in the USA.
And Allen thinks that this is a good thing, with a larger women's field in particular something that will truly embody the IRONMAN spirit of grit, courage and determination that come to the fore when an athlete is up against the odds.
Critics of field quality "missing the point"
In his most recent episode of "Mondays with Mark Allen", embedded below, the six time IRONMAN World Champion covers the topic of the women's race in Kona, noting the fact that March is Women's History Month.
"I wanted to talk about history that's going to take place, that will be done by women, that's going to be at the IRONMAN World Championships this October in Hawaii. It will be the first time ever that the only people racing there are women and that is historic."
Whilst historic, the plans by IRONMAN to split the races hasn't been without its critics. Many people are pessimistic about the decision, believing that the change will only serve to dilute the quality of fields at World Championship events.
This is something that Allen tackles head on, with the American steadfast in his opinion that having more opportunities for people to race at an IMWC can only be a good thing.
"Unfortunately there' s a lot of people who are kind of criticising it [World Championship split], saying there's going to be all these people who are trying to get into the race that are not going to be the same quality as the field that would normally be there because there's going to be more slots.
"If you think for a moment that that will diminish what that race is going to be like, what it's going to be about, and what it will do for those that are in the race and those that will watch it, then you're missing the point."
IRONMAN is "about how much heart we have"
In an impassioned segment of the video about the fundamental principles of IRONMAN, Allen emphasises that those who are getting caught up in the possible changes in field quality because of the split are diverging away from the origins of what racing an IRONMAN really means.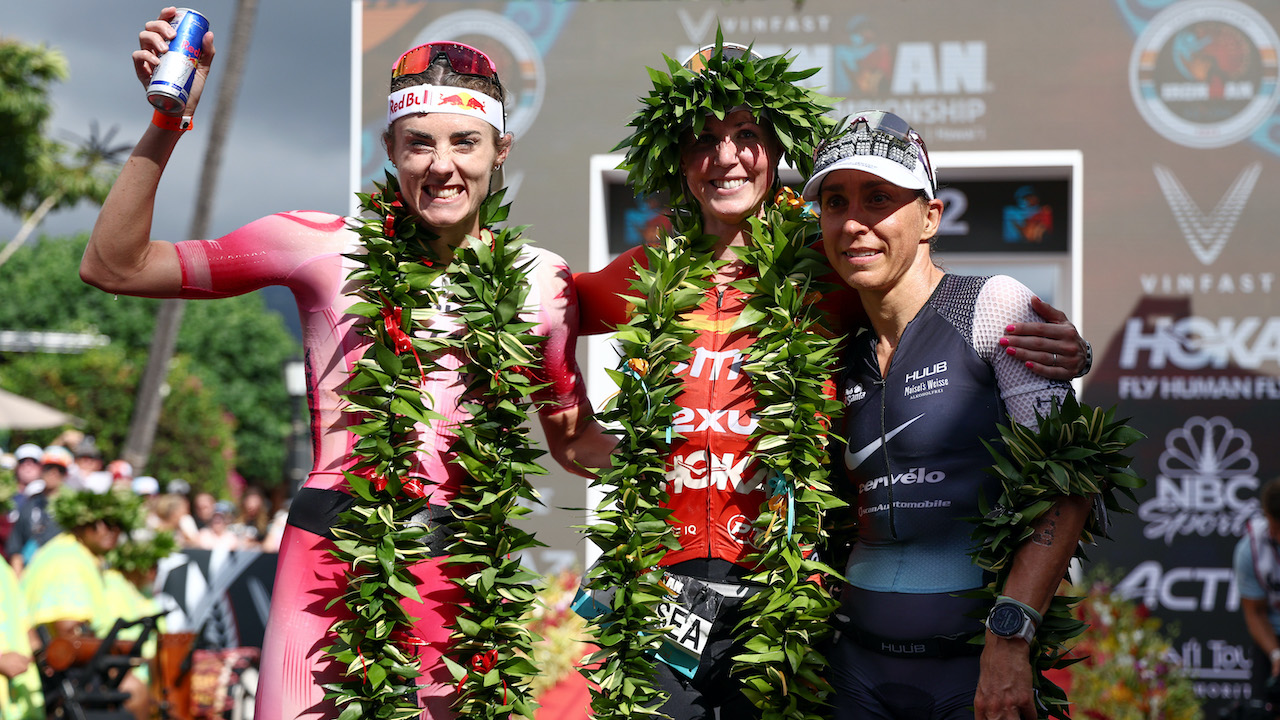 "The IRONMAN World Championships has never truly been about how fast we can go, it's been about how much heart we have. Look back at history, Dick and Rick Hoyt, were they fast? No. But were they inspiring? Absolutely.
"There will be women who are trying to qualify here who may get there because of a roll down list, but you know what, they will have had to get that roll down by doing an IRONMAN somewhere.
"They will have already shown they have a lot going for them, maybe they won't be the fastest across the line, but who cares, they will be doing something that is courageous."
Allen continues by highlighting the characteristics that make up an IRONMAN finisher, focusing on the psychological attributes such as determination and courage and arguing that this is what the crowds at Kona and people watching on find the most inspiring.
"IRONMAN has never truly been about speed, it's been about courage and that's going to take a lot of courage for those who in past years thought there's no way I can get there, and then this year are now thinking maybe I can."
"No matter how slow you do the IRONMAN World Championship in Hawaii, it is worthy of a world class performance, because it takes heart, it takes courage, it takes going past those impossible moments when you think you can't complete it, because it's too hard, it's too hot, it's windy, now it's dark, or whatever it is.
"Think about this, when do most of the crowd show up? Yes they're there for the first people who cross the line, but you know what, the true amazing moments at the IRONMAN always take place in the last few hours when all of us together acknowledge what it took for those who are crossing the finishing line at 15 hours, 16 hours, just before that 17 hour cut off, that's the heart of IRONMAN, that is what the World Championship in Hawaii is about.
"For those of you who think that this race is going to be a lesser race than it's been in the past, you've missed what the IRONMAN is all about."