The Wilier Triestina Turbine of Andreas Dreitz
It is an understatement to say that Germany's Andreas Dreitz is a seasoned middle and long distance pro triathlete.
The ERDINGER Alkoholfrei sponsored athlete (see team mate Tom Davis' 2021 race bike), has been winning pro races since 2014, often making use of his prowess on the bike. He made the step up to full distance races in 2017 (winning on his debut in Italy), finished 13th at Kona in 2018 and won the prestigious Challenge Roth in 2019.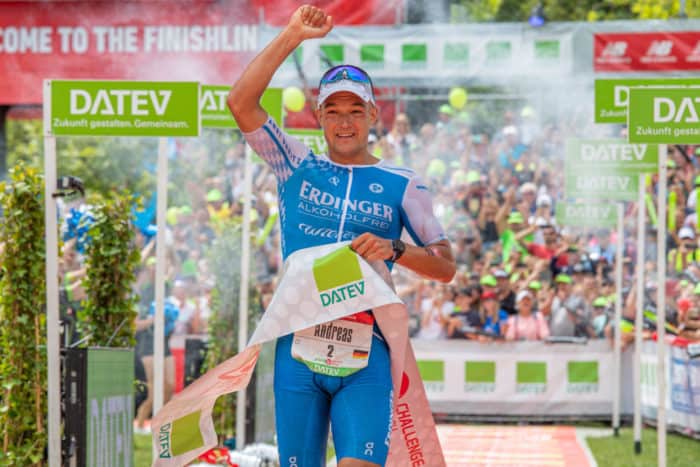 As he has since 2018, for the 2021 season Dreitz will be riding a Wilier Turbine.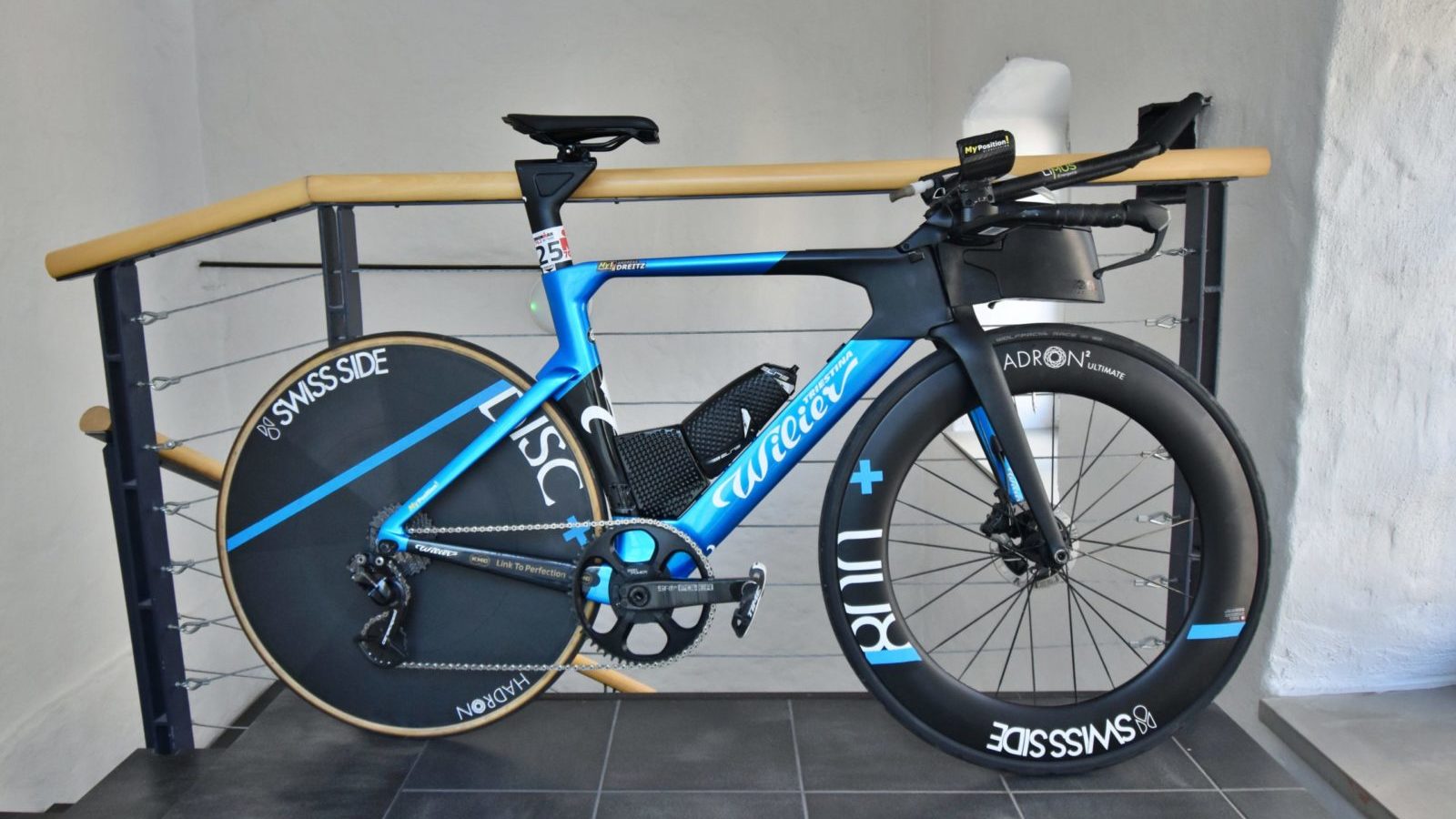 First up, the metallic blue paint job, especially when paired with Dreitz's blue ERDINGER Alkoholfrei themed tri-suit, will certainly make the Wilier Turbine stand out from the crowd.
Love of cycling
Dreitz's first love was cycling and he had aspirations of being a pro-cyclist before he caught the triathlon bug, but it is clear he still loves the thrill of riding a bike:
"Riding a bike makes me feel free and get deeply in touch with nature. I love the speed you can reach solely by manpower."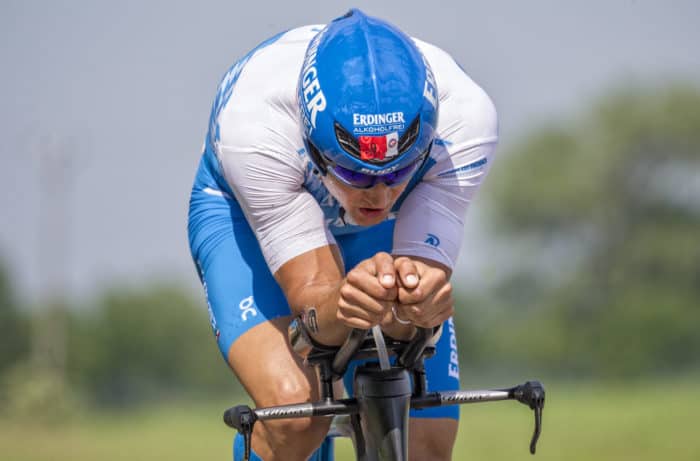 Which leads to the question, what does Dreitz like about his Wilier Turbine? His answer suggests it ticks all the boxes when it comes to performance:
"[I like the] combination of Aerodynamic, Stiffness, Integration and last but not least the design."
Tech-focus
On closer inspection you will notice that when it comes to design, there are certainly some quirks to Dreitz's Wilier Turbine. In particular, the machine is equipped with Wilier's foldable base bar which the Italian company claims can be "compacted in less than a minute without removing any cables and – above all – without losing the original set-up", ideal for a pro triathlete racing all over the world.
The interestingly shaped seatpost allows his saddle to be slammed forward; while the block filling the gap between his water bottle and frame (such additions to frames are becoming popular to improve aerodynamics), also provides storage for an emergency flat kit.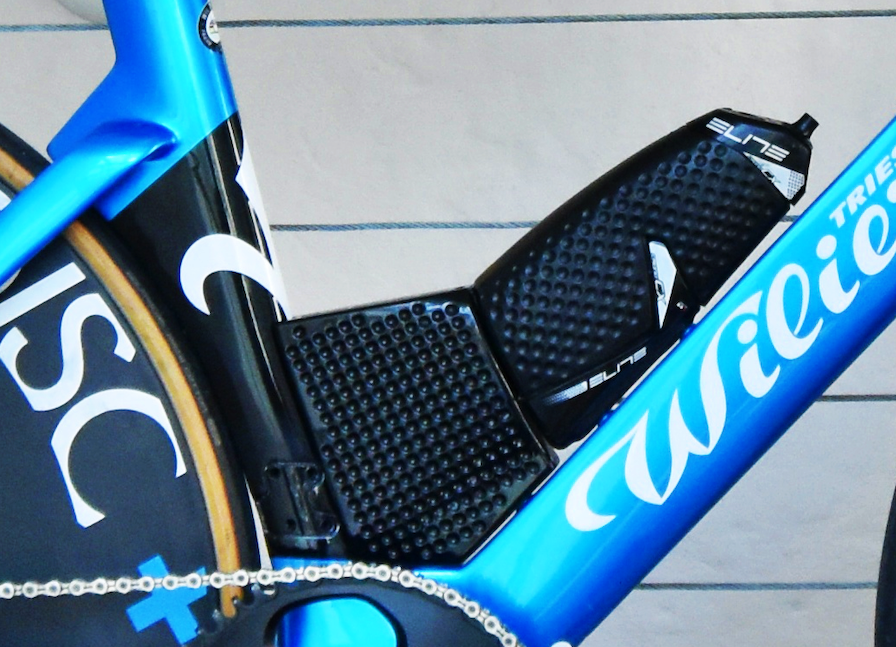 Dreitz is 183cm tall and rides a medium sized frame. He explained that he has gone to quite some lengths to ensure his fit and position on the bike is optimised: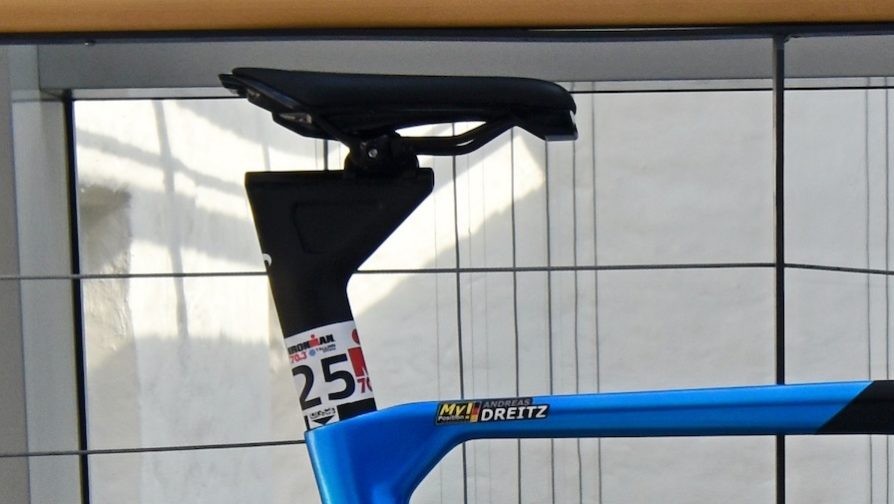 "[I have undertaken] multiple wind-tunnel, track and biomechanical tests and also tests in races…. I ran multiple tests with my bike-fitter to choose the right size and position."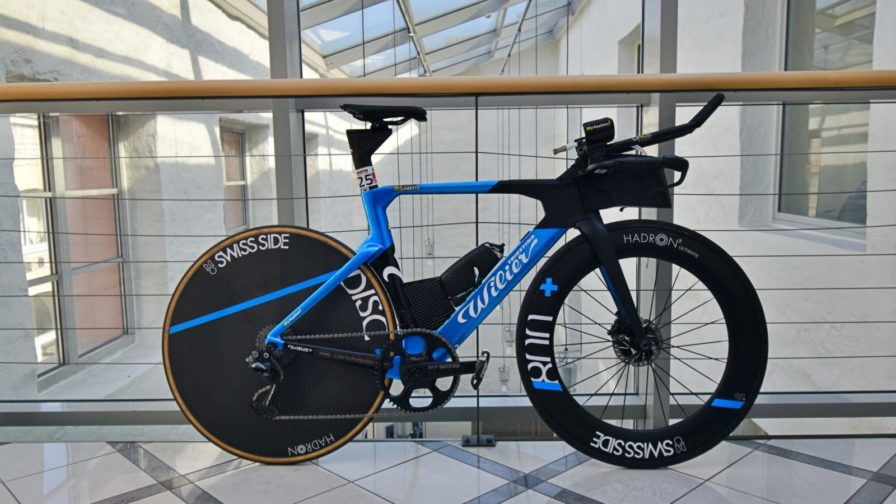 His attention to detail also included making sure he is comfortable in the saddle. Dreitz has been using the GebioMized STRIDE TT saddle for the last year, and he stated the perch is the result of extensive testing, research, and development:
"It's the result of multiple pressure measures during bike fitting and collecting [that] data from thousands of riders."
Road bike over time trial bike?
Interestingly, and somewhat surprisingly, for an athlete renowned for their cycling strength and in light of the perceived importance of riding in your aero-tuck to ensure on race day you can maintain the position, Dreitz rarely trains on his Wilier Turbine, preferring his Wilier road bike, and is not a fan of indoor riding:
"Most [of the] time I train on my regular road bike….[and] I barely train indoors – if so I use my regular road bike."
He also likes to save his race bike for race-day:
"I don't actually train much on my race bike – only if travelling and no other bike available or for testing purposes. I do have another TT bike that is equipped similar to this one."
Specialist equipment
Equipment-wise, the blend of specialist products suggests that Dreitz has put some real thought into what he believes are the best options available.
Dreitz has combined Shimano Dura Ace Di2 with a range of components from specialist brands. His chain is a KMC DLC (or a prototype) and he has a huge 1x Garbaruk 58T narrow/wide chain-ring. Dreitz is fortunate to be supported by CeramicSpeed, and he uses a CeramicSpeed Oversized Pulley Wheel System along with CeramicSpeed bearings.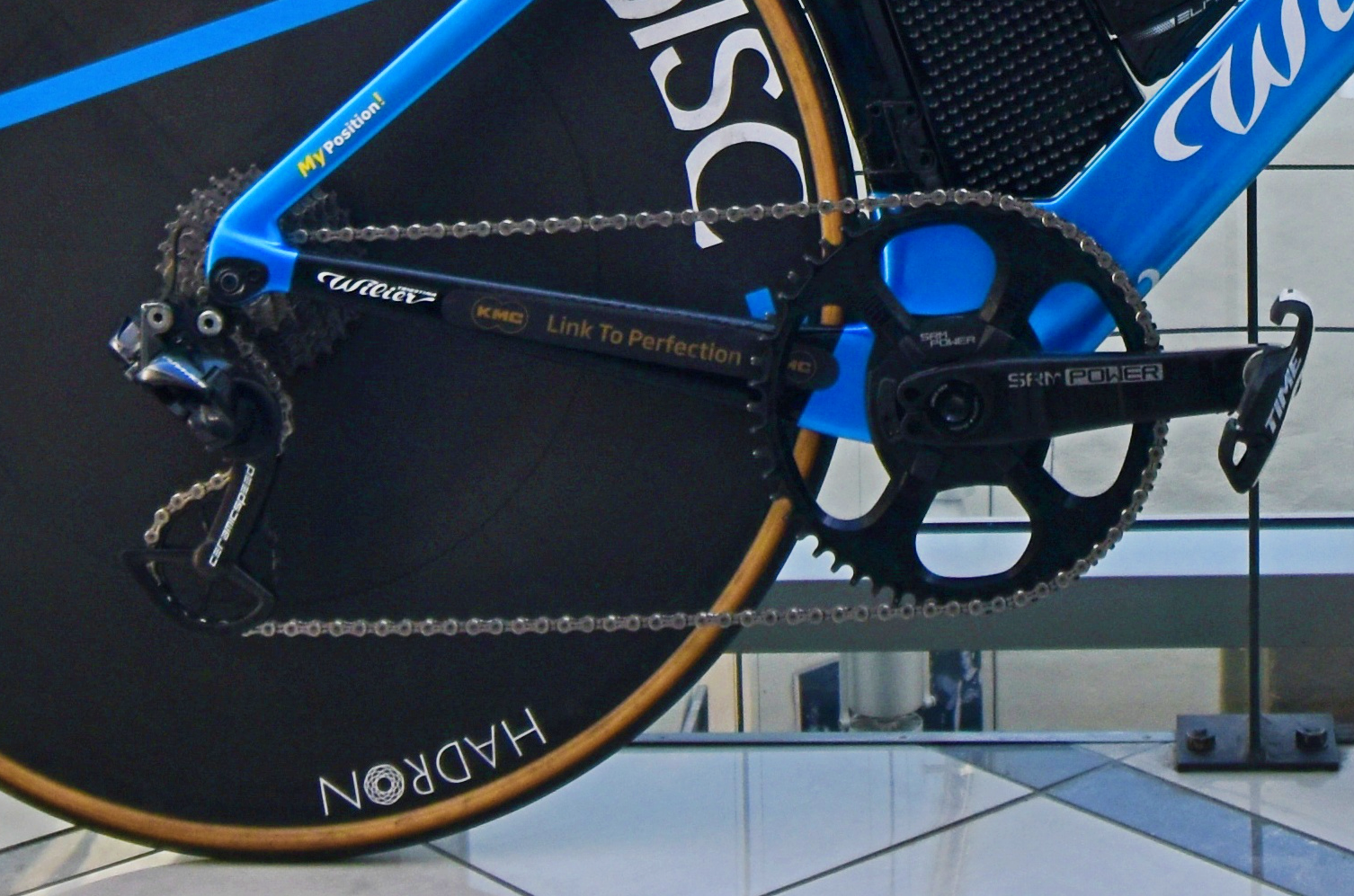 Dreitz's Wilier Turbine is equipped with 172.5mm cranks and is fitted with a crank-based power meter. His power meter of choice is a SRM, to which Dreitz simply stated:
"SRM – still the most reliable power meter system – German engineering!"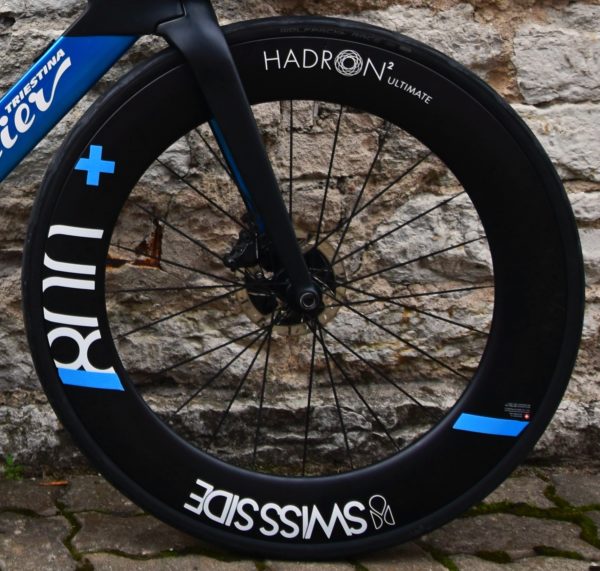 Dreitz pairs a Swiss Side Ultimate Hadron2 800 front wheel and a disc rear wheel with Wolfpack clincher tyres, and he is clearly a disc-brake convert:
"Disc brakes are amazing. Straight and reliable – makes riding more comfortable and better handling (especially in descents)."
The Wilier Turbine benefits from the Profile Design Aeria Hydration system which, along with some custom solutions, provides the nutrition/hydration needs for Andreas.
Dreitz finished fifth at IRONMAN 70.3 Texas this past weekend (coming off the bike in the small leading pack), and we wish him luck in his next outing at IRONMAN 70.3 Florida.
If you like what you see, check out Wilier, Swiss-side, and CeramicSpeed.