Team Sponge is ready to #TRIFORGOOD in 2017
Nine names revealed for the newly announced Team Sponge following an huge response to the application process.
And the selected names are….
---
Following the exciting search for eight amateur triathletes, Team Sponge has now been chosen and is ready to announce its members. The exceptional triathletes will each have the unique aim to give back to the sporting community, raise awareness for triathlon, and 'tri-harder' for charity.
This unique opportunity to #TRIFORGOOD resulted in an unprecedented number of applications, not just from amateurs, but also from professional triathletes, who were so inspired by the idea of doing good both on and off the course that they got in touch directly, offering a percentage of their race winnings to become a part of the charitable squad.
One of these was long standing friend of Sponge Marketing, P​arys Edwards,​ who joins Team Sponge as the 9th and only pro team member. Parys says of the opportunity, "I'm really excited to be part of the team. Jane's energy and enthusiasm is contagious as captain and with such fantastic sponsors supporting the team, how could I not be part of this? I look forward to supporting this fabulous charity initiative and making a difference."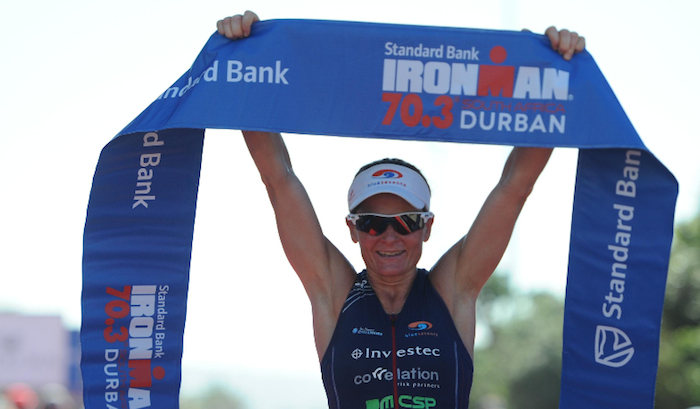 The rest of the line-up will consist of eight amateur triathletes, all wanting to help Team Sponge with the collective goal of building awareness around the sport and raising money for charity.
Firstly we welcome, ​Paul Lunn.​ Hailing from Peterborough, Paul applied to join Team Sponge in order to help raise the profile of triathlon. Paul says, "I want to give something back to the sport I have taken so much from over the last six years; to showcase and promote triathlon and encourage more participation from people, whatever their backgrounds." Paul finished second in his age group at Ironman Barcelona and 5th in his age group at Challenge Roth in 2016, and is now focusing on his first trip to Kona for the Ironman World Championships.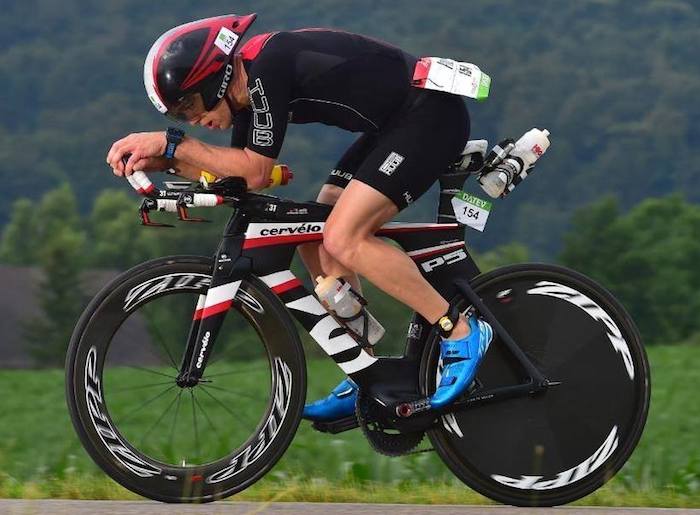 Next to join the unique team is ​Dave Phillips ​- a 36 year old Army Major serving at Army Headquarters in Hampshire. Dave has qualified for Middle Distance, Long Course and Aquathlon ETU and ITU events, and is currently widely regarded as the second fastest ever Army Ironman, clocking a time of 9hrs and 9 min at Ironman Kalmar, making him a strong contender for Kona.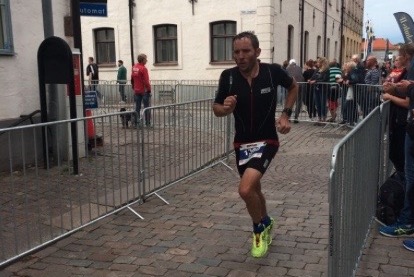 David Risebrow,​ our third member, says "I am absolutely thrilled to have been chosen to be part of Team Sponge. I'm not considering hanging up my speed shoes just yet so hope I can continue to be competitive in the Team Sponge race colours. I'm looking forward to the year ahead and helping spread the message of the Team."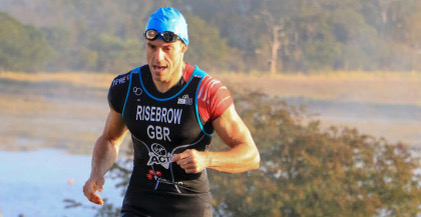 London based​ Nick de Bouillane ​is the team's next addition and, to quote Nick himself, is "the most English sounding Frenchman you'll ever meet." Nick only got into triathlon to get into shape, which resulted in him undertaking his first half Ironman in November 2012. Since then, he has completed 10 half-Ironmans including multiple age group podiums in Asia and qualifying for the Ironman 70.3 Worlds in Mont Tremblant, Canada in 2014.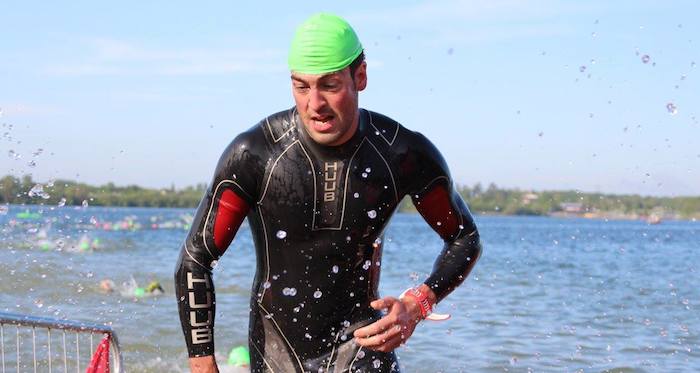 The final boy to join Team Sponge is ​James Eacott​ from Bath, who has recently returned to the sport after being sidelined for a year due to injury. James says "The opportunity to be part of a unit – a team – and to raise money for charities that help people get back into sport is just incredible."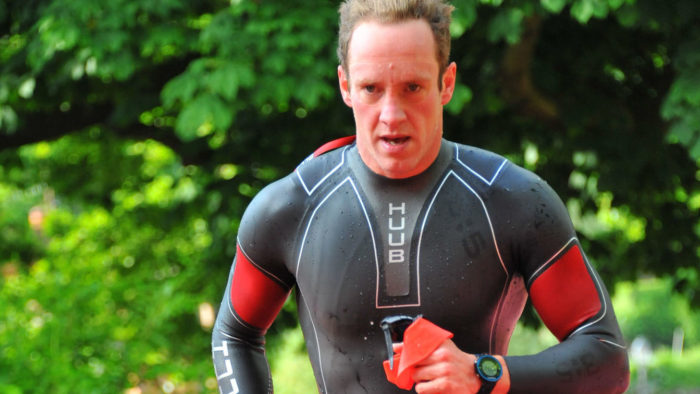 Georgie Rutherford​ joins Team Sponge after her 2016 season was abruptly brought to a halt following a car accident which resulted in a serious hip injury. For Georgie, 2017 is all about getting back in the race, "Being a part of Team Sponge is the perfect opportunity for me to return to racing and to also get back to being involved with the awesome tri community and support my fellow team members with their own race aspirations."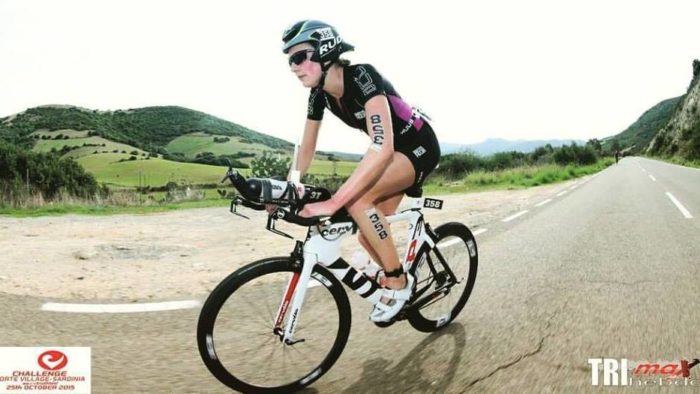 Next to be welcomed to the team is international sports presenter and amateur triathlete Joanne Murphy​. Having raced at all distances and levels of the sport since her first triathlon in Galway in 2009 to the full distance Challenge Roth in 2013, Joanne has experience in racing triathlon but you may also know her as the 'Irish voice of Ironman'. Her big racing focus for the year will be Ironman 70.3 Mallorca in May, an event she loves but hasn't raced since 2013. Team Sponge is thrilled to have her on board.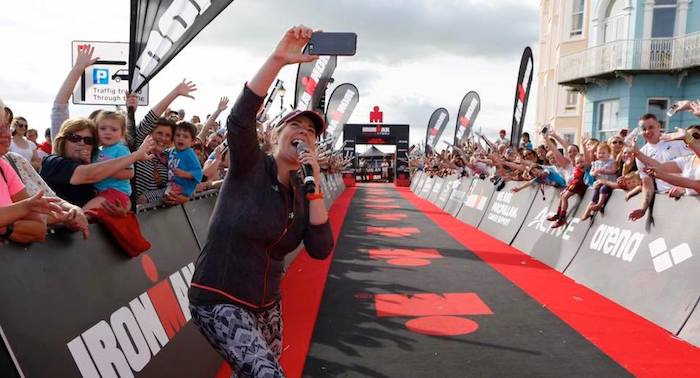 Finally, the team will be headed by current Ironman Age Group World Champion J​ane Hansom​, who says of the venture "I am delighted to announce the fantastic members of Team Sponge. Like me, we all love triathlon and truly want to give back to the sport which has given us so much." Jane's vision is to showcase triathlon as a friendly and accessible sport for all, as well as raise money for grassroots sport charities and thus, Team Sponge was born.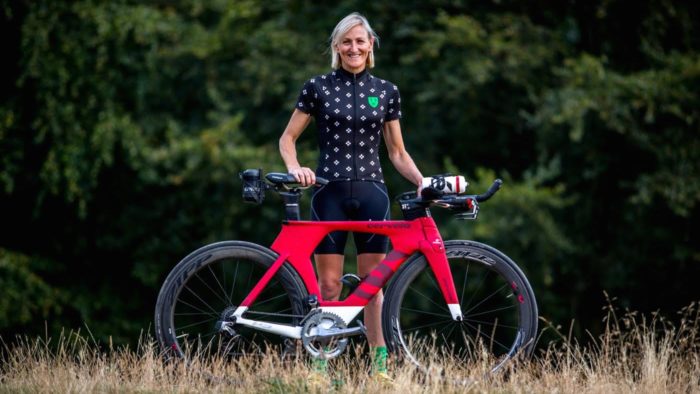 The remarkable athletes will collectively raise money for five worthy sporting charities throughout the year. The charities selected will build the profile for amateur sport and inspire people to get involved with supporting this at a community level. The chosen organisations will fall under three categories:
Youth
Disability
Encouraging people to get back into sport
These will be announced soon and we are welcoming suggestions from the world of triathlon.
Team Sponge would like to thank all its sponsors, without whom, our #TRIFORGOOD team would not have been possible. The team has secured sponsorship from Cervélo, Huub, Craft, On Running, CurraNZ, Superfeet, GU, Kitbrix, Erdinger, Fizik, and Bollé, all of which are in full support of the squad's charitable vision.
Team Sponge plans to expand beyond the core nine members in the very near future, so expect another announcement very soon!
To stay up to date with Team Sponge please visit w​ww.spongeraceteam.com.