The World Triathlon Championship Series Finals in Abu Dhabi provides the latest episode in what's been an incredible rivalry this season between Alex Yee and Hayden Wilde.
Going into the World Triathlon Championship Series Bermuda, Great Britain's Commonwealth Games champion, Yee, was sitting in fourth place in the Maurice Lacroix World Triathlon Championship Series Rankings.
While still 850 points behind the (absent in Bermuda) series leader, Wilde, control of the World Triathlon Championship was still potentially in his hands but fifth place on the day for Yee, 27 seconds down on a resurgent and impressive Vincent Luis, arguably now makes the new Super League Triathlon Championship Series winner Wilde favourite to add another title.
Whatever happens, the Yee-Wilde rivalry will surely add another chapter in Abu Dhabi.
As we stand
Heading into Bermuda, Yee's WTCS points were not a full representation of his season. Three wins from three starts – Yokohama, Montreal and Cagliari – was evidence of his form, but a 'best four results plus the Grand Final' points structure left him one race short – and Bermuda the final opportunity to plug the gap. That crash in Leeds being the key factor, the resulting DNF which could prove costly.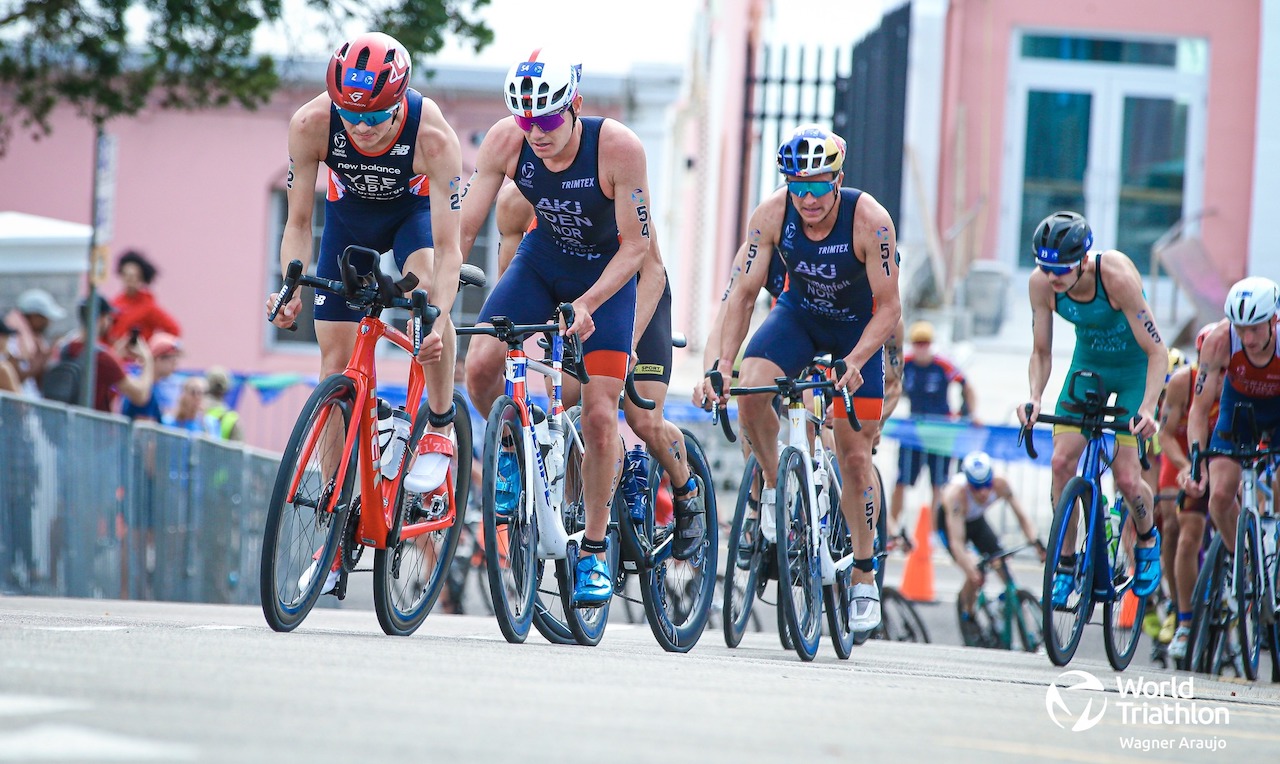 A win in Bermuda would have solved all of that, with another 1000 points taking him to the UAE and the Championships Finals in Abu Dhabi in prime position and maximum points.
Fifth in Bermuda however netted 732 WTCS points, which leaves the Men's Elite Rankings as follows:
1. Hayden Wilde (NZL) – 3850
2. Alex Yee (GBR) – 3732
3. Leo Bergere (FRA) – 3493
4. Jelle Geens (BEL) – 3314
5. Vincent Luis (FRA) – 3098
What's the (Abu Dhabi) story?
In simple terms, Alex is likely to need to need some help, as simply beating Wilde in Abu Dhabi, won't be enough… unless someone else beats him too.
Points for victory at Yas Marina increase to 1250 (from 1000) for the Championship Finals, and with each subsequent place receiving a deduction of 7.5%, even the difference between first and second (1250 – 1156 = 94) is less than Wilde's advantage currently (118).
Thus, even if Alex wins, then Wilde would still be the champion if he were to take silver behind his friend and rival. If he slips to third with Yee topping the podium, the Brit takes the crown.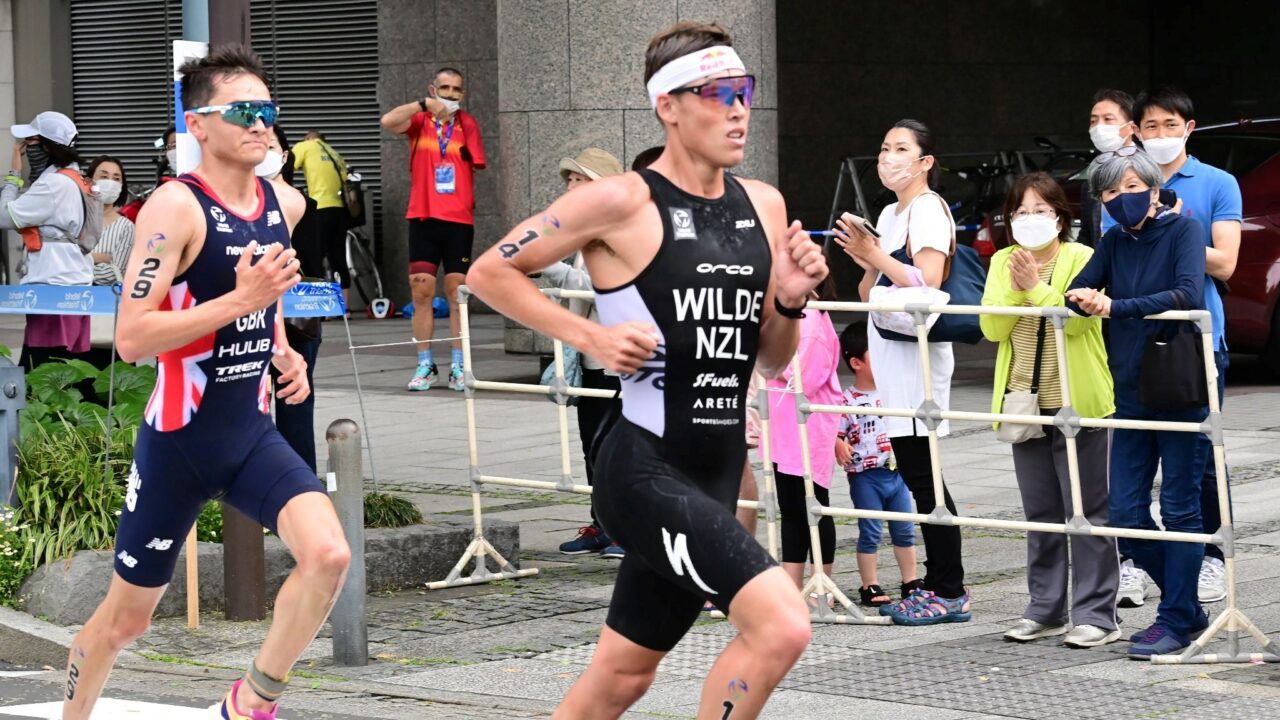 In a similar manner, the points differences between, 2nd/4th, 3rd/5th, 4th/6th, 5th/7th and 6th/8th would also be enough for Yee to surpass the points total of Wilde… but not necessarily enough to win in every case!
Can the outsider win?
It seems unlikely, but Leo Bergere could still take the title. Currently on 3493 points, victory in Abu Dhabi (and he is yet to win a WTCS race, despite his podium consistency), means that his maximum possible score is 4743.
However, if he was to win and Yee was to finish fourth or lower, and Wilde was to finish sixth or lower, the Frenchman could take to crown that has been contested in a season that started in September 2021.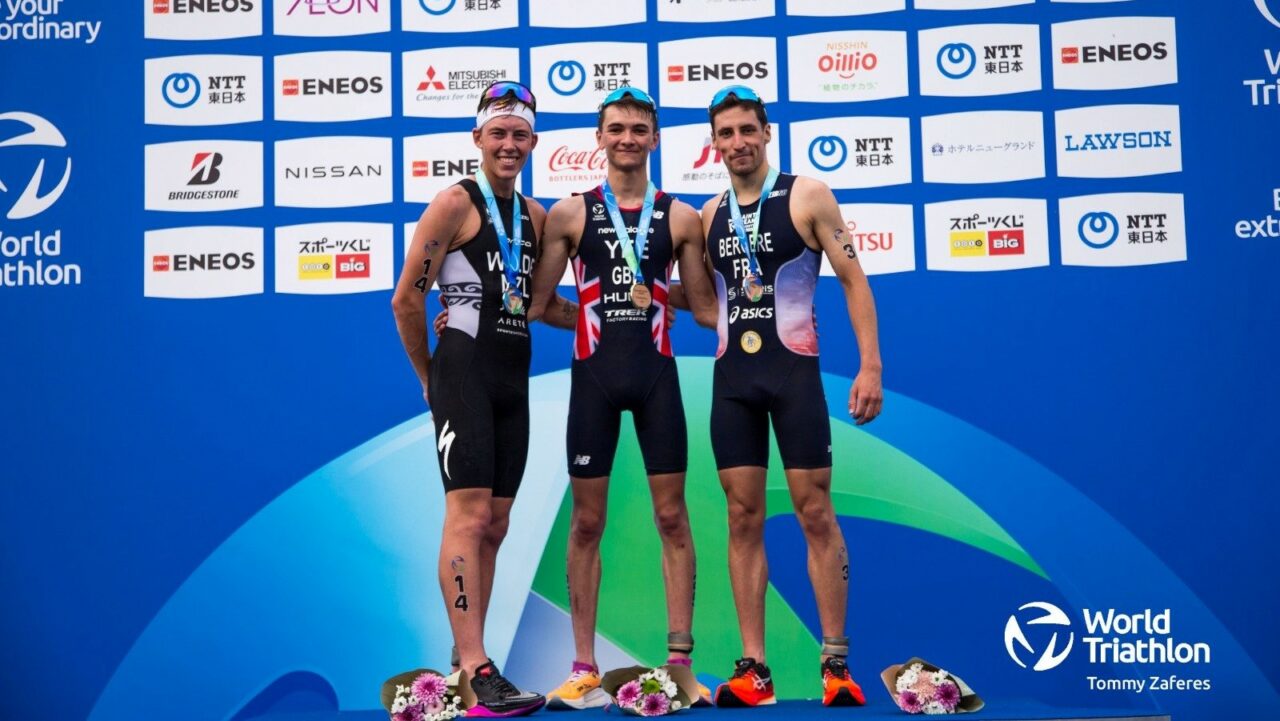 Gamble pays off
Having raced last weekend at the Super League Triathlon Final in NEOM, Hayden Wilde stuck with his decision – as was the case for Cagliari – to skip the last two WTCS races, and focus on winning SLT and being all-in for the final showdown in Abu Dhabi.
It could have have been a risk, but the cards have fallen in his favour. Already basing himself out in Abu Dhabi in preparation for the final race of the year, with the destination of the title in his own hands, he will start as the favourite later this month to take over the mantle of World Triathlon Champion from Kristian Blummenfelt.
Results in Bermuda however will mean that absolutely nothing can be taken for granted and competition is arguably as strong as ever. It should be a cracker.