Before savouring his own superb victory in the Paris Test Event which booked his Olympics spot, Alex Yee admitted he was "gutted" for great rival Hayden Wilde who saw his race ended by injury.
The two have enjoyed some spectacular battles over the last couple of seasons – with various sporting gestures underlining the mutual respect.
And that was evident after Yee powered to a dominant victory a year out from the Olympics as Wilde was forced out early on the run.
'It's never the way you want a race to go'
"First of all, I'm just sorry for Hayden," Yee told World Triathlon's Doug Gray.
"It's never the way you want a race to go. Obviously, he was fighting fit until this morning, so I'm gutted for him."
Talking through his own race, which saw him high up in the swim and then in the front group on the bike before it all came together, he added: "I'm just happy to first of all be able to race on a course like this and secondly, to race that way.
"I was just buzzing to have a good swim. I've been feeling absolutely horrible in the pool the last few weeks, so I'm glad I actually was able to put something representative together of the hard work I've been putting in.
"[On the bike] I was all in to trying to help us stay away, but it didn't seem like everyone was too motivated to stay away, so what can you do? These things happen."
And referencing the technical bike course, the Brit added: "I think it was just every time the road narrowed or we kinked or something like that, it's always coming together. But I think everyone stayed on. That's the main thing. Everyone felt very considerate of each other. It's just good to be racing with such a good group of guys."
Silky smooth on the run
After Olympic champion Kristian Blummenfelt and Morgan Pearson took it to him early on the run, Yee assumed control and never looked in any danger thereafter, clocking exactly 29 minutes for the 10km despite coasting home in the closing stages.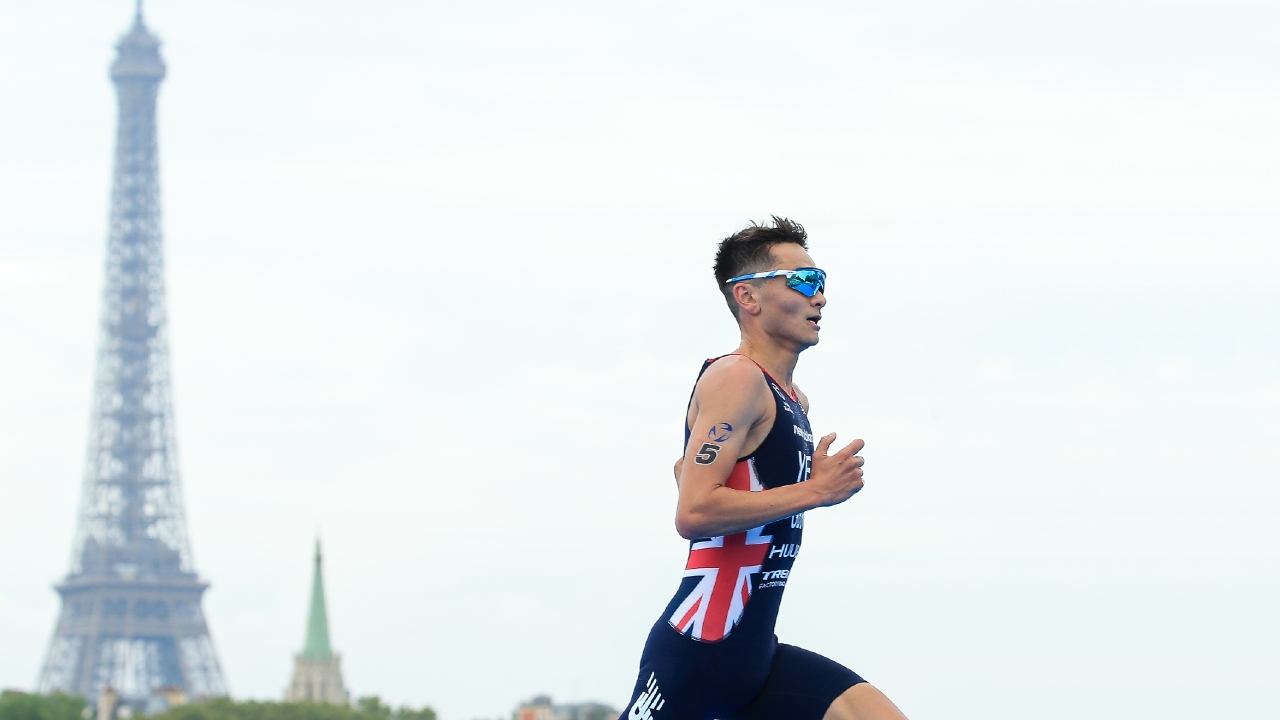 Though he admitted: "Yeah, I pushed that middle three k of the run. That was kind of where I think I really put an effort in and then by the end I was having to do a bit of management because I was starting to die a little bit.
"But, I mean, it's tough, the Olympic distance. It's relentless from the start."
The victory saw Yee move to the top of the WTCS overall standings ahead of the Grand Final in Pontevedra and he added: "It should definitely be a good shootout as there must be a few of us in the mix, so just excited to have that to look forward to and do my best."
WTCS Standings after the race
1. Alex Yee (GBR) – 3498.67pts
2. Hayden Wilde (NZL) – 3441.72pts
3. Vasco Vilaca (POR) – 3283.76pts
4. Léo Bergere (FRA) – 3013.56pts
5. Dorian Coninx (FRA) – 2987.60pts