Professional triathletes Alistair Brownlee and Ruth Astle took a break from their normal race routine as they rode in the prestigious Gralloch Gravel bike race at the weekend.
Double Olympic champion Brownlee began his triathlon season at the PTO European Open in Ibiza a fortnight ago, leading a stellar field in the early stages of the run before finishing sixth.
And then he ventured off-road, taking part in his first-ever XTERRA event at Weston Park, Staffordshire where he ran out the winner after a good battle with France's Maxim Chane, the reigning XTERRA Short Track series champion.
Astle, who won IRONMAN Israel at the end of last season to book her Kona slot, has been troubled by a calf injury lately which has limited the amount of running she can do, but she's taken the opportunity to mix up her bike training.
And the pair both have winning form on gravel too, claiming the titles in the 19-34 age group at the British Gravel Championships in 2021.
Brownlee in the mix
And on Saturday they were at Gatehouse of Fleet for the first UCI Gravel World Series event ever hosted in Britain.
Almost entirely off road, riders tackled 113km across the hills of the Galloway Forest Park on some of the best gravel in the UK.
It proved an enjoyable if slightly frustrating day for both of them – Brownlee, who finished in the top 10 in Spain's iconic Badlands gravel race a couple of years ago, was right in the mix at the front of the men's race up to and including the seventh of 10 checkpoints.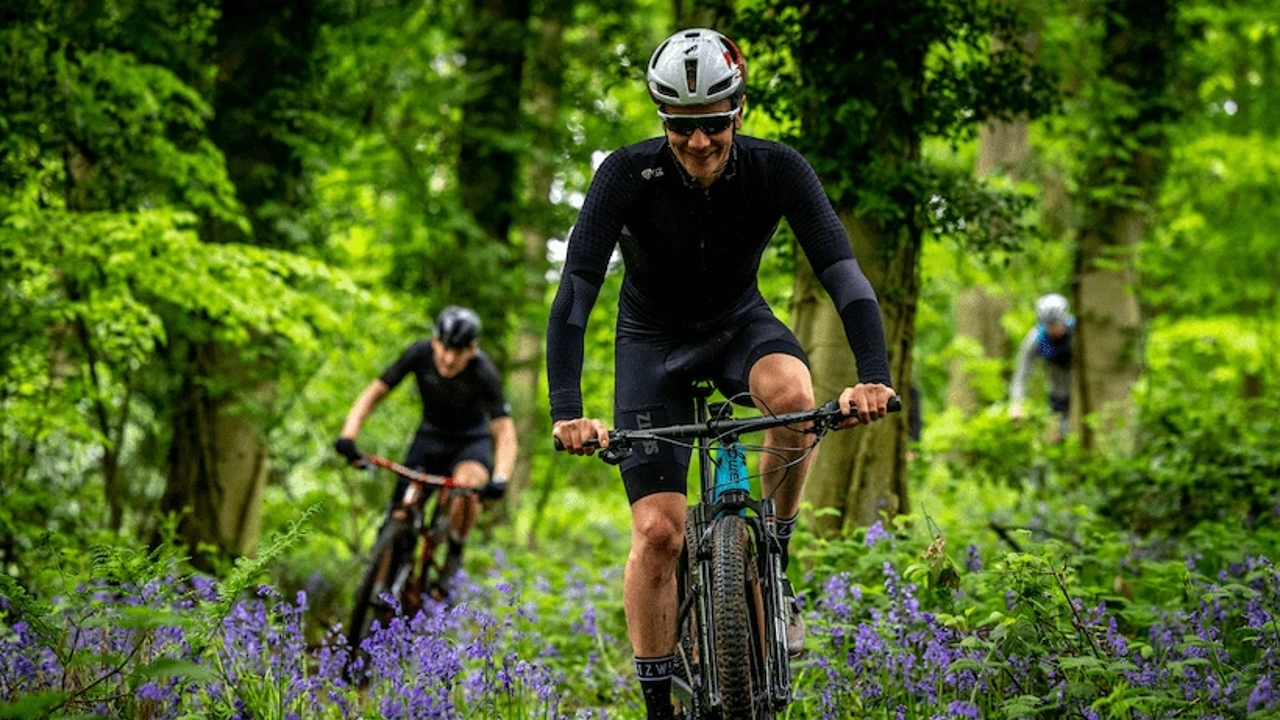 His time at that point was 2:00:23 and he was in a three-man chase group just behind leader Connor Swift, a pro cyclist with the INEOS Grenadiers who had just broken clear.
Swift rides on the road with INEOS team-mate Cameron Wurf – who was taking the third and final place on the podium at IRONMAN Lanzarote at the same time – would go on to register a clear-cut victory by nearly seven minutes from fellow Brit Sam Culverwell, with Belgium's Kevin Panhuyzen in third as Brownlee dropped back.
Astle out of luck
Meanwhile Astle picked up some Strava crowns but also plenty of bad luck, saying on her Instagram feed: "Legs were there, bike skills and luck weren't!
"Couple of crashes (all ok and both 100% my fault) and then a puncture when I'd ridden back up to the main chase group – frustrating but otherwise great day out."
Victory in the women's race went to pro cycling star Tiffany Cromwell, with the Aussie in a class of her own and nearly 10 minutes ahead of runner-up Amelia Mitchell (GBR), with Svenja Betz (GER) in third.
Formula 1 star Bottas swaps four wheels for two
And on hand for Cromwell's win was her partner, Formula 1 driver Valtteri Bottas.
He had an unexpected free weekend after the Emilia Romagna Grand Prix in Italy was cancelled because of devastating flooding in the region.
And he took the opportunity to ride the event himself, posting on Instagram: "Solid day out 🚲
"Really enjoyed challenging myself… I think I was 114th out of 1000+ starters overall 🏴󠁧󠁢󠁳󠁣󠁴󠁿
"Hero @tiffanycromwell won the women's category 🥇
"Most important: we had a great day out!"