Last week's announcement of some stellar fields at the 2022 edition of the DATEV Challenge Roth will ensure that there is another great event to look forward to in Germany on Sunday July 3 2022.
Always a celebration of triathlon, the event will also be something of a farewell party for Andreas Böcherer. The German, who turns 39 next week, announced on his Instagram feed that the race would be his final long distance Pro start:
Time to finish with a bang 💥
..
After 15 years racing as a pro athlete it is time to move on-
And a huge farewell party 🤗
..
I will be racing @challengeroth as my last full distance race as a pro athlete – thank you @felix_walchshoefer for inviting a stellar field 👌
Top performer
When your racing career has been alongside the likes of legendary multiple World Champions such as Jan Frodeno, Sebastian Kienle and Patrick Lange to name just three, it's quite a challenge to standout as a German athlete – but Böcherer has had plenty of success and top performances of his own.
Less than 12 months ago he won IRONMAN Lanzarote and he also landed IRONMAN Emilia-Romagna, Italy in 2018.
The IRONMAN European Championship, Frankfurt has been a regular on his annual schedule in years past, where he has finished second twice to Kienle (2016 and 2017) and third (behind Frodeno and Kienle, in 2015).
His best IRONMAN World Championship finish in Hawaii came in 2016, where his fifth place was on a day which saw German athletes fill five of the top seven places in the Men's Pro race.
Andi took victory at the IRONMAN 70.3 European Champion in 2011 (Wiesbaden) and won several German titles over the middle distance too, along with further successes on the Challenge Family and IRONMAN 70.3 circuits.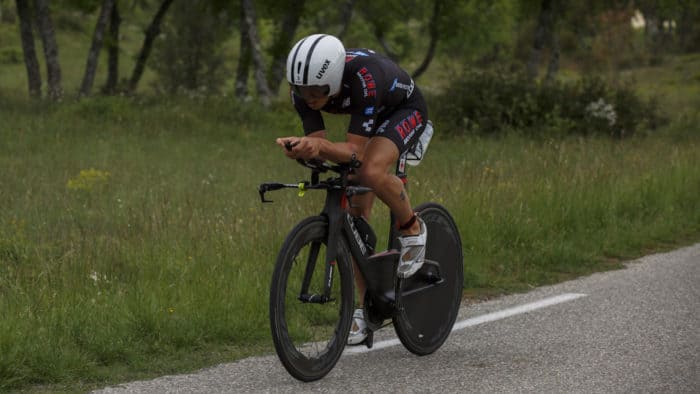 What's next?
With a degree in Mathematics, Böcherer is unlikely to be short of options after his professional racing career.
He already combines his sporting and academic skills as a programmer with Athletica, the artificial intelligence coaching technology firm, which is also backed by Alistair Brownlee.