Anne Haug says a potential new full distance record time "won't be a topic" at Challenge Roth on Sunday as she focuses solely on retaining her title.
The German claimed a dominant victory at Roth in 2021, and since placed third in the IRONMAN World Championship at St. George earlier this year.
The 2019 IRONMAN Kona winner has been tipped to challenge the fastest-ever women's iron-distance time, a 8:18:13 set by Chrissie Wellington at the same race in 2011. A mark which Laura Philipp came within seven seconds of eclipsing in Hamburg earlier this month.
However, Haug refused to get carried away with such talk, asserting instead that she will be simply running her usual race in her homeland.
Haug on record talk
"I know what's possible on this course and I want to share at the least the same performance which puts pressure on me of course," she said.
"The world record shouldn't a topic on Sunday as if you get into the race with this in mind it can be a disadvantage – I have to do my own race.
"We have other great athletes in the field and I want to just give my best and we'll just have to see what happens.
"You can't force a world record, you have to see what happens on the day – in long-distance racing there are a hundreds of thousands of possibilities and they all have to fit together to get the best race."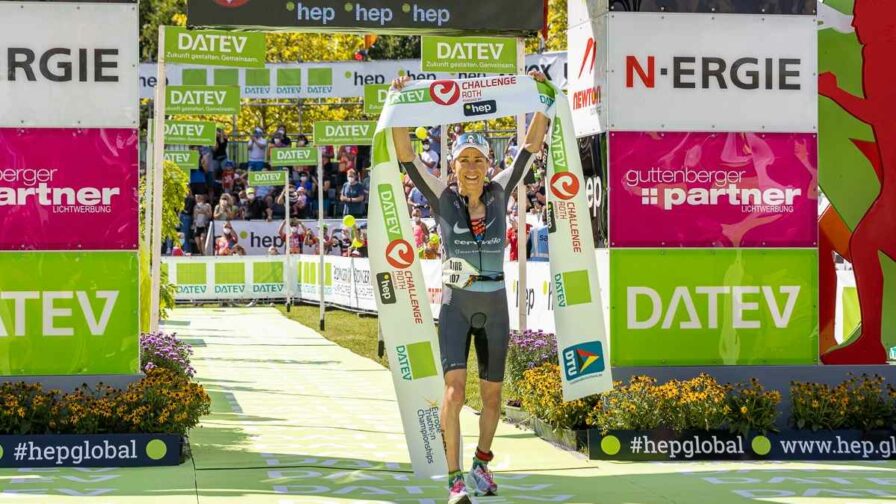 Home fans
More important than records to Haug is the chance to experience again one of triathlon's truly great events.
"I think the spectators will surpass all my expectations and I think they will really support me plus I can't wait to experience Solararberg," she said.
"To have a race close to home gives you special motivation and extra energy. Roth is just as important to me as the world championships.
"I'll do what I can and the fastest woman will win – we can't do more than that!"