Super League Triathlon's expert trio of Tim Don, Annie Emmerson and Chris McCormack consider Frenchman Aurelien Raphael and Great Britain's Jess Learmonth as the lead contenders to lift the Arena Games Singapore title.
Heading into the final event of the three race series, it is all to play for as there are double points on offer – with the men's and women's esports World Champions set to be crowned this weekend.
One the women's side, Beth Potter and Cassandre Beaugrand lead the standings with 250 points each, followed by Lena Meissner on 231, Anabel Knoll and Learmonth on 214 and Georgia Taylor-Brown on 198.
In the men's standing, Raphael and Justus Nieschlag share pole position on 250 points each, followed by Alex Yee and Max Stapley on 231 and Nicolo Strada on 214.
With 500 points available for victory in Singapore, the World Championship is anyone's to grab.
Swim key for Learmonth
Speaking on the Short Chute Podcast hosted by Will McCloy, the trio of Don, Emmerson and McCormack gave their predictions for the season finale:
"I am going to go with Learmonth to win it," explained McCormack. "I think she prefers this style for racing, she is such a strong competitor across the board but her swim is great.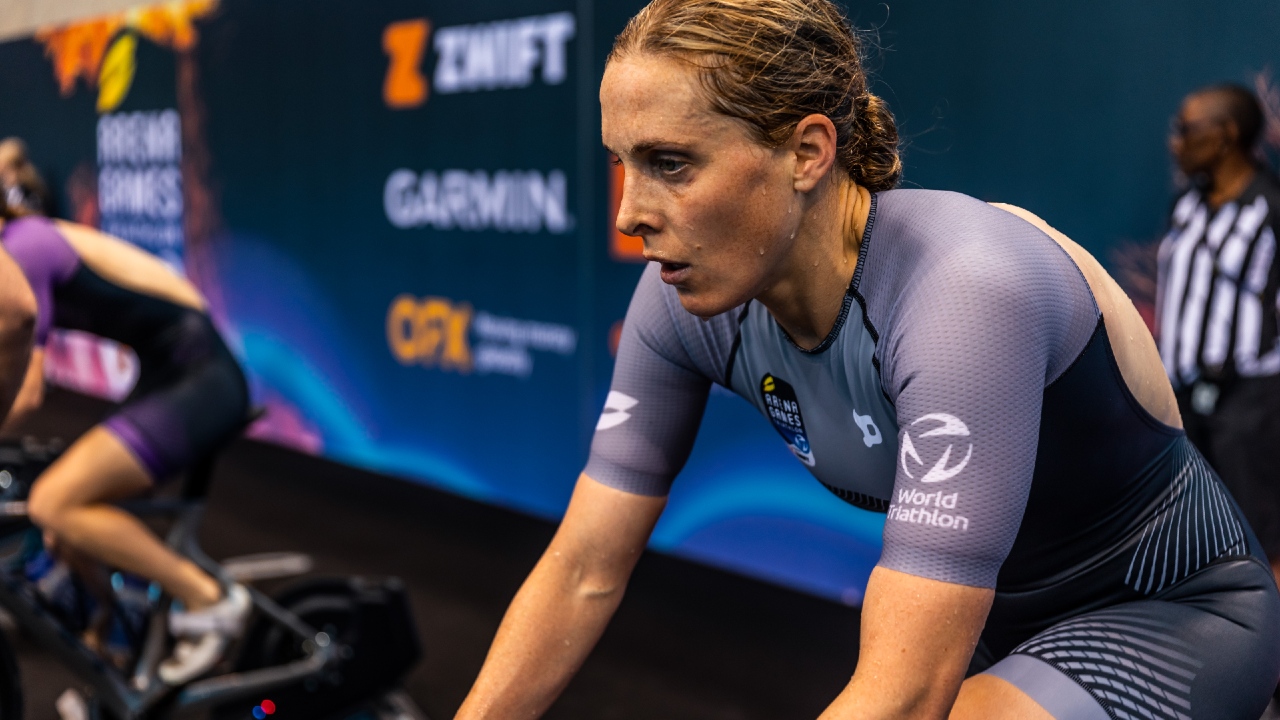 "To that first swim buoy is going to be very difficult – it's a very, very tight turn, you've got 8-10 athletes going round that first turn and she will be clear.
"I think it's going to bank up and I think it is going to give her the advantage to escape on the bike – she has so much power on the bike and you've seen when you get Jess Learmonth in front she is very quick.
"I was looking at how many seconds Jess was behind Beaugrand – in London – and she was 43 seconds down, but let's not forget Jess had a really bad weekend."
"I'm just backing what Macca said there about Jess," added Emmerson, "she raced that half IRONMAN a few weeks ago and her body took a lot more time to recover that I think she would have liked so I think she'll be back on fire."
There was pretty much full agreement from Don who said: "Jess likes leading, she'll get out there and Beth Potter hasn't transferred her swim to open water, I think she will be on the back foot.
"The smart money is on Jess… who has also got room to improve her transitions which is only going to benefit her, but yeah I think it is going to be a close race but with Jess winning the race."
Raphael to lead the men
"On the men's side I am going to with the Frenchman [Aurelien Raphael] to just tap out Alex Yee and Justus Nieschlag, said McCormack.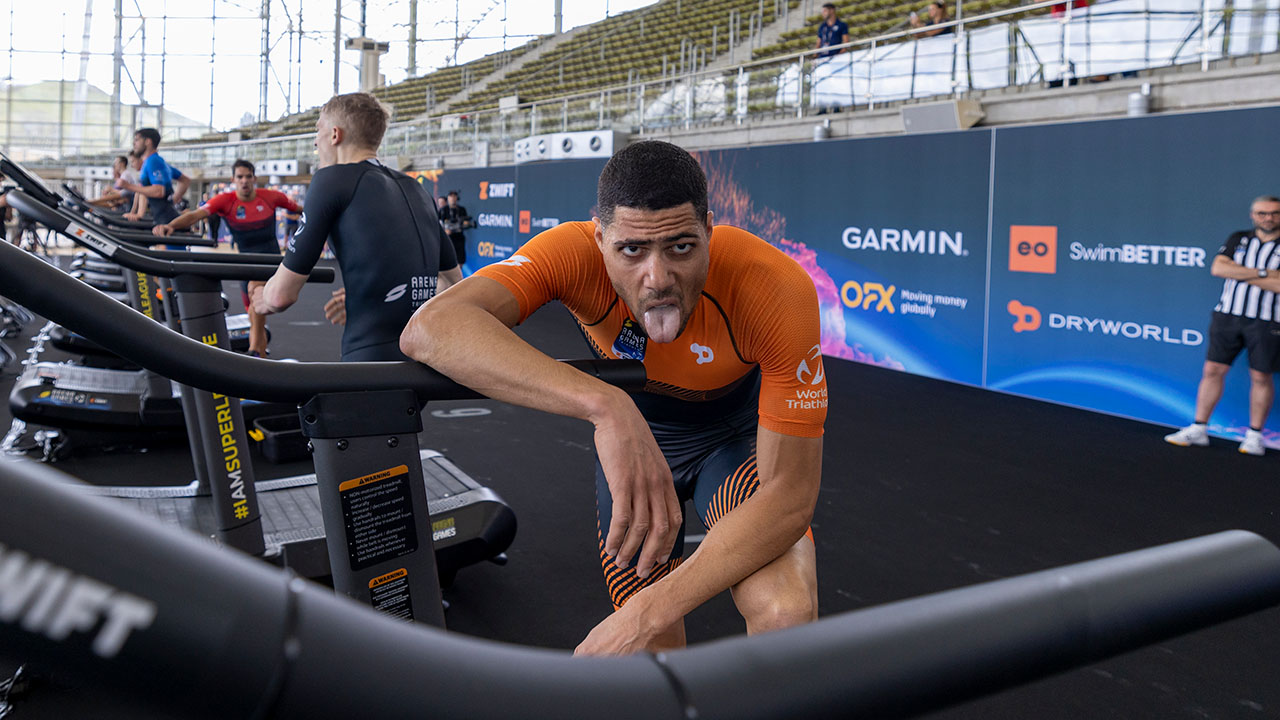 "I am with you with Aurelien as well, definitely," added Emmerson.
"Aurelien Raphael and Justus Nieschlag they are the top boys at the moment," chipped in host McCloy.
"Max Stapley and Alex Yee are right behind them, they'll both be there as well. Marten Van Riel and Hayden Wilde come into to mix things up – Van Riel had a poor race in Munich and Wilde hasn't raced at all – they are on zero points but they could deny these guys a world championship title.
"I think Van Riel is going to do more than Wilde, but I am going to stick with Aurelien Raphael to win this, he's got a big, big point to prove, he is going to set it up in the swim and it's going to be a chase for silver and bronze between Yee and Nieschlag," reckoned McCormack.
"I want Nieschlag to win the whole thing," said Don, "he was so surprised when he gets there, although it is hard to go against Raphael, 34 years of age, he just loves it."