While half the distance, the terrain of Saturday's racing at IRONMAN 70.3 Lanzarote will surely have provided plenty of race-specific preparation for the upcoming IRONMAN World Championship in St George, for the top two finishers of Katrina Matthews and Anne Haug.
Much like Utah-bound Kyle Smith in the men's race, there will be lots of confidence gained but perhaps more importantly for both, feedback and learnings recorded, in order to optimise training and preparations over the next seven weeks. Nobody wants to be at 100% just yet.
They were joined on the podium by Jessica Learmonth (who won't be in St George – at least, not in May…), and here's the roundup on their post-race reactions.
Eyes on the (main) prize for Matthews
Kat was, quite rightly, very content with her season opener – while at the same time having her focus firmly set on Utah:
On her Instagram feed post-race, she said:
A friend: "You don't get to beat a reigning World Champion every day!" 🤩😅
To be fully savoured, but also packaged up tightly if you want to achieve more!
7 weeks until the real test 🏜
THANK YOU ALL SO much for your support. Totally overwhelmed with everyone's messages! I'm getting through them 😍 in between 🍾 and the hot tub.
Thank you!!
Already ranked at #9 in the PTO's rankings ahead of the race (and possibly higher after this), a strong performance from Matthews really shouldn't be a surprise to anyone. Still, there's nothing like delivering out on the course, and with a huge season ahead of us, Matthews is in prime position.
First test for Anne Haug
Germany's Anne Haug has ascended the highest peak in the sport, and as a result of the global pandemic, remains the defending IRONMAN World Champion following her impressive 2019 win in Kona.
Speaking last week to Mark Allen on our Road to St George series, Haug revealed that Lanzarote would the first of two preparation races – the second to follow at Challenge Salou – with Saturday's race something of a test to see how racing straight from altitude would work for her.
It was a solid day for the German, but she was glowing in her praise of how Matthews took total control of the race on Saturday:
Tough day at the office today and got demonstrated how someone can ride a bike. Outstanding performance from @katr_matthews. Congrats also to @jesslearmonth for her great debut at Ironman racing.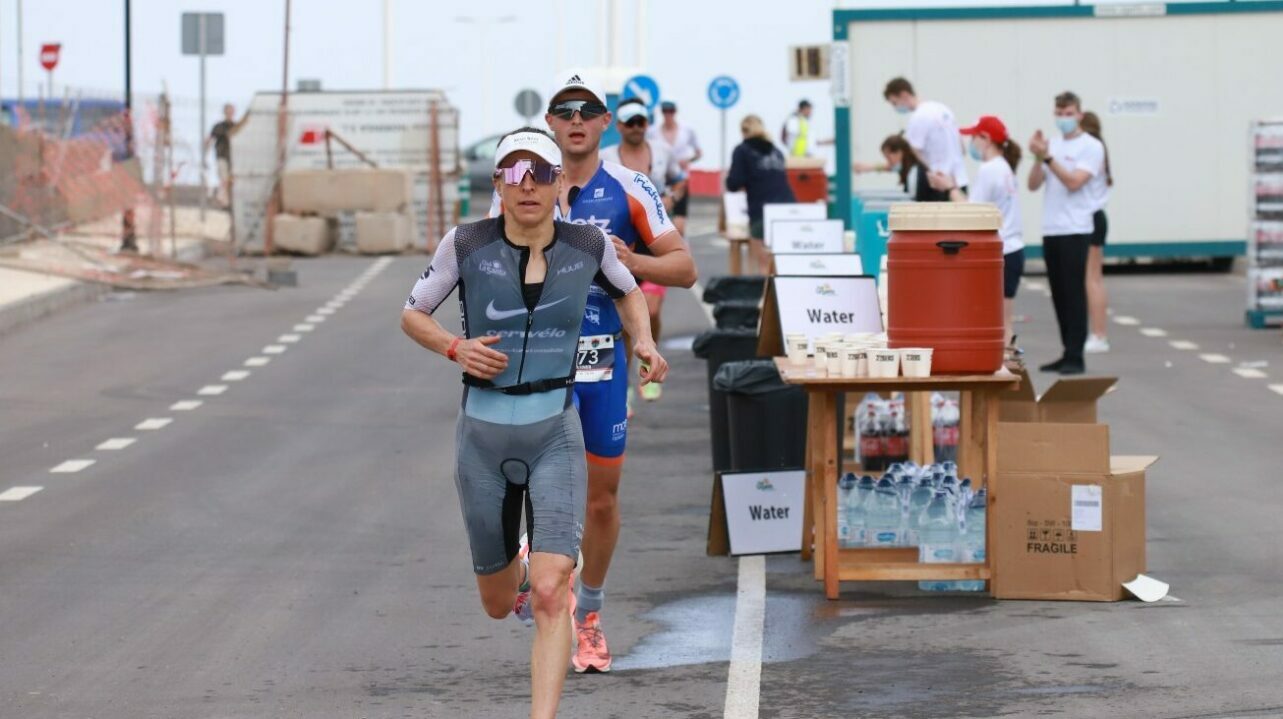 Learmonth's debut
As for Olympic Mixed Relay gold medallist, Jessica Learmonth, a debut podium in her first 70.3 – including qualification for the World Championship in St George on October 28, was a positive start in this style of racing.
"I enjoyed it! I like the longer stuff, but I need to practice a lot more in the TT position. My body didn't enjoy it as much though! I'd done about 20-30mins prior to the race in the aero position, so to do two and a half hours at 260 watts was too much for it!
"It was a tough course. I think I could have picked an easier race for my first one, but I thought I might as well get involved. It also goes well with my winter training. We were doing a lot of build runs and the like, so I didn't change too much of my training for it.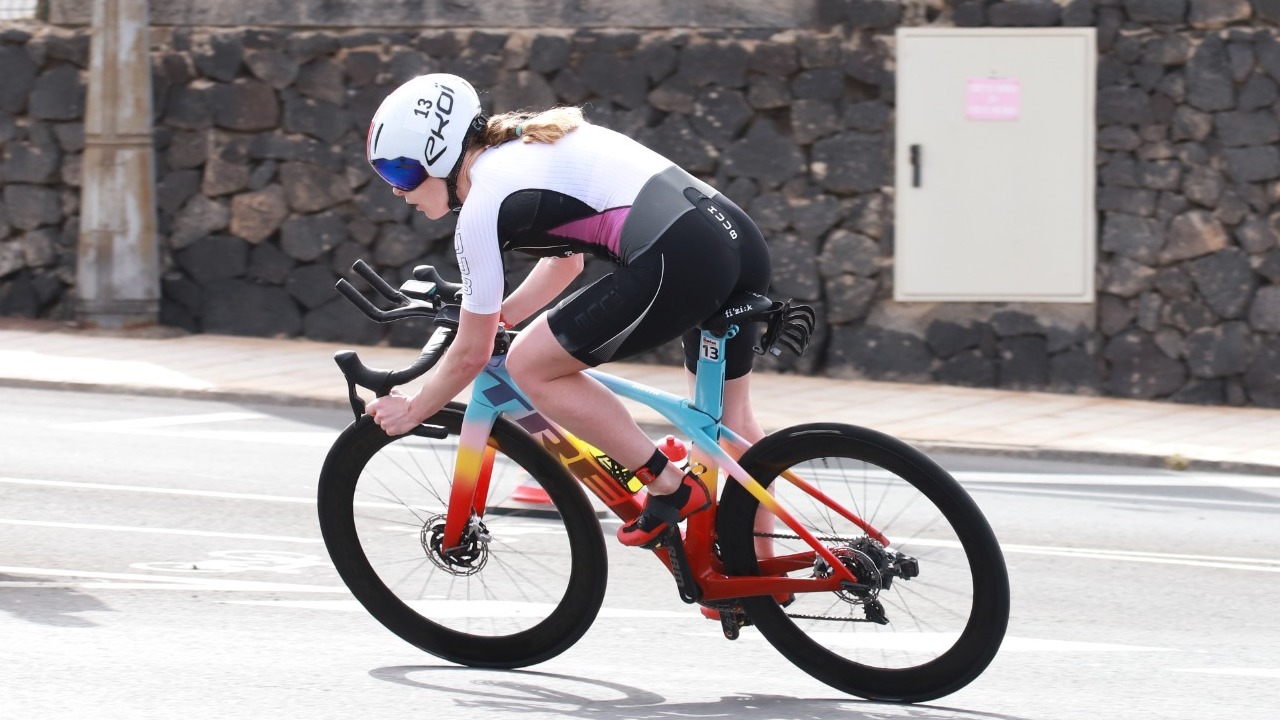 "Training has been really good. Touch wood, I'm injury free, and this fitted nicely in a gap. If I'd not done this one, then with the World Series and potentially Commonwealth Games, there'd be no other chance. I'll go back now, have an easy week and crack on to Yokohama."
With shades of Taylor Knibb 2021, Learmonth's debut was on her Trek road bike with the addition of some aero bars.
"It was a bit frustrating being on a road bike on the descents. I'd catch a lot of men on the climbs and they'd literally be gone for dust as soon as we went downhill!"
We look forward now to the weekend of 2-3 April 2022, where a weekend triple of races – IRONMAN 70.3 Oceanside, IRONMAN South Africa and Challenge Salou – will reveal more insights into the fitness and form of some of the best in the sport.