The Arena Games will go to the next level in 2022 with official World Championship status and an esports World Championship Series.
That's the highlight reel summary of news released this week on a partnership between World Triathlon and Super League Triathlon.
'Esports is here and it's not going away' is a term I've used frequently on this site over recent years, and this is further proof of that. This time, with a formal seal of approval from the governing body of the sport.
The concept is that the 'Arena Games Triathlon powered by Zwift' will become a series of events, with the winners earning official World Championship title status. We have seen similar approaches recently from British Cycling and the UCI among others, and now triathlon will be joining that theme.
The Arena Games
First held in Rotterdam in 2020, the SLT Arena Games is a real-life / virtual hybrid event, combining pool swimming alongside smart trainer cycling and treadmill running, the latter pair facilitated by integration with the Zwift platform.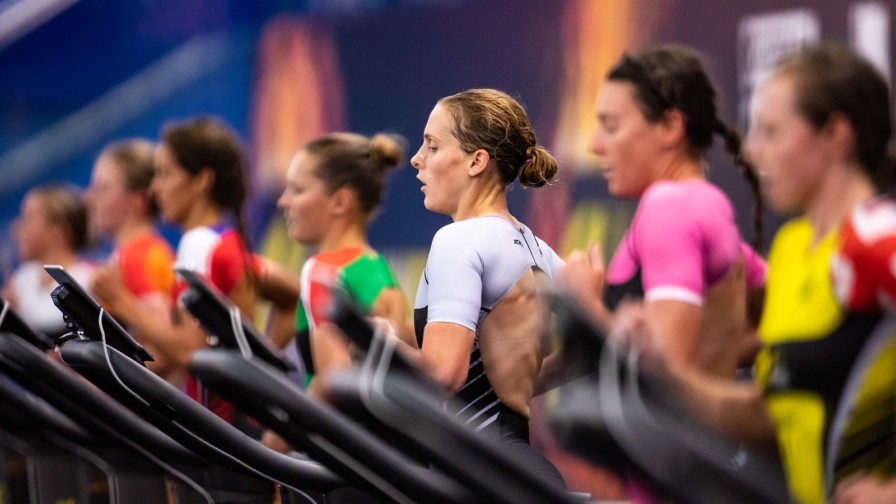 Initially introduced to enable some racing action to happen under the restrictions of COVID, the format returned earlier this year with events in London and a return to Rotterdam. Both featured strong fields and close racing, with the broadcast product being for some surprisingly good too given the static nature of two of the disciplines.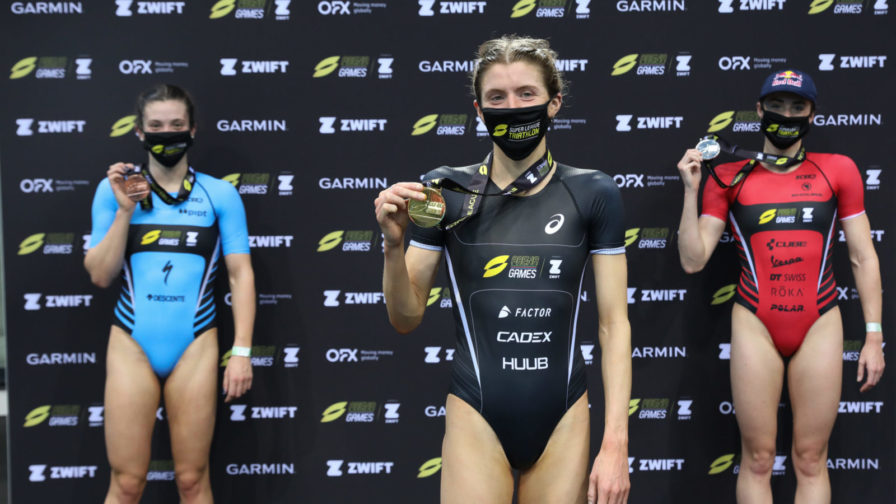 I was one of the very few who were able to be on site for the London edition, and post-race I wrote the following:
"Having watched Rotterdam last year on broadcast and London in person, I really do think that the 'Arena Games' concept has legs, beyond simply a COVID-world. I certainly hope so, because the thought of that event with 2,000+ on-site triathlon fans making a huge noise, in addition to the disco beats, would provide a fantastic atmosphere.
"Would that be possible? Honestly, I think you could ticket this experience and sell out within hours. Is it popular? Well, speaking to one of the event directors, they were recruiting for 14 volunteers slots to help. Within a day of putting out the application form, they had close on 300 people wanting to help!"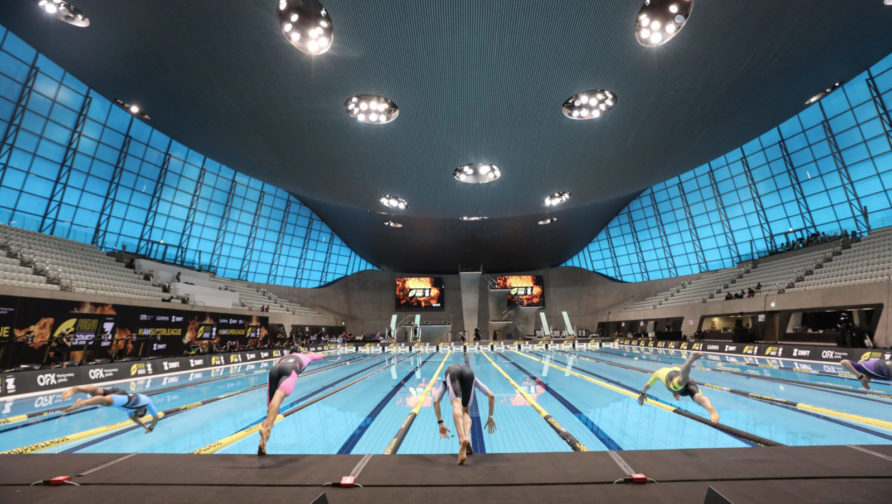 With the benefit of hindsight, this week's news has a lot of merit – though in this instance I can't say it was one that I saw coming.
Award winning
Up close and personal, you get to see that there is an awful lot that goes on behind the scenes – technically – to make something like the Arena Games 'work'. It is very impressive. The Super League Triathlon team efforts have been recognised this year with the Sports Industry Awards title for Cutting Edge Events and the Sports Business Award 2021 for Most Innovative Business Response to COVID 19.
Partnership
World Triathlon and Super League Triathlon have had a 'Memorandum of Understanding' in place since March 2018 – and coincidentally I was in Moscow hosting the event where is was signed. In this instance, this link-up would suggest that was about more than just words. Whatever your views on esports as a concept, they deserve credit for that.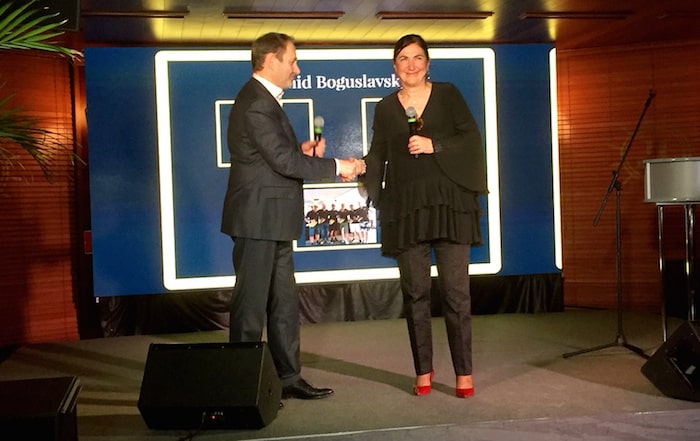 Marisol Casado, World Triathlon President and IOC member, said: "We are absolutely delighted with this partnership. Both organisations have been working hard and investing significant resources to evolve our sport, growing audiences, and giving the athletes the best stages on which to perform at their best. So it is only natural for both World Triathlon and Super League to invest and work together. I am absolutely convinced that the Arena Games Triathlon will be a fantastic event for athletes, broadcasters, sponsors and fans alike."
Super League Triathlon co-founder and Chairman, Leonid Boguslavsky, added: "When I was a kid I had a dream to create a new sport discipline. This is why I am very proud that we have created the Arena Games Triathlon format using innovative tech from Zwift. It will inspire many athletes as well as organisers to roll out this format to many countries and cities since it does not depend on weather or venue restrictions, and triathlon as a sport will grow much faster both for athletes and media."
When? Where? What?
There is no news as yet in terms of details, other than a 'first official World Champions set to be crowned in 2022″ in the news release.
Given that the Super League Triathlon offices are based in London, a successful event has already been held at an (Olympic venue) in the city and the status of London as both an international destination and travel hub, I would certainly not be surprised if a return the London Aquatics Centre next year is all but guaranteed.
The 2022 season potentially provide a lot of options – and some tough decisions for elite athletes – with the World Triathlon Series, Super League Triathlon Championship Series and now Arena Games Triathlon Series – alongside World Triathlon Cup, European Triathlon Cup, French Grand Prix, Bundesliga and more.
Perhaps it's all a plan to find a format, finally, that they don't think Kristian Blummenfelt can win….!