Kristian Blummenfelt has just about done it all in the last 12 months – no title, no event, no triathlon distance appears to be safe from the Norwegian megastar.
On Sunday in Germany the 28-year-old from Bergen did it again, smashing through Sub7 by winning a terrific duel with Joe Skipper in an epic time of 6:44:25.
The past year have been about as good as it gets in triathlon terms for Blummenfelt:
Chris McCormack knows a racer when he sees one, and he was gushing again in praise of 'Big Blu' during the official broadcast in Germany.
Macca on Blu Sub7
He said: "He'd be an amazing poker player, he looks exactly the same at the start of the marathon as he does at the end. He's very metronomic – this is probably the best he's looked in a marathon.
"In Utah a few weeks ago, it was a very different course, but he didn't look as flowy as he does here. He sort of rolls as he runs, he's got that rolling, running rhythm."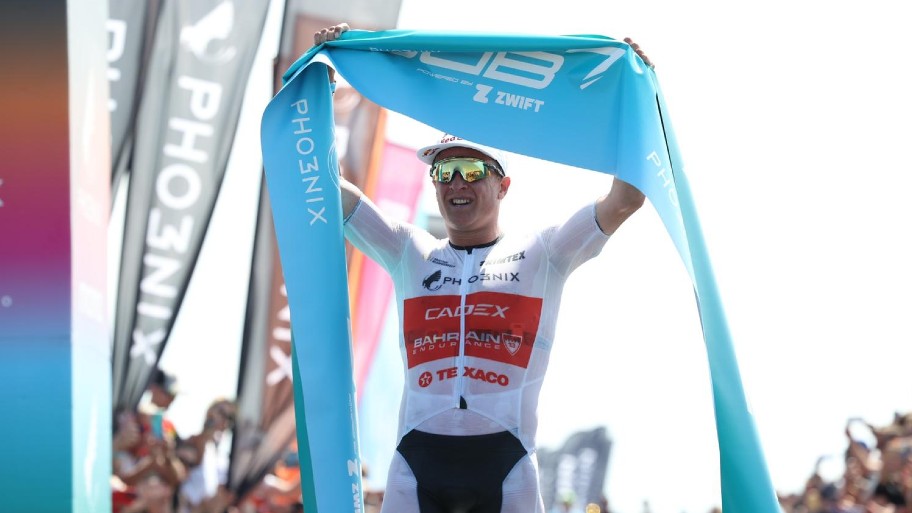 McCormack also took issue with any experts who say Blummenfelt is very beatable – clearly it's not a view he puts much store in. He also believes the range displayed by the Norwegian in recent months is like nothing the sport has seen before.
A range like no other
"Anyone who says he's easy beatable, please explain how. He hasn't lost a race since I cannot remember. He lost a Super League event.
"His range is like no other athlete on the planet now. He's racing events that are events that are 10 minutes long at Super League and being competitive against the best in the world. And he's coming out and breaking seven hours in an iron distance.
"There's never been a range like this in the sport. There have been athletes that have progressed up and got better with age and moved up. But never an athlete who has been able to switch and change between race distances."
Blummenfelt 'a bulldozer'
Cycling star Robbie McEwen described Blummenfelt as "a bulldozer" during Sunday's broadcast, a description McCormack very much agreed with.
"What I love is he has the body shape, that if you have that body shape and you presented him, and you said you wanted to be a runner, an endurance athlete, people would say 'you're kidding yourself, rugby is that side'.
"That's what I love about him – he just continuously doesn't do what is expected."