Braden Currie believes a sub-2:40 run split could be enough to land victory at the IRONMAN World Championships in Kona.
But the New Zealander is still mulling over the best tactics if he is to produce such times on a consistent basis.
Currie, 36, impressed in finishing third at this year's first IRONMAN World Championships in St George, Utah, but was ultimately run down by Kristian Blummenfelt and Lionel Sanders.
Having climbed on to the podium, he believes that he is not far away from world title winning form and that breaking 2:40 will be the magic number to defeat Blummenfelt.
Run is the key
In a fascinating episode of 'Single Track to Kona' on his YouTube channel, Currie described running as his strongest and most natural suit, but said he still had big gains to make. 
Currie said: "I enjoy setting my own pace and I enjoy going out my way. I like pushing the envelope and I'm not actually that scared of blowing up or hurting a lot. In a lot of ways, I look forward to getting to that kind of space in my run.
"The challenge is what produces the fastest run overall.
"Is it the 'go out fast and slow down towards the end' or is it 'the try and go out steady and be steady towards the end'?
"In my racing, it has probably been a bit of a strategic way that I like to race.
"It's quite often out of sight, out of mind. Put the foot down and get away from the race, not worrying about trying to have a battle over 30 or 40km and just hoping that they will have given up by that point in time.
"Obviously Kristian [Blummenfelt] didn't give up at the World Champs. It would have been nice if at 28km he had given up and didn't chew that extra minute out of me!
"But I think it is at that point now where a consistent, strong run is going to be what wins.
"In particular, a consistent, strong run at Kona is going to be what wins.
What will Big Blu clock?
"There's been fast run times such as sub-2:40s in Kona before, but in my mind I don't think someone like Kristian can run a 2:36 in Kona.
"I don't think that's realistic, even for him, so I think that a strong, sub 2:40 is going to do pretty well at Kona."
Currie feels consistently breaking the 2:40 barrier for the marathon run is within his grasp.
He explained: "My running is something I have never worked on, and it's never been a focus for me in my training blocks. It's always been about the bike and swimming.
"For me running has come relatively naturally. It always has, whether it's been off-road multi-sport running or in an IRONMAN.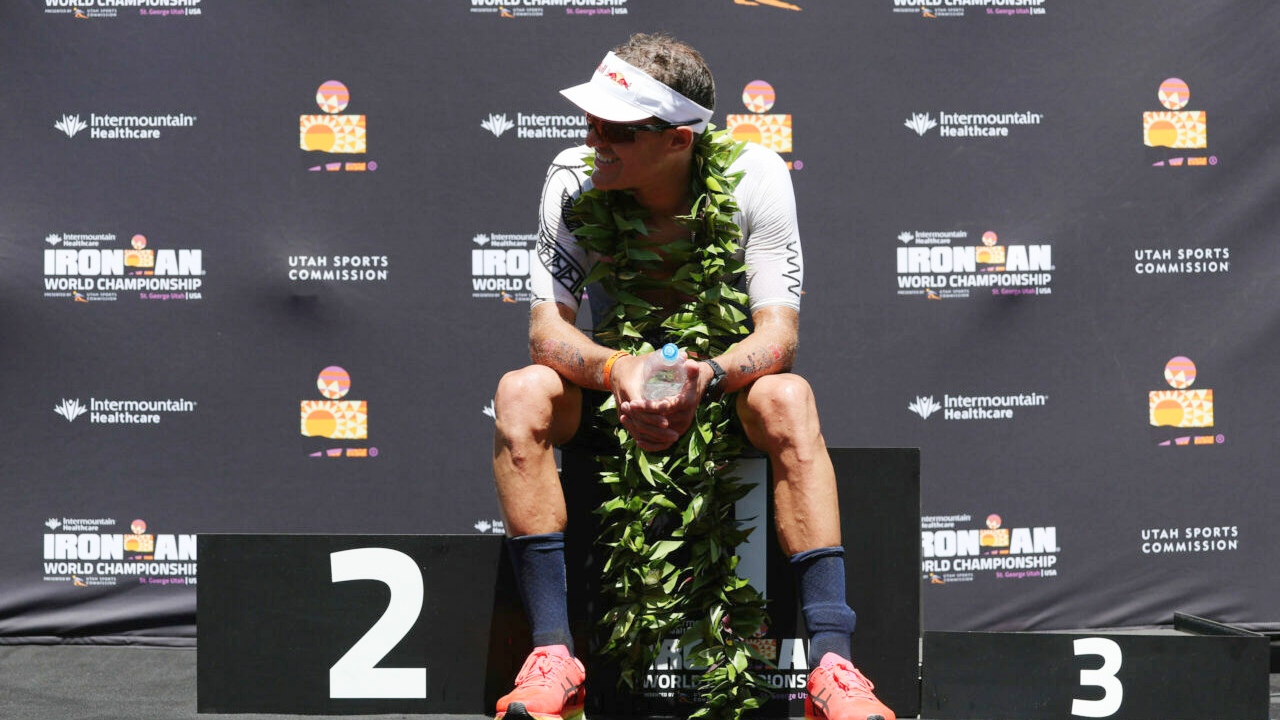 "Probably, the next step is that consistency of being able to run sub-2:40 every single race.
"It is a bit of a process. It's questionable. It's hard to decide what's going to be better for your racing and your strategy.
"I think for me it's pretty obvious that I go out hard and I race hard. On really good days, I can hang on and that creates a sub-2:40.
"On other days, I blow up and that might be a 2:45. That can quite often be the difference between a win or a podium, which was obvious at worlds and obvious at IRONMAN Cairns as well [when second to Max Neumann].
Currie said he decided to "roll the dice" at Cairns, having rested up after St George.
He said: "For me, it was actually a really good performance all-round.
"It was a really fast day, we raced really hard at the front and I think it was just another confidence booster that we are still getting faster.
Collins Cup and then Kona
Before Kona in October, Currie will compete at the Collins Cup in Bratislava and then complete his training in Maui.
But now as Currie works on what he hopes will be World Championship winning running form, he admits he may still struggle to curb his natural instincts to run smart at Kona.
Currie said: "I've grown up a lot and I'm a lot more mature these days and I feel like I could conserve a little bit more in the run.
"But the reality is that I'm really competitive and normally see aggression as being the way to win a race.
"We'll see, when we're coming off the bike and Patrick [Lange] and Jan [Frodeno] and Kristian [Blummenfelt] and Al Brownlee and all those guys are there, what my response is."