Lucy Charles-Barclay called her second place at IRONMAN 70.3 Kraichgau "bitter sweet" but said there was "no way she could DNF" after a mechanical on the bike almost ruined a whirlwind 36 hours in Germany.
The Brit, #2 in the world rankings, had endured a rollercoaster build-up to the race due to Brexit rules around overseas travel.
For a long time it looked as if she'd have to miss the race amid visa difficulties having used up most of her 90 allocated days in Europe in the first half of 2023, but eventually managed to squeeze in a whistle-stop trip.
Thrilling battle between top three
And that helped produce a classic race between herself, defending champion Laura Philipp and Ellie Salthouse.
LCB led the swim and was going well on the bike until that mechanical dropped her down the field but she fought back superbly and a best-of-the-day 1:18:12 run left her with the silver medal – 44 seconds behind Philipp and eight seconds in front of Salthouse after an absorbing contest.
She had to head off virtually straight afterwards, saying "sorry I couldn't stick around for the awards ceremony" – though she did take time to record a video message which was played to fans.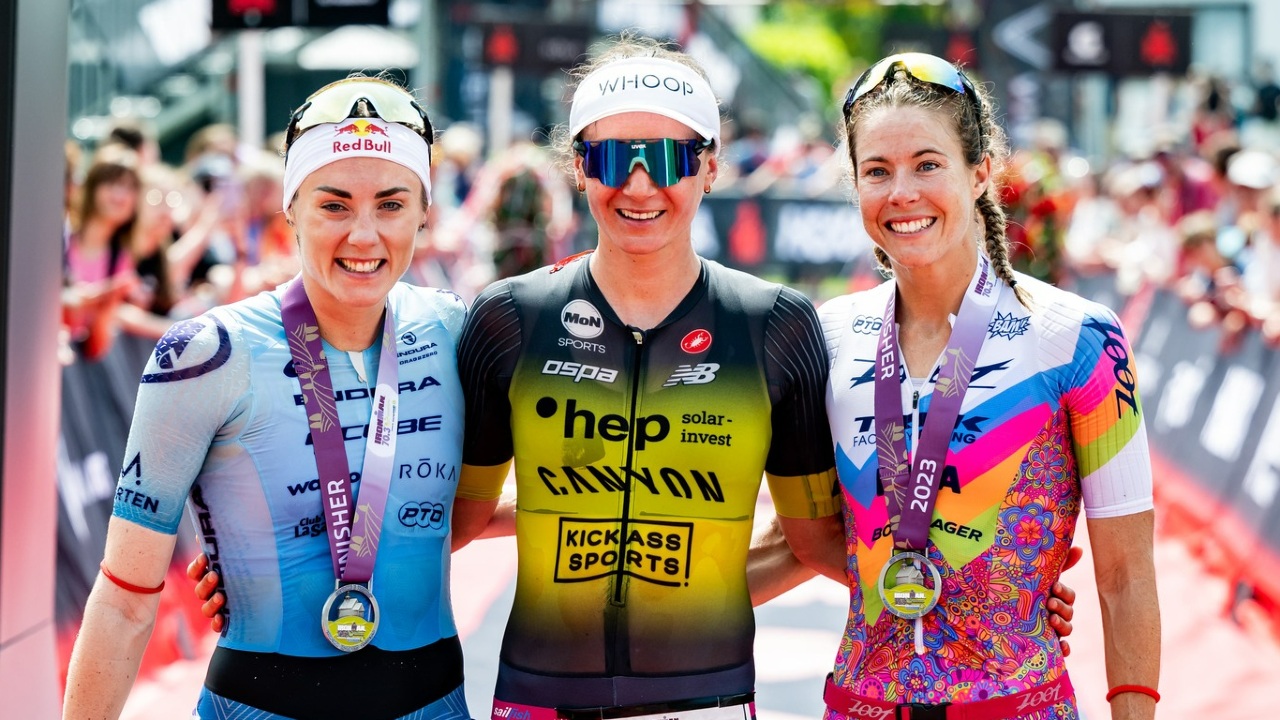 Second place 'bitter sweet'
And writing on Instagram she added: "IRONMAN 70.3 Kraichgau, you did not disappoint!! Thank you to the race organisers for putting on such a great show and for accommodating me!
"Second place today, bitter sweet as my legs felt great but a mechanical issue cost me dearly.
"Felt like throwing in the towel when things started to go wrong on the bike, but remembered all the effort my team and I gave to be here, and there was no way I could DNF.
"Laid it all out there on the run to try and salvage something from the race, happy to have one of my best ever run performances.
"Congrats to Laura Philipp on the title defence and Ellie Salthouse for making this such an exciting battle.
Finally thank you to the amazing crowds for all the support, I love racing in Germany and can't wait to come back.
Charles-Barclay's performance came hot on the heels of her third place on her first outing of the season at the PTO European Open in Ibiza, where the podium comprised the top three in the rankings, with #3 Anne Haug and #1 Ashleigh Gentle first and second.