The Super League Triathlon Championship season is set for an incredible conclusion in Neom on Saturday, with no fewer than nine athletes in the running for the overall titles – and the lucrative team prize also up for grabs.
And the men's race in particular boasts nearly all the big names who will be expected to be vying for gold at the Paris Olympics next year.
Top of that list is reigning Olympic champion Kristian Blummenfelt, who may not be in the running for the SLT crown but will end the year ranked #1 again on the PTO standings.
He's had a packed season of racing but his focus is completely on short course between now and Paris and speaking to us from Neom, he explained how taking in the short and sharp format of Super League at the end of the campaign has been a valuable addition.
He said: "It's helped switching the energy system and also improving all of those areas that have maybe been lacking a little bit by doing long distance – sort of turning the whole body back to Olympic distance.
"I definitely feel over the two races I've done so far that I'm getting better and better and hopefully this season will put me in a better position ahead of Paris next year – there actually aren't that many more races to come between now and then so it's definitely coming around quickly.
"And it's been good to get a shock to the system in terms of the speed and the technical courses and all of those small areas like transitions and just being tactically aware in a stressful situation."
Endurance test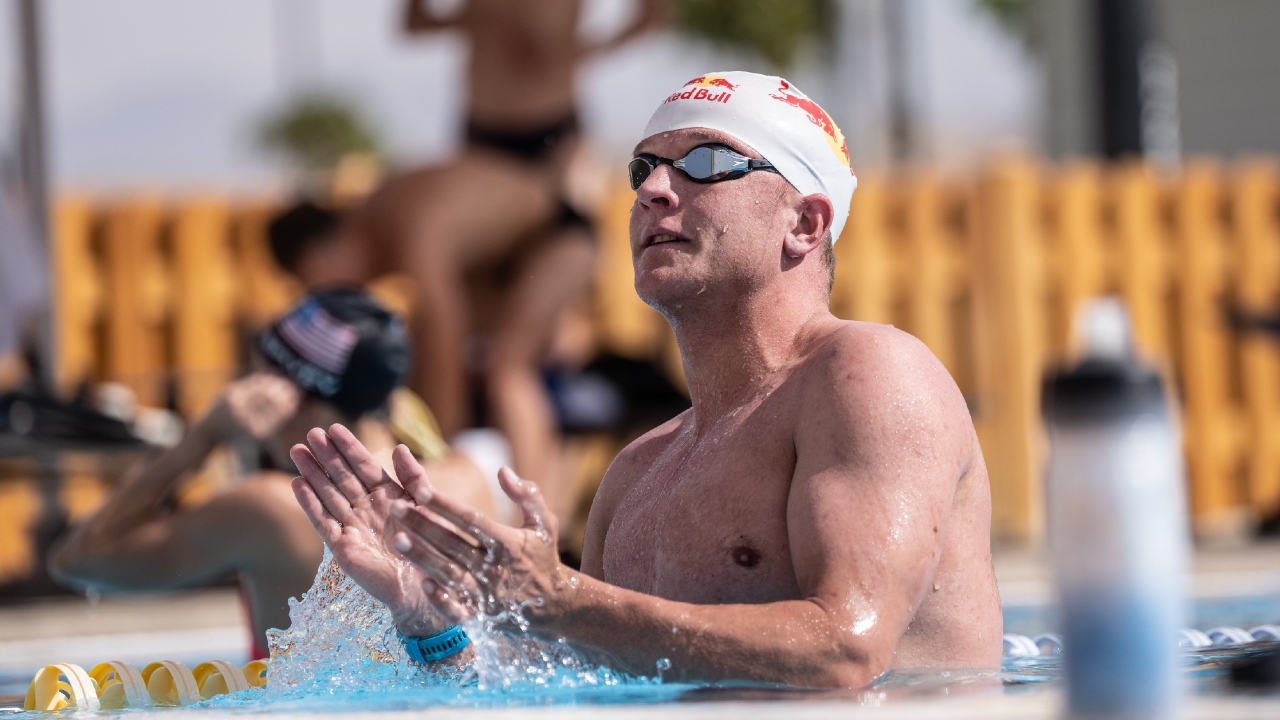 Up against Blummenfelt are the two men who joined him on the podium in Tokyo, Alex Yee and Hayden Wilde, as well as Jonny Brownlee – who has the full set of Olympic medals – and last year's World Champion Leo Bergere.
And all of them should be well suited by the Enduro format which will be used on Saturday – effectively three back-to-back swim / bike / run triathlons.
Blummenfelt himself said: "I hope that the fact that there's no break after the run is going to put a little bit more fatigue into the swimmers. So perhaps I can sort of have a better swim compared to the field than I've had in Toulouse and in Malibu. And the more cooked you are, the stronger and better endurance athletes are going to be performing better."
That was echoed by Brownlee who is one of three men – Bergere and Wilde are the others – who know that a win in Saudi Arabia will also seal the overall title.
He told TRI247: "For me it is pretty simple. If you want the title, you've probably got to win the race so that's what I'll try and do. This format is my favourite – I think it's a really good test and obviously it's more endurance-focused which turns it into a hard day out.
For me, it's about just staying in the race as long as possible and then getting down to that last run and seeing what I can do.

Jonny Brownlee on the Neom finale
"I really enjoyed racing here last year. On the bike it was very 'cross-windy' and I quite liked that because it turned it into more of a strength kind of ride."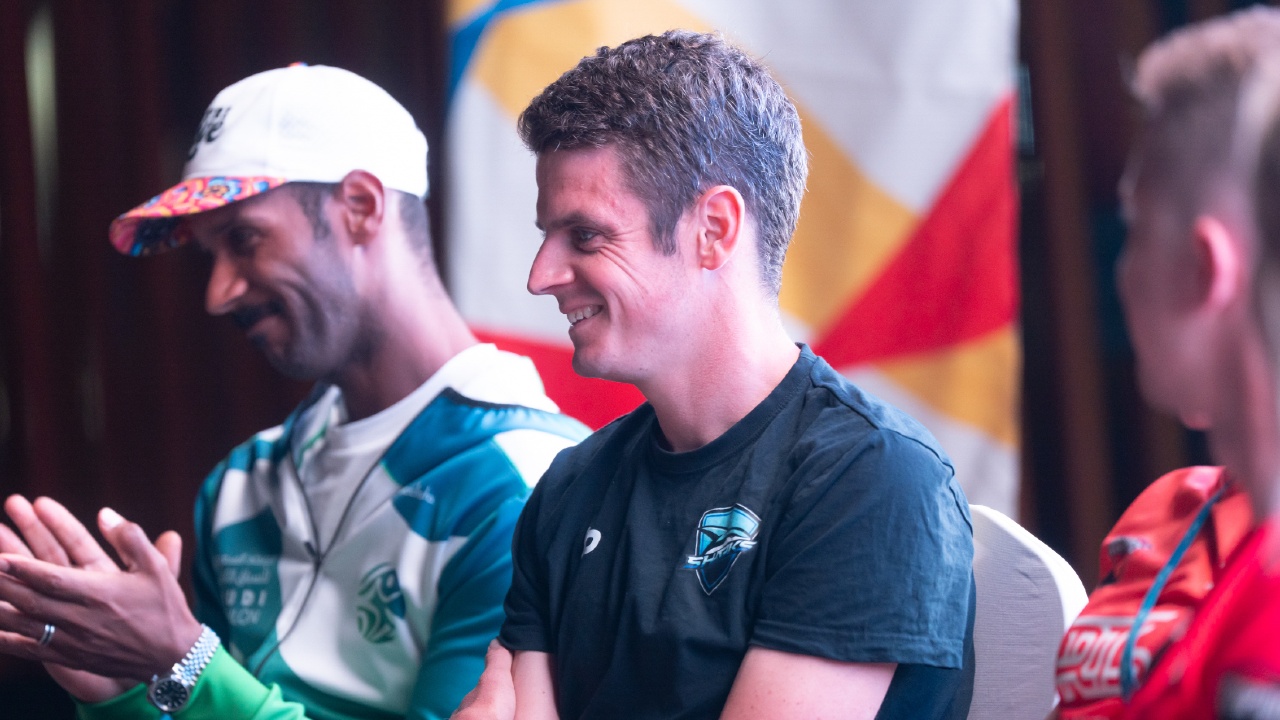 Bergere too is in the same position and actually heads the standings by a point after his win in Toulouse and second place in Malibu and he told us: "Yeah, I have to say that things have been going quite well, but as everyone knows, the final puts everything on the line again so I have to stay focused on this race.
"The Enduro should suit me a little bit better than when we are taking some rest between the stages – it's tougher and you can't hide too much because it's coming back straight again and again.
"I've had a few personal goals in Super League to improve myself so I'm coming here to work on things like transitions and sprint finishes so it's good from that point of view too."
Yee looking to finish with a smile
Yee can also win the men's title – as could Henri Schoeman – but both will need things to go their way.
And whatever happens to the former, he's looking to finish the season on a high after missing out on the world title in Pontevedra, just a few weeks after his imperious performance when winning the Paris Test Event.
Yee told TRI247: "Whenever you line up on the start line, you like to give your best reflection of yourself and I think hopefully on a good day, I can be in the race and be competitive.
"I know that in Super League the more I race, the better I get. So hopefully, having done Malibu and probably looking and feeling a little bit rusty, I can start correcting those little mistakes and just get a bit of confidence back at the end of the year.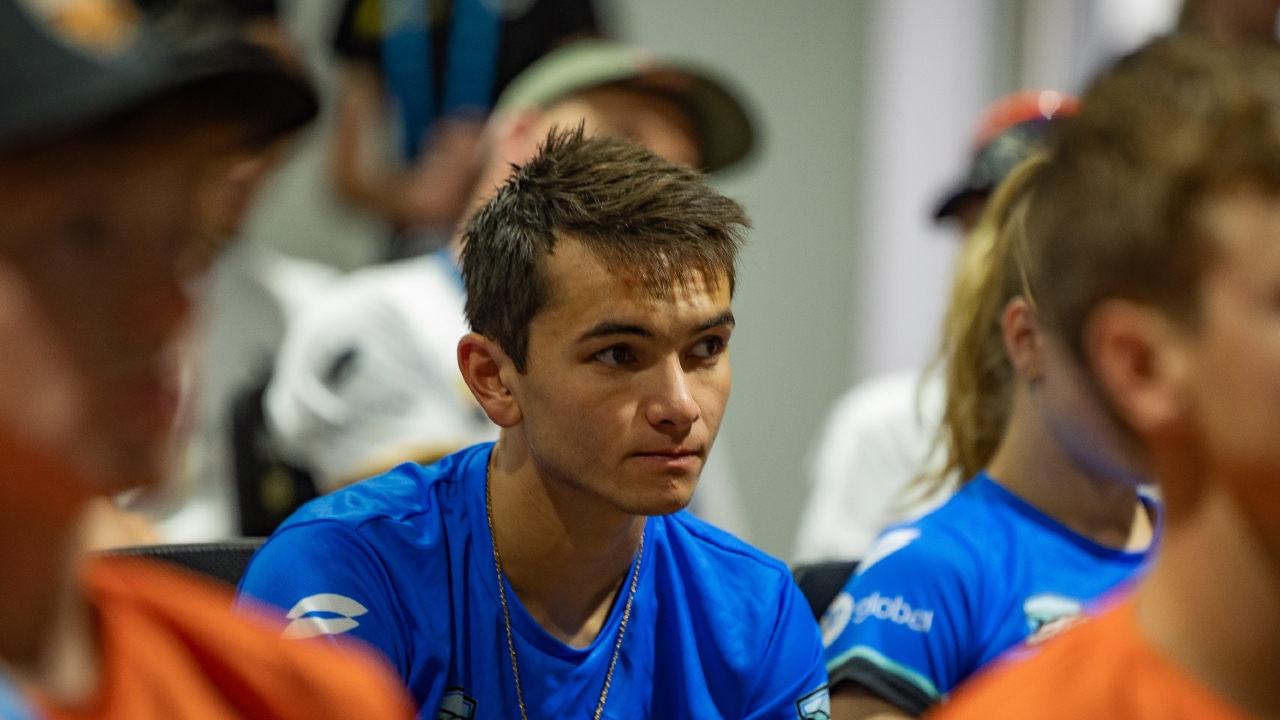 "I think I've had a really successful season, but when you have two races which don't quite go how you want them to go, I think you often can reflect a bit more negatively on your season, even though it's been one of my better ones and still a very successful one.
"So it would be nice to finish on a good note. I've raced well in the Enduro format before – it requires quite a resilient athlete.
The fine margins of Super League mean that one little mistake and your race is not over but you have to burn matches, which cost you later on.

Alex Yee on the challenges of SLT racing
"I just want to finish with that smile on my face. Honestly, I think that's the main thing for me, just making sure I enjoy it. And I think that's how I race my best anyway."
Going down to the wire
For the women, there are four in the mix for the title – Jeanne Lehair leads the individual standings on 28 points with Emma Lombardi (27) and Kate Waugh (26) knowing a win will seal the deal. Sophie Coldwell (24) needs a bit to go her way, but is certainly not out of it.
But the big favourite for the race win is Cassandre Beaugrand. And though she's out of title contention after missing Toulouse through injury, she could still have a big say in how things shake out.
The French star was a class apart in Malibu, though she feels she's better suited to some of the other Super League formats rather than Enduro.
She told us: "It's maybe not my favourite but I'm ready for it now. After Pontevedra [the WTCS Grand Final, when she was third], I wasn't sure how Malibu would go but I just gave it my best and it turned out quite good for me.
"I really like the short-distance racing in Super League, it's something that really suits me."
Can the Scorpions sting again?
Beaugrand – and the others – also know that the huge team prize is also up for grabs.
She's part of a Bahrain Victorious Scorpions outfit that won it in dramatic style 12 months ago and they start on 278 points this time, behind the RTP Sharks (296) and Santara Tech Eagles (285)
"We have a lot to play for on Saturday," added Beaugrand. "I know the Sharks have a bit of a lead but I think we have a good team and we are very motivated, so hopefully we can do it again."
The British-driven Sharks have faltered a bit after dominating the opening race in London and Jonny Brownlee admitted: "It could all come down to the last 500 metres of the run again.
"I know we had an absolutely brilliant start and stormed ahead and people thought it might be quite easy. But after Malibu, where we didn't have the best day as a team, it's all back together again so it's just going to be fascinating racing on Saturday."
Look out for in-depth interviews with the likes of Beaugrand, Bergere, Blummenfelt, Brownlee and Yee here on TRI247 in the coming weeks as we start to countdown to next year's Paris Olympics.