Cassandre Beaugrand was the clear-cut winner at BUCS – the British Universities and Colleges Sport – Sprint Triathlon on Monday at Westonbirt House in the Cotswolds.
The French star has relocated to Loughborough University from Montpellier and enrolled in a degree course at the start of the academic year.
She told us recently that this would be her next race, en route to WTCS Cagliari at the end of the month.
And it duly became her latest victory on British soil after wins in 2022 at WTCS Leeds as well as both the Super League Championship and Arena Games events in London.
Beaugrand a class apart
The format on Monday saw athletes race in waves, with a 400 metres pool swim followed by a 22km bike section and then a 5km run.
Beaugrand was one of only two women – runner-up Tilly Anema of Cardiff Met was the other – to go under five minutes in the 25m pool with a 4:55.
She produced the third-fastest split on the bike with 36:22 and was markedly quickest on the run with a 17:54, all of which gave her a combined time of 1:02:20 as she won by more than two minutes from Anema.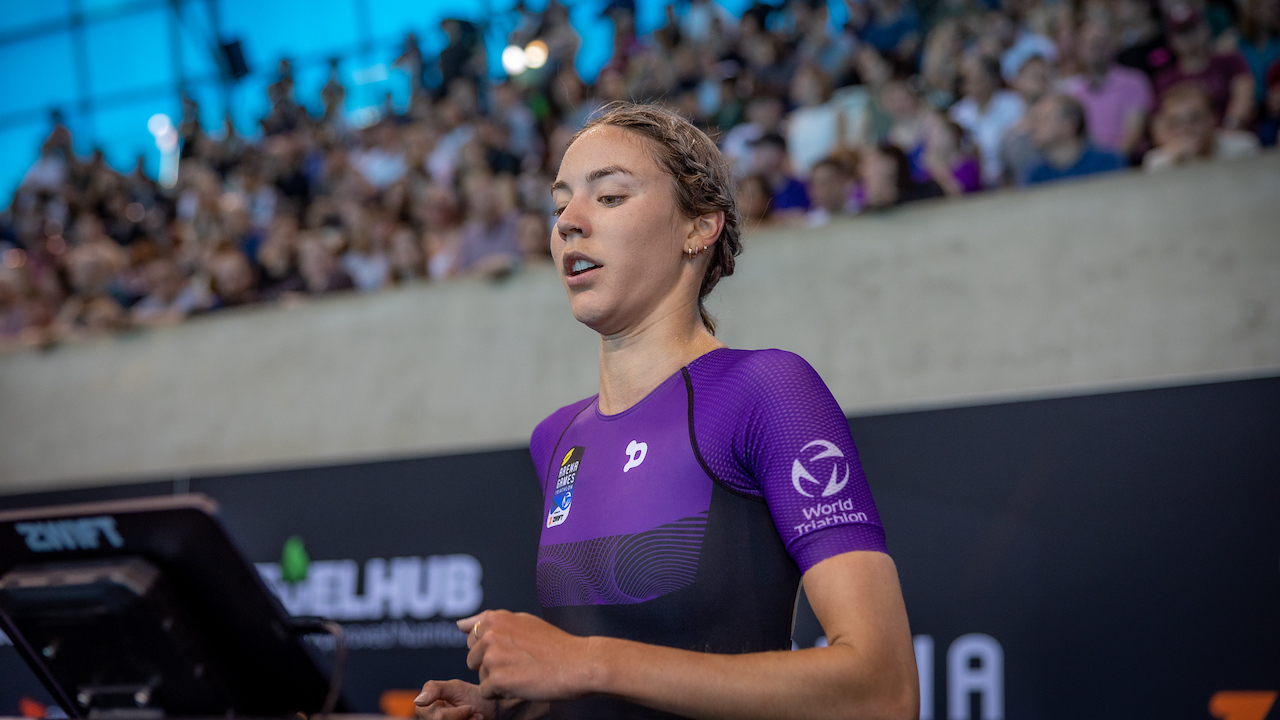 1. Cassandre Beaugrand (Loughborough) – 1:02:20
2. Tilly Anema (Cardiff Met) – 1:04:29
3. Lauren Dickson (Leeds) – 1:06:51
4. Annabel Morton (Loughborough) – 1:06:55
5. Eva Edwards (Bath) – 1:06:56
Cameron the Main man
It was far closer in the men's race as just three seconds separated Cameron Main and Matthew Collins in a Loughborough one-two.
A clear fastest-of-the-day run split of 16:10 proved to be the difference for Main, more than half a minute quicker than anybody else in the top five.
The strength in depth of that field was underlined by their Loughborough team-mate and World U23 champion Connor Bentley in fifth, while Dom Coy – who won silver with Wales in the Mixed Team Relay at the Commonwealth Games – was eighth.
1. Cameron Main (Loughborough) – 0:56:49
2. Matthew Collins (Loughborough) – 0:56:52
3. James Kadziak (Nottingham) – 0:57:26
4. Dorian Horsten (Stirling) – 0:57:30
5. Connor Bentley (Loughborough) – 0:57:32