There has never been a 12 months like it in triathlon – an Olympic gold medal, the World Championship title in Edmonton, an unprecedented time of 7:21:12 on his full-distance debut at Cozumel, a first IRONMAN World Championship crown in St George and the small matter of Sub7!
Take a bow Kristian Blummenfelt.
We sat down with the Norwegian superstar ahead of this week's return of the IMWC to Kona to first reflect on a remarkable year, before looking ahead to his first race on the Big Island.
It all started in Tokyo
Given that incredible run of success, we wondered if it was hard to pick out a highlight – but there was absolutely no hesitation as he replied: "Tokyo for sure.
"It's the one that came first, so everything after feels like it's just like a topping on the cake. But the cake has always been the Olympics because it only comes round every four years.
"It's short distance and there's so much more that can happen compared to an IRONMAN distance where it's more about just yourself. And if you are fit enough, you are winning.
"You can be the fittest guy on the start line at the Olympics, but if you do technical errors in the race, or if you get like a knock in your face on the swim, you can be losing or wasting energy. Suddenly you're just second, third or fourth.
"So to be able to check out that Tokyo race as the first of my big dream was a massive relief because I remember even before COVID kicked in, I was asked what was the ultimate challenge, and I said I'd like to win Tokyo, the World Series and Kona in the same year and I did believe it would be possible, but the biggest obstacle would be the Olympics."
'IRONMAN racing easier'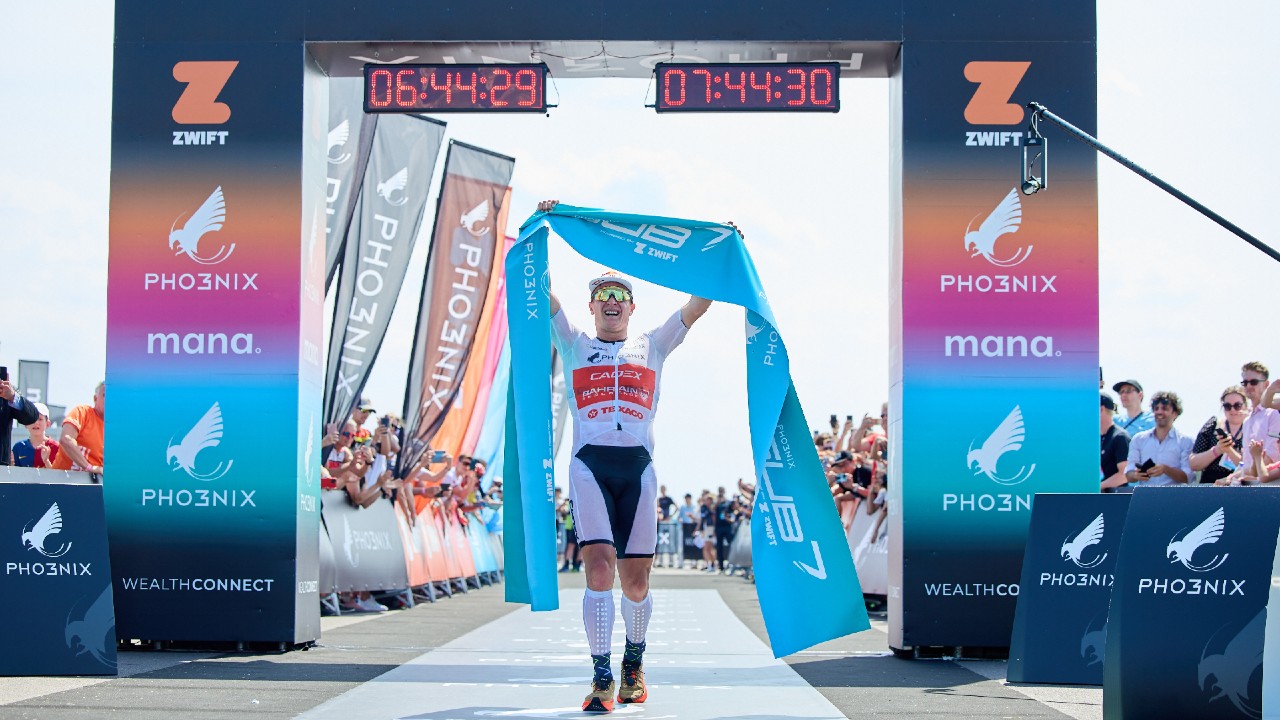 We'll take in more detail about Kona in part two of this interview but it must be a frightening thought for his rivals in Hawaii that he views Kona as the most achievable of his main targets.
Big Blu added: "When I got the Olympics and then the World Series I thought, okay, I'm on track. Because in my opinion, IRONMAN racing is easier than those, especially in terms of my own kind of skills. I think I'm more endurance based for the speed and for the lack of speed in the pool, I guess.
"But again, it's one thing to say and to dream about it, another thing is to actually have been able to flip everything around from having no titles to having them all within twelve months."
He added the IRONMAN World Championship crown to his Olympic one in 2021's rescheduled race which was held in St George in May of this year.
He won there despite a virus in the build up, explaining: "I think my strength is really the endurance – and the capacity to just grind through.
"And I think that that was more what I was using there then, in my own opinion. I wasn't really 100% peak shape. I hope to be better in Hawaii."
Always looking for improvement
And it's clear talking to him why he is able to add win after win rather than resting on his laurels.
He revealed: "Even after a big win in St George, I was still like, yeah, it was great, but I still want to win Sub7 – and then after Sub7 I still wanted to look for improvement."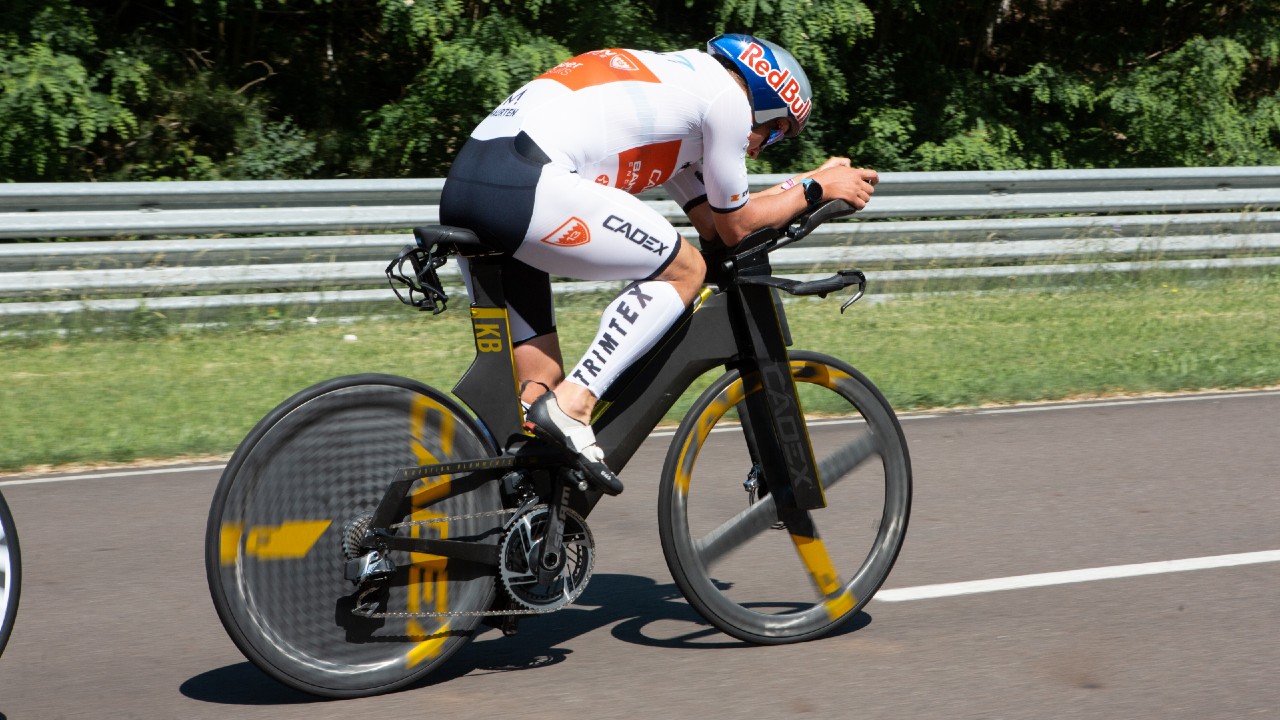 St George saw Blummenfelt shine on the eyecatching CADEX Tri bike – as did Sub7 where he clocked an astonishing 6:44:25 – and it will again be on show in Kona this week.
Blummenfelt has been involved in the evolution of the bike from the start and is still making tweaks to the setup in the constant quest for those further gains, saying: "It's been great being the first one to be able to ride such a special bike.
"The results have obviously been pretty good at St George and Sub7 – hopefully one more title now before I focus on the road bike again."
With the victories comes an increasingly higher profile but again that's just something he seems to take in his stride, telling us: "So motivation for me is more performing in races and in training then the recognition outside of the sport. But of course it's cool to see people still coming up and say they were watching the Tokyo race and they were inspired from it.
"I think we're getting more recognition after performances, but you have to train just as hard – you can't buy a good training session. You still have to put your head out there and you have to run around the track.
"And that's what I like the most about the sport, being out training and pushing myself. So in one way I would say it's very much the same. I'm just eager to win the next race and I think that's also been one of the reasons why I've been able to kind of keep the roll going."
No place like home
And Kristian also reveals there's been one other highlight from the last 12 months – and it was a rare second place.
That was in a new race in his home town of Bergen and he told us: "It was very strange – but very special – racing there.
"As a kid I'd look down from the mountains and dream of racing there. So to actually see it happen in the heart of Bergen was so cool.
"It was their first time organizing it and they really wanted to put on a great event and to see the success was fantastic. All the athletes coming to Bergen really found it to be one of the best events they'd done and one of the most epic courses.
"We also performed as a team with second, third and fifth in the race and straight after the race, I was looking forward to next year and just wanted to do it again.
"Hopefully it's an annual event that we can have and maybe even get it onto the World Series in the future."
But next up is Kona and Kristian chats about his preparation for that and who he sees as his biggest rivals in part two of this interview.