As we discovered in the first part of our in-depth interview with reigning IRONMAN World Champion Kristian Blummenfelt, he's not a man who rests on his laurels.
He's had an unprecedented 12 months in the sport of triathlon but on Saturday he bids to triumph on his first appearance at Kona – and we could be set to witness another very special performance.
"It's cool because a lot of the races I've done, I would say at least the last couple of years, I've been going back to places I've been before.
"But this is completely new destination for me – a new course, everything is new. So I definitely want to put in a performance that stands out."
'A battle we'd looked forward to'
Before we chatted about who he sees as his main rivals this weekend, the Norwegian megastar admitted that he wished a certain Jan Frodeno, who is out through injury, was also lining up alongside him.
Like Blummenfelt, Frodeno took the long course world by storm after transitioning from Olympic gold and Kristian told us: "Of course it's a big shame that Jan's not in Kona. I think that's a battle at least myself and Gustav had been looking forward to.
"Jan's really changed the sport. He's been in it for 14 years since he won the Beijing Olympics and I've actually never been able to race against him – he's that generation above me and that was really a race I was looking forward to. But hopefully we can make it work out next year somehow because I do want to have that battle against him."
Stronger together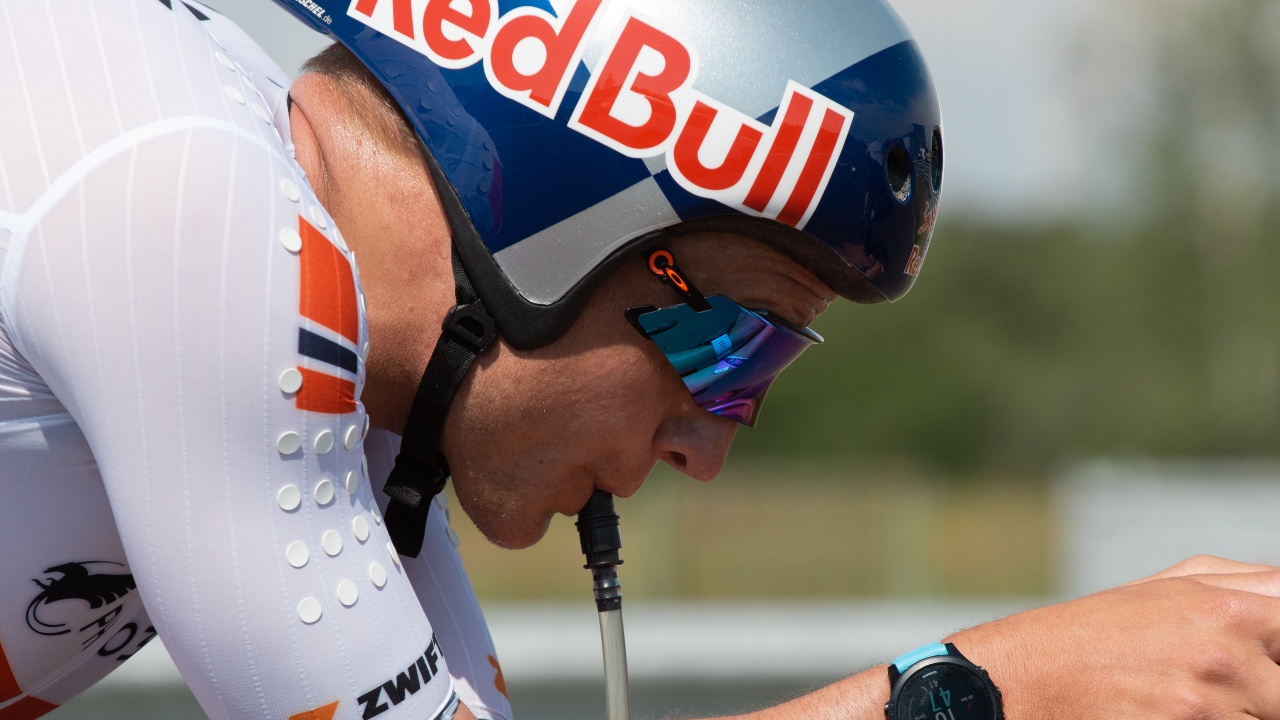 When asked to nominate those who he thinks will push him the most, it was training partner, great friend and fellow Norwegian Gustav Iden who, not surprisingly was top of the list, Kristian saying: "There's no Jan, but beating Gustav and others is still going to be a really tough challenge."
Of course Blummenfelt and Iden know everything about each other and Kristian smiled as he said: "I have the inside numbers from one of the best – or let's say the second best – in the world. I can use that to improve myself and you can use my numbers and my experience to improve him.
"And together we can just kind of rise above the rest. And I think that has been the key that we both really enjoy each other's success and also we appreciate the fact that we don't have to do all the training ourselves. Because the journey is, I would say, as important as just winning the races.
"I think it gives us both confidence that when we get to the races it feels like a training session almost."
Great Dane has earned respect
But away from Iden, there was also huge respect for Denmark's Magnus Ditlev, with Big Blu adding: "And you have Magnus right there after his performance at Challenge Roth.
"I think he's also tactically clever and isn't a guy you can just take advantage of. He knows his skills and how to play his cards right.
"So I just better have the swim of my life to be in that first pack and then have everything under control from the beginning of the bike."
"Gustav and Magnus are the main two at the moment, I expect them to be the two toughest guys to beat. Although you never know with Patrick Lange on Hawaii. He has his killer run on the island.
"Maybe Lionel [Sanders] is just missing that top, top performance, but he can definitely be contending for a podium spot.
"And we met up with Joe Skipper in Font Romeu – they're a good group of guys and I was quite impressed with his performance at IRONMAN Wales.
"But hopefully I have a decent gap on him out of the water and then he needs to catch me on the bike before the run and hopefully that will take more out of his legs."
And while Kristian clearly doesn't expect Skipper or Sanders to be challenging him at the business end of the race on Saturday, he does have a lot of respect for what they're doing to take the sport to a wider audience.
He told us: "It's good to have colourful characters like you have with Joe and Lionel, plus also Sam [Long]. They put their head out there in social media and it just makes it more interesting.
"That was almost my biggest problem in the beginning when I raced long distance. I didn't really know a lot of the guys I was racing against. I only knew the guys who had an active YouTube channel or Instagram. So I think it's good for sports and makes it more interesting for people to watch."
Trusting the science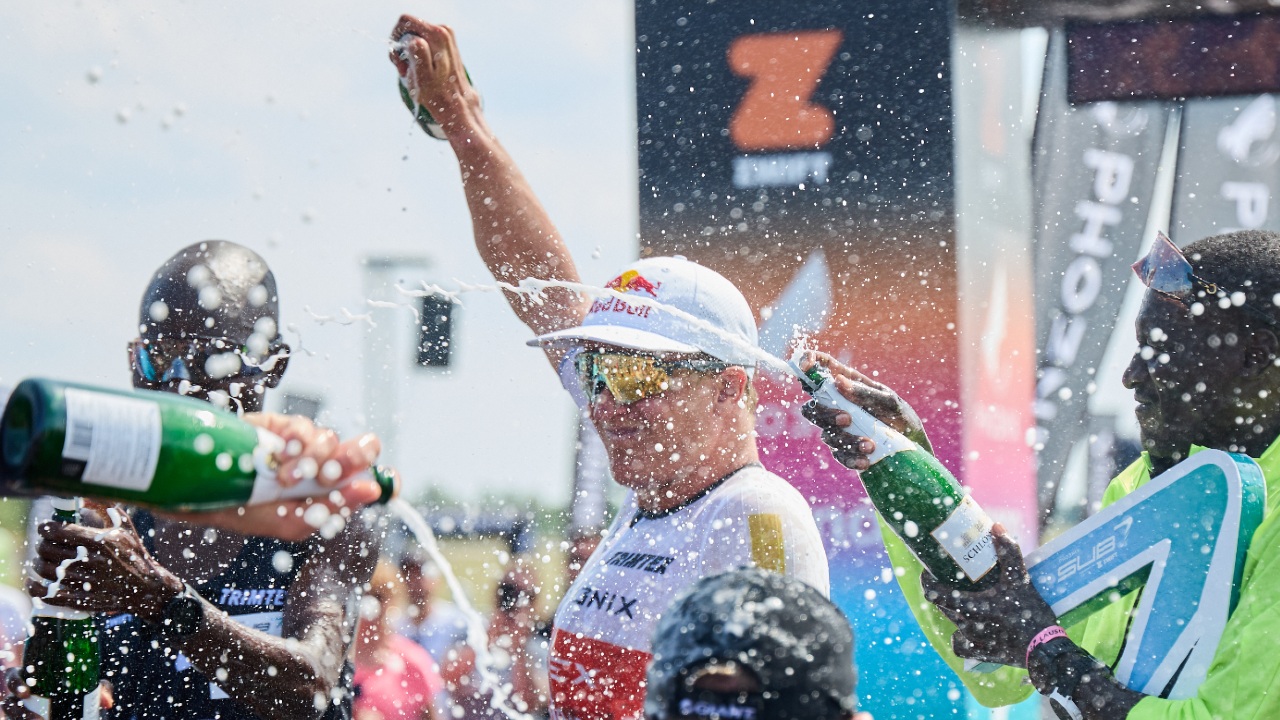 Ultimately though it's clear that Kristian believes the Norwegians are in pole position – and a large part of that is down to the science which has been masterminded by their coach Olav Aleksander Bu, something we'll be looking at in more detail between now and race day.
"I think the biggest difference from us and our team to the rest is that we have all the numbers and the science on our side," explained Blummenfelt, adding that he believes that will make up for their lack of Kona experience.
"I think that could save us a few years of experimenting with different things here in order to nail it correctly. I think the biggest difference is Olav's understanding of exactly what's required to be able to perform eight hours in the humidity.
"Whether that's monitoring core temperature, or cooling and the heat strategies. We also did a lot of testing going into the Olympics in Tokyo, I think we should be fine."