Three in a row for Richard Murray this coming weekend?
The 2018 edition of the Discovery Triathlon World Cup Cape Town was a good one from a British perspective, with Vicky Holland and Non Stanford taking Gold and Silver, a season in which Holland would go on to become ITU Triathlon World Champion.
This weekend, 2016 European Champion India Lee and the swift running Alex Yee will be the British representatives in the opening round of the 2019 ITU World Cup Series. Yee ended 2018 with a Bronze at the Weihai World Cup event in China, a season in which he also became British Senior 10,000m champion on the track, subsequently racing at the European Athletics Championships in Berlin.
Both 2017 and 2018 have seen home athletes Richard Murray and Commonwealth Games Champion, Henri Schoeman, fill the top two spots on the men's podium, and it's no surprise to see both returning again. Will Schoeman's fine form in the Super League Triathlon events finally see him take the Gold in Cape Town?
Here is the full race preview from the ITU.
---
Stars come out for Cape Town's World Cup curtain-raiser
The 2019 ITU season kicks off this weekend in the now familiar setting of the Discovery Triathlon World Cup Cape Town, where the Victoria & Alfred Waterfront and Green Point Park's impressive stadium will be the location for more high-octane sprint-distance racing, all framed by the mighty Table Mountain.
Triathlon has become used to seeing big names on the starting lists here as the athletes look to put their off-season hard work into action, and this year is no different. Home favourites Henri Schoeman and Richard Murray will have the local fans right behind them every step of the way, while Rachel Klamer is the top-ranked athlete in another strong women's field.
Men's preview
Both Murray and Schoeman enjoyed a solid 2018 on the World Series circuit, finishing fourth and seventh overall respectively, each topping the WTS podium once and having finished first and second (respectively) here in Cape Town at the start of the year. Just as they did, in fact, in 2017. Chances are that once again there will be little separating sprint master Murray and his younger compatriot this year.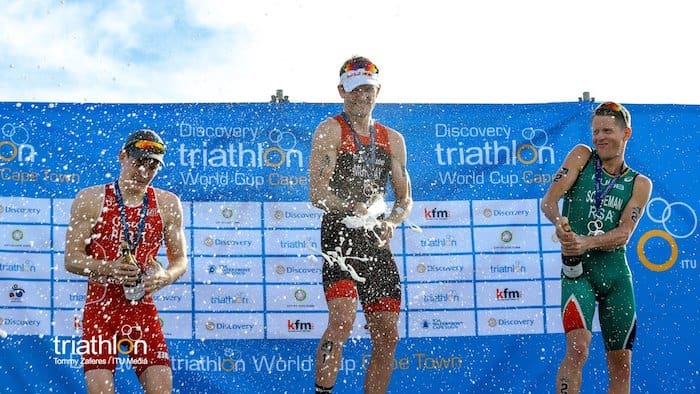 Among those hoping to disrupt the duo's dominance will be Portugal's Joao Silva, who finished 2018 in 15th position in the WTS rankings after struggling to rediscover his best form. Certain to be hot on the heels of Schoeman from the off will be Slovakian swim star Richard Varga, who landed a top-ten finish here back in 2016 and will want to deliver a bike and run to match his speed in the water.
After a tricky 2018, Spain's Vicente Hernandez finished off the year in grand style, earning three World Cup top tens including gold in the final race of the year in Miyazaki. This will be Hernandez' first outing on the city's sprint course, unlike Austrian pair Lukas Pertl and Lukas Hollaus, both of whom have found top-five success in the season curtain-raiser, Pertl crossing the line just 10 seconds behind Schoeman to take the bronze 12 months ago.
Italy's Delian Stateff will be putting his new training regime to work for the first time in the Cape Town sunshine, and having twice been on the World Cup podium in 2018, spending some of the off-season in the company of Vincent Luis and World Champion Mario Mola will surely have helped his cause for some big results in 2019.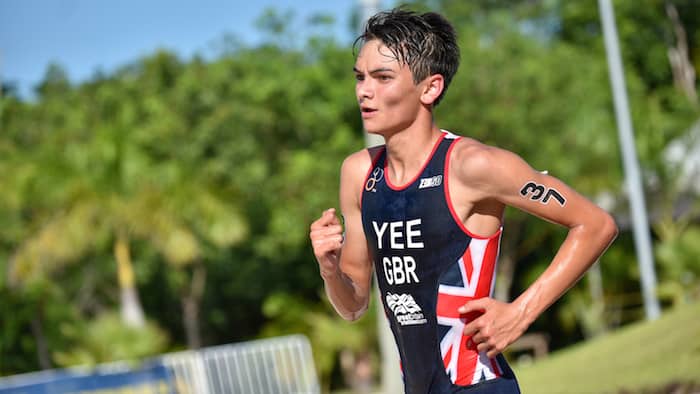 GB's latest young gun Alex Yee hit his first World Cup podium in September in Weihai and will join Grant Sheldon [Ed. Grant is not shown on the latest start-list, so may well not be racing] on the start line for Great Britain, while Germany's Justus Nieschlag, Russia's Polyanskiy brothers Igorand Dmitry and Israel's Sagiv Sachar could all challenge for a medal.
For the full men's line up, click HERE.
Women's preview
It will be Netherlands' Rachel Klamer who goes into the first World Cup of the 2019 wearing the number one. The Dutch star grabbed a career-first WTS win in Abu Dhabi last year three weeks after finishing sixth on this Cape Town course, and will have her sights set firmly on a podium place here this time around.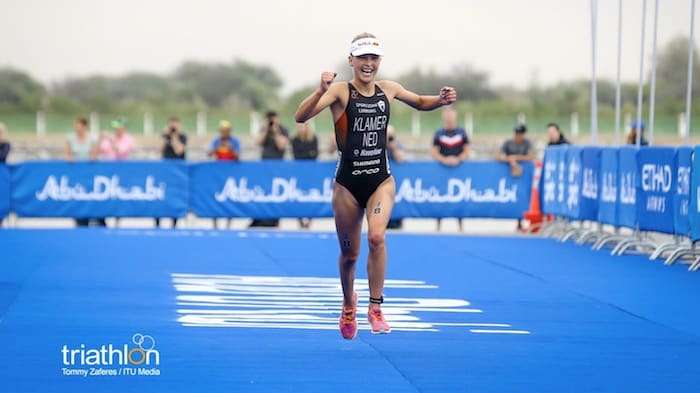 Summer Rappaport may have finished 2018 as Summer Cook, but the American will want to make sure that the kind of golden form she showed in Miyazaki at the end of last season is carried on as she races under her new married name for the first time. Teammate Chelsea Burns was alongside Rappaport for much of that race, and will be seeking a fifth World Cup podium of her career in Cape Town to kick off the new year.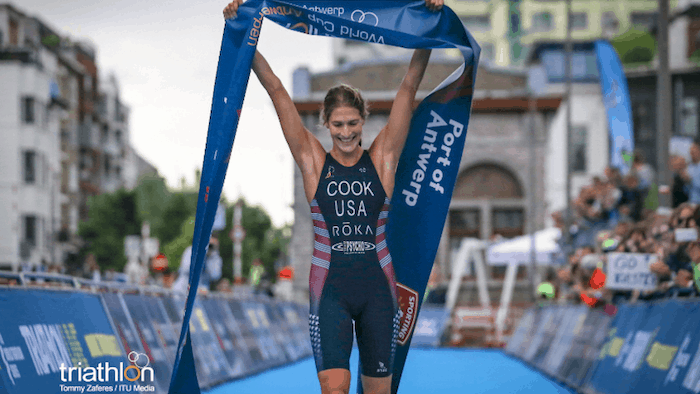 Finishing third in Japan behind her training partners was Miriam Casillas, one of four back-to-back top-ten finishes that the flying Spaniard delivered at the end of 2018. Could this be the moment that Casillas finally cracks it and bags her first World Cup gold? Also making a welcome return to racing in the Spanish colours will be Carolina Routier, with her first start in almost 12 months following a serious training accident.
Yuka Sato, Ai Ueda and Juri Ide will all be flying the flag for Japan, bringing their huge experience to the Cape Town circuit on which Ueda collected bronze in 2017 and Ide finished 5th just 12 months ago. With Tokyo 2020 on the horizon, all three will want to land some big prizes this season and what better place to start?
Further podium contenders include the likes of Zsanett Bragmayer (HUN), third here last year thanks in part to an excellent swim, Italy's ever-consistent Verena Steinhauser and Portugal's breakthrough medal hope Melanie Santos. Beyond Europe, Australia's Emma Jackson returns to the World Cup circuit continuing a tough journey back from injury, and Brazil's Luisa Baptista could be a threat on the flat and fast sprint course.
Other names to watch will be the 2018 Youth Olympic Games Champion Amber Schlebusch (RSA), who makes only her second World Cup start after finishing in the top 20 here last year. The woman who took the YOG silver in Buenos Aires, Denmark's Sif Bendix Madsen, makes her first ever World Cup start.
For the full women's line up click HERE
.
As ever, you can follow all the action via ITU social media channels including real-time Twitter updates on @TriathlonLive
ABOUT THE RACE: 
SCHEDULE:
Elite Women – Sunday 11 February, 14.15h local time (12.15 UK time)
EliteMen – Sunday 11 February, 16.15h local time (14.15 UK time)
WEBSITE:
http://www.triathlon.capetown/
PRIZE MONEY:
$60,000 USD (equal for men & women)
LIVE COVERAGE:
Follow all of the action with live timing at triathlon.org/live and on twitter @triathlonlive.
COURSE PROFILE:
Swim – The swim comprises of one lap of 750 m, beginning and ending in Quay 6 in the V&A Waterfront
Bike – The cycle comprises of one lap of 4.8 km followed by four laps of 3.8 km.
Run – The run comprises of two laps of 2.5 km ending on the Stadium Forecourt