Challenge Family expands season bonus pool internationally
In 2017, Joe Skipper (joint first) and Laura Siddall (second) won an additional EUR 21,000 and EUR 17,000 respectively for their results in the season long Challenge Family Series bonus pool. Limited to European races over the past two years, Challenge Family have made some changes for 2018, expanding the bonus pool series internationally with the addition of four of their international events eligible for athletes to gain points.
Taiwan (full distance, 28th April), San Gil, Mexico (middle distance, 8th July), Asia Pacific Champs, Taiwan (middle distance, 18th November) and Daytona (middle distance, 8th December) will now offer additional opportunities for professional athletes to gain points towards the Challenge Family series, for which an athletes top six results will score (with a maximum of two full distance races). Full details on those points and calculations HERE.
With the Challenge Family European season ending in Sardinia on 28th October, these changes will surely make the final two scoring races in Taiwan and, in particular, Daytona, particularly attractive to European-based athletes.
Previously, the points race would have all been finished at the Challenge Forte Village Sardinia event, but you can well imagine several athletes finding themselves well placed in the standings at that point, doing the calculations and working out that another 'good' score could well be worth a significant financial return.
Having visited the launch of the Daytona event last year (HERE), that would be a trip worth making.
With six weeks between Sardinia and Daytona, just about enough time to refresh, rebuild and be ready to race. Expect the Challenge Daytona debut to feature some top quality European talent.
---
CHALLENGE FAMILY INTRODUCES A WORLD RANKING FOR PRO-ATHLETES
CHALLENGEFAMILY has decided to expand the successful European Money Ranking in 2018 to a so-called CHALLENGEFAMILY World Ranking. This means that professional Athletes can earn points not only in European races, but also in races outside of Europe. The earned points count up in a final ranking at the end of the season with a total bonus prize purse of $165.000.
With this World Ranking, CHALLENGEFAMILY rewards the pro-athletes racing the series, and results in having the best professionals racing head-to-head in the CHALLENGEFAMILY races. "We strongly believe that the professional Athletes are the ambassadors of our wonderful sport. We have seen strong racing and amazing winners in the European Ranking the last two years. We are happy to extend this to a world wide ranking first time in 2018 " says Zibi Szlufcik, CEO of CHALLENGEFAMILY.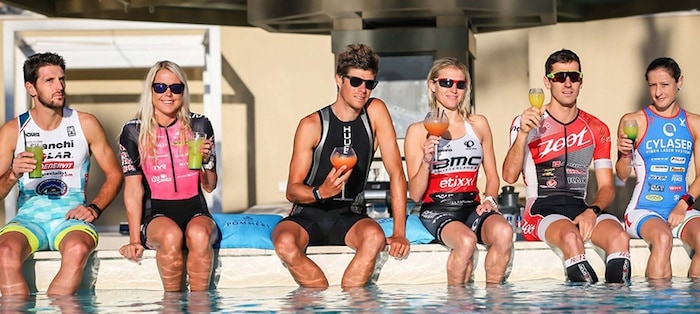 The first races to be added to the ranking in the 2018 season are CHALLENGETAIWAN, CHALLENGESANGIL (Mexico), CHALLENGEASIA-PACIFIC CHAMPIONSHIP (Taiwan) and CHALLENGEDAYTONA (USA). All European races remain part of the ranking.
The total prize purse $165.000 for the worldwide ranking will pay 5 deep for both male and female athletes. The overall winners will take home $30.000. Second place will earn $20.000, third and fourth place $15.000 and $12.000 consecutively and fifth place winner will pocket $5.000. In the event of a tie, the prize money will be averaged between the two athletes and corresponding places.
The points system that leads to the final ranking will remain the same as last year's European ranking. This is based on points earned by the athlete's six best CHALLENGEFAMILY race results of the season, of which no more than two can be long distance races, which earn double points. THECHAMPIONSHIP is also included in the World Ranking, with more points to collect then regular middle distance races.
The CHALLENGEFAMILY World Ranking will start with CHALLENGEROMA on 15th of April 2018 and ends with CHALLENGEDAYTONA on 8th of December 2018.