Challenge Family End-of-Season Bonus Summary
Three British athletes are 'in the money'…
Throughout the 2017 season, Pro athletes racing in Challenge Family European races have also had the opportunity to earn additional rewards, above and beyond individual race prize money, courtesy of a year-end bonus scheme totalling €140,000. We mentioned this in our roundup from Challenge Forte Village Sardinia, and now Challenge have provided a full update on the athletes who will be collecting the additional cash.
Joe Skipper (1st, €21k), Laura Siddall (2nd, €17k) and Lucy Charles (5th, €5k), mans that British athletes have filled three of the ten bonus prize spots.
---
CHALLENGE FAMILY PROVIDED PROFESSIONAL ATHLETES WITH €140,000 END-OF-SEASON BONUS
Ten athletes got to share the lucrative prize pot and have given a thumbs up to the bonus system.
It's the end of our European CHALLENGEFAMILY season and with that comes the sharing of the pro athlete bonus of €140,000 in total. The best five male and best five female pro athletes received €25k (winner), €17k (second), €13k (third), €10k (fourth) and €5k (fifth).
These pro athlete bonuses are above and beyond the regular prize money athletes can win at the CHALLENGEFAMILY races. The European Bonus System provides extra motivation for pro athletes to race more Challenge Events and earn crucial points throughout the season.
The end of the season delivered us two male winners. Both Joe Skipper (GBR) and Lukas Krämer (GER) ended up with 1040 points. They were both rewarded with €21k (25 + 17 and then shared in two). Pieter Heemeryck (BEL) finished in third with 985 points and €13k, Thomas Steger (AUT) finished in fourth with 900 points and €10k while German Jan Raphael ended up fifth with 800 points and €5k prize money.
Joe Skipper had nothing but great things to say about the European Bonus System. "The Challenge series is a great season long competition with great contenders throughout and a decent prize pot. The events are fantastic in themselves and for pro's looking to make a living from the sport I really recommend giving the events a go."
Also Lukas Krämer does like the European Bonus System very much: "The Bonus System is a great reward for athletes that perform on a good level throughout a whole season. As it's a series, you can compensate a bad race with some good performances and still have a chance of finishing on top of the ranking. Also it is great fun to meet the same athletes multiple times in a season, compare results and try to calculate the following ranking based on different positions and scenarios. I think it's a great incentive to race these events and a great oppurtunity to have a shot at a bonus on top of regular prize purses."
The women's competition was an incredibly close affair and wasn't decided until the final race in Sardinia.. At the end Yvonne van Vlerken (NED) was the strongest and most consistent over the season finishing up with a total of 1350 points. Van Vlerken raced a total of seven Challenge Events throughout the season including Challenge Rimini, Challenge Roth, Challenge Prague, Challenge Turku, Challenge Almere-Amsterdam, Challenge Paguera and Challenge Sardinia and was rewarded with €25k. "This system with points and where ten athletes are being rewarded with bonuses, is really great. I see a lot of new, talented athletes at the starting lines of Challenge-races because they all want to share in the prize money. So that means more and better participants in each race. That's amazing."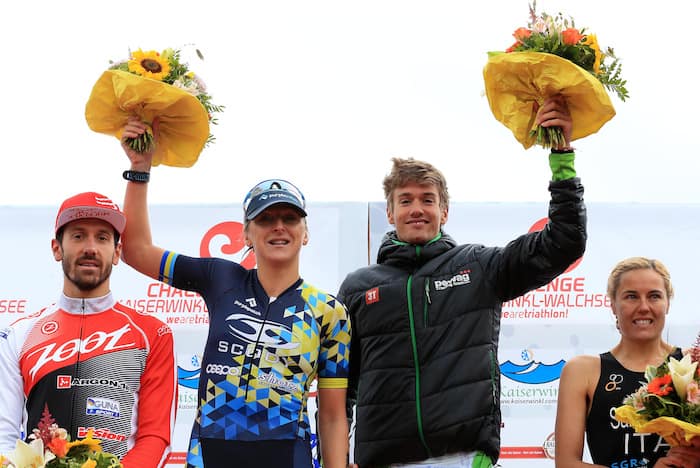 Behind Van Vlerken, Laura Siddall (GBR) finished second with 1340 points and €17k while Sofie Goos (BEL) finished in third with 1150 points and €13k. Canadian Heather Wurtele was fourth with 1125 points and €10k prize money and Lucy Charles (GBR) was fifth with 1075 points and the remaining €5k.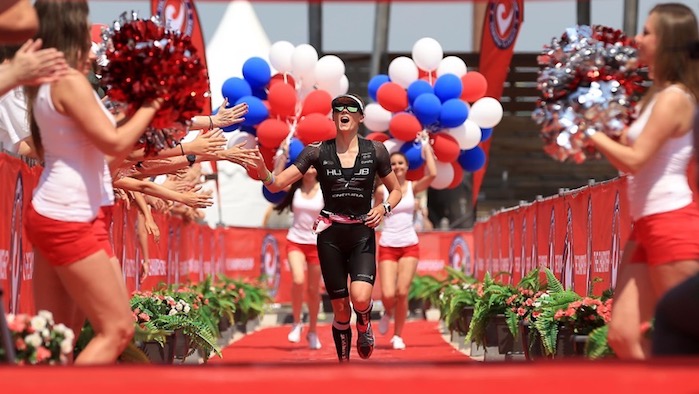 Information on the European End-of-Season Bonus
CHALLENGEFAMILY introduced a professional athlete bonus scheme to it's European races. The initiative provides professional athletes with the opportunity to race for a share of a €140,000 end-of-season bonus.
The €140k bonus pays five deep across both men and women with the top ranked pro taking home €25k, second will earn €17k. third will earn €13k, fourth €10k and fifth €5k. Ranking is decided through a points system based on placings earned at Challenge Events in Europe throughout the season. Athletes are only able to count their best six CHALLENGEFAMILY races during the season, of which no more than two can be full distance races.